A major event during the Chinese New Year, the 'Memory of Phuket Town Festival' has been organized and celebrated for the past 18 years. It's considered as a pivotal event by Phuket authorities to promote Phuket Old Town and its culture for younger generations and it also promotes Phuket's economy and tourism industry.
This year the event is held from 2-4 February and pays respect to the passing of his majesty King Bhumibol Adulyadej. The Phuket municipality's concept is that the festival is to be held in recognition of the fact that His Majesty was at the centre of all things Thai. The main activities will be live music and an annotated bibliography of his majesty.
The festival starts in Phuket Old Town at Queen Sirikij Public Park where there will be Guan Yin statues for people to pay respect to. The next spot is Soi Rommanee off Thalang Road, with colourful and atmospheric shops and some houses open for locals and tourists to see inside. There'll be lots of culture shows and activities along this famous street, the most popular being a puppet show – always a hit with the kids. Another spot is Krabi Road, The highlight being the Phuket Thai-Hua museum. There will be songs performed and written by His Majesty the King. The last spot is along Phang Nga Road, where there'll be a colourful lighting show and live jazz music in the midst of the area's beautiful Sino-Portuguese architecture.
The opening ceremony is on 2 February, starting at 17:00. The ceremony kicks off with a parade and at 19:00 will be an opening speech by Phuket Governor Dr. Chokchai Dej-amornthan and Phuket City Mayor Somjai Suwansupana. The event showcases the lifestyle of Phuket folks and features food, clothing, culture, beliefs and the local language. There is also a walk-around tour led by Associate Professor Dr. Yongtanit  Pimonsathean and Jarunee Pimonsathean who specialize in landscape and architecture. On the main stage will be shows from famous artists and students from Rajabhat University.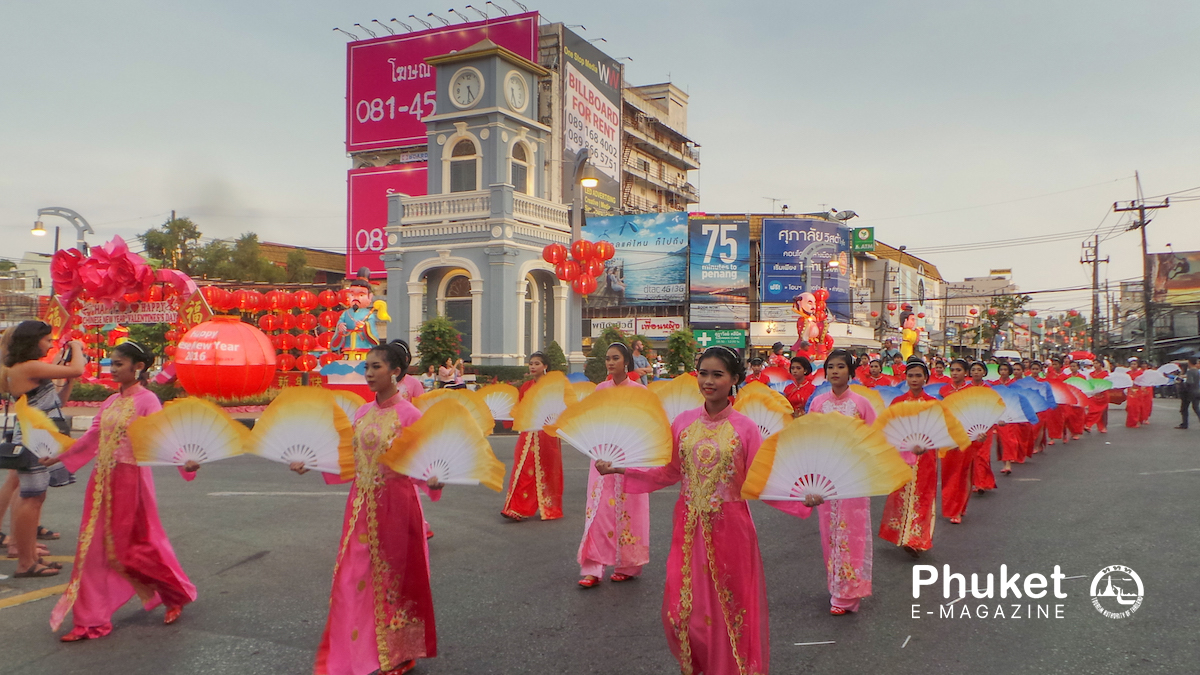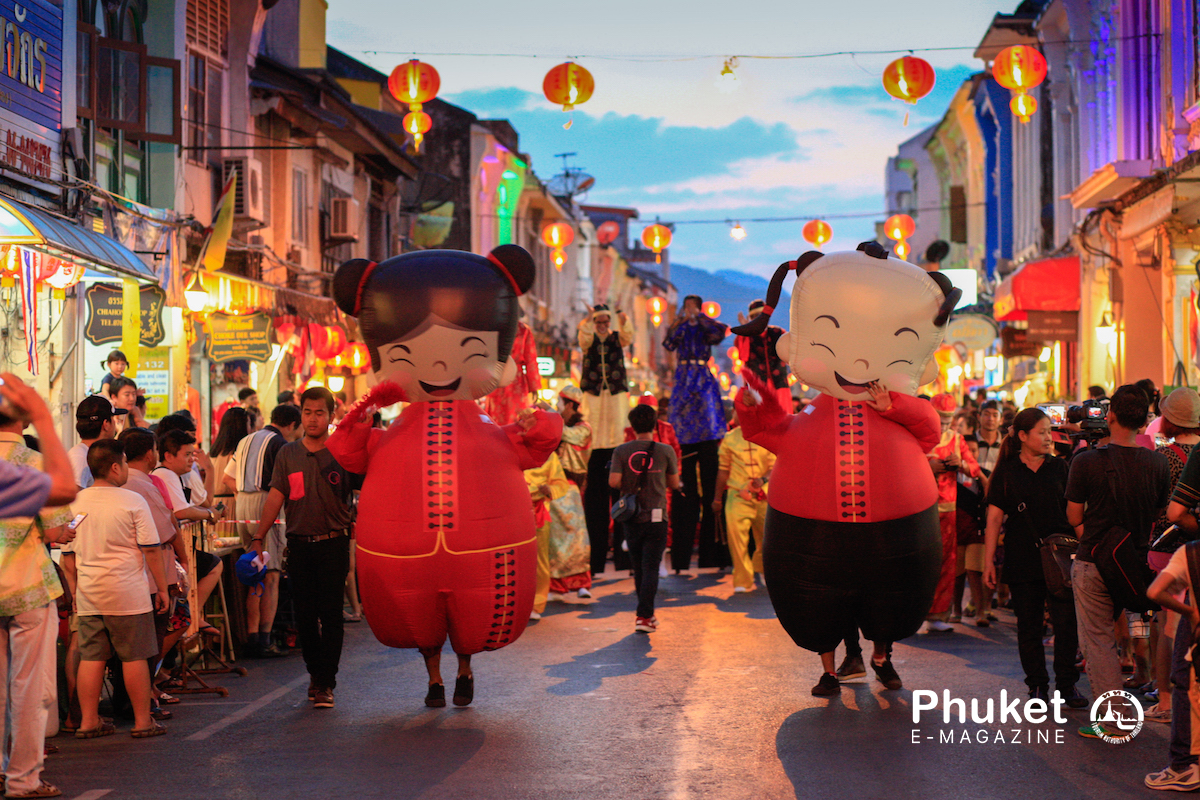 And if you're in Phuket during this time, don't forget to join the festival. We'll sure you'll have a great time plus learn new things about Thai culture.
TAT also support some interesting activities such as:
2-3 February 2017  "KitaRachan" show, The Musical Compositions of His Majesty King Bhumibol Adulyadej.
3 February 2017  " Phuket Thai Hua Museum 3D Mapping" and Music Memories Show by Leading Artists such as Rudklao Amratisha, etc. at Phuket Thai Hua Museum, Krabi Rd., at  06:30 PM – 22.30 P.M.
4 February 2017 " Following the late King's Footprints in Phuket" tour For more information please contact TAT, Phuket office at tel. 0 7621 2213, 0 7621 1036