Getting to know Phuket Island means more than just sunbathing on the beach; there's so much more to discover here! One special gastronomic and cultural highlight is visiting a lobster farm in north of the island near Tha Chatchai. You'll be able to observe the local fishermen's lifestyles and even sample fresh lobster and seafood while enjoying views of Saphan Sarasin – the bridge that links the island to the mainland.
Mr. Somchai Udomphol – an ethnic 'Sea Gypsy' – is the owner of the farm. He's been supporting his family through fishing and running the farm for over 20 years. He started by simply selling his catch but then decided to establish the farm and to sell to a 'middle man' who, in turn, delivers the lobsters to Phuket's many restaurants.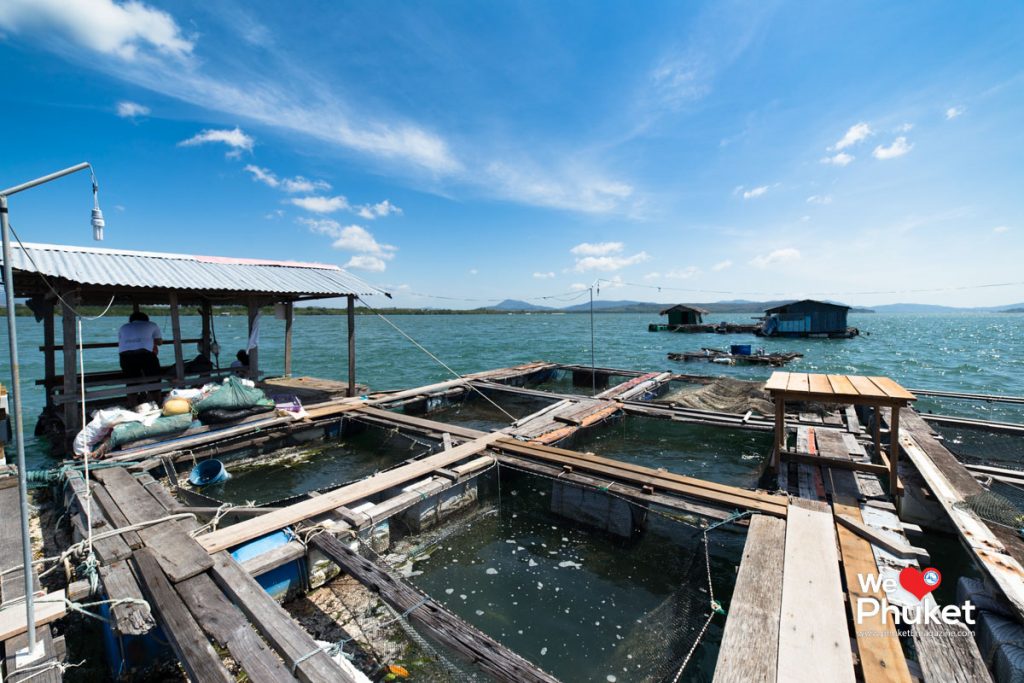 Mr. Somchai has about 100 lobsters on his farm. Nowadays he admits that it's getting harder and harder to simply find lobsters in the wild and some restaurants even import lobsters from Burma and India. But the cost of importing then is expensive and risky as the lobsters could die en route to Phuket. Thus he only sells local lobsters.
"Raising lobsters is not so complicated if you feed them with shells once a week because that makes them molt and grow a new shell. On the farm we have to separate them into different age groups. The only main problem is when the net breaks. It usually takes about a year for a lobster to grow and mature and the price of a one-kilo lobster is about 2,500 baht" Mr. Somchai explains as he shows us around his floating farm.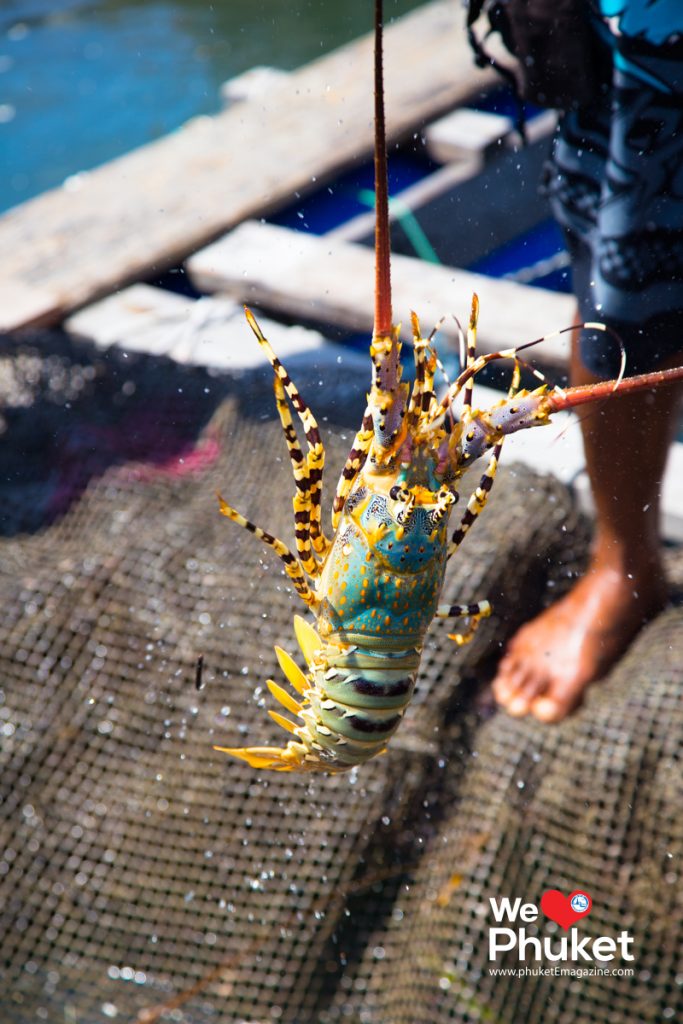 "In the past, the running of the farm simply consisted of selling the lobsters to restaurants but now we incorporate tourism. Tourists can visit the farm and can see the 'real' lobsters and even sit down and enjoy a meal here. The recommended dish is sashimi lobster as it tastes really sweet and is crunchy. Beside lobsters we also serve other seafood such as crabs, fish, and cockles all prepared by our chef on the floating farm."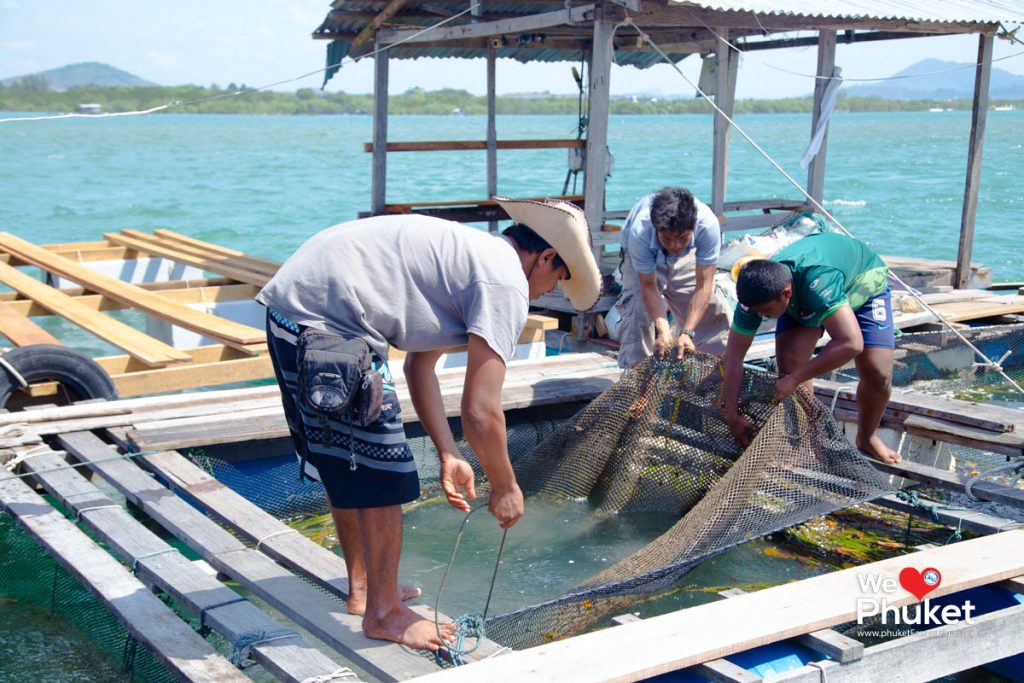 Mr. Somchai also recommends visitors to take a long-tail boat to view the nearby scenery, the local fishermen's lifestyles, and – most importantly – to view the 'Dragon's Back' (the name locals use for a nearby sandbar that is exposed when the tide goes out. You can walk on it at low tide he explains. The Dragon's Back only is visible at extremely low tide and this happens only three or four times a month. The best time of day to visit the floating farm is about 3-6pm and the whole experience takes about three hours – enough time to experience this unusual place and to fit in a great meal!