Phuket is a culinary hub certified by UNESCO, known for its delicious cuisine that attracts foodies from all over the world. With a rich and diverse food culture, Phuket is a challenging destination for many skilled chefs to showcase their culinary arts to both Thai and international food enthusiasts. Phuket e-magazine invites readers to chat with five chefs from various restaurants, including Fine Dining, Farm to Table, Chef's Table, and Contemporary, to explore the inspiration behind their unique menus and the local ingredients and culinary traditions of Phuket. We recommend that readers seize the opportunity to taste these exquisite dishes themselves to discover the flavors that cannot be found anywhere else.
Samut
With the reputation of Chef Ton ThiTid Tassanakajohn, Chef Owner of the famous Wine Connection restaurant listed in Thailand's top lists, and the expertise of Chef Bank Chatwaraphorn Wrahcha-goon, former Head Chef of the five-star Wine Connection restaurant, it's no wonder that "Somtum" has been in the spotlight since its opening in Phuket in February last year. Somtum is the number one recommended restaurant in Phuket, according to the Top25 Restaurants Awards 2022 ranking, and has just been announced as a recommended restaurant in the Michelin Guide Thailand 2023, coinciding with the restaurant's first anniversary.
Chef Bank Chatchawan Varahajeerakul, the Head Chef of Somtum, shared the beginning of Somtum by saying, "I worked in Phuket for a while, and Chef Ton, who spent time in Phuket during the COVID-19 pandemic, and I had the opportunity to work together at the Four Hands Dinner event at the end of 2021. We both saw that Phuket had much potential to have great seafood fine dining restaurants that could serve both Thai locals and international tourists. Somtum was born with the intention of bringing fresh seafood from local fishermen in Phuket, as well as from the Andaman Sea and the Gulf of Thailand, to create Thai and Southern Thai cuisine menus with new cooking techniques and presentations. I have never seen a seafood-based restaurant like this in Thailand before, so this place might be the first.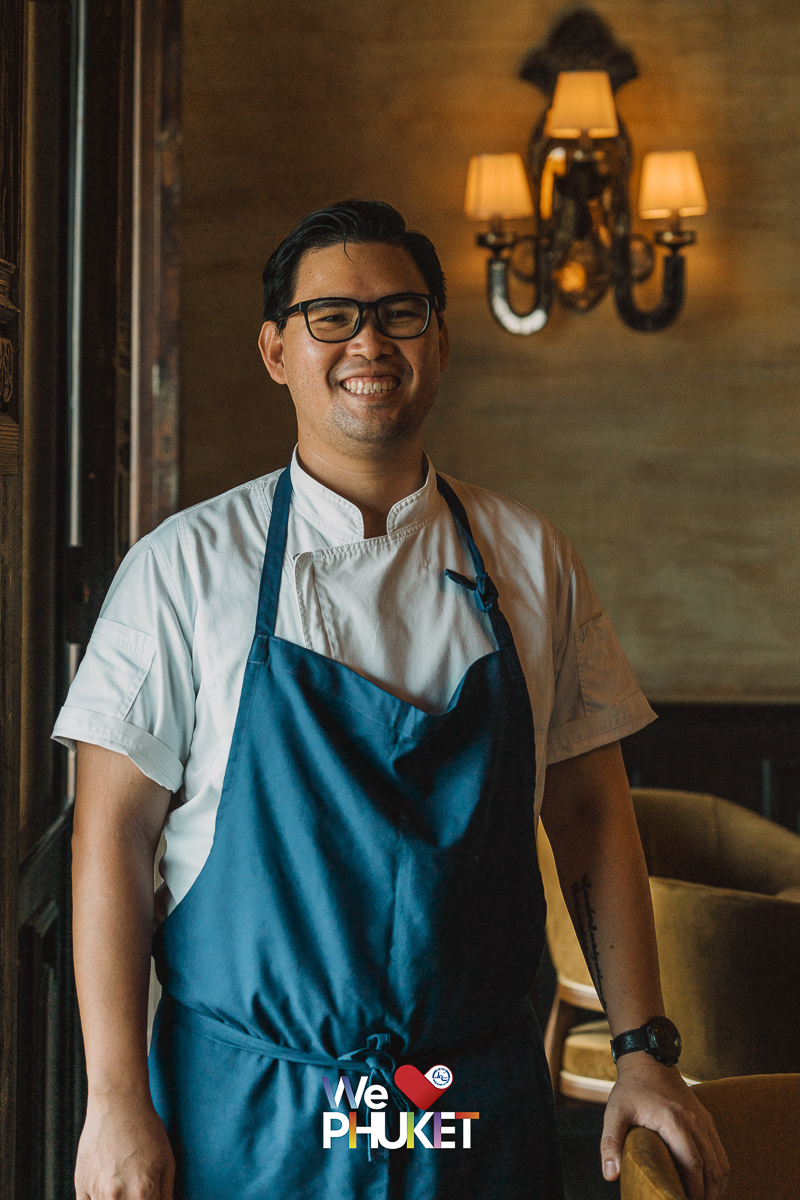 Samut, which means the ocean, is a name that clearly reflects the main concept of the restaurant, even though the restaurant's decor does not necessarily evoke the sea. Instead, the decor has a Chinese cultural influence, which is another important element that reflects the food culture of Phuket Island. The food culture of Phuket is largely linked to Chinese culture, so the head chef wanted the decor to have a Chinese cultural influence, with the use of furniture, carved wooden doors and windows in a Chinese style, lamps, tables, chairs, and paintings decorated in warm tones, providing a luxurious and comfortable feeling.
The article states that each dish at Samut focuses on the freshness and taste of seafood. They offer 8 courses and 16 dishes that are creatively crafted and prepared using various techniques. Chef Bank admits that the local cuisine of Phuket is a great inspiration for creating new and innovative dishes. The traditional dishes of Phuket have been transformed into culinary art that is both stunning and delicious.
"Shrimp dumplings – this dish is on a zero-waste menu. Chef Bank uses every part of the shrimp to cook it all. The bottom layer is made of shrimp paste squeezed from the shrimp head. The shrimp meat is grilled to a half-cooked, tiger-striped texture, to maintain its juiciness. It is then wrapped in a thin, crispy pastry made from glutinous rice flour, and drizzled with a sauce made from "nam choar," a dip extracted from shrimp paste. It is served with fried garlic and chopped spring onions. The second dish is fried shrimp heads, served with either an emulsion or mayonnaise-based shrimp fat sauce, followed by a shrimp soup made from boiled and simmered shrimp shells. This zero-waste menu is inspired by the traditional breakfast restaurant of Phuket people called 'tim sum'.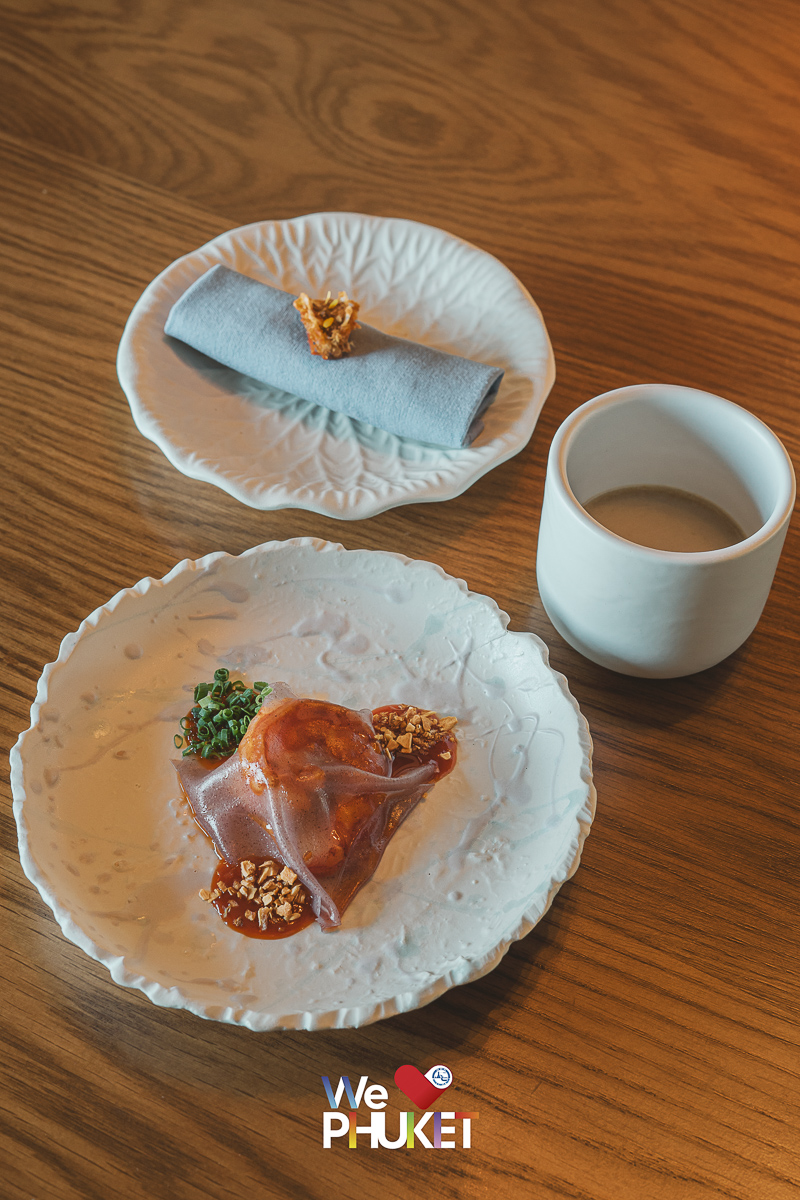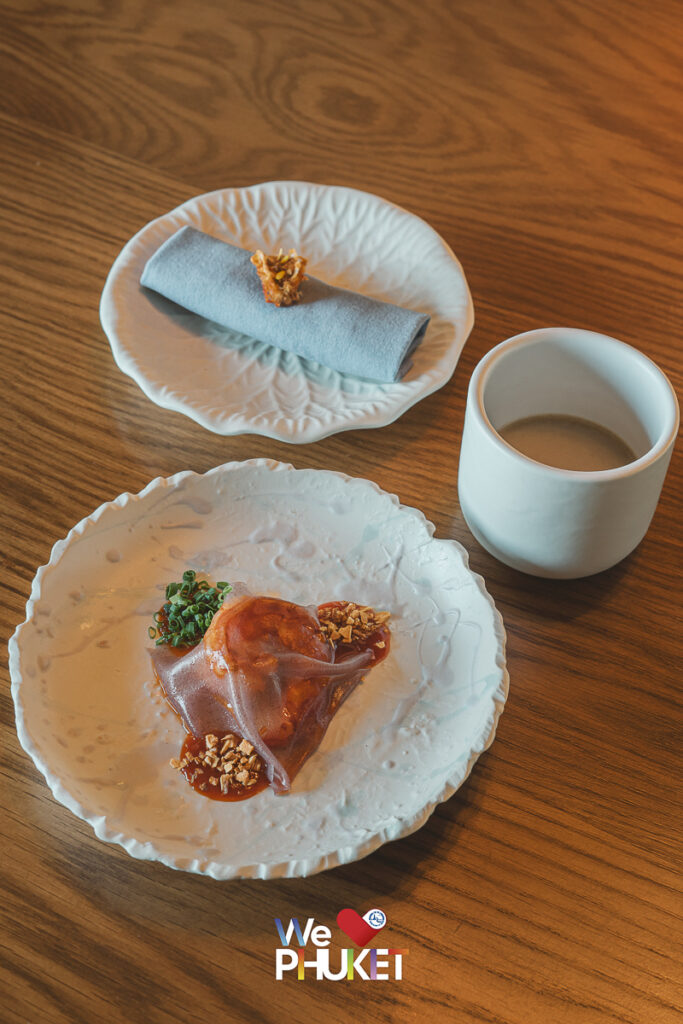 The dish "O-tao" is presented in a completely original way. Chef Bank recreates the dish by combining the flavors of Phuket's O-tao with Bangkok-style fried clams. The dish consists of fried queen conch, topped with light and crispy bean sprouts and a bean sprout salad seasoned with kaffir lime leaves and shallots, all tossed in a dressing made from orange juice, fish sauce, and dark green seaweed. The dish is finished with a drizzle of sesame oil, purple cabbage, and homemade chili sauce. This dish truly preserves all the original components of Otao in a unique and creative way.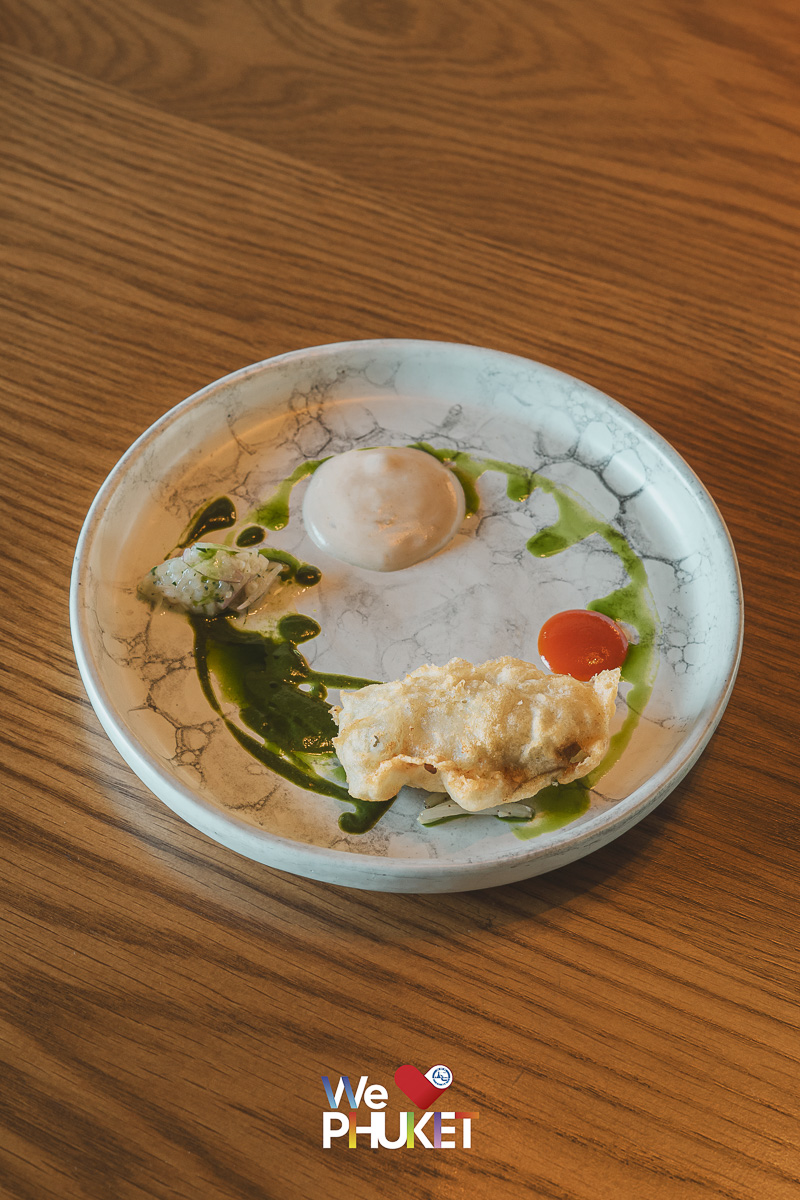 Another popular dish at the restaurant is Phuket Lobster Spicy Salad. The dish features high-quality Phuket Lobster, grilled to perfection to enhance their aroma, and served with a rich and flavorful seafood dipping sauce. The dish is also accompanied by various preparations of cherry tomatoes, including pickled, mashed, and powdered, as well as Sea Grapes, which is sprinkled with Sea Grapes powder and served on a thin crispy rice cracker. Finally, the dish is garnished with dehydrated Chinese broccoli powder, adding a savory touch to the shrimp.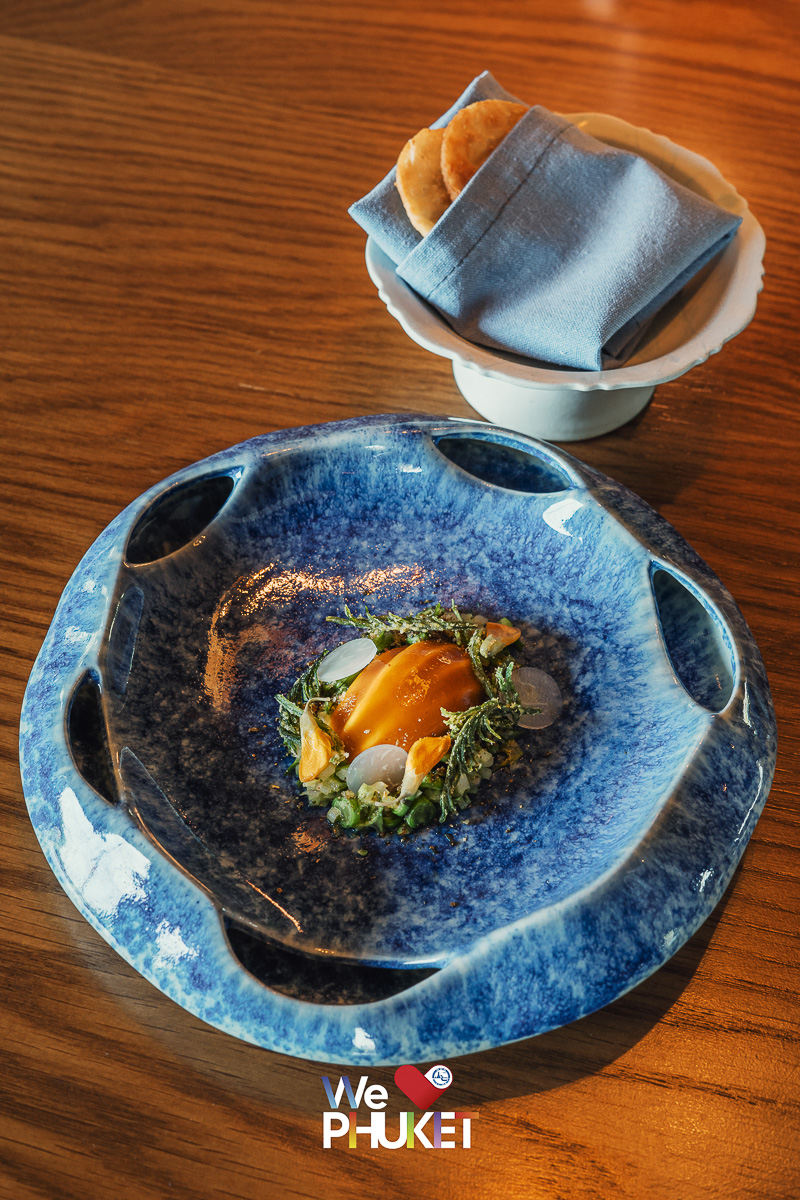 One of the menu items served as a dish is the "Fish Tom Yum". It uses the meat of a "Coral Trout" that is marinated with "Shio Koji" and then grilled until the skin is slightly crispy. The soup in the bowl is a double-boiled stock that is used to extract the collagen from the fish. It is then enhanced with pickled ginger, shallots, and blended lemon basil to add a sour note. It is served with "Sung yod rice", which is cooked in the stock of "Kombu" seaweed.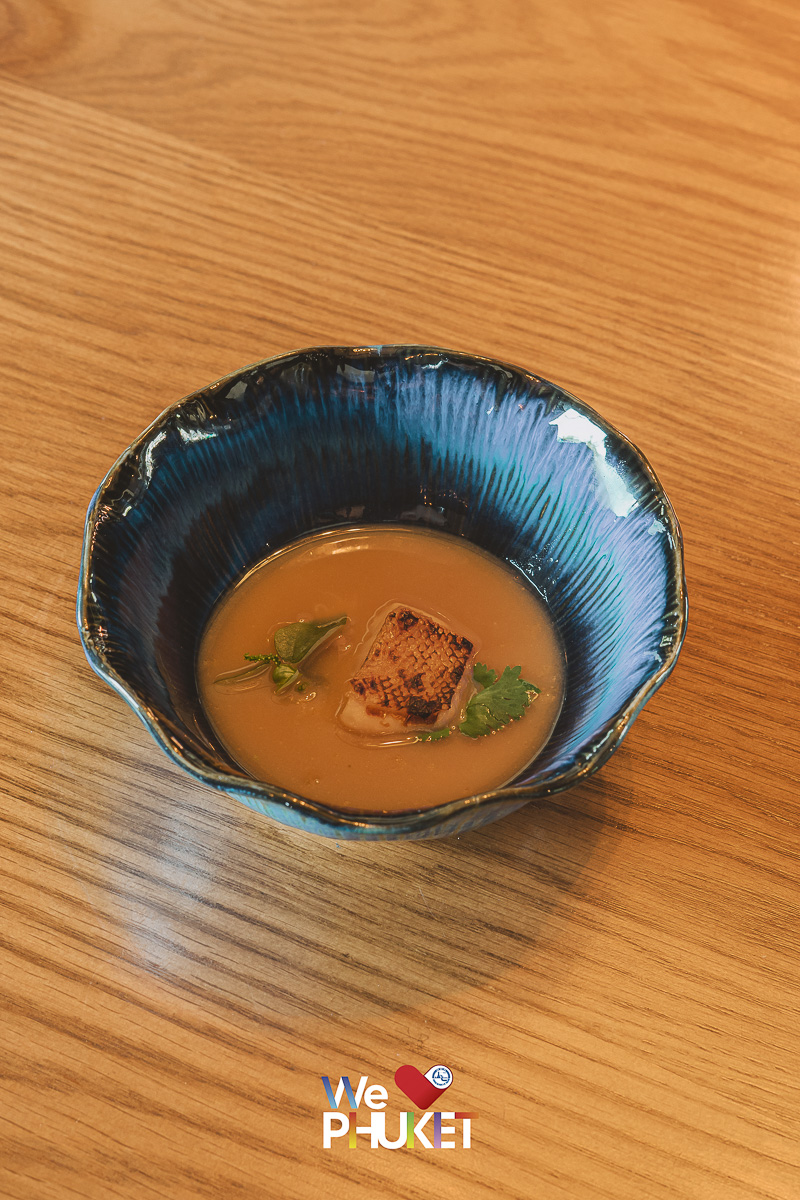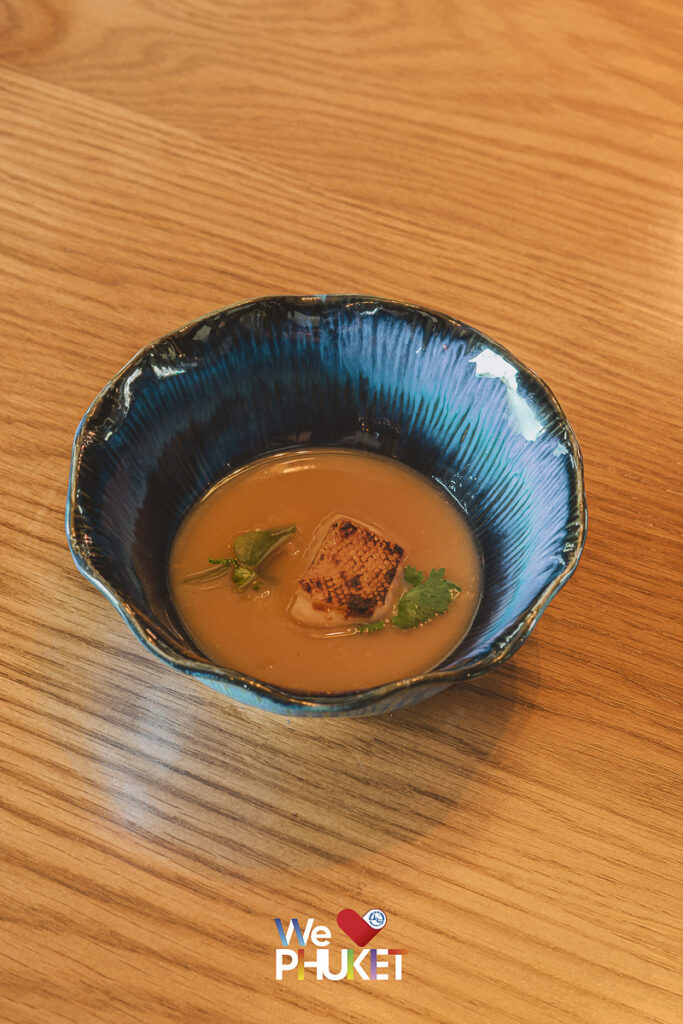 In addition to being unique and diverse, Chef Bank acknowledges that the ingredients are what make Phuket cuisine so charming. "Phuket has fresh and exotic ingredients such as goat meat and sea snails that make me very excited. I just tried Mole crab for the first time here and brought them to the restaurant to prepare them like fish and chips, served with green jackfruit sauce. Mole crab are a signature dish that cannot be found elsewhere. You have to try them in Phuket for real."
"According to Chef Bank, besides the unique and diverse flavors, the highlight of Phuket cuisine is the fresh and unusual ingredients. "Phuket has fresh and new ingredients, such as goat meat and Mole crab, which makes me very excited. I just had giant sea mantis for the first time here and we brought it to the restaurant to serve with a fish and chips-like preparation, accompanied by Okrat sauce. Mole crab is a signature dish that cannot be found elsewhere. You really have to try it in Phuket," he said.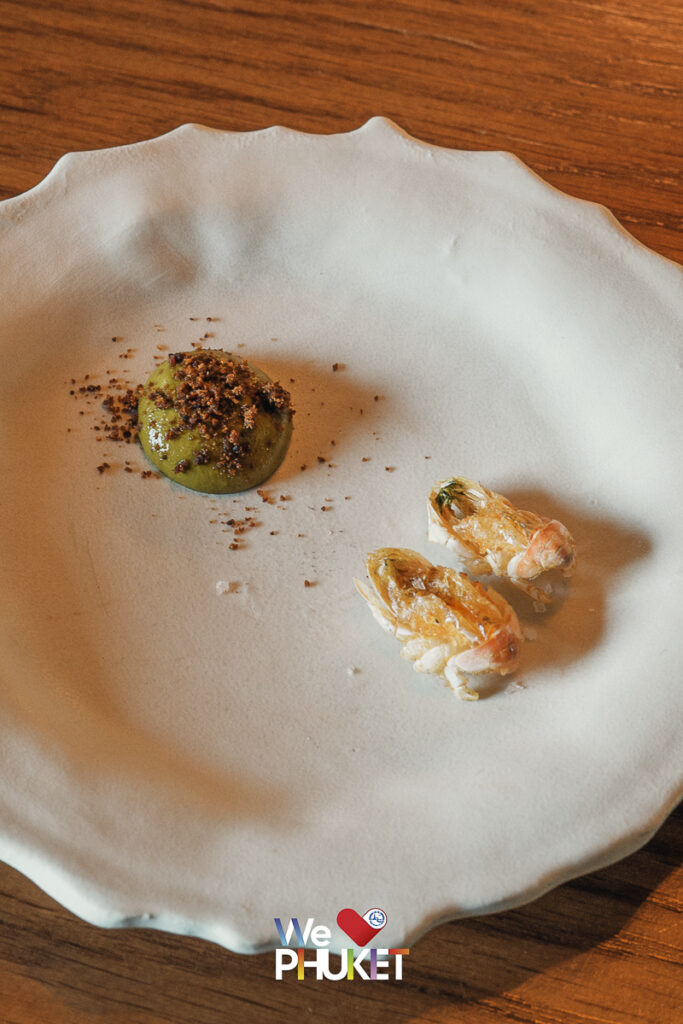 "Phuket cuisine, to me, is all about diversity. It's a perfect fusion of Thai, Chinese, and Muslim food, like a new treasure trove for me to explore. Presenting exquisite seafood ingredients from Phuket through menu items that reflect the Phuket identity is a challenge that encourages me to try new things," he added.
Samut Phuket restaurant is open from 6:00 PM to 11:00 PM daily, except for Tuesdays and Wednesdays. For more information, visit their website at https://www.samutphuket.com/ or call 061 162 5269."
Quote:
"Phuket cuisine is like a new treasure trove for me to explore. Presenting exquisite seafood ingredients through menus that reflect the identity of Phuket is a challenge that allows me to try new things. There are so many more things to try."
Chef Bank Chatchaval Vorarajakul, Head Chef at Samut Phuket.