Phuket is a creative food town, certified by UNESCO. It is a destination for foodies to explore and indulge in a wide variety of cuisine. Phuket boasts a rich and diverse food culture, and is currently a challenge for many talented chefs to present their culinary art to both Thai and foreign foodies. Phuket e-magazine invites readers to talk with five chefs from various restaurants, including Fine Dining, Farm-to-Table, Chef's Table, and Contemporary Cuisine, about their inspiration in creating special menus from local ingredients and culinary culture of Phuket. Many of the dishes that each chef presents are highly recommended for readers to try themselves, to open up their taste buds to new and unique experiences that cannot be found anywhere else.
Jampa
The Michelin Green Star Award, or the "Guardian of the Earth" award, for 2023 is a strong affirmation of the success of Jampa's Sustainable Food concept, which offers nutritious food made from fresh, organic herbs and vegetables grown on Jampa's own organic farm, as well as carefully selected high-quality local ingredients. Jampa's management of ingredients is optimized to achieve the highest level of efficiency and minimal waste, without creating pollution to the environment.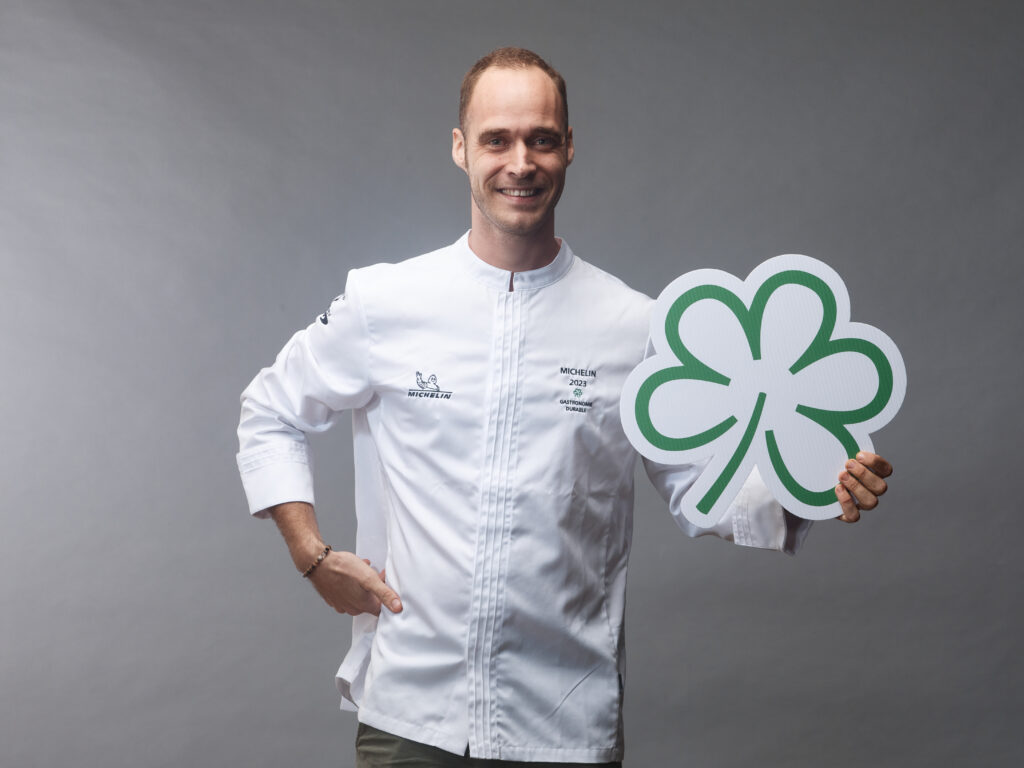 Farm to fork is the highlight of Champa's success. Seeing the ingredients on the plate from the source, through meticulous preparation and beautifully served, is an incredible dining experience. Visitors can explore the organic farm, the main source of Champa's primary ingredients, which grows a variety of herbs, fruits, flowers, and raises chickens that lay fresh eggs every day. With a fish pond and a mushroom greenhouse, fresh produce from the farm is sent to Champa's kitchen to be prepared using special techniques that preserve the nutritional value and freshness of the ingredients.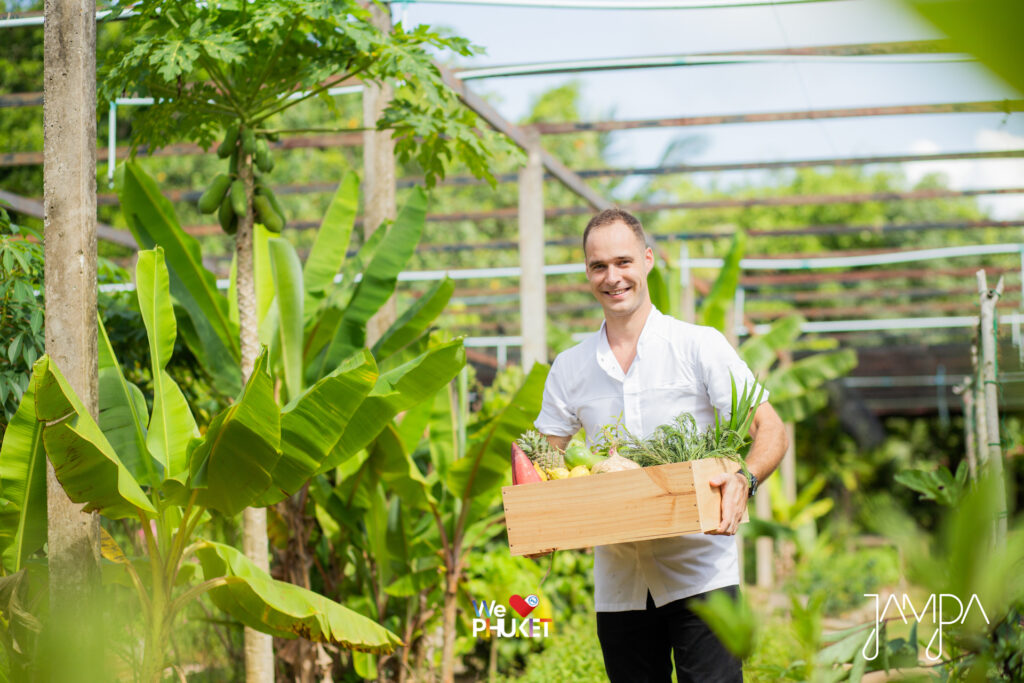 Chef Rick Dingen, the Executive Chef of JamPa, is serious about sustainable cuisine and has moved to Phuket to co-found JamPa from the ground up. He has worked as a chef in many famous Michelin-starred restaurants in various countries, including his hometown in the Netherlands, restaurants in London, and in Thailand. Chef Rick says that Phuket is an excellent location, especially for JamPa, with its environment, weather, atmosphere, and people's freedom, which allows him to work confidently in what he believes in.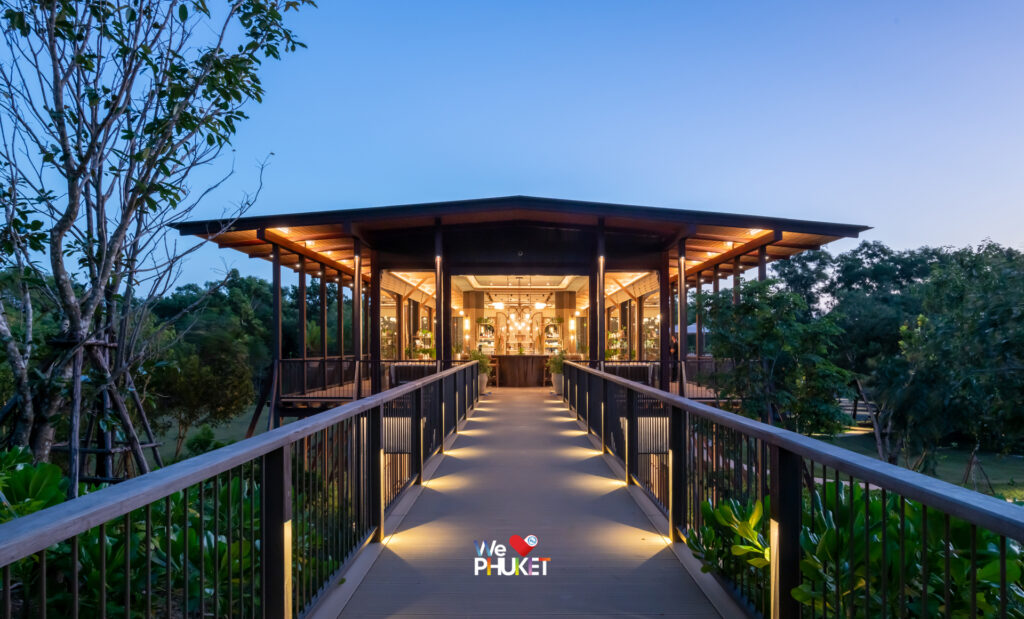 "In the cooking process, we strive to use the most valuable ingredients for Zero Waste cuisine, so that there is minimal food waste from our cooking process. The portions that can be cut into beautiful pieces for serving guests are used, and the remaining parts are used to make other products such as jam, jelly, or sauces, which are sold in the store. Parts that cannot be used for food are used to make organic fertilizer or bio-liquid to improve soil and nourish trees on the farm. The charcoal used in cooking is also made from leftover wood from all over the farm, which is a way of managing to use the most valuable ingredients."
"Our farmers plant what they want to plant, seasonal vegetables that can grow in their environment without the use of chemicals, and are most friendly to nature. We don't tell our farmers what to plant for our meals, instead we cook with what they grow." Chef Rick talks about his inspirational space in both the farm and kitchen of JamPa.
In addition to the ingredients produced organically on their own farm, Jampa also sources other chemical-free ingredients from local producers. These include fruits and vegetables from neighboring community gardens, seafood from local fishermen, as well as high-quality grains and seasonings from production sources in the southern region of Thailand. This is a way of supporting small-scale farmers who share the same mindset.
The process of cooking is another important aspect. Chef Rick intends to offer the true flavor of the food through minimal preparation techniques, such as cold smoked and hot smoked methods that may take longer but preserve the original flavor of the food. He also uses techniques such as making sauces or piques to add aromatics from various herbs without the use of any processed products. This enhances the taste of the food naturally.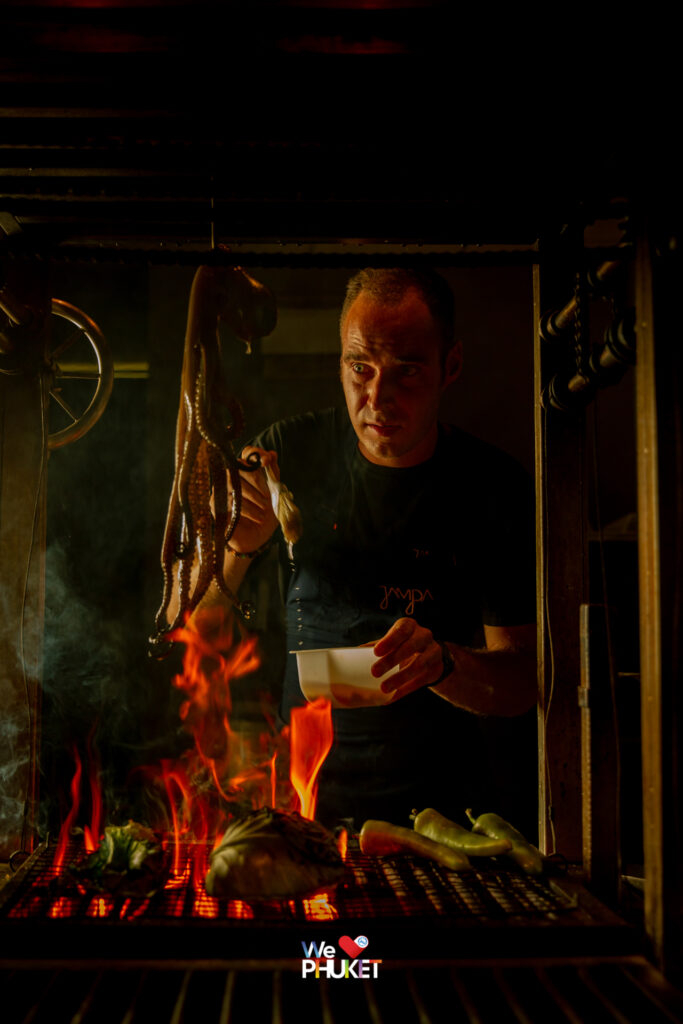 "Every dish at Jampa mixes the ingredients from Phuket, which are grown and well-taken care of by local farmers. These local ingredients are the best. I have to learn, taste, and experiment with each ingredient to find the perfect match of flavors. It's an opportunity for me to discover new and impressive flavors from the plants, such as the Dala flower. It has a very unique taste for me. We use Dala flower in many dishes, including the Signature drink of Jampa."
"Cured Seasonal Fish is a dish that utilizes fresh ingredients sourced from local fishermen in the area. The fish is cold smoked, giving it a delicate aroma of lemongrass, and served with a side of Wakame seaweed and fresh gooseberries. The dish is finished with a dressing made from Phuket pineapple, adding a burst of flavor to the dish."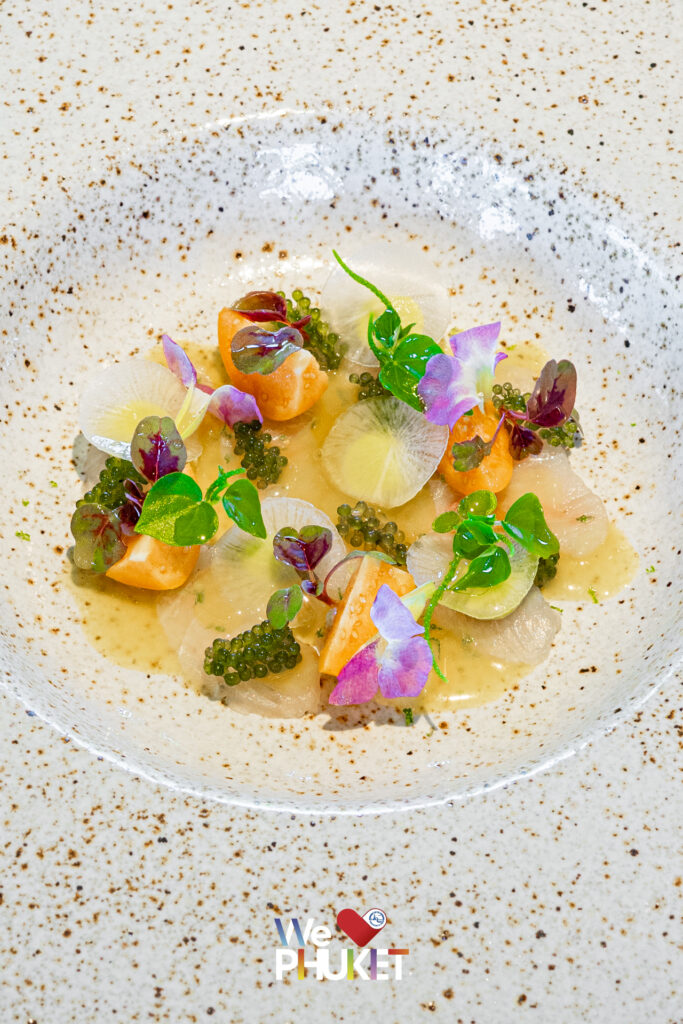 Watermelon is served in an unexpected way. The bottom layer consists of avocado gel and Torch ginger, topped with dried mackerel wrapped in herbs and smoked with cookie dough flavor. Then it is aged in a refrigerator for two months and decorated with flowers harvested from the farm. The watermelon helps to enhance the juiciness of the dish when tasted.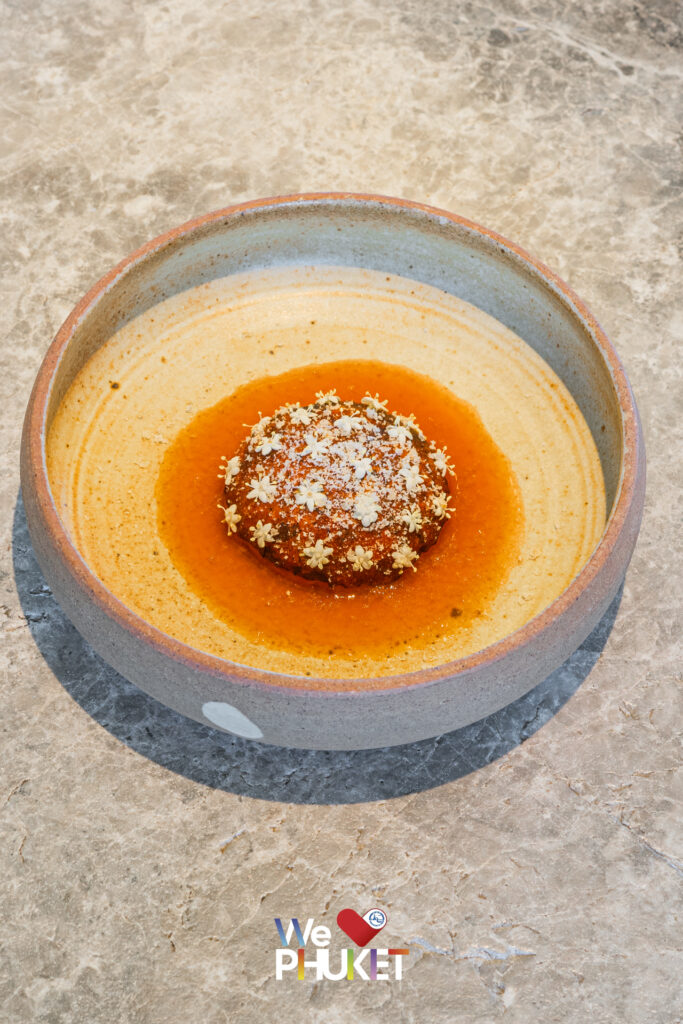 Beetroot This dish tells the freshness of vegetables from the farm in every bite. We can taste the fresh and crispy texture of the beetroot barbeque, served with cauliflower and pickled cucumber. Adding flavor with sauce made from fish bones, decorated with fresh yellow flowers. It's a colorful reminder of the fun of walking and playing in the farm.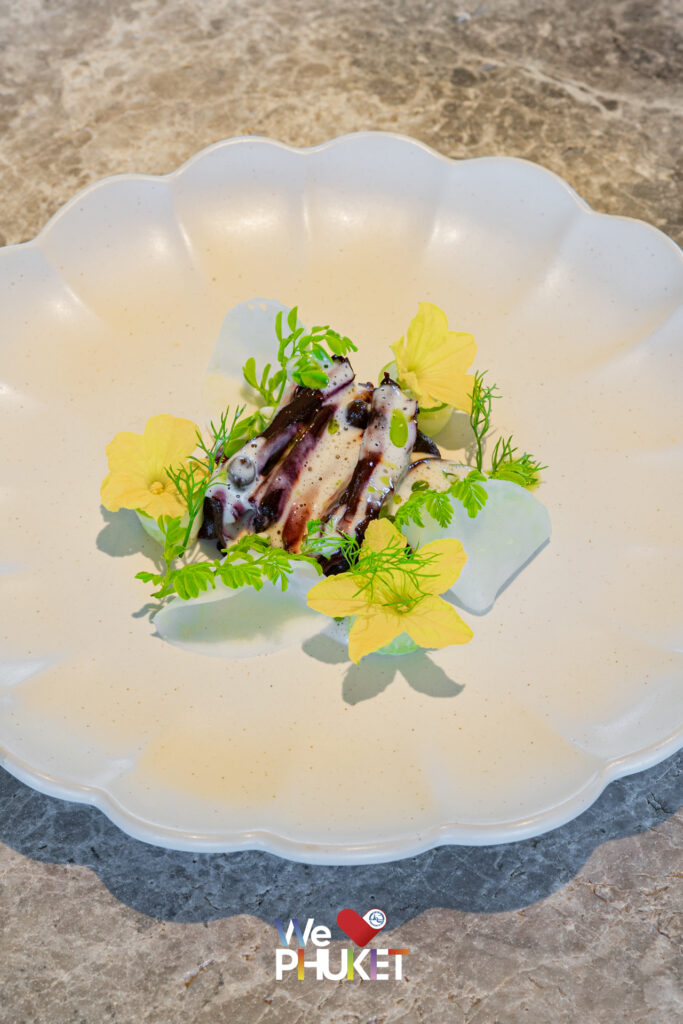 Sea bass is a dish featuring smoked sea bass, with fresh and dense flesh sourced from the Andaman Sea. It is served with Beurre Noisette to add intense taste, and finished with a pink grapefruit and sweet farm-grown squash.
Eggplant is a dish that showcases the freshness of the vegetable from the farm in every bite. The eggplant is grilled over charcoal to give it a smoky flavor, then tossed in a blend of Dukkah spice mix with Chestnut puree. It's served with a vegetable sauce made from eggplant skins, giving it a complex and flavorful taste that highlights the eggplant in multiple dimensions.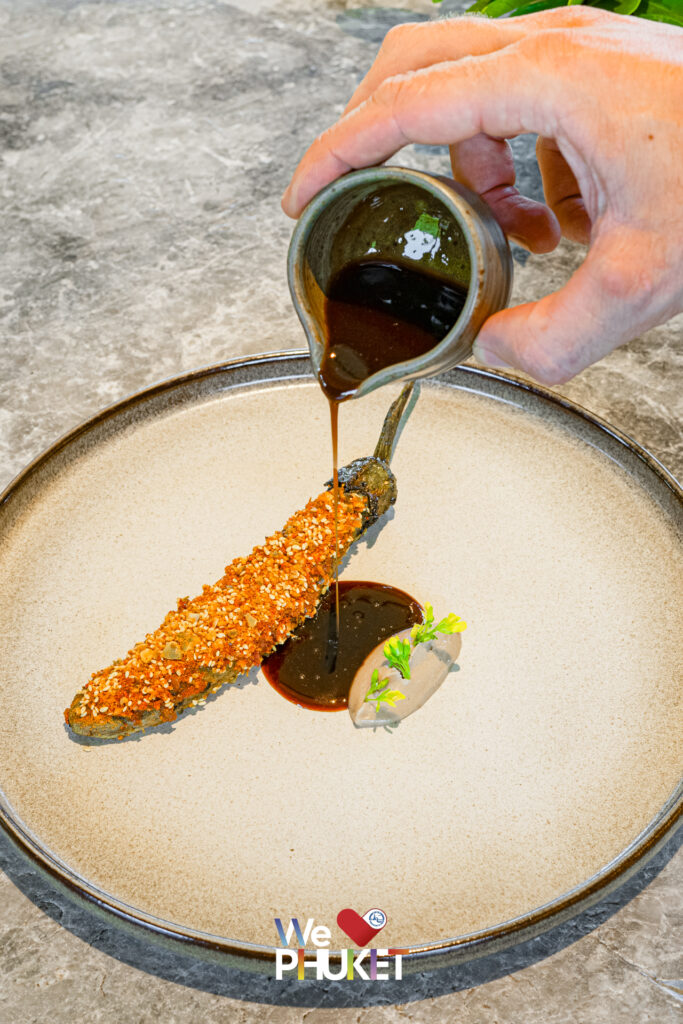 River Prawn from Surat Thani, grilled over charcoal and served with crispy Quinoa, accompanied by piccalilli and Seabite. Drizzled with a sauce made from the prawn's own essence to enhance the natural sweetness of the fresh prawn.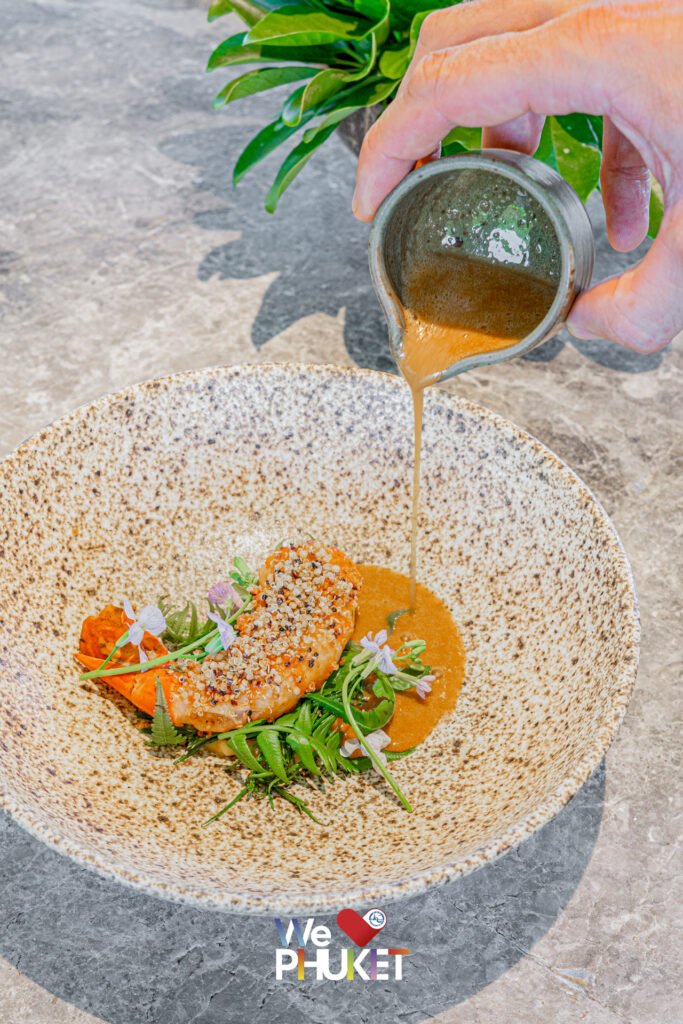 Mulberry, which is harvested from the farm, is used to make this dessert dish. It is used to make sorbet and a fresh, sweet and sour topping sauce. Fresh fruits are used to decorate the dish, which is topped with a locally sourced chocolate mousse made from native cocoa. The taste is enhanced with roselle jam, which adds a bitter and sour dimension to the natural ingredients used.
Jampaa offers both A La Carte and Experience Menu in a restaurant ambiance designed as a glass house, decorated with shades of blue to blend with the surrounding environment. It creates a feeling of dining in harmony with the peaceful and cool nature.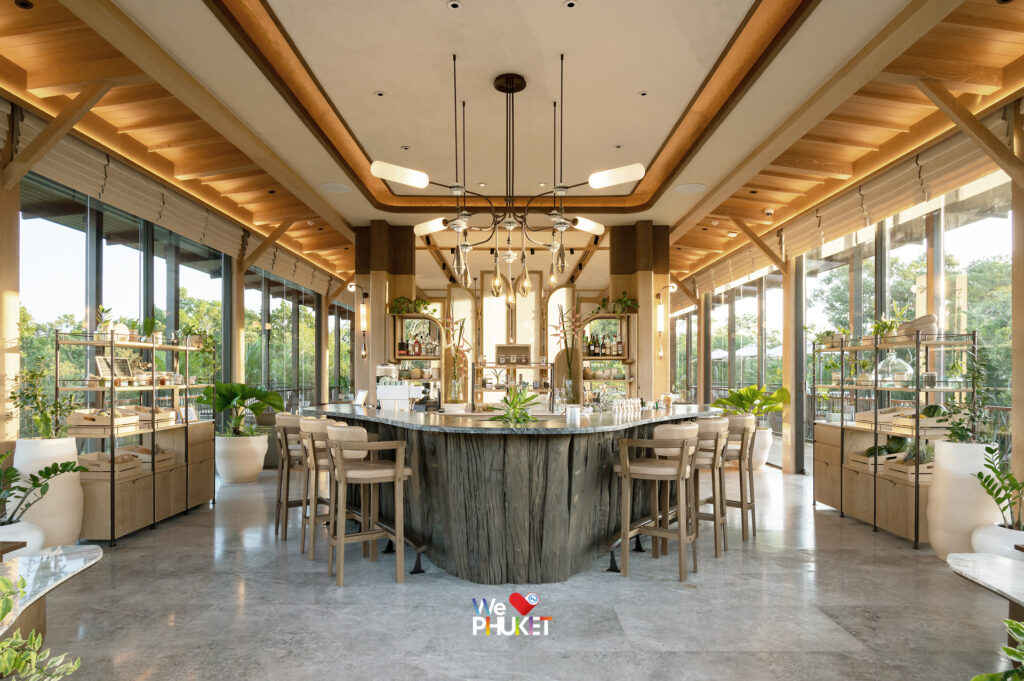 "For Chef Rick, inspiration for his cooking is reflected in every detail of Jampa. 'I love cooking because it brings me happiness. The joy of seeing others happy with my food is what motivates me. At Jampa, you can be yourself and fully unwind in a relaxing atmosphere with simple, yet exquisite flavors.'"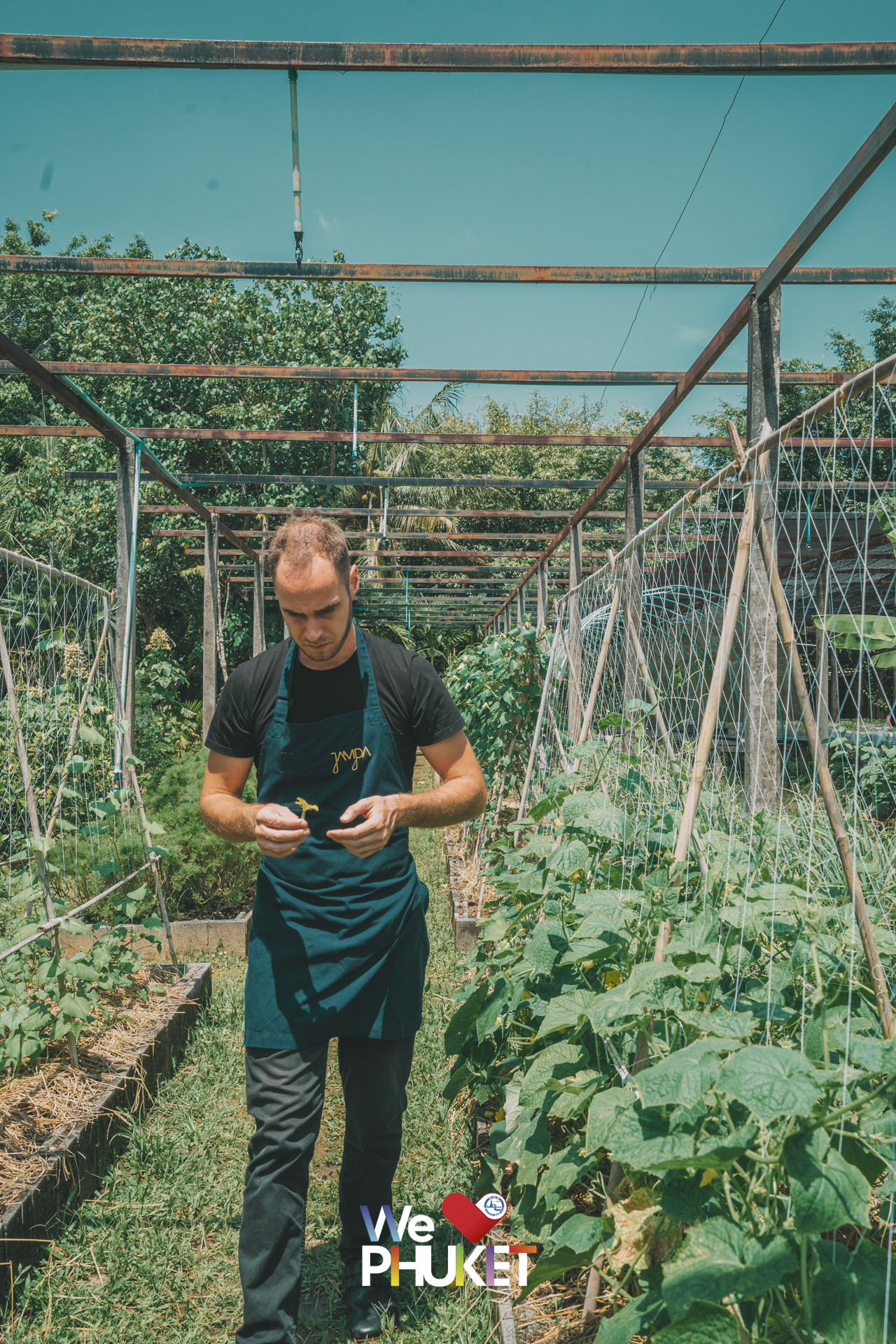 Opening Hours: 12:00 pm – 2:00 pm (Last order) A La Carte and Set Menu 6:00 pm – 9:00 pm (Last order) Set Menu
Open daily, except on Mondays and Tuesdays. For more information, visit https://jamparestaurant.com or call 076 342 122.