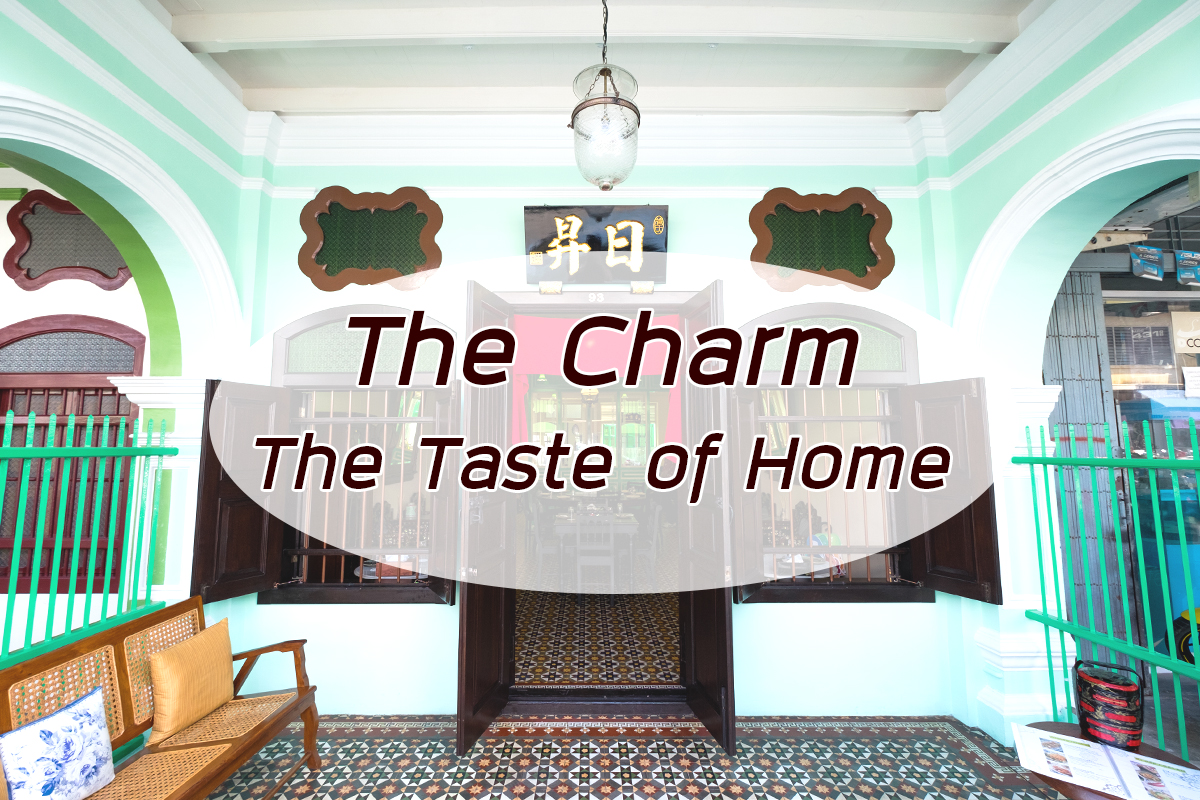 "Are you hungry?" "Have you had anything to eat yet?" Remember that? A warm greeting from family members you usually heard when you got back home from school. The familiar tastes and textures stay in your memory over the years and these dishes are still fresh in your mind. For the exact same feeling of being at home a restaurant at 93 Dibuk Road in Phuket excels. Its name? 'The Charm'.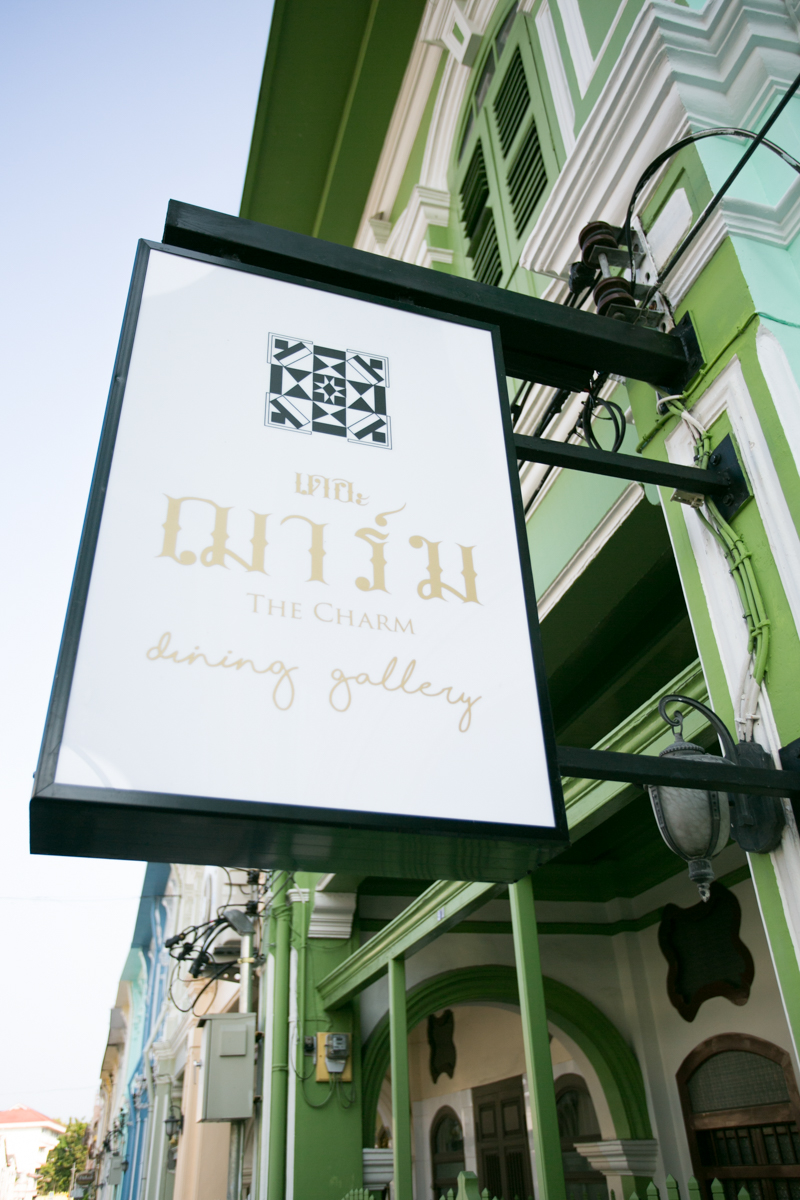 The owner of the restaurant Mr. Pond Buriphat Poochareon tells us about the restaurant's concept:
My family's business also includes Savoey Seafood in Patong which serves up local Phuket food. It's very popular, especially the 'gangsom pla sapparod' (pineapple and fish curry) which is an original family recipe. Because our family loves cooking we serve lots of traditional dishes passed down from generation to generation. I love Phuket culture as it means that members of the family sit and enjoy dinner together. So we were lucky to find this traditional 102-year-old downtown Phuket house and we took about three to four months to get it fully renovated.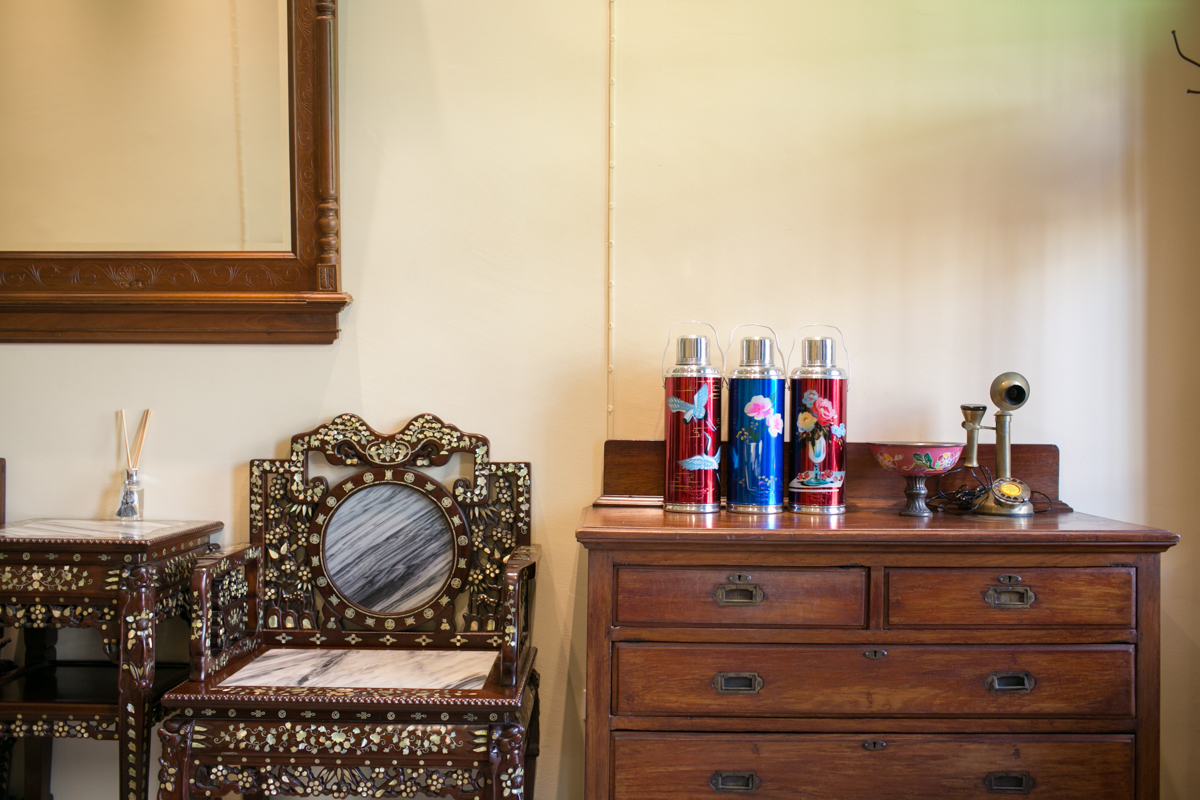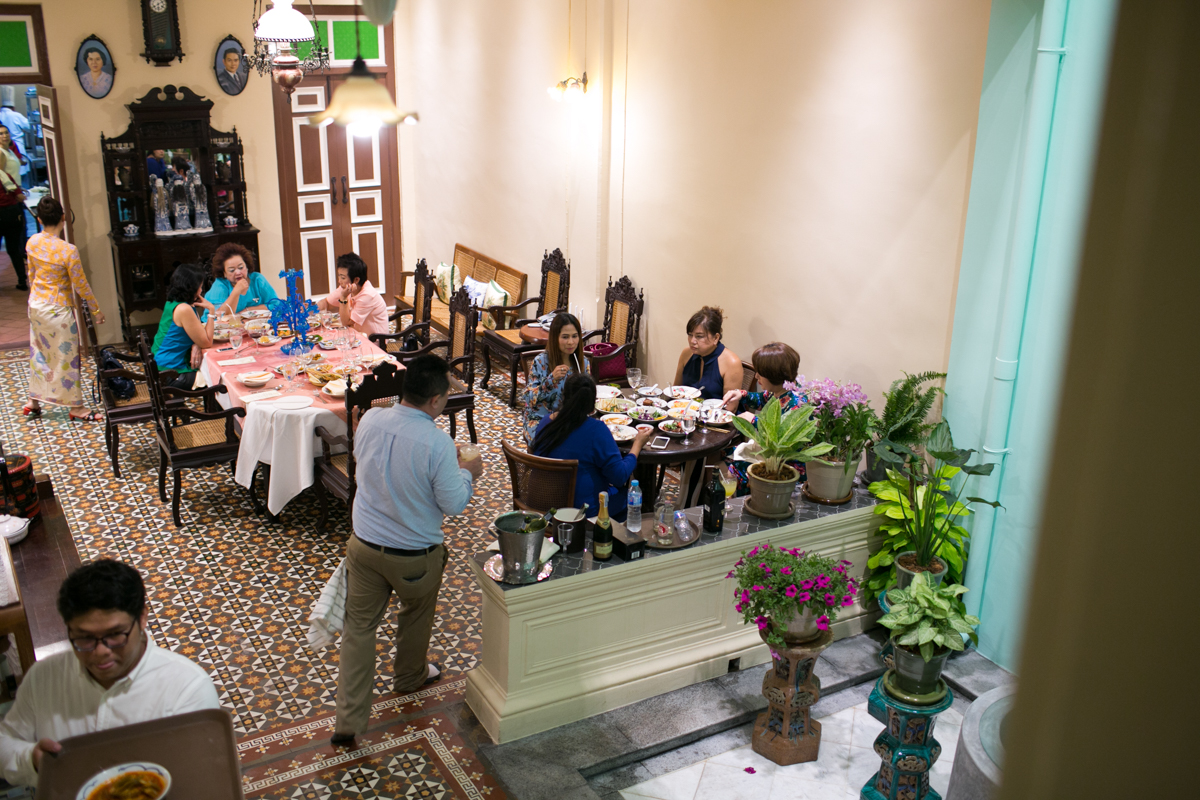 We named the restaurant 'The Charm' as it has a good meaning both in Thai and English. Here we serve traditional Phuket food in a home-like atmosphere under the concept 'The Taste of Home'. We prepare traditional dishes rarely found in other restaurants and carefully select the ingredients such as soy sauces from Penang, dried fish from Koh Yao. It really is like dining at home.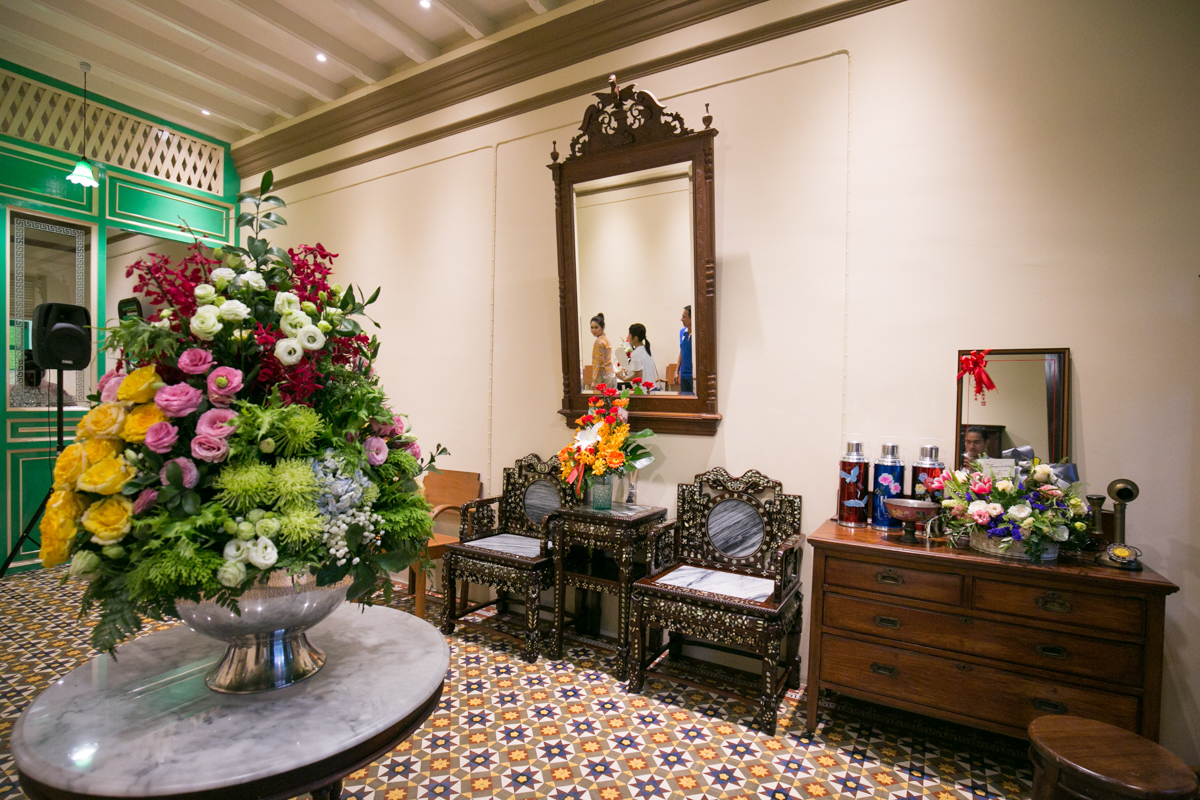 A recommended dish is 'gang tumee' and this is not easy to make so, you won't easily find it at other restaurants. Gang tumee comes in different versions depending on how each family prepares it such as Muslim style, Chinese style, and with or without coconut milk. Also 'moo hong,' 'pla tao-aiew,' Chinese-style pork steak. Some of the dishes are not well known but you really should try them out.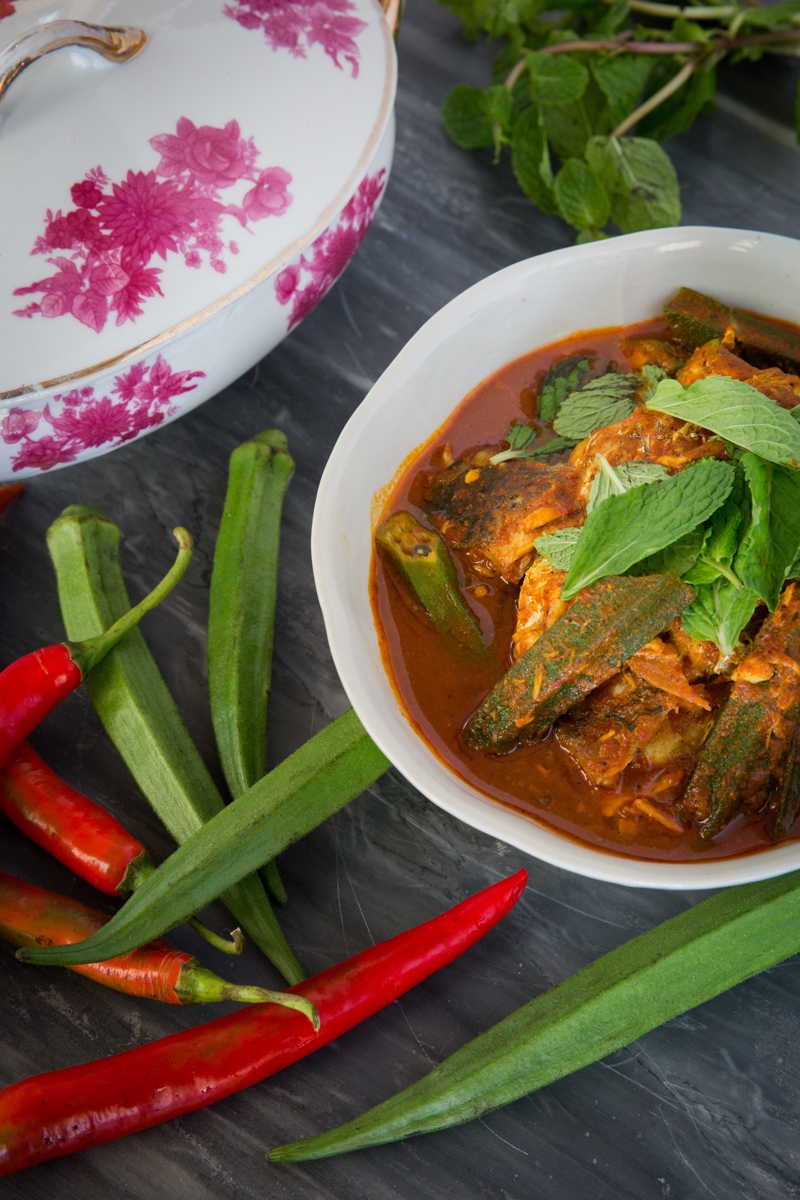 'gang tumee'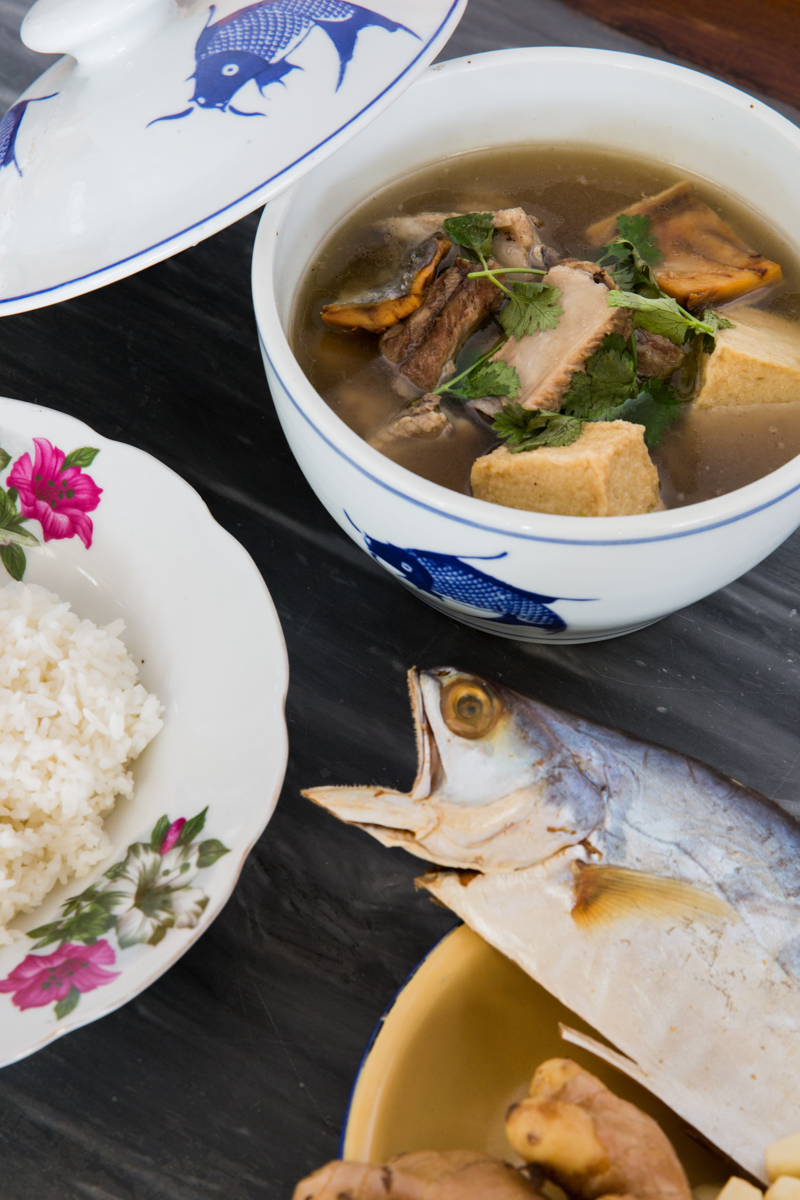 'pla tao-aiew,'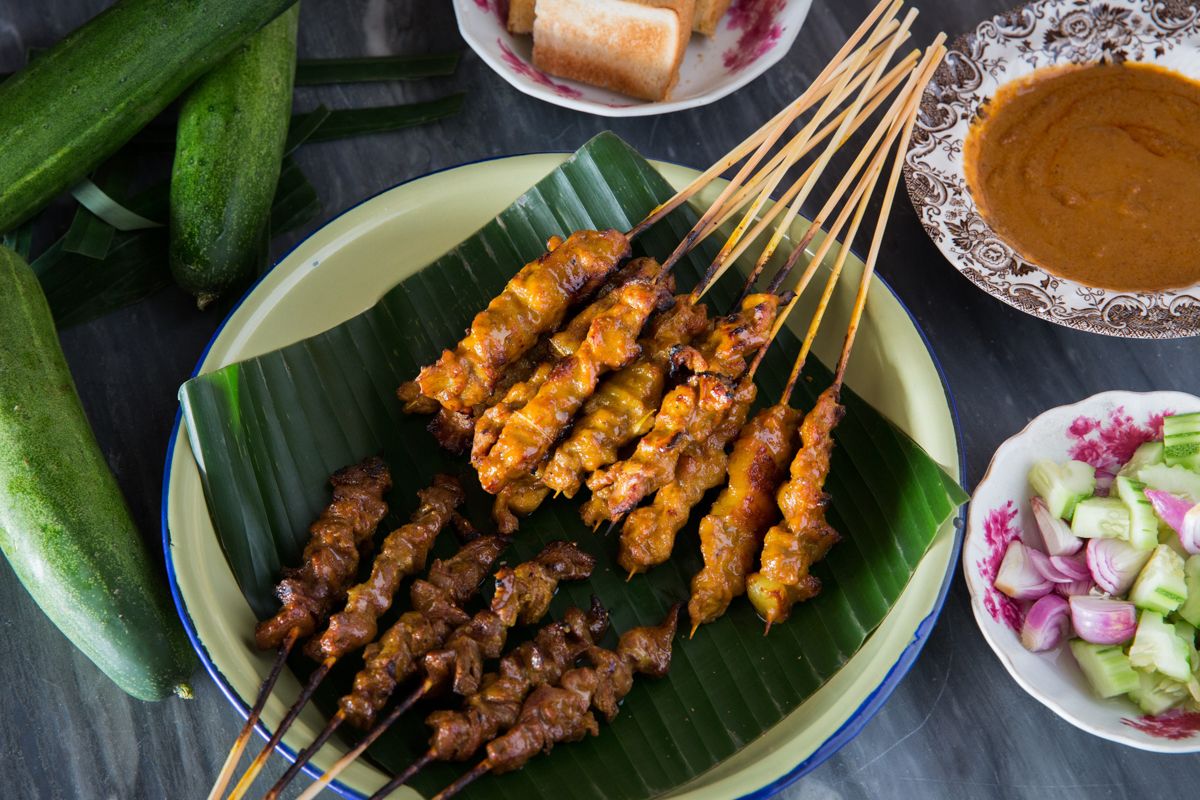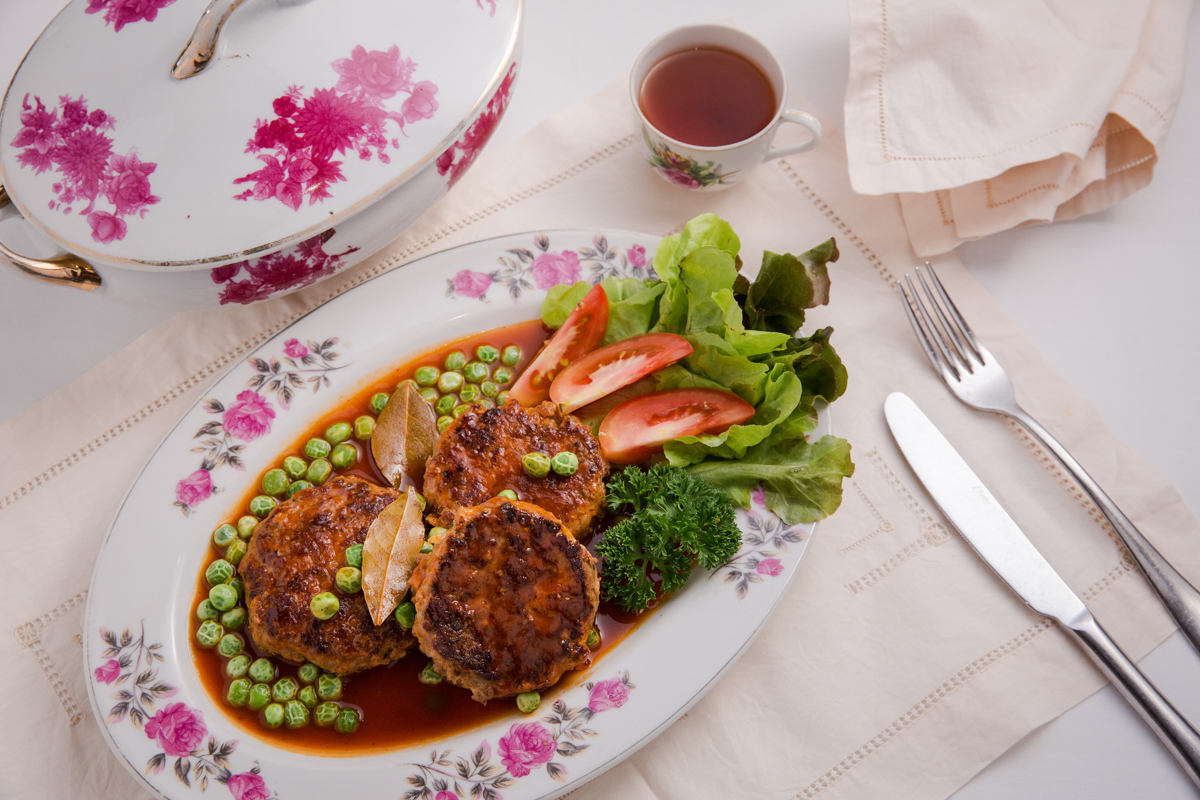 Chinese-style pork steak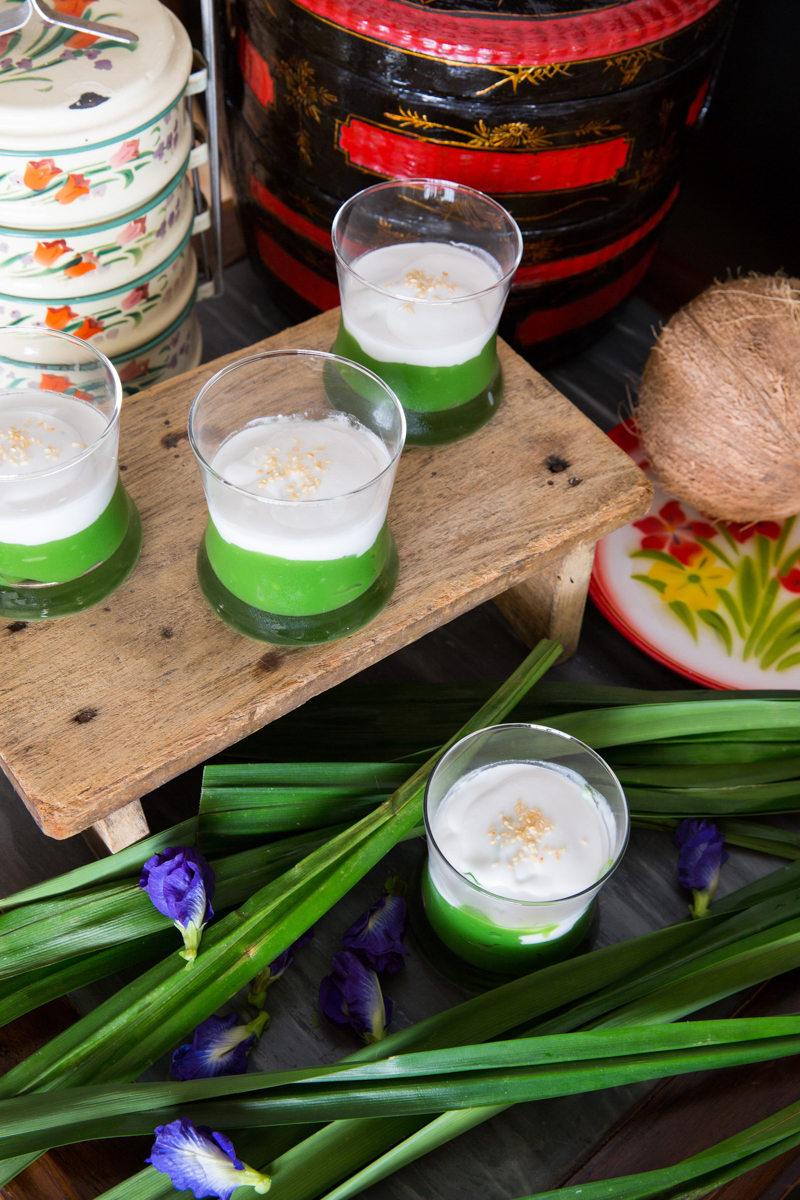 Beside the authentic menu, the restaurant itself reminds me of a traditional Phuket home that gives out a warm and welcoming feeling as soon as you step inside. It's like growing up in the neighborhood surrounded by a big Chinese family. This is the feeling that I'd like to show to people not familiar with this concept… how the floor, the doors, the windows, the tables and all the furniture is genuine. We paid attention to every detail and we're now ready to open our house and welcome everyone who wants to try 'The Taste of Home'
https://www.facebook.com/CharmDeebukPhuket