If you enjoy information and blogs about travel on social media, you must have at least one time considered trying it out for yourself. Many people think that travel is a lot of fun and a dream job but what's the real story behind the lens? Phuket E-Magazine interviews a famous blogger from 9mot.com Mr. Mot Thitipong Kingkaeo.
What did you do before becoming a blogger?
I grew up in Phuket and studied at high school here. Ever since I was a kid I've loved art but it's considered 'normal' to study engineering or medicine as 'proof' that you're a good student and I guess that's the way I thought, too.  So I became a medical student at Prince of Songkla University but later chose to study engineering at Chula University. After a year I just realized that this was not my way. I love science and usually get good grades in it but as I mentioned I also love art, specifically photography. I started shooting pictures in high school and my first camera was one that my father bought for my mother. I taught myself shooting techniques and methods and while at university I spent time traveling and taking pictures and had my stuff published in travel magazines.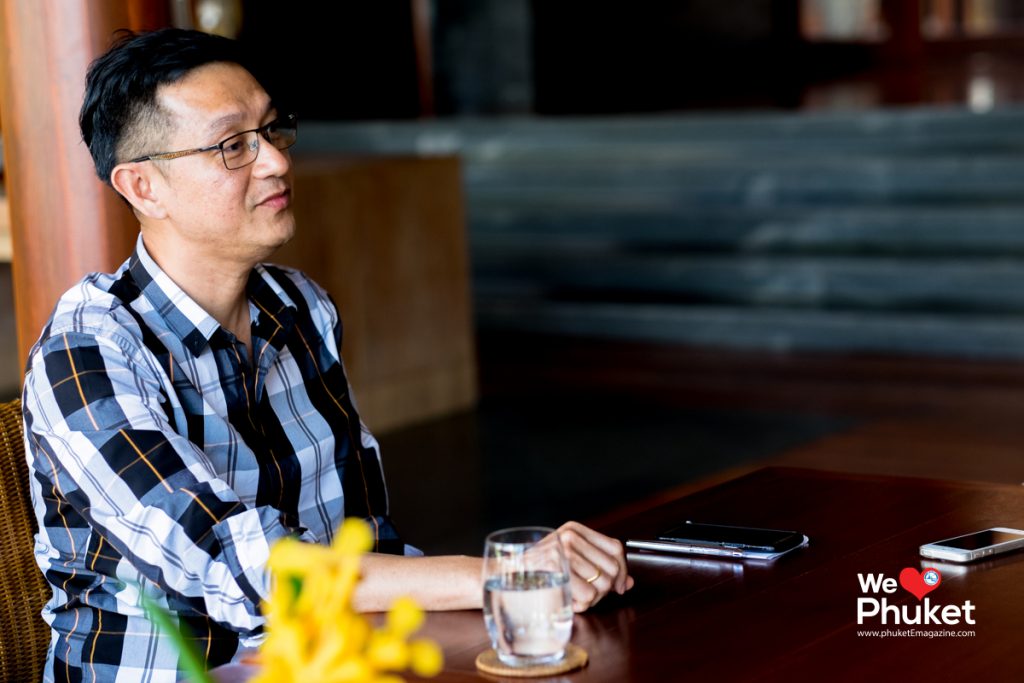 After graduating, I worked in Bangkok for a while then moved back to Phuket and opened computer shop. At that time I didn't know much about computers so I started learning by myself and then taught and designed a simple sign board by using different programs. In 2004 the internet was becoming more influential so I started the website thephuket.com. The simple aim at that time was to promote Phuket. I wanted people to come here. After that people approached me for websites and designs. Then I got involved with a spa and learned how to do all the programing for it and after I worked with many online businesses working with foreigners till I ended up with a full-time job as e-marketing manager at Andara Resort & Spa.
When did you start blogging?
It all started when I did the website thephuket.com. We had a small community on the Pantip website with a modest travel section. That small section has now become blueplanet. At that time writing about travel and giving information was considered as a big job but it wasn't paid. The word 'blogger' describing this job started to be used around 2007. I had my blog using wordpress and found I had time to travel more and to write a travel journal or diary. I kept a collection of photos and information to share with others. After about two years the page 9mot was born and for the past three years it's become more of a career. Many agencies approach me nowadays because I've been building up the content for years now. Some people realize that the content can be very beneficial for their business.
Is it inspiring being a blogger?
My obsession with travel and photography makes my work more fascinating
What tools does a professional blogger need?
There is no specific formula as such. I'm more concerned about quality. I love to have really nice photos so, because of that, the camera is a key factor. I adjust my budget so that I can afford a high-quality one but at some point I realized that everything is be flexible and nowadays a smartphone can make perfect photos as well. The key is how you tell the story. Some blurred photos with good 'content' can be just as appreciated as well. We need to learn new things and more details. Being a blogger is to study more what your readership wants to know such as the details of the places where you can get a good shot or of any famous restaurants nearby. When you become a blogger you have more responsibility for your audience to feed them information. Thus, to be a good blogger is to open yourself to your audience but at the same time not to lose who you are.
Does blogging make travel more fun?
Yes and No. Becoming a blogger makes traveling more fun because it encourages us to travel to places where you never imagined you'd go. For example if a person offers me a ticket and hotel accommodation to a place I've never been to it's a real chance to experience something that I see as a challenge.
How many countries you have been to and which is your favourite country?
I've been to 20 countries and my favourite places are Switzerland and New Zealand as they're astonishingly beautiful. As I love to take photos of nature these two countries have wonderful opportunities to do just that but I can't decide which is number one. When it comes to safety my favourite place is Japan.
As a travel blogger who's been to many countries, can you tell us what the strengths and weaknesses of Phuket as a travel destination are?
The strength is the warm sea and the beaches; that's the main reason why foreigners love to come to Phuket. That, and the currency which is favourable here for most visitors compared to their home town. Phuket also provides various goods and services and here you can find hotel prices ranging from 300,000 to 300 baht. Of course that are many kinds of food and Thai hospitality is also unique. The weakness is the lack of discipline. Especially for the community which makeห the laws; it appears they cannot apply them clearly such as the motorcyclists not wearing a helmet.
Can you please recommend the top five spots that tourists shouldn't miss in Phuket
1'Street art' in Phuket Town is a really good representative of downtown Phuket. 2. 'Pha Hin Dam' is a great viewpoint spot that only a few people know about. 3. Maithon Island; it's not so far from Phuket. 4. Phra Tad Inn Kwang at Wat Si Rae 5. The Windmill Viewpoint above Nai Harn Beach.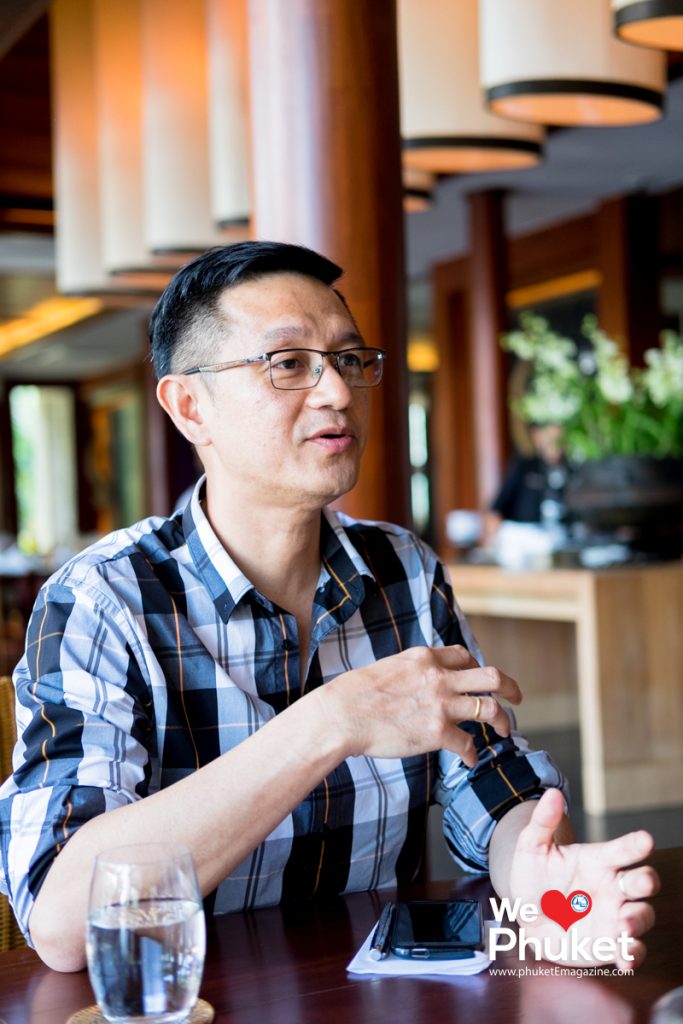 Do you have a message to anyone who wants to become a blogger?
The most important thing is that you must not let money buy your spirit and change who you are. If you want to be a blogger, just do it and enjoy doing it.
FB page: https://www.facebook.com/9MotPhotography/?hc_ref=SEARCH