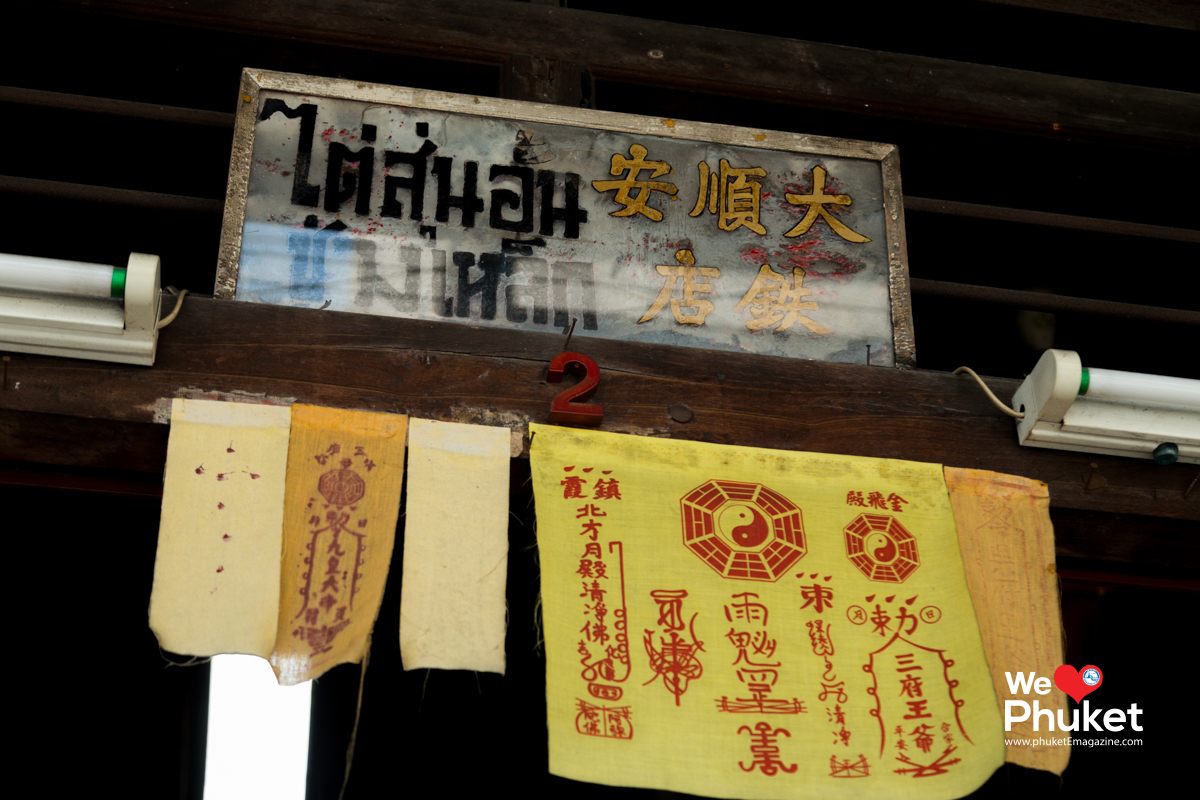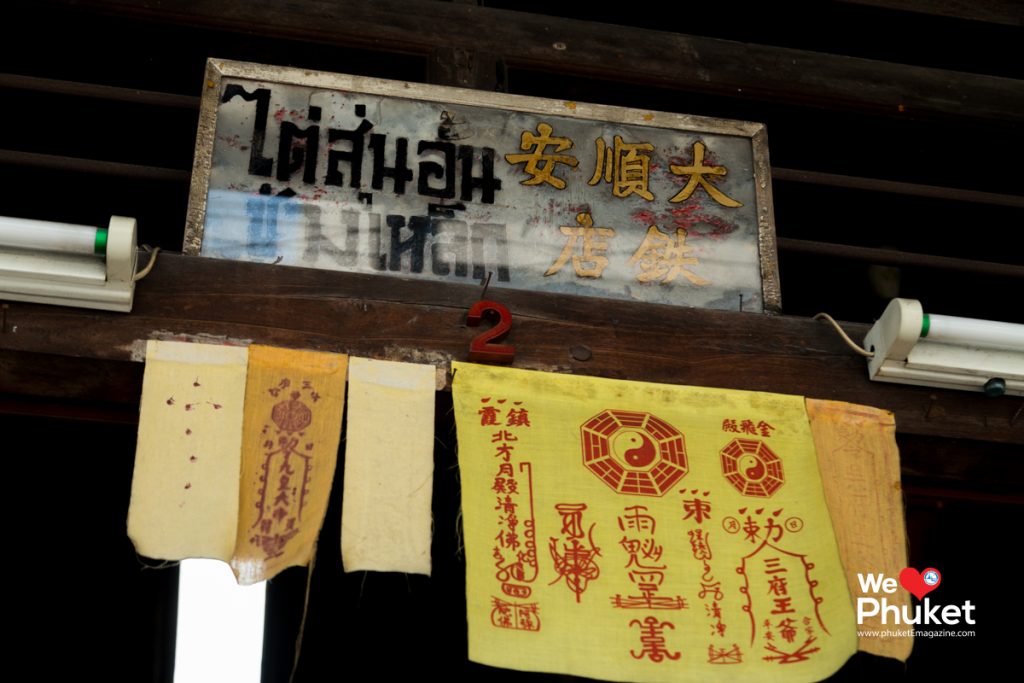 Tai Zun Aun on Dibuk Road stands out from other buildings in the area as most other houses have been renovated and in some ways reflect the modern era but this house is unique. If you take a peek in from the outside, you'll see genuine tools from a bygone era and a big old fireplace with a stove. You'll also see a shirtless man striking hot iron on with a hammer. This is Tai Zun Aun – the last blacksmith shop in Phuket Town. Dibuk Road used to be a famous thoroughfare for blacksmiths during Phuket's tin-mining era and this last survivor is run by Mr. Manu Lohlohakarn or 'Uncle Po'.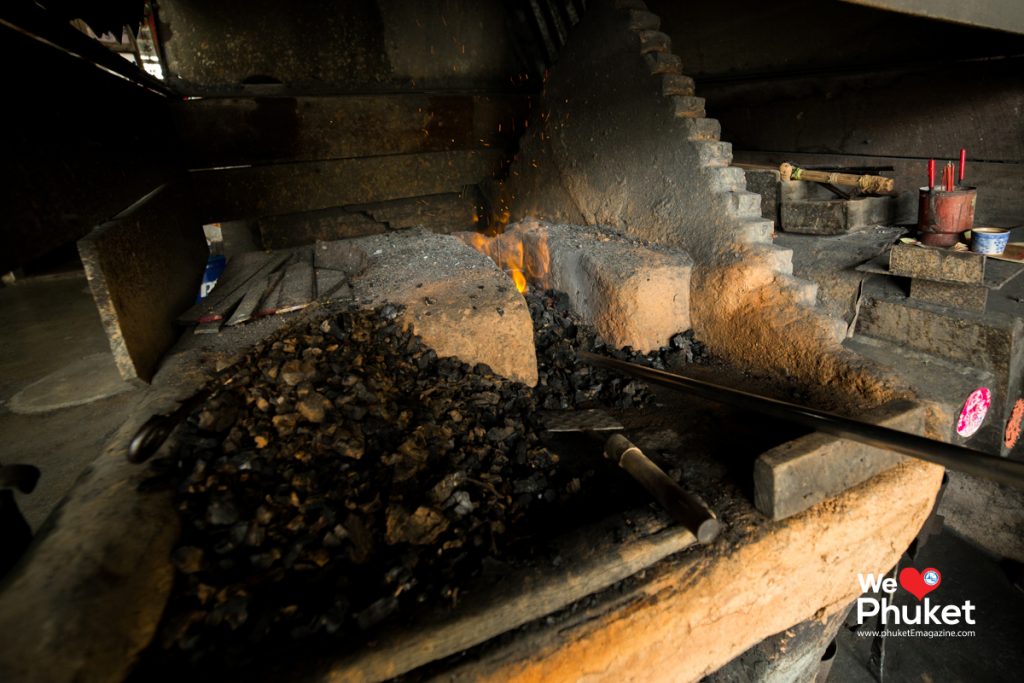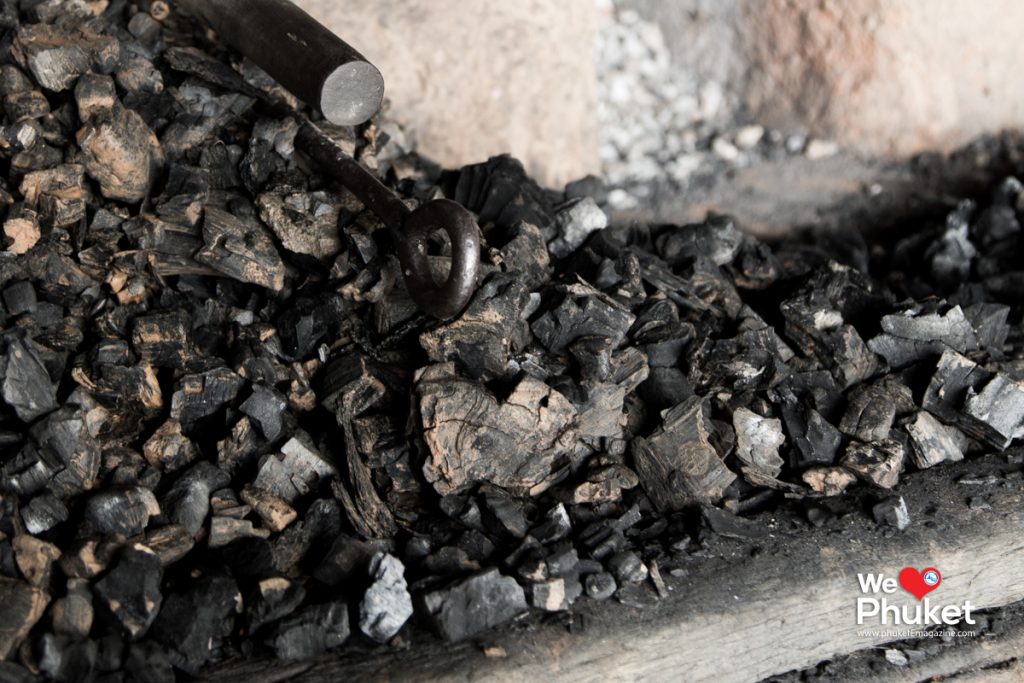 Uncle Po started his work as a blacksmith when he was in grade 6 at the age of 12, learning and apprenticing until he turned professional at 16. To be a blacksmith is not easy; the job requires lots of energy and it's pretty exhausting working in front of a hot stove all the time. The time-honoured process involves striking a red-hot iron, pulling, pushing and dipping it into water to shape it. Just to forge one iron handle takes about an hour and yields only about 100 baht profit. Now uncle Po is 65 years old and due to his blacksmith work he was able to send his two children to university from where they both graduated with bachelor's degrees. However, it seems unlikely that his children intend to continue in the blacksmith line. "My kids told me to quit the job a long time ago, because this is really hard work, with fewer and fewer customers these days but I still make items on request. I consider this is an exercise nowadays."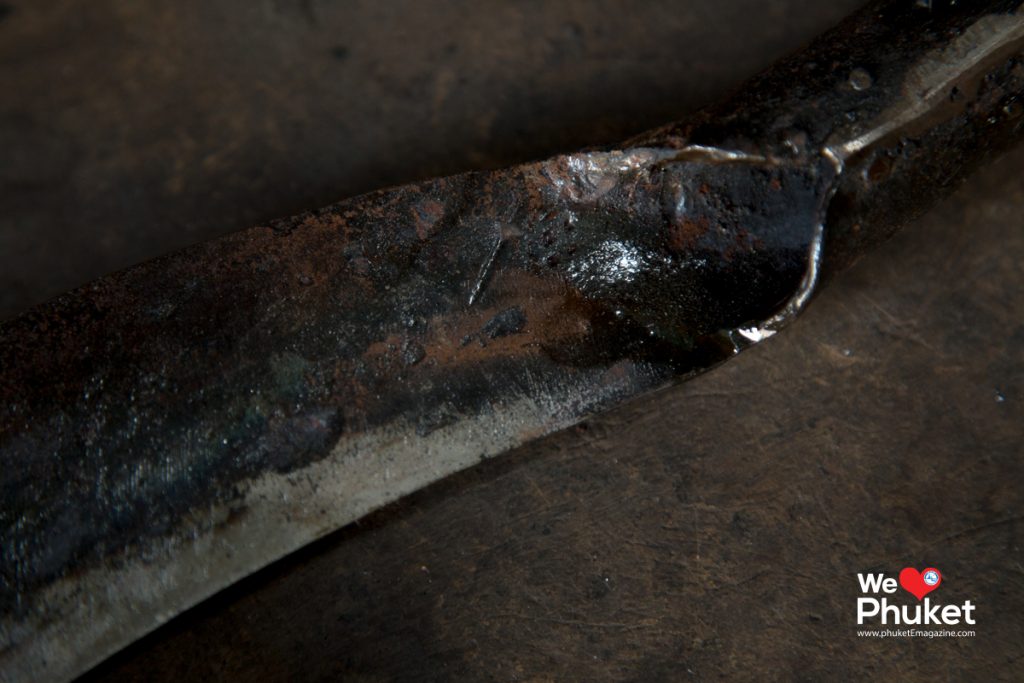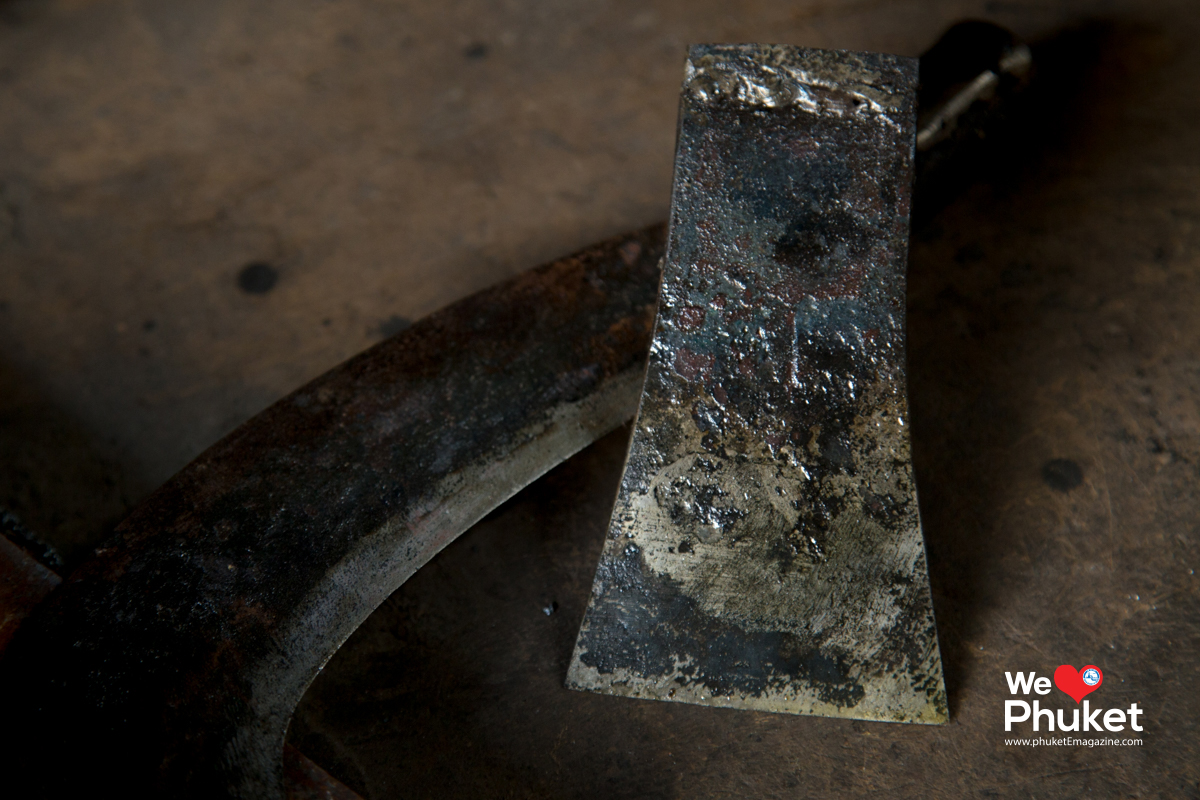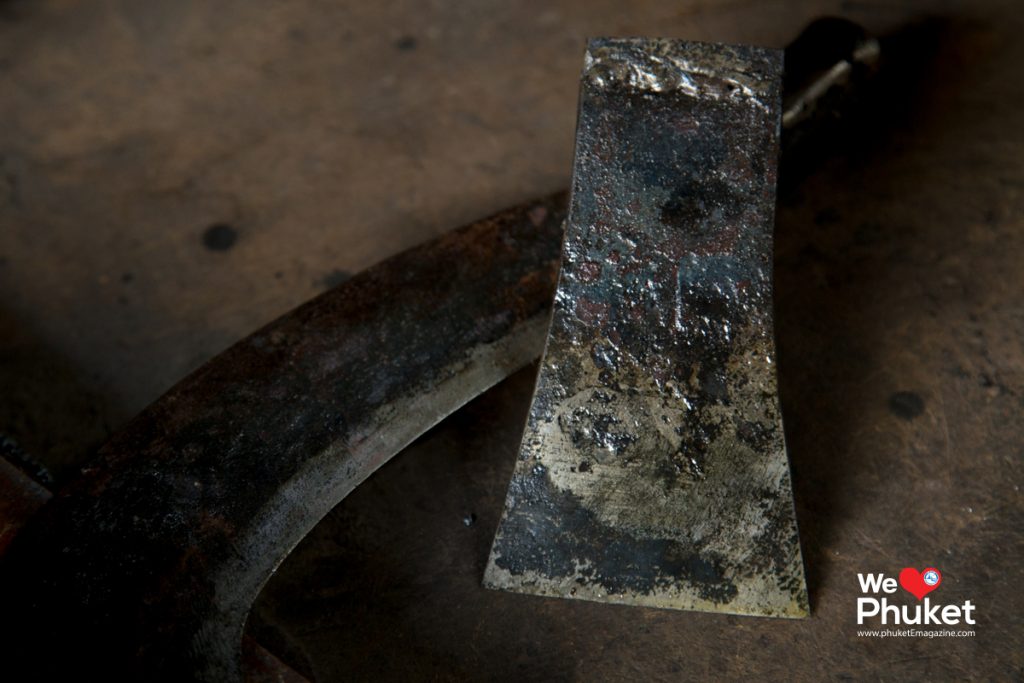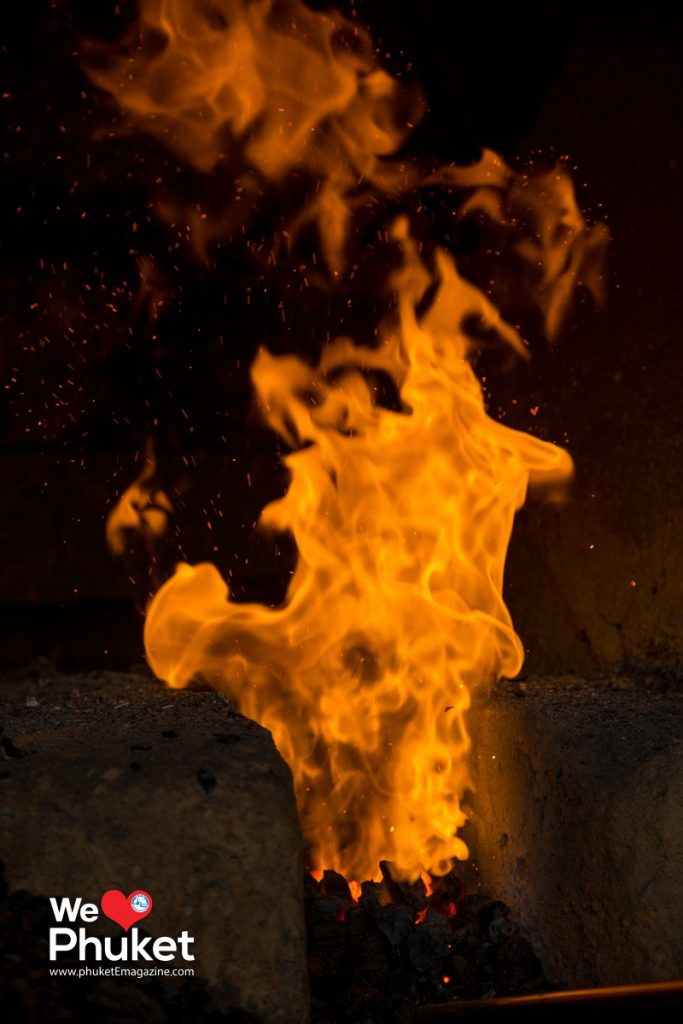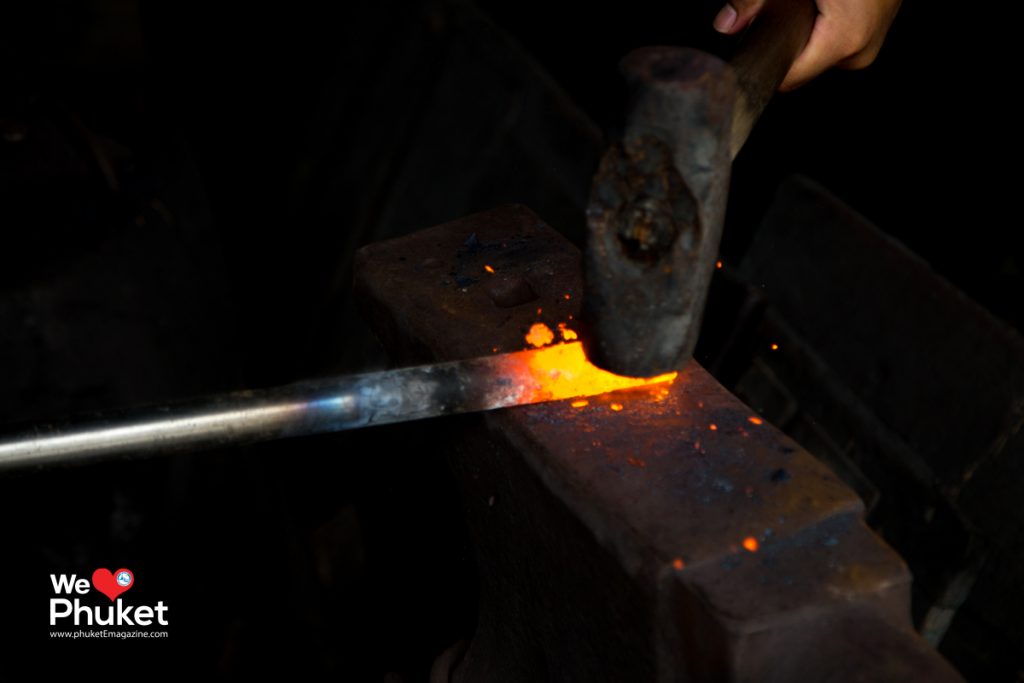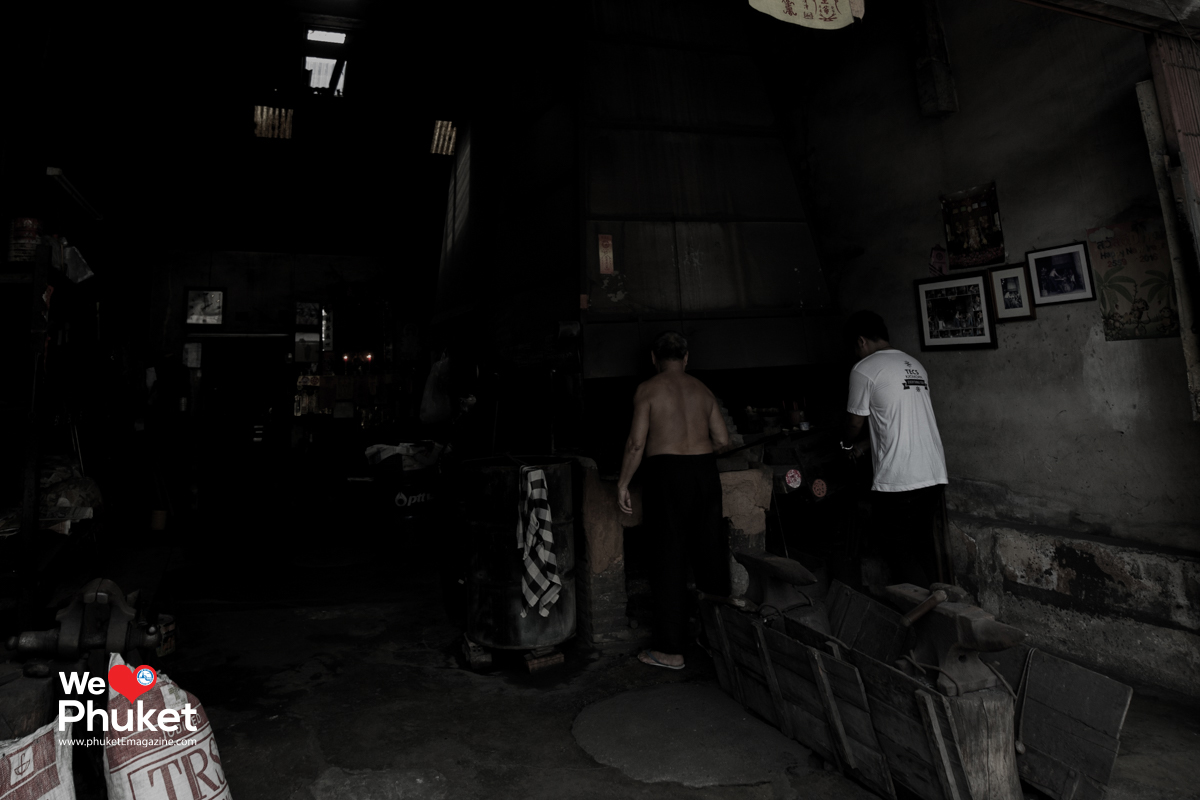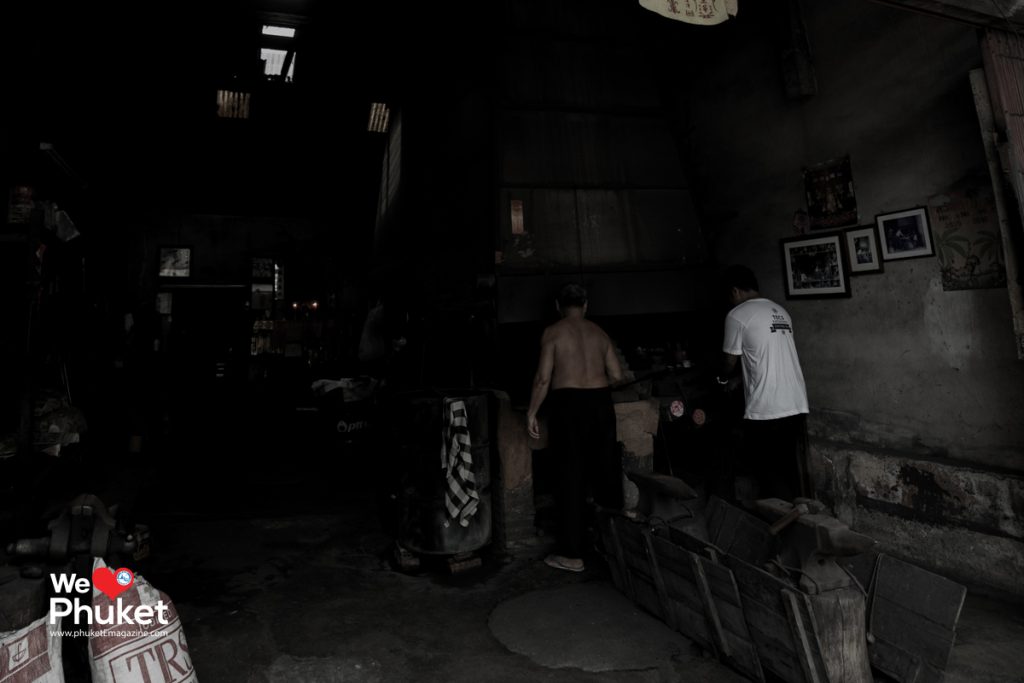 Of course it's difficult to find smithies these days due to machines and new technology but the art of the blacksmith becomes more valued in terms of culture. Tai Zun Aun plays an important role in Phuket's Old Town as the shop is a poignant reminder of the past. Uncle Po keeps his shop exactly as it was many years ago, retaining its traditional, original look. You can see many old period tools such as pliers, a cutting machine, welding equipment, hammers and tongs, a stove, and an incense pot. Every element in the shop has remained as it was, making you feel like you're in a museum and indeed visitors are free to try some of the tools like a real blacksmith. The future of this blacksmith shop is not clear; it could close down soon and fade from memory, unknown to the next generation.