Supanut Juntanasurakon, The winner of clip 'Y We Are Tha Tiew Phuket' in University Student Group.
'Home' is the name of the winning video clip from 'Y We Are Tha Tiew Phuket" competition organized by the TAT Phuket for university level. 'Home' also received the popular vote award on social media as well. The clip is the creation of 4th-year university student Supanut Juntanasurakon (aka 'Train'). The student, from Suan Sunandha Ratchapat University, but originally from Phuket, wanted to show his place of birth in his own way.Introduction
"I am a 4th year student from Suan Sunandha Ratchapat University, majoring in art. I was born and studied in Phuket before moving to Bangkok. During the summer I was back home and my friend tagged me to this competition in Facebook. I'd never been in a competition before but I do love editing video clips. These are just my own shots posted on my Facebook wall. I also have my own internet page named 'Wide Walker' that mostly presents our lifestyle in the form of extreme sports such as surfing, jet-skiing and ziplining. My friends and I simply cut some clips and edited them to share online – we have about 1,000 followers."
This was your first time in a real competition, what was your work process?
"To be honest, I just started doing video clips this year. At that time I was on the Similan Islands, I think the islands are really beautiful, so I started to modify the clips. I saved money to buy the Gopro5 program and used that along with a Nikon that belongs to my mom. I also used my mobile phone and learned how to do this all by myself from YouTube. I was quite serious about it even though I didn't have many tools or equipment. I let my passion lead me. When I decided to submit the clip I thought about it a lot because there were many rules and limitations. The reason that I mention that I was thinking about it a lot is because I put all my personal lifestyle on the clip. But as this competition was organized by the TAT I knew that there would be some limitations that I should be concerned about. I started the project by drawing up an outline as to where I should go. I already had the story in my head. It took about 2-3 days for the concept and a month to do the shooting and editing. I started everything from scratch because I wanted fresh work and wanted to show unknown places where people don't normally go."
After you submitted your project did you check out other videos?         
"I think that I have different strengths from others. I've watched too many Phuket promotion clips and I feel that I can show the island in a different way as so many promo clips are very similar and even boring. So I did something different."
How did you feel when you realized that you'd won?
"I felt great. I was glad as this was my first competition and my first prize."
In your clip, there's a scene in which you throw a pineapple, what's the meaning of that?
"Because of the colour of the pineapple, the yellow makes the sky bluer! So, it makes the best contrast with the right timing and also the pineapple represents Phuket. This is just art, there's no real reason behind it."
Do you normally go to the places that feature in the clip?
"Yes, I love to travel in Thailand. Sometimes it's for adventure, sometimes for luxury, I can enjoy all styles. There are so many places that I want to go and I want to see. I feel like I'm just a little boy in my own small world, but the actual world is so big and I want to travel to see it."
How is Phuket in your opinion?
"Very beautiful; an international world-class place. It's unique and I'm very proud to be a Phuketian"
What you want to do for Phuket?
"I want to ask people to come here to surf. The waves here are the best in Thailand. It's a lot of fun. I challenge you to join us!"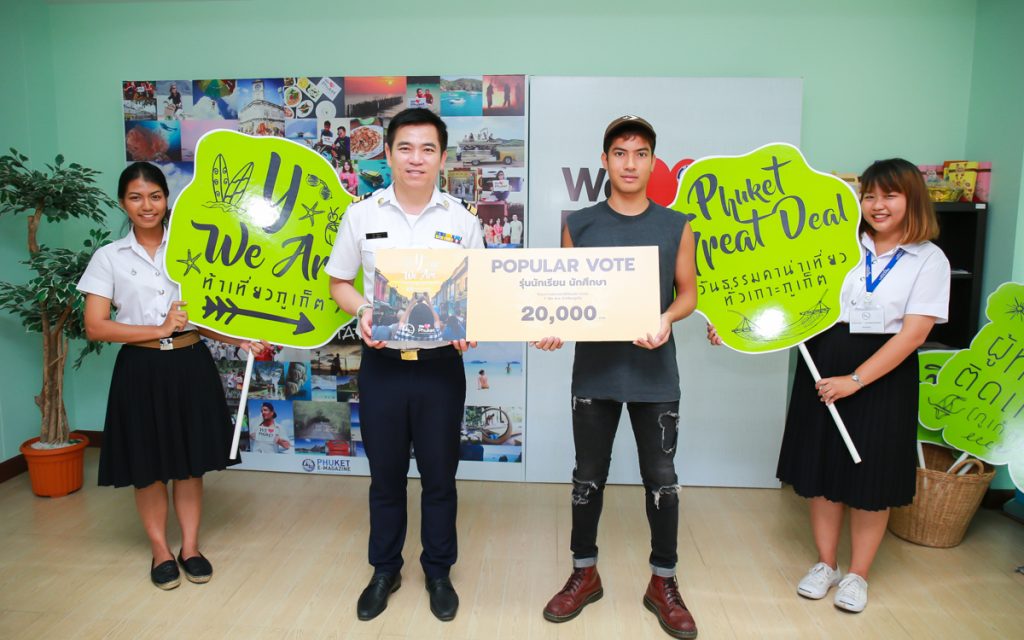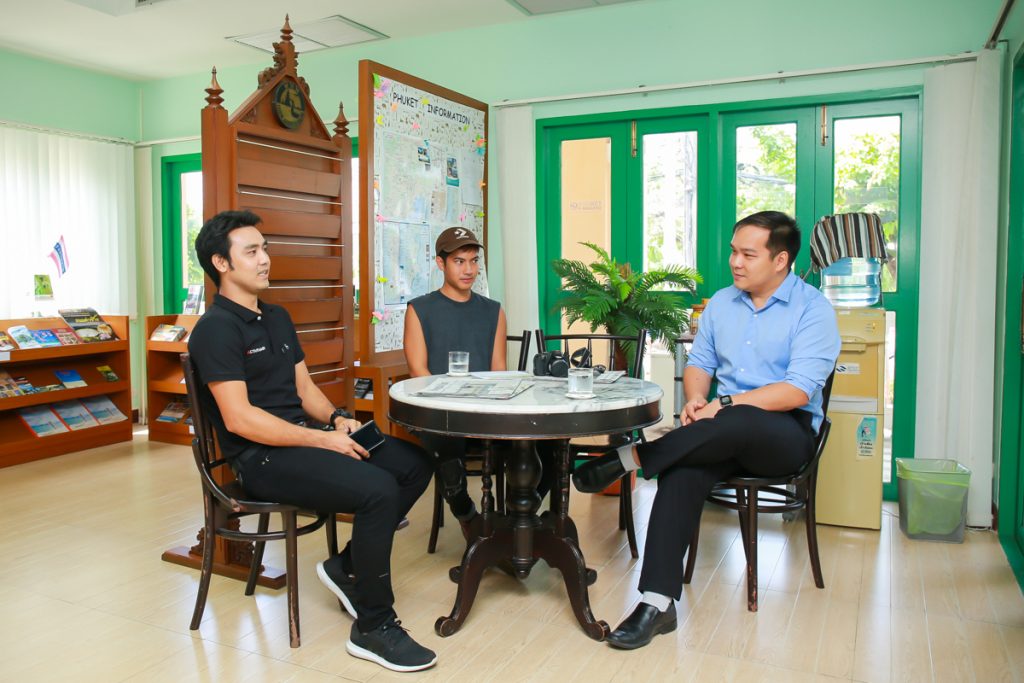 Thank you picture from Activeimage Phuket