With its special terrain and lush landscape, verdant tropical forests and white-sand beaches, Phuket is considered to be a treat to visit amongst the international running community. Yet Phuket's not only top draw for runners but also for triathlon athletes and bicyclists from all over the world. With so many different routes providing different alternatives for marathons, trail runs, city runs, day and night runs, Phuket draws many international competitions because the island already has the infrastructure in place in many aspects ranging from world-class hotels and resorts to support facilities. Here are a few of the annual running events that Phuket hosts.
Laguna Phuket Marathon
 Laguna Phuket Marathon is considered as the leading international sports event in Phuket and has been taking place for 12 years already, growing bigger each year. People come from all over the world to participate in it and the route has received the standard approval from The Association of International Marathons and Distance Races or AIMS. Each runner receives a track record right after the race. Besides the 42.195km full run, there is also a half marathon, a mini-marathon and a fun run for children. This year, there were two full day events to support the increasing number of runners. And it's not only for serious runners – international celebrities also join in at the event. Those who finish the marathon and the half marathon in time receive a 'finishers' T-shirt. The event usually takes place in June of each year. The weather is usually warm at that time of year but there is always plenty of drinking water, mineral salts, sponges with cold water, and food and fruit after finishing the race. There also mobile health units at the finishing line.
www.facebook.com/phuketmarathon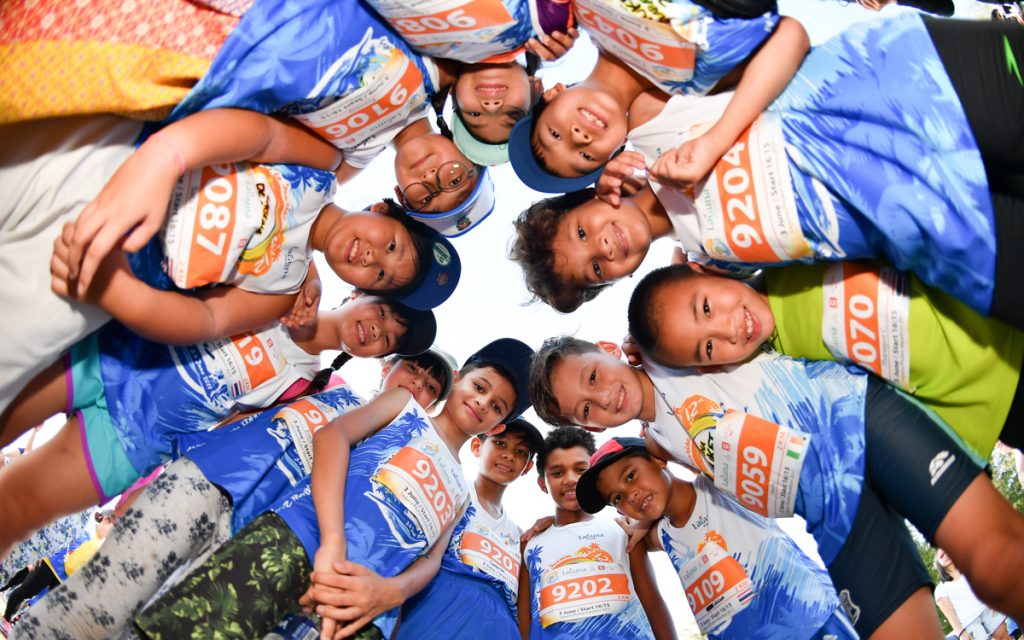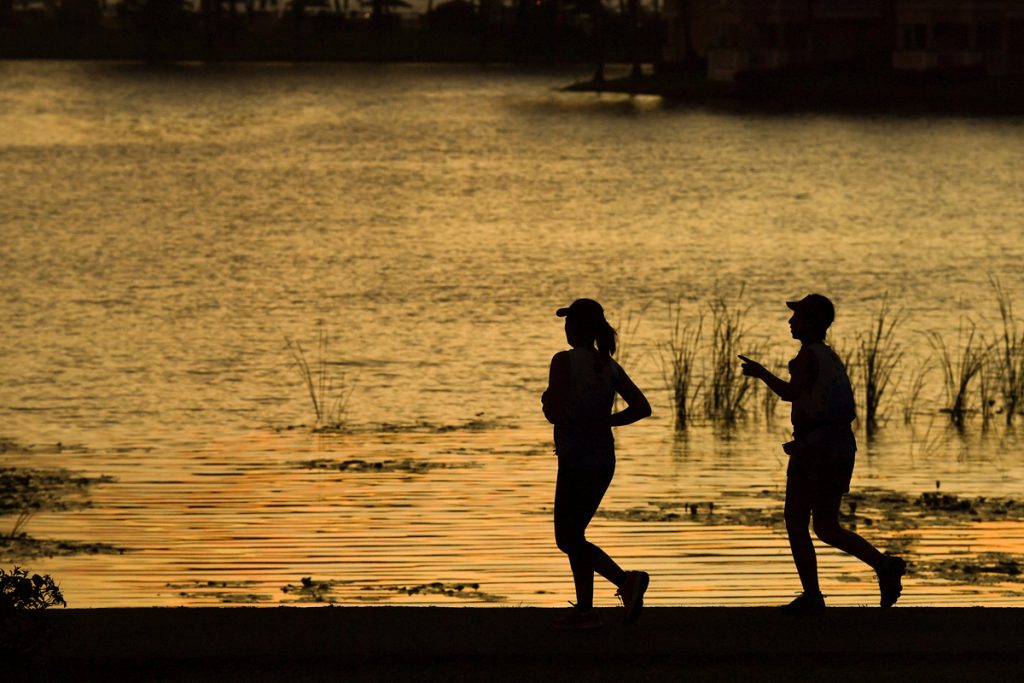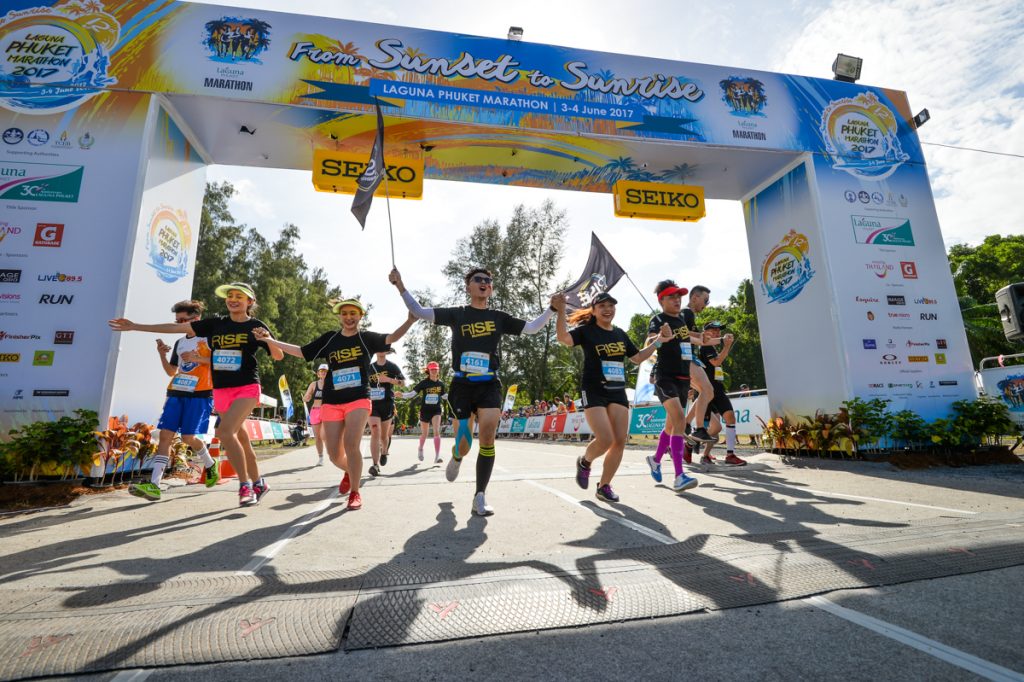 Super Sport 10-Mile Run
          This run is inspired by the Olympics as the ancient Greeks measured their races by feet and miles. The event has been taking place for three years already. The length varies from 10 miles or about 16km, five miles, and two miles and 500 metres for children. The race starts early morning and the starting point and finishing line is at Thanyapura Health and Sports Resort. It passes through the Thalang area where the roads are closed by the organizers. The morning run enjoys a beautiful sunrise along with great views of nature.
www.thanyapura.com/event/2017-supersports-10-mile-run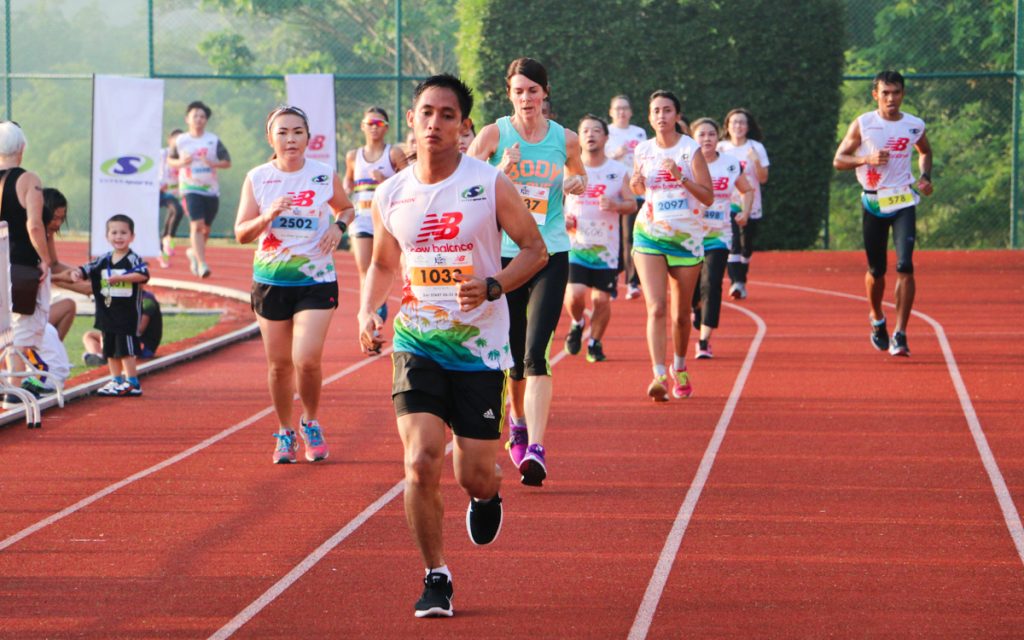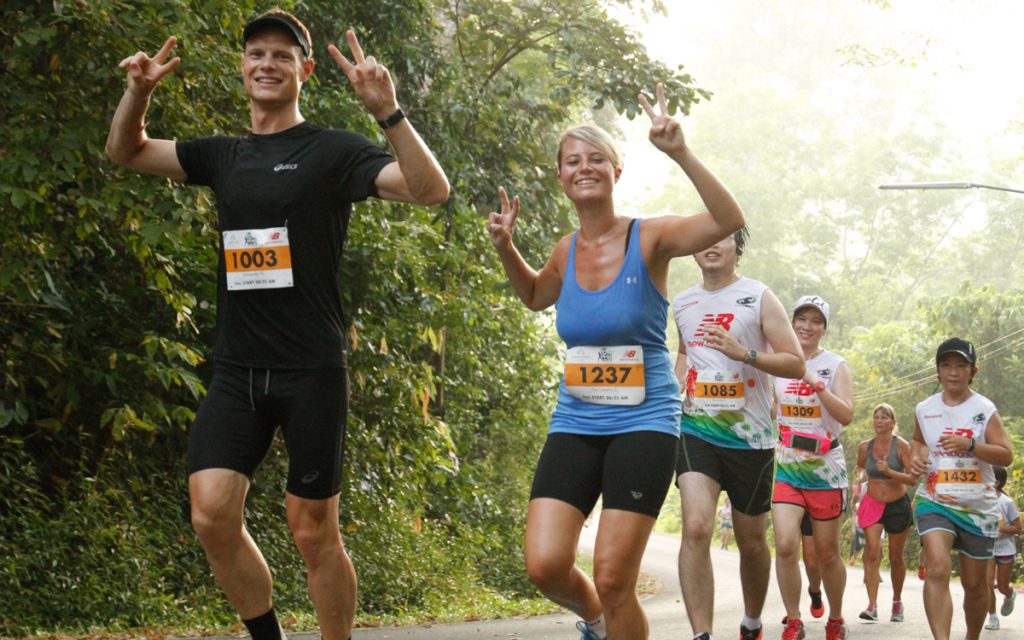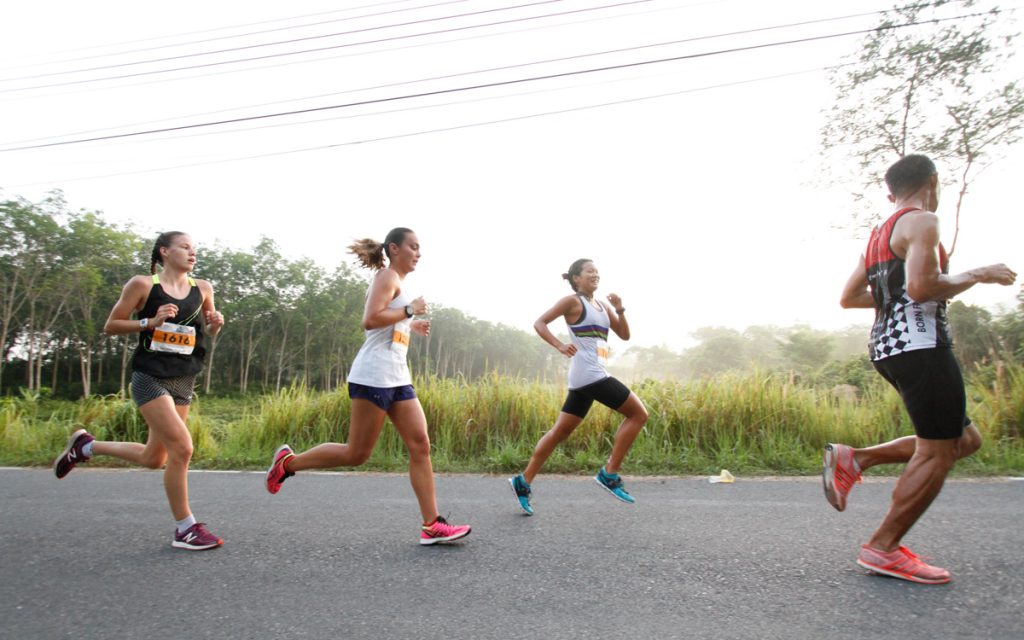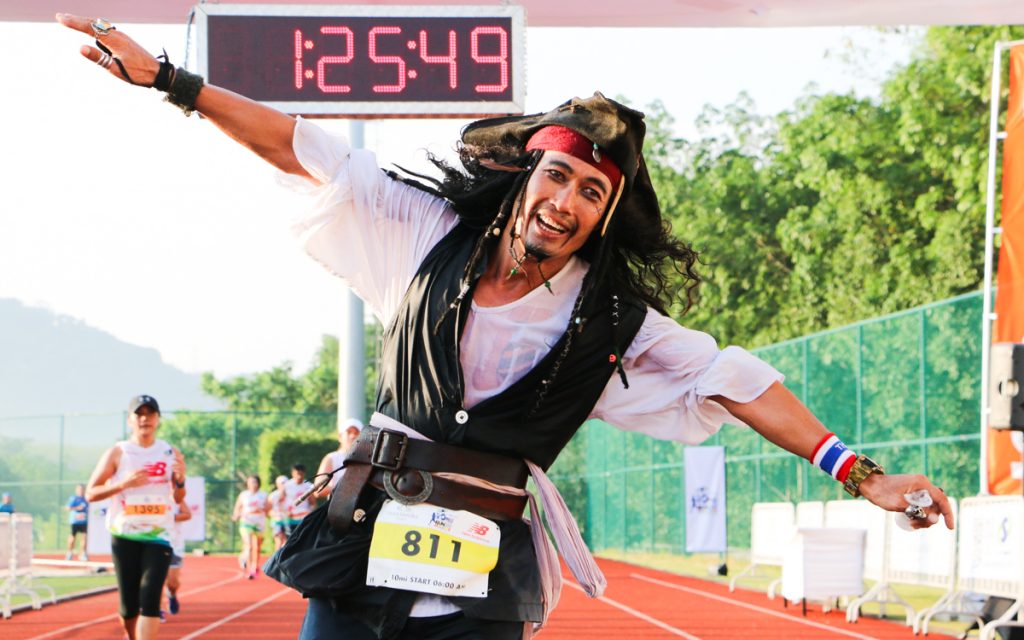 Phuket Night Run
For those who don't enjoy the sun, the Phuket night run should be the ideal answer because the event starts at 9pm onward. The route runs through Phuket Old Town with the starting and finishing line at Limelight Avenue. There are a lot of fun activities before the actual run. There are three options varying from 11.2, 5.6 and 3.2 kilometers and there is also a fancy dress competition, team runners and 'love runners'. The event emphasizes fun activities more than award winning. People love the event's neon T-shirts.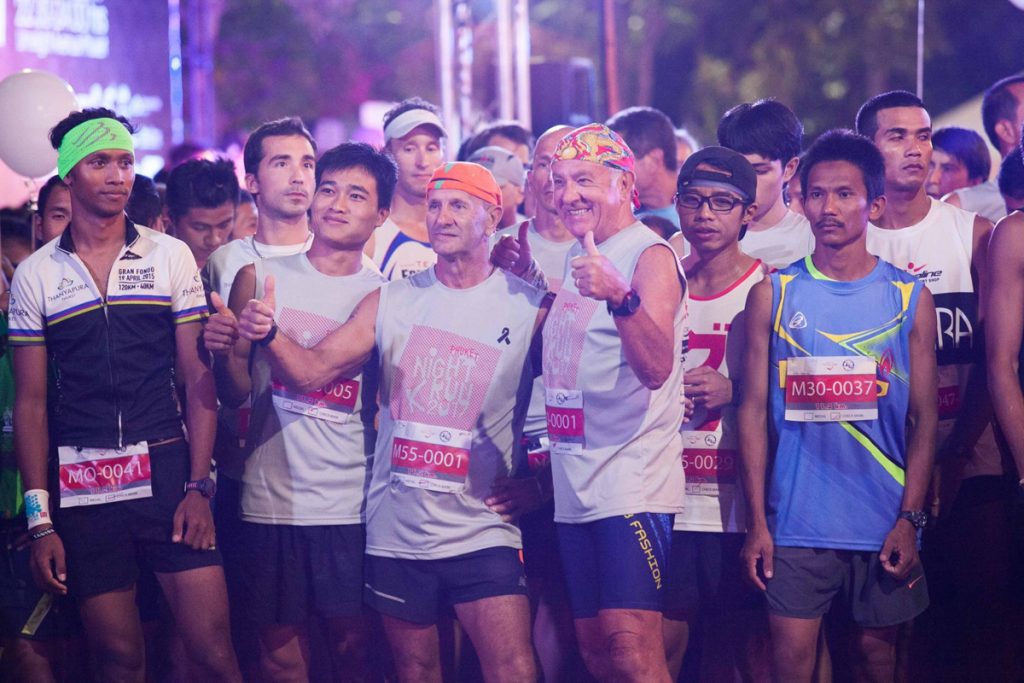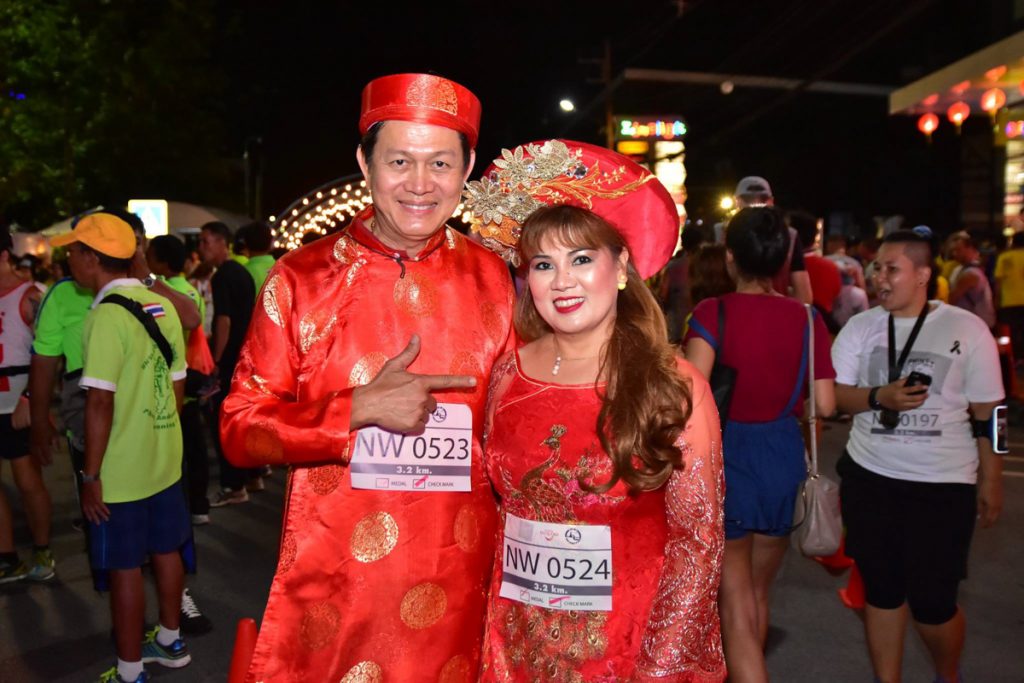 Run for Health, Run for Charity by Siriroj Hospital
The winner of this race will receive a royal award from Her Majesty Princess Maha Chakri Sirindhorn. This is the fifth year of the event organized by Siriroj Hospital. All revenues go to Princess Maha Chakri Sirindhorn's charity for public use. This event is considered an honour for all the participants and a good opportunity to be a part of a worthwhile charity as well. The highlight of the race is the run up Khao Rang (Rang Hill) in Phuket Town. This is quite a challenging route but the runners can enjoy great vistas and views from the hill top. After that the route heads down the hill to Phuket Old Town through Dibuk Road, Thalang Road and Krabi Road then back to the finish at Siriroj Hospital.
www.phuketinternationalhospital.com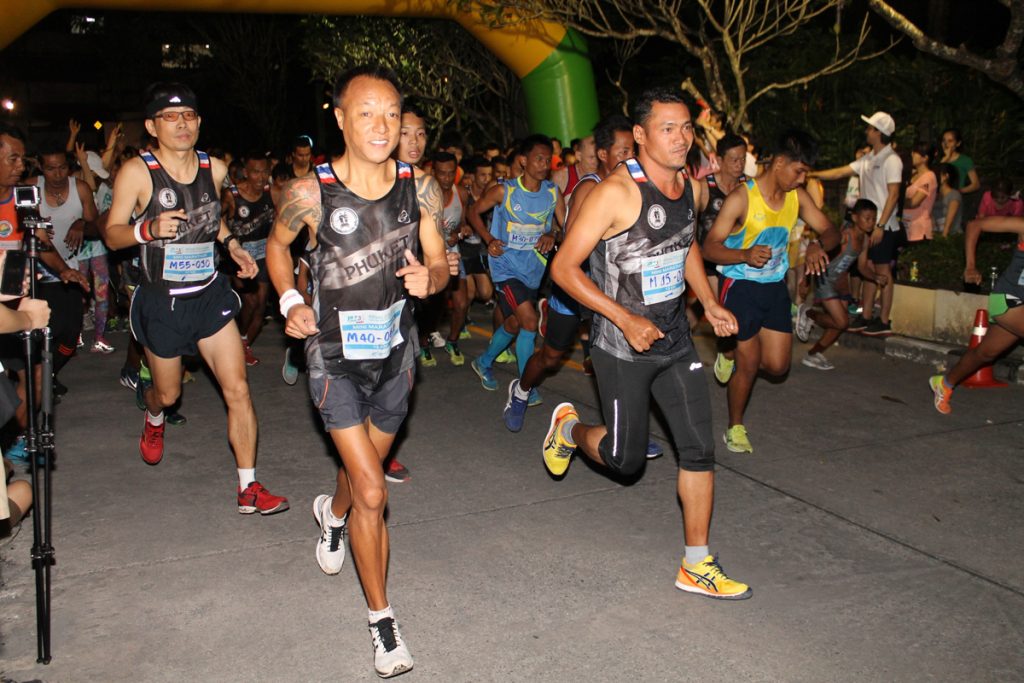 HeartBreak Hill Phuket Mini-Marathon by Accor
The race is called 'Heartbreak' because it is not easy to run up and down this route. This is considered one of the toughest routes of the year but if you are able to make it the finishing line, you should be proud of yourself. Many runners been known to fail and to drop out of this tough route but still they come back every year and this is the third year of the event. The starting point and finishing line is at Ban Ao Nam Bo School. This is another charity race event for children who deserve opportunities under the 'Yim (smile) Kids' project which is run by Accor Hotels and Resorts group. The length is from 13 and six kilometers and you're definitely going to have to wear good running shoes for this event.
www.facebook.com/HeartBreakHillPhuket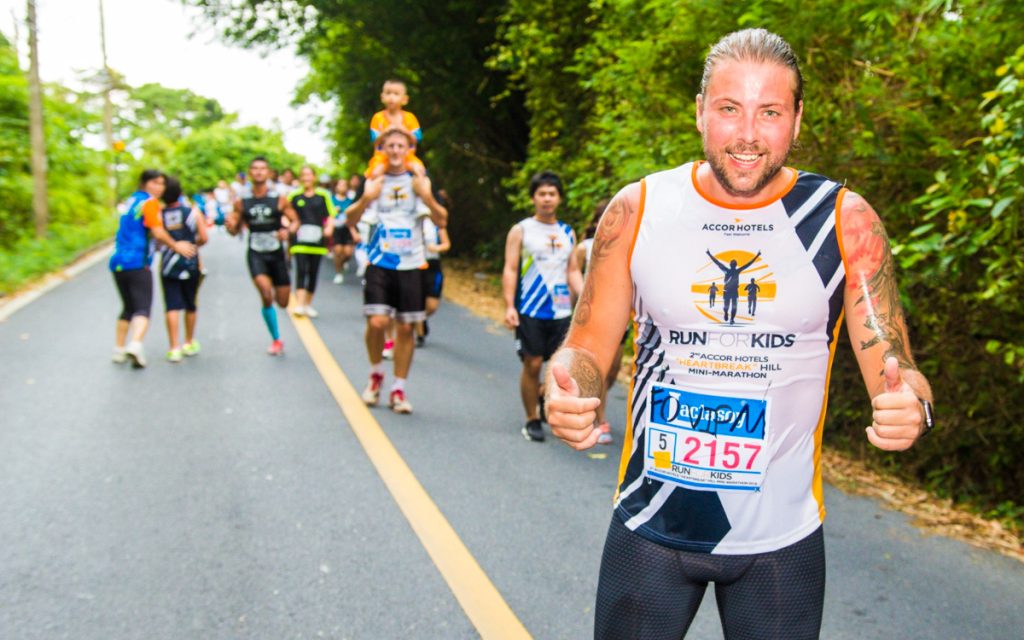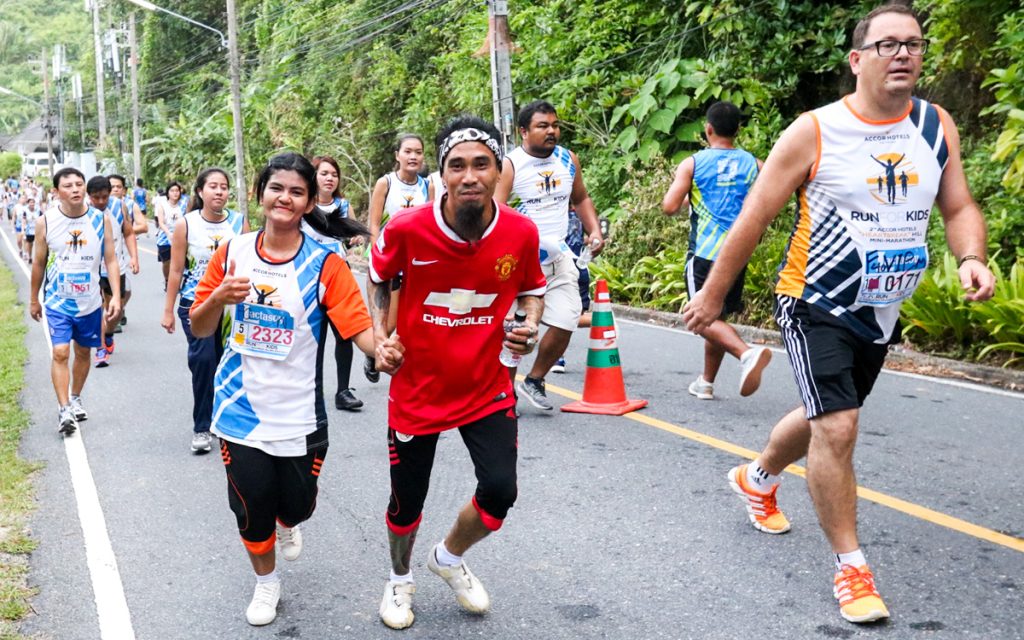 King of the Mountain
Off-road runners will definitely love this track as it's a run through the forest organized by Thanyapura Health and Sports Resort. This is the third year already it comprises three routes from 15, eight and four kilometres. The off-road route goes through Khao Phra Thaeo National Park past hills, slopes, waterfalls, and through mud; you can see runners supporting each other along the route. The number of runners keeps increasing every year even the route is so tough. Some people might even lose a shoe during the run but this is also one of the most memorable races in Phuket.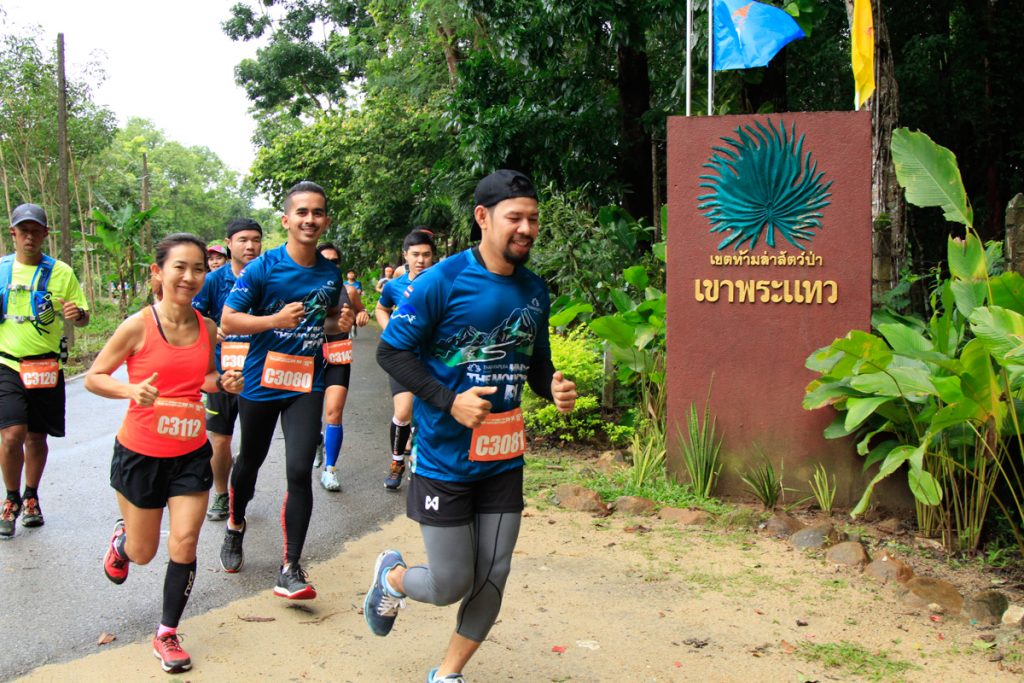 Turtle Fun Run
Mai Khao Marine Turtle Foundation was founded by JW Marriott Resort and it's been going for 13 years already. The foundation aims to promote turtle conservation in the hope that turtles will lay more eggs on Mai Khao Beach – something that is rarer and rarer these days. The foundation organized the race to raise money to support the turtles and to inform people to be aware of this deteriorating situation. There is family run for only 2.5 kilometres, 5.3 and 10.2km starting from Phuket Gateway information centre across Saphan Sarasin Bridge and a run back along the beach.
www.maikhaomarineturtlefoundation.org