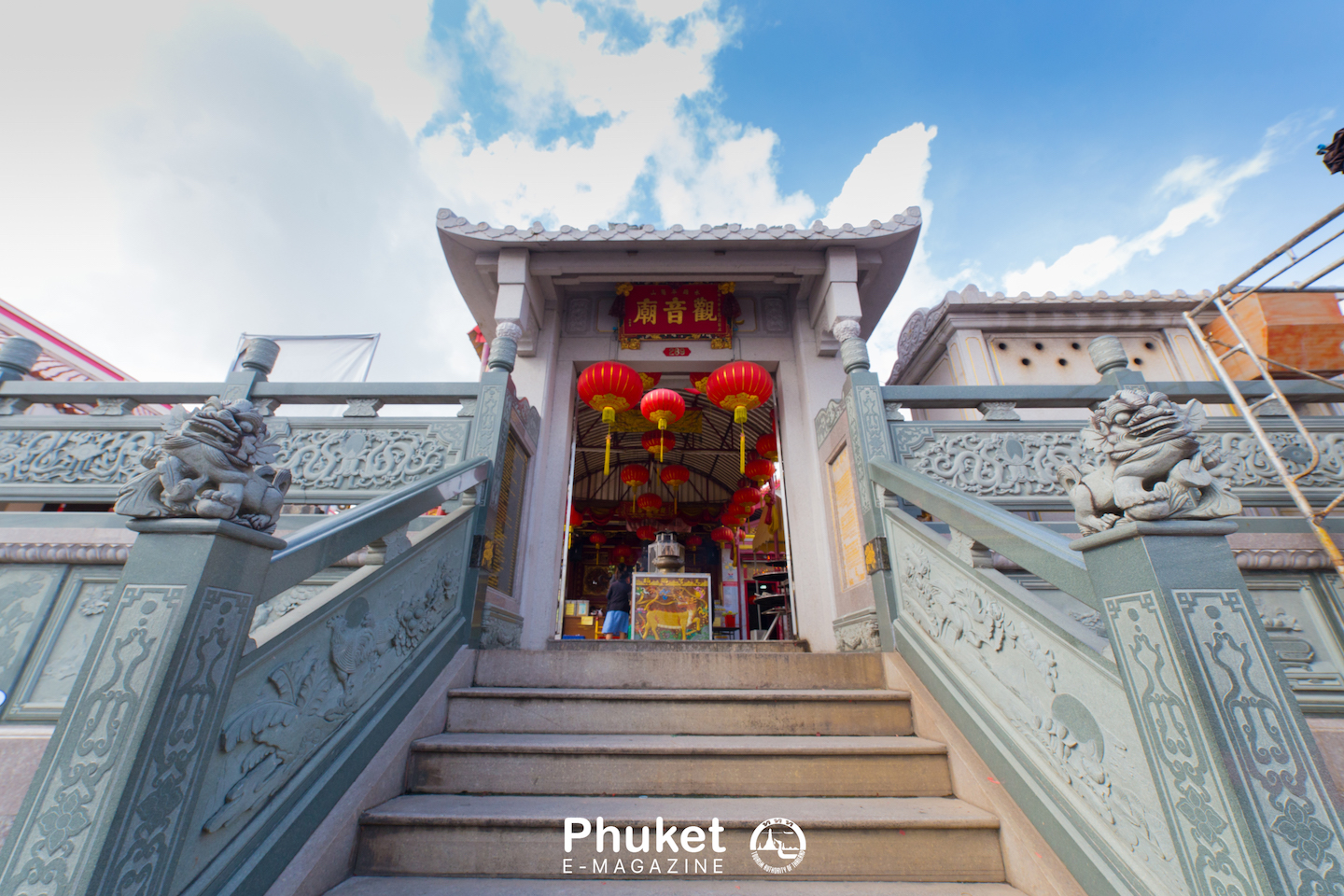 What Phuketians call the Third Lunar-Month Festival is in fact the Chinese New Year. It stretches over three days starting with the 'Buying Day' when locals buy food and materials for the ritual, including gifts for relations. The second day is 'Worship Day' and is for families meeting and setting up a table outside their house dedicated to the worship of gods, ancestors, and souls. The third day (which is the actual New Year's Day) is called the 'Travel Day'. This day is set aside for positive thinking and joy; negative words and thoughts are banished and red envelopes containing money are given to children; the whole family travels together to pay respect at shrines but for Phuketians themselves, they are more likely to pray for their family's prosperousness at the Pud Jor Shrine in Phuket Town.
The Pud Jor Shrine has been respected as a spiritual centre for a long time. The dedicated goddess of the shrine is the Goddess of Mercy known as Quan Yin or 'Pud Jor'. Locals pay their respect here on other various occasions such as when spouses pray for the Goddesses' blessings; couples praying for fertility also come here, parents bring their children to pray for god's protection or to seek auspicious Chinese names and infirmed or distressed people of all ages use 'Chi-Chi' sticks to give them cures or to advise them.
On a particularly propitious day such as the Chinese New Year, locals bring their families to pay respects at the shrine from the early morning on so the place gets quite lively indeed. The shrine provides incense sticks, candles, joss papers, oil to put in the 'lamp of immortals', and pearl necklaces to offer to Pud Jor. In fact believers can offer whatever they like.  Other offerings are typically nine white lotuses (which represent pureness and enlightenment), auspicious fruits such as oranges, pineapples, and bananas, auspicious desserts such as ang-ku-koe or red tortoise cake (representing longevity), bai-tang-gao (huad-koi) or fermented rice cake – for prosperity. The numbers corresponding to the offerings should be odd like three, five, or nine. Worshipers can also offer noodles to Pud Jor as noodles also symbolise long life. After the ritual, the shrine will serve free fried Hokkien noodles to visitors and worshipers can also take the offerings home with them.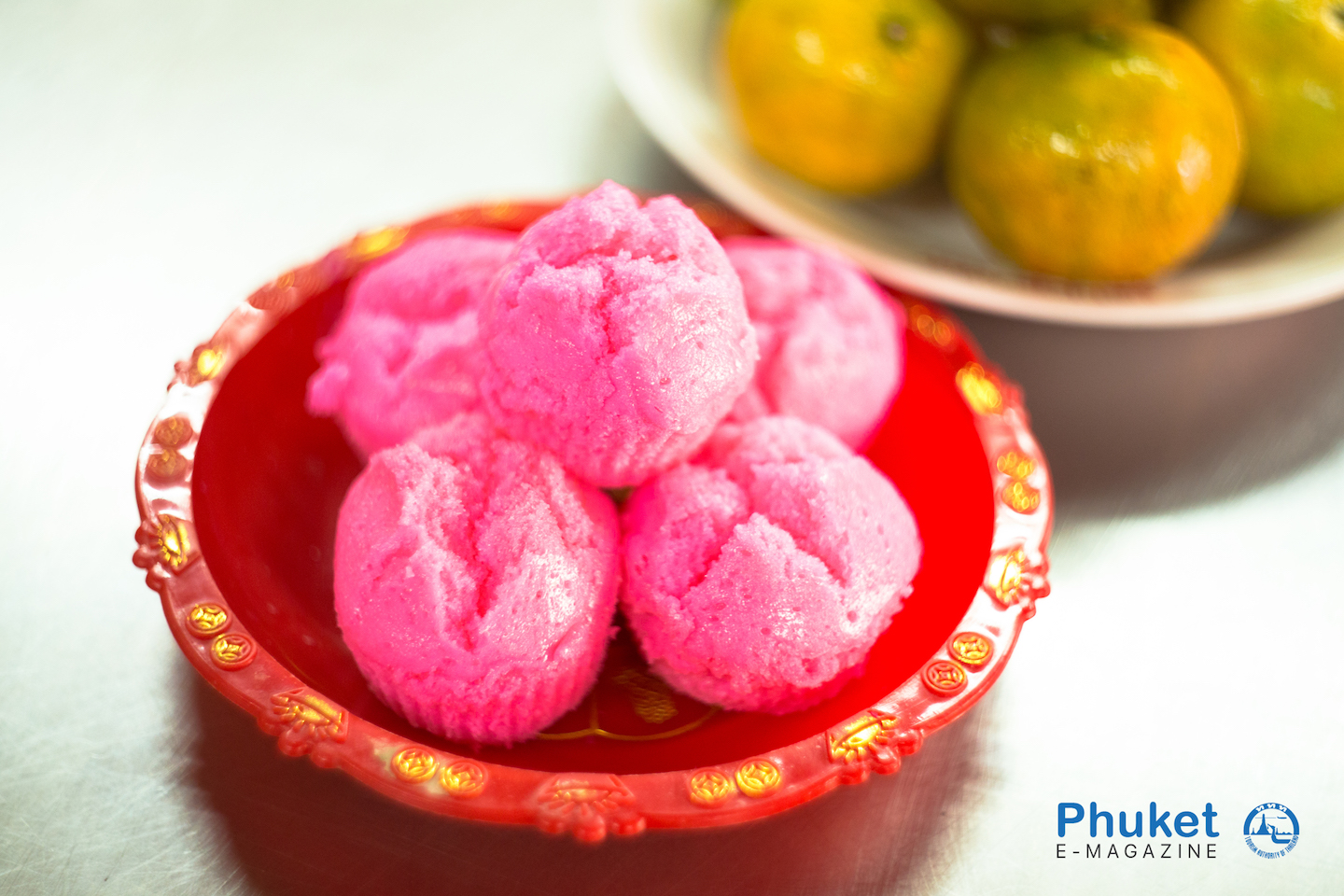 As well as paying respect to Pud Jor and other gods in the shrine, another well-known activity here is that people who were born in an 'unlucky' astrological time of the year pray to Tai-Sui-Ye or the God of the Nine Planets to remove any bad luck from their lives and to protect them from harm. The steps are not complicated and take a short while.
After paying respects to the immortals in the shrine, worshipers burn joss paper to save them for spending in the next life and light red (a lucky colour) firecrackers at the end because the loud noise will dispel harm and evil spirits. Now, your spirit is ready for a new year. We wish this Chinese New Year will be a good year for everyone. "Xin-Zheng-Ru-Yi. Xin-Nian-Kuai-Le!"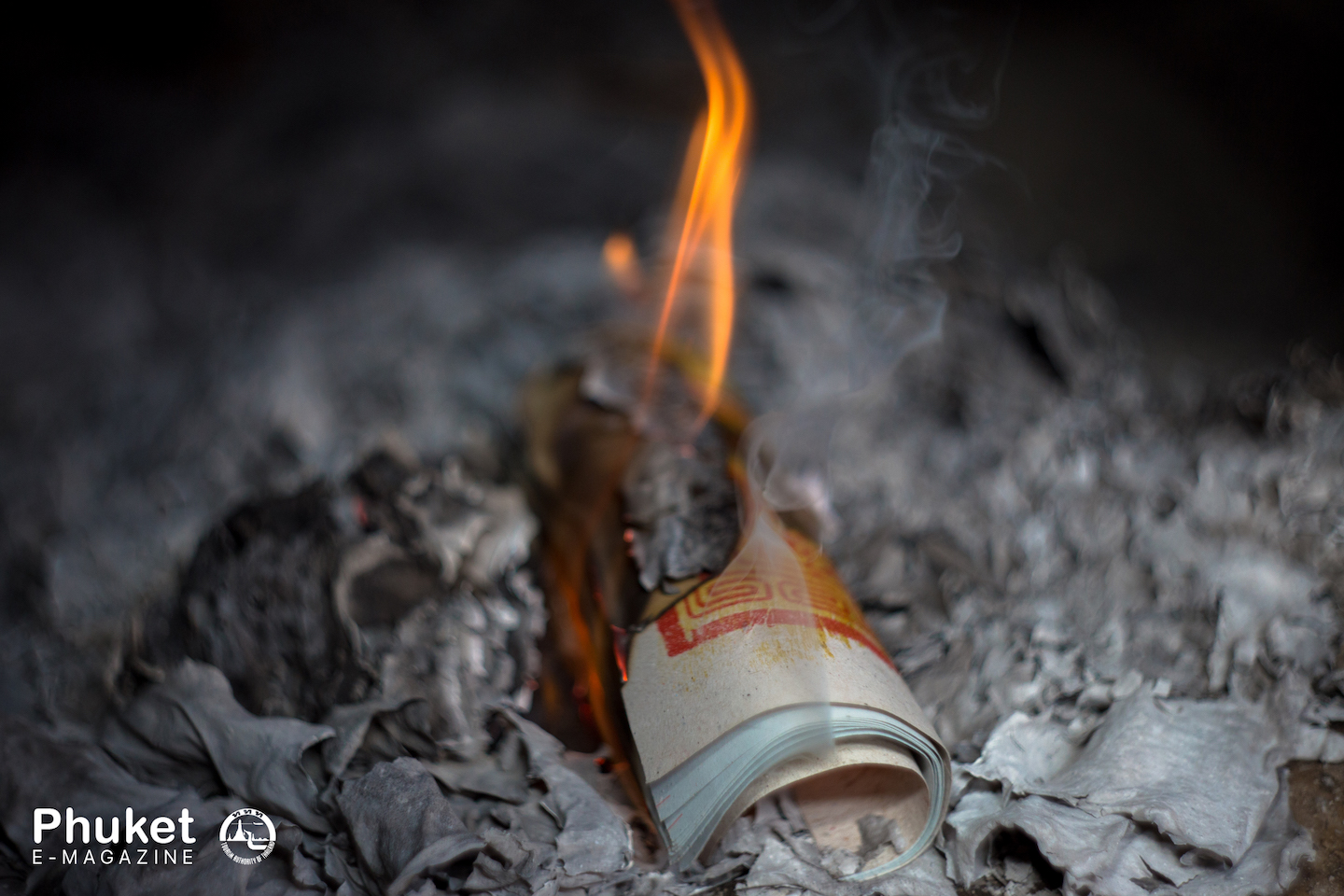 (Pud Jor Shrine, located on Soi Phuthorn, Ranong Rd., Taladnuea, Muang, Phuket)