Chill Out with O-Aew
If you're looking for a local dessert that will help cool you down then O-Aew has got to be the number one choice. Let's chill out with O-Aew. Essentially, O-Aew is Phuket-style shaved ice and it really is effective in combatting the heat. It's basically jelly and is served up with ice and syrup. Nowadays, the choice of toppings is wider than in the past and individual shops are getting more and more creative and inventive.
O-Aew is unique; it's originally made from Chinese herbs with small brown seeds that can assuage thirst and each shop has its own original recipes but broadly speaking the dish should include O-Aew seeds, banana and calcium sulfate. The O-Aew is usually sliced into rectangles and served on top of shaved ice with a colourful syrup topping. Some shops add red beans and black jelly, along with watermelon. When ordering O-Aew, customers usually use a code. For example white-red, white-black and white-red-black. White is O-Aew itself, black means black jelly and red stands for red beans. Nowadays there are many more creative ways in serving up the dish such as O-Aew honey lemon, O-Aew Ovaltine and so on.
In Phuket Town, there's a good variety of O-Aew shops with prices usually starting from 15-80 baht. Here are some of the best O-Aew shops in town.
O-Aew Lok Tien:
This is a food centre located on the Dibuk Road intersection. One of the first such shops established in Phuket, it serves original style O-Aew with red beans or black jelly.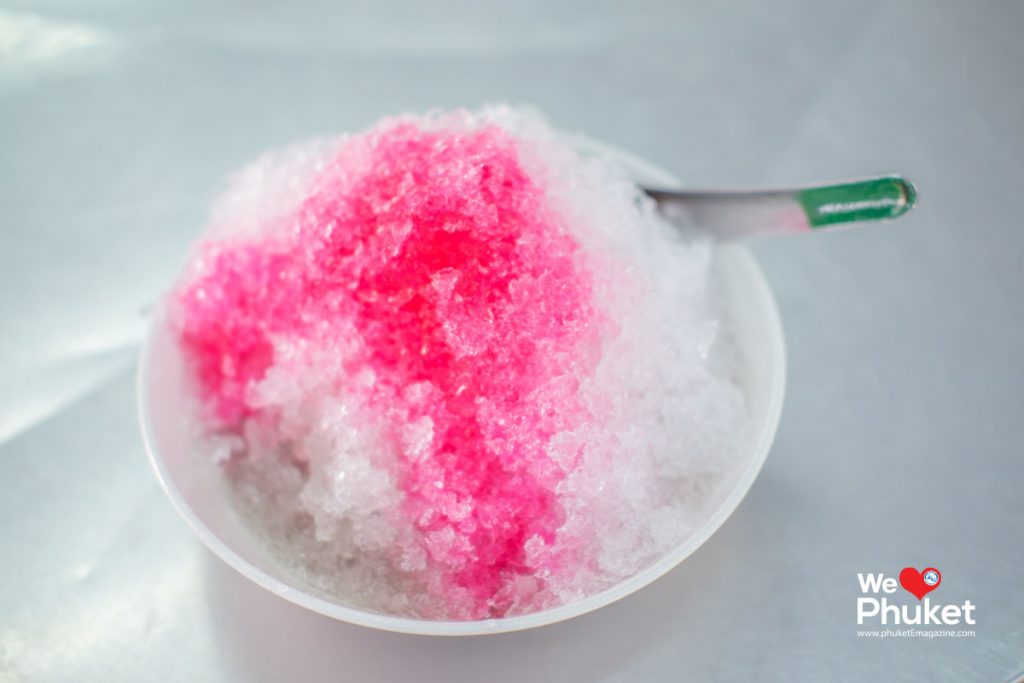 O-Aew Go Rot:
Another well-established shop, it sells original style O-Aew and is distinctive in that its product is chewier with more jelly. The location is by Soi Jeng Ong Shrine opposite Vachira Hospital on Yaowarat Road away from the main tourist attractions so this means it's less crowded.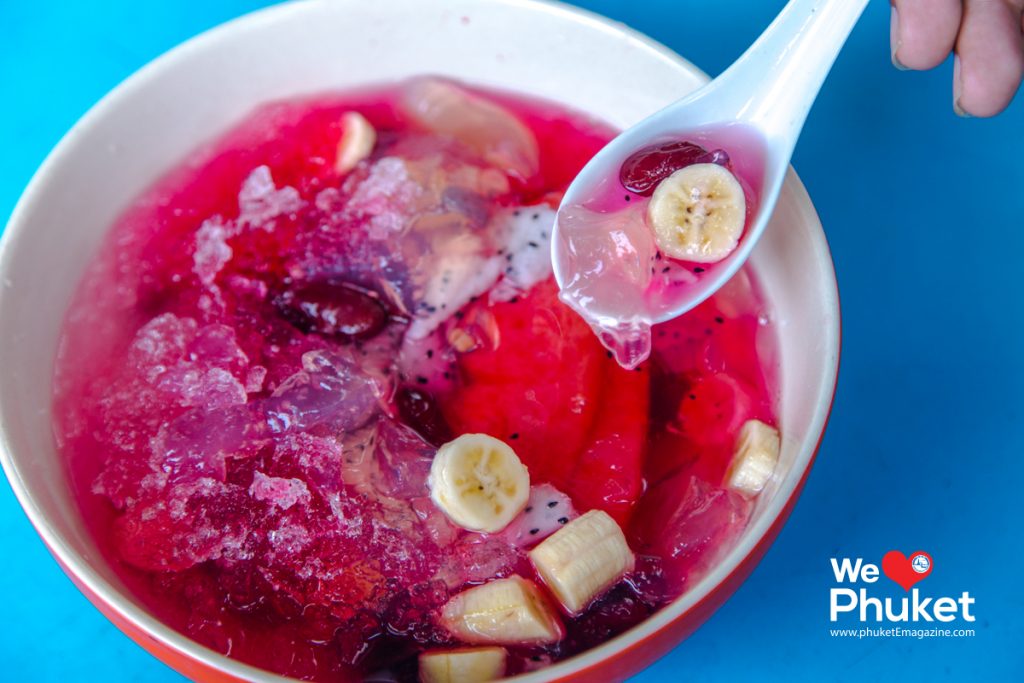 O-Aew Cham Cha:

Or Lor Rong Market also has variety of local dishes and different desserts. Cham Cha serves up soft, jellylike O-Aew with cold watermelon and syrup that's guaranteed to instantly cool you down.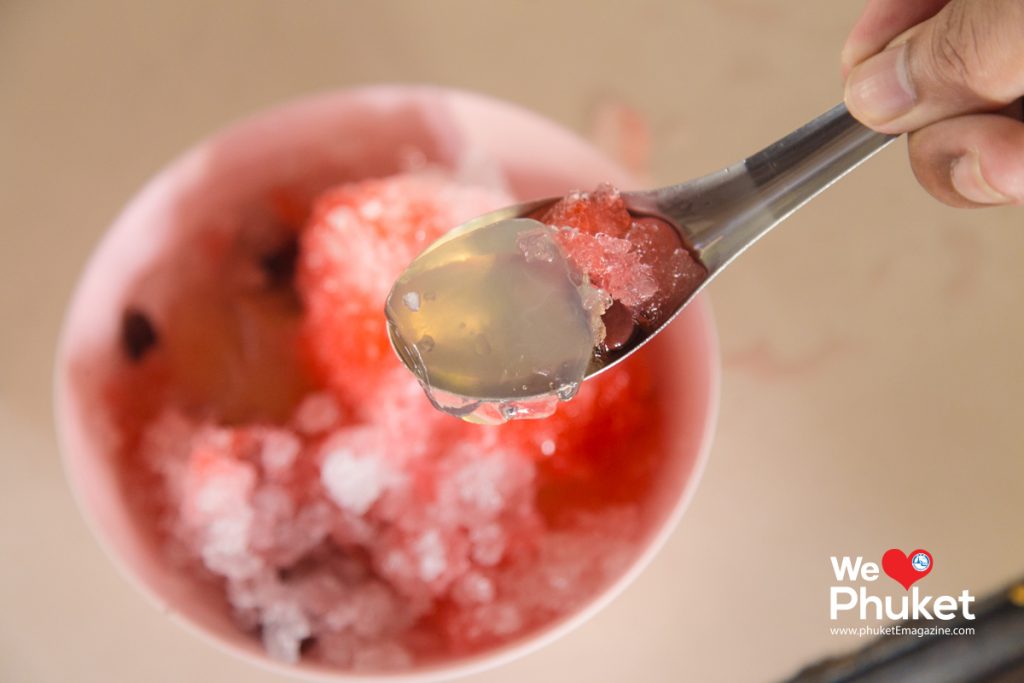 O-Aew Café Inn:
This modern-style shop is located on Krabi Road in Phuket's old town. It was originally a coffee shop and the owner is decidedly creative, bringing the new styles of O-Aew such as honey lemon and lychees, pineapple, coffee and longan toppings. Delicious.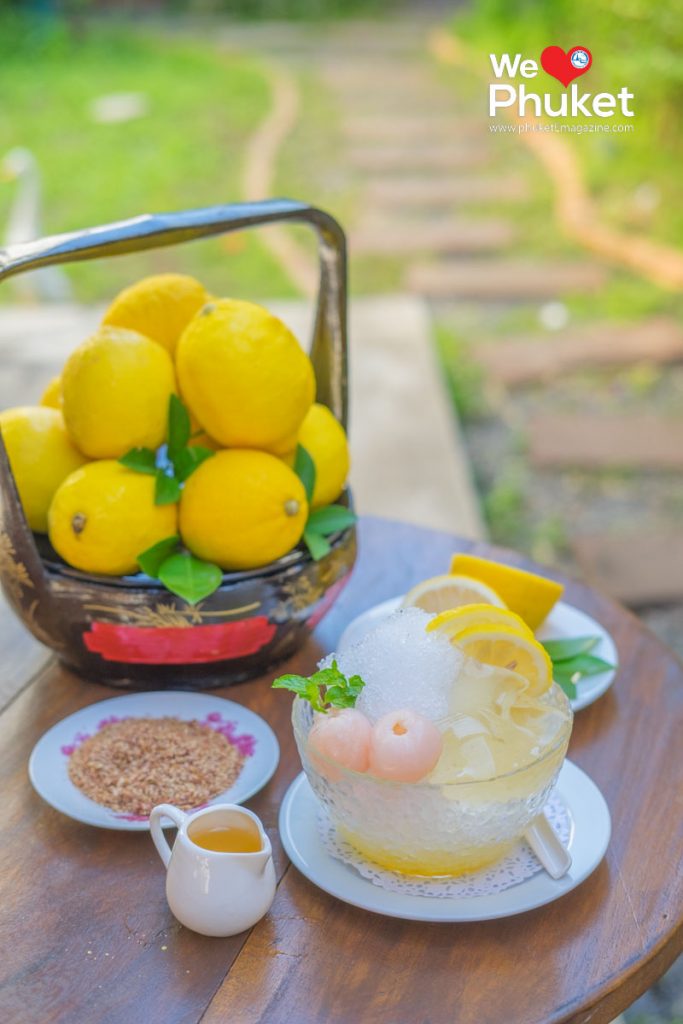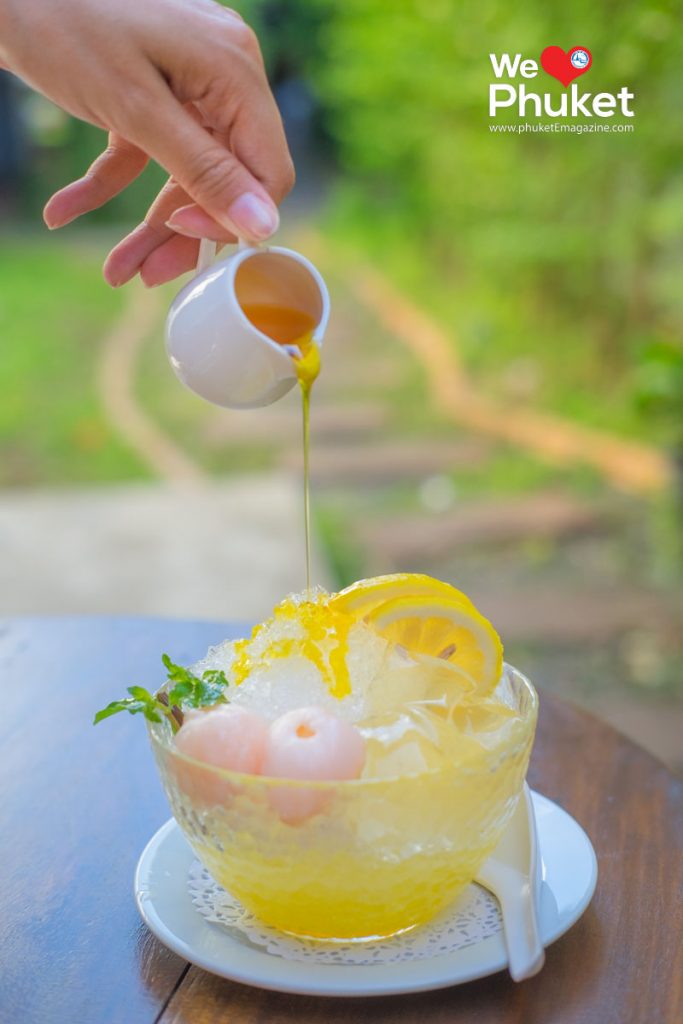 O-Aew on Dibuk Road:
There's no signboard for this shop located on Dibuk Road but you'll find it close to Plookpanya School and its customers are largely schoolchildren. There are many different choices of toppings popular with kids such as red and blue syrups, condensed milk, strawberry and chocolate as well as an Ovaltine powder 'special'. Try the Thai tea version!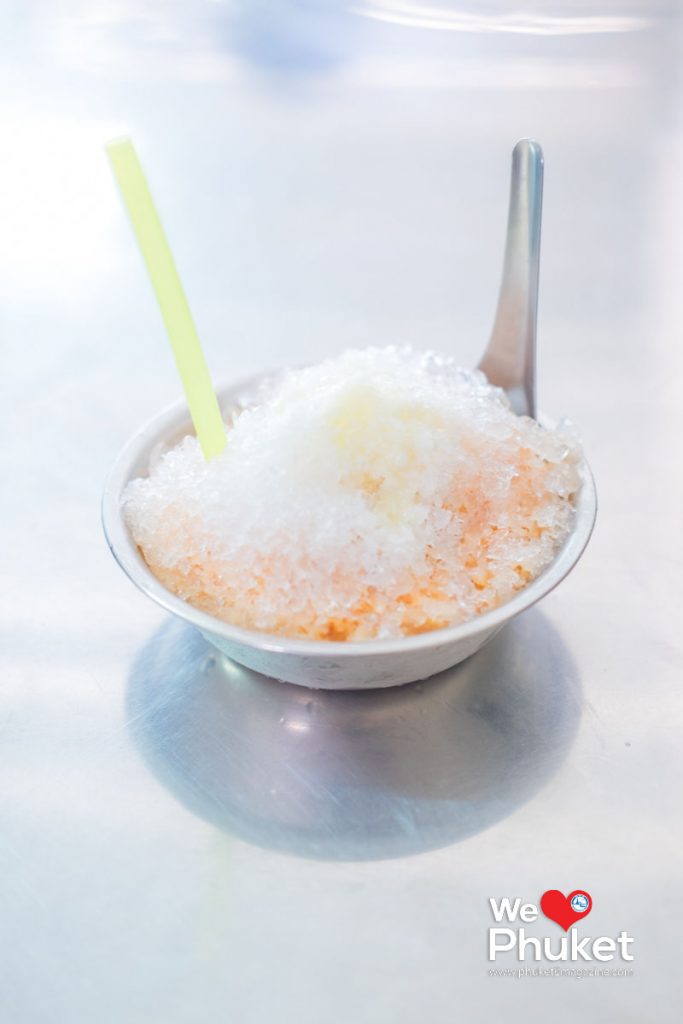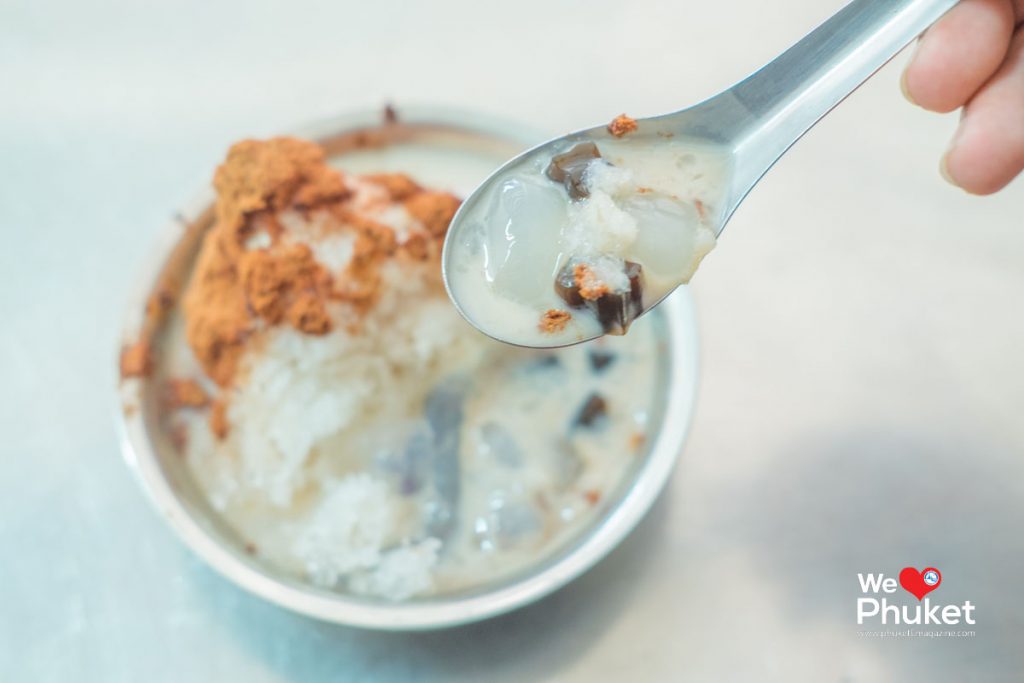 You really should try this typical local dessert as there seems to be a version for everyone. Cool down, chill out and enjoy!