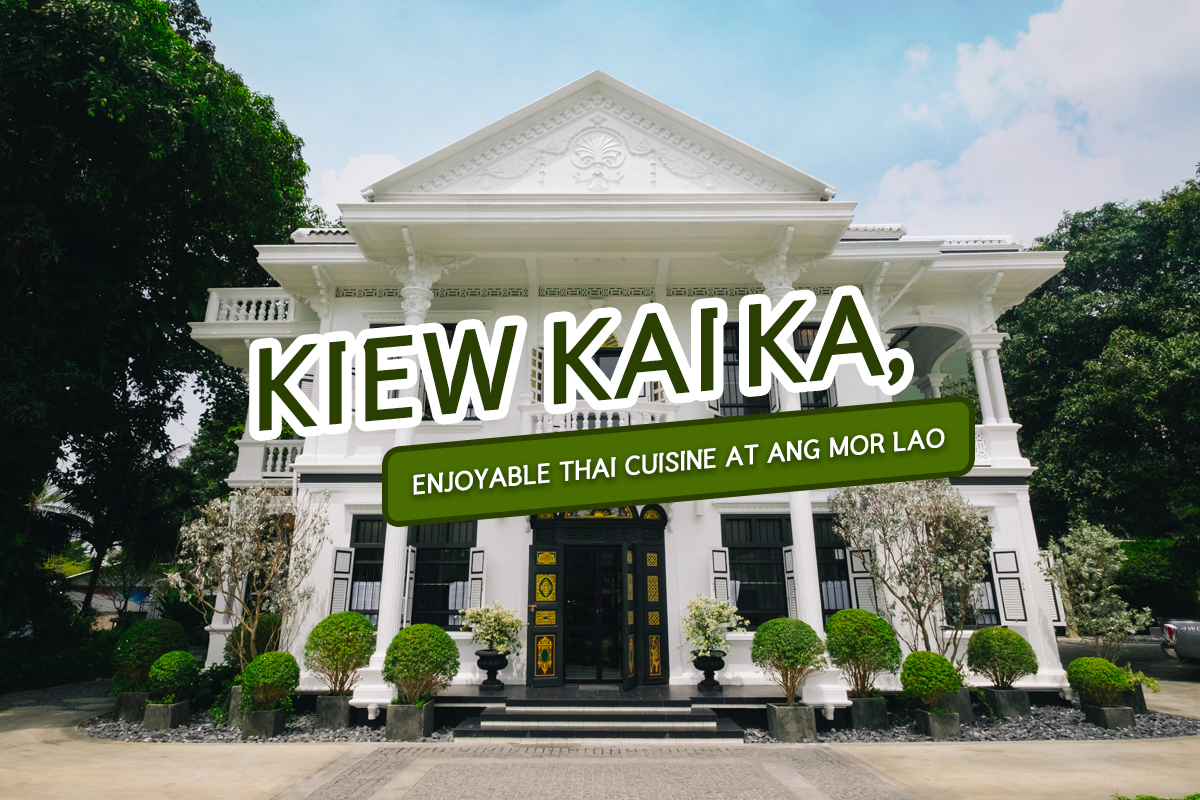 Ang Mor Lao, a venerable downtown Sino-Portuguese mansion, is located at the Phuket District Office's intersection on Yoawarat Road. if you drive through this colourful area you will perhaps notice that this large white building has been renovated and now welcomes diners at its Thai restaurant Kiew Kai Ka.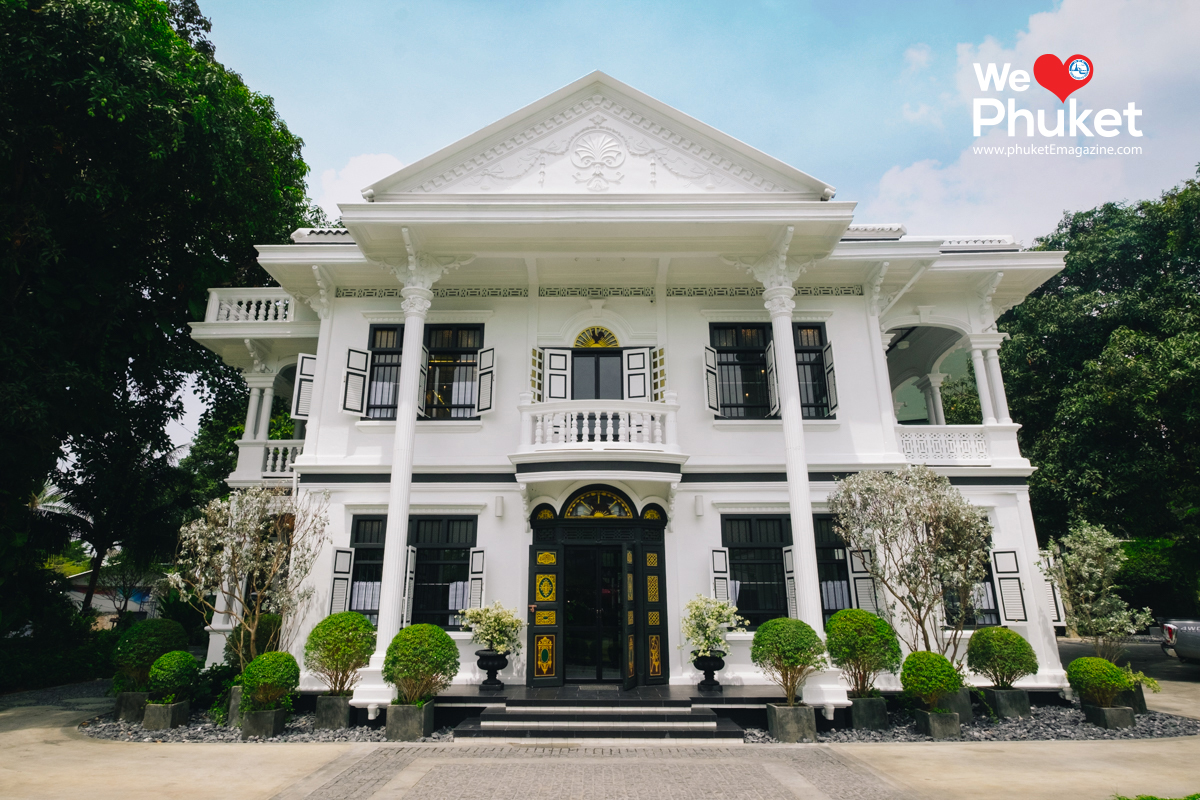 85 years ago, this mansion was owned by a Phuket millionaire who'd made his fortune in tin mining. This building was designed and constructed by architects from Penang and used reinforced concrete. There are two floors. The ground floor has a living room and bedrooms. The second floor has bedrooms with balconies. Above the front door and the windows of the second floor, there are half circled carved wood clerestories along with goat images, and a  picture of chicken which represents the owner's Chinese zodiac sign. In the backyard, there is a connecting walkway to another building which also features a large balcony on its second floor. The house is surrounded by trees and beautifully designed gardens.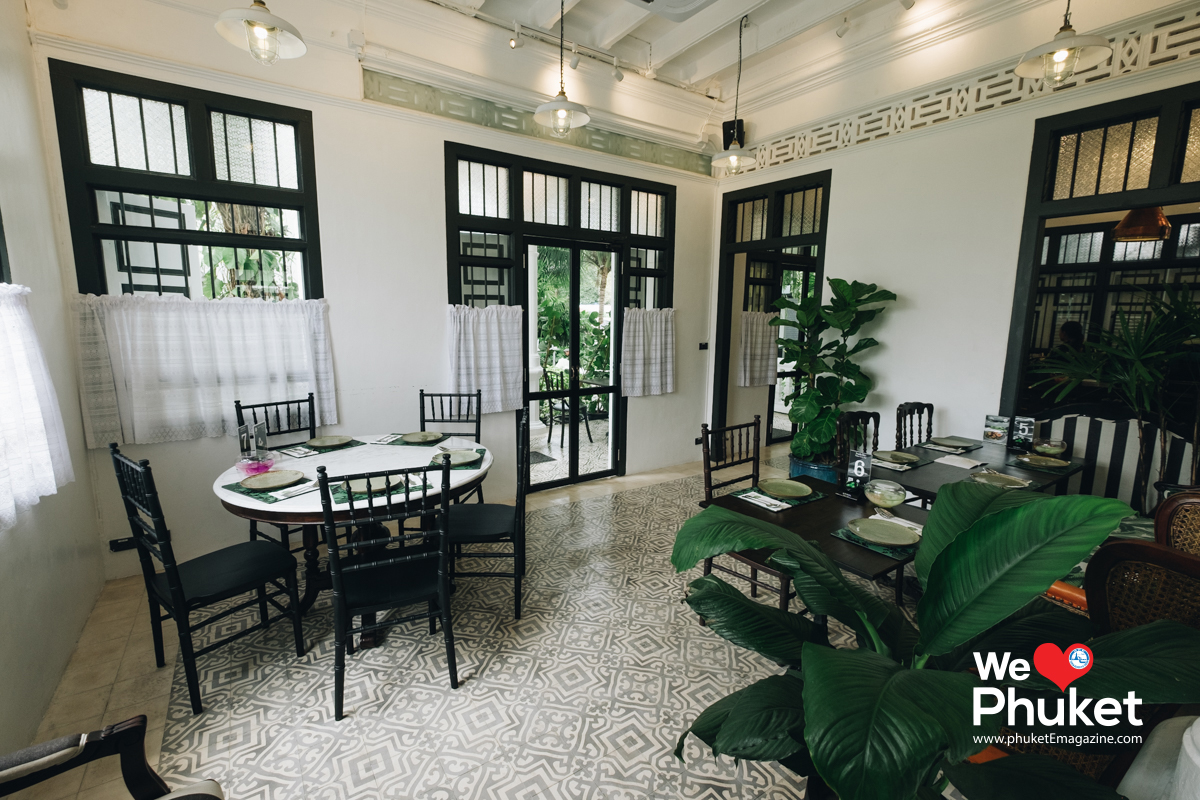 Every single detail in this house, from the elegant statues, the window frames, to the tiles and wooden floors, still retains its same sense of luxury it had almost 100 years ago when it was built. This is one of the reasons why the owners of Kiew Kai Ka decided to open a new branch here and to preserve the architectural and environmental integrity of this house as the owner intended it to be.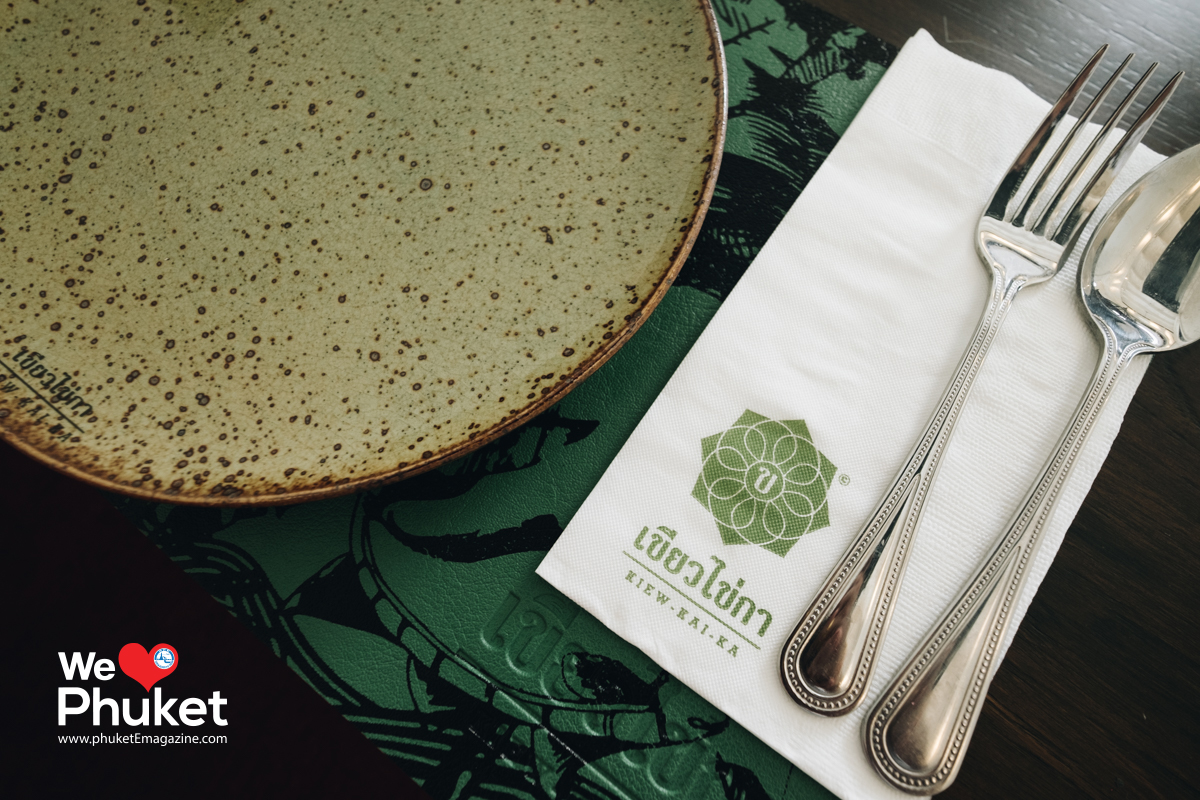 Kiew Kai Ka is very well-known by local gourmets for serving great Thai cuisine especially ancient royal Thai dishes. Kiew Kai Ka presently has several branches consisting of Naknivas (Ladprao), Asok, Chiang Mai, and the new branch; Phuket which has been open since April of this year. The Phuket branch keeps to the main concept of Kiew Kai Ka, which is to serve royal Thai cuisine along with the local cuisine of each branch's area.
Therefore, Kiew Kai ka Phuket branch serves both Thai and famous Phuket local dishes. Impress your friends and family with royal food in this classic luxurious house. Below are recommended dishes at Kiew Kai Ka.
Firstly, Kaeng Ped Yang Kab Ponlamai (Red Curry Roasted Duck served with fruit). This is mixed fruit for adding to the sweet taste of curry and juicy meat. Also, this dish is in the recommended list of the Michelin Guide
 Secondly, Kaeng Ran Juan (Pork/Beef soup with Shrimp Paste). A royal Thai dish. Because of its delicious aromas it's also named Ran Juan.
Thirdly, Pla Chon Na Jam Sin. (Fried Snake-Head Fish served with Spicy Stir-Fried Eggplant and Seafood Sauce).
Fourthly, Khai Palo Boran (Streaky Pork and Sweet Egg Soup), this plate may look a bit simple, but you'll enjoy its unique aroma and taste.
Fifthly, Nam Prik Khai Poo (Crab Relish Served with Crispy Gourami Fish and Vegetables). If you love tomalley crab with a mild spicy taste, this plate is for you.
Sixthly, Moo Tod Ma Khewn (Fried pork with northern chili) is spicy fried pork recipe from Northern part of Thailand.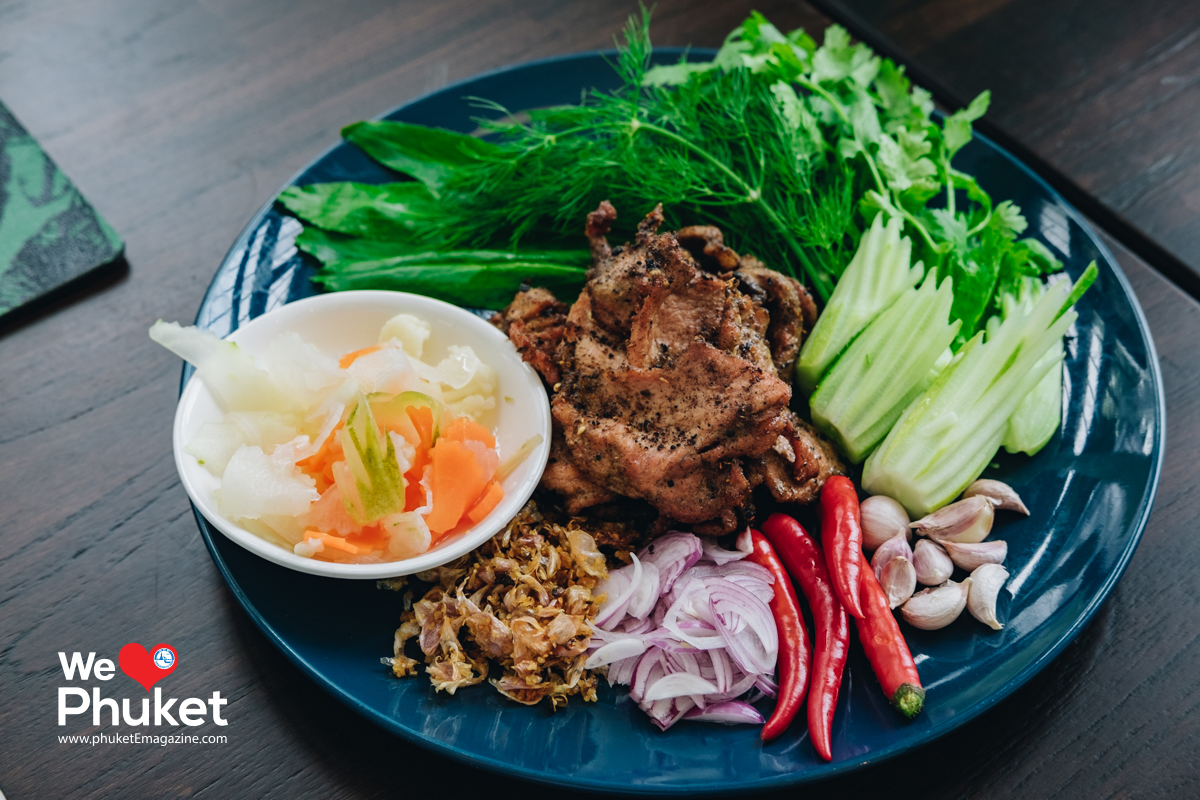 As for its local menu, Kiew Kai Ka has collected famous recipes in Phuket such as Moo Hong (Pork Stew with Herbs), Khai Jiew Poo (Thai Omelet with Crab), Nam Chon Yham Jon (Spicy Shrimp Relish serve with Boiled Eggs and Fermented Noodles), and Kaeng Poo Bai Cha Plu (Herbed Crab Curry with Wild Betel Leaves).
Try the appetizers, Pla Hang Tang Mo(Fried fish with Watermelon) and Mha Haw (Fresh Pineapple served with Sweet Pork and Peanuts).
Time for dessert! We must say that Som Chun (Tropical fruit in scented syrup) is one of Thailand's most well-known desserts as it was mentioned in the famous Thai poem written by His Majesty King Rama II named 'Verse of Food and Dessert'. Som Chun is a combination of lychee, mango, ginger and fried garlic in syrup. It sounds good, doesn't it?
Last but not least, Nam Mamuang Nam Dok Mai (Fresh mango smoothie), the famous Thai drink that refreshes your body.
There's plenty of space in which to relax and dine on both floors and the restaurant is planning to set up an area for events and private dining.
Kiew Kai Ka, Phuket branch. Open daily 11.00 – 22.00 hrs. For reservations please call: 076-609266