The loveable character of dolphins makes people fall in love with them. At Dolphin Bay Phuket, the only dolphinarium in Phuket, you can get the chance to meet dolphin and seals.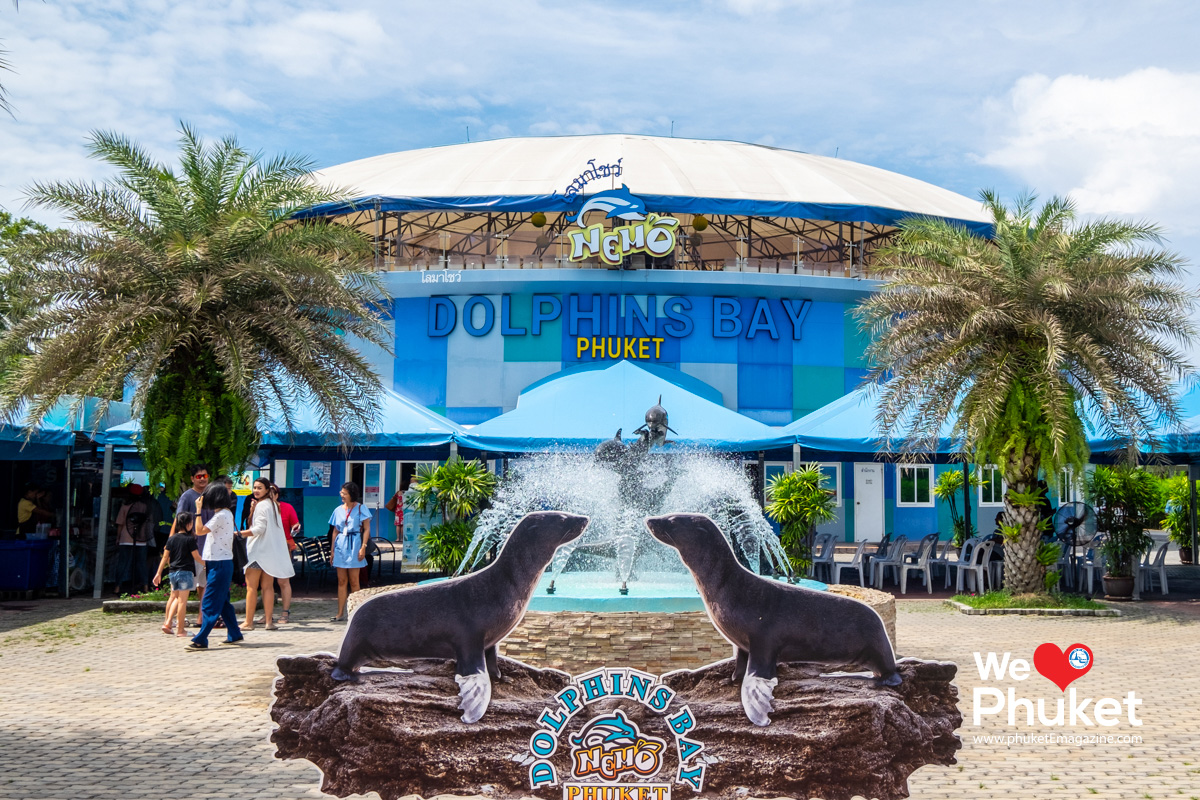 Some people may wonder where these dolphins come from. In fact they were born in captivity and hail from the Ukraine. They've never experienced life in the wild. These dolphins were raised by their trainers and therefore have a close relationship with them.
The five dolphins Ami, Alice, Maya, Casper and Grand and the two resident seals have been brought up by their trainers – people who understand their natures very well. The show opens with a cute show by the two seals Ponchik and Masha. You can tell just how close their relationship is merely by looking at them perform together. Not only do they know how to 'Wai' Thai style but they also love to meet and greet their fan club face to face, touching and hugging as well. The audience is requested to stay seated throughout the show as the seals may get disturbed at the sight of many people standing up.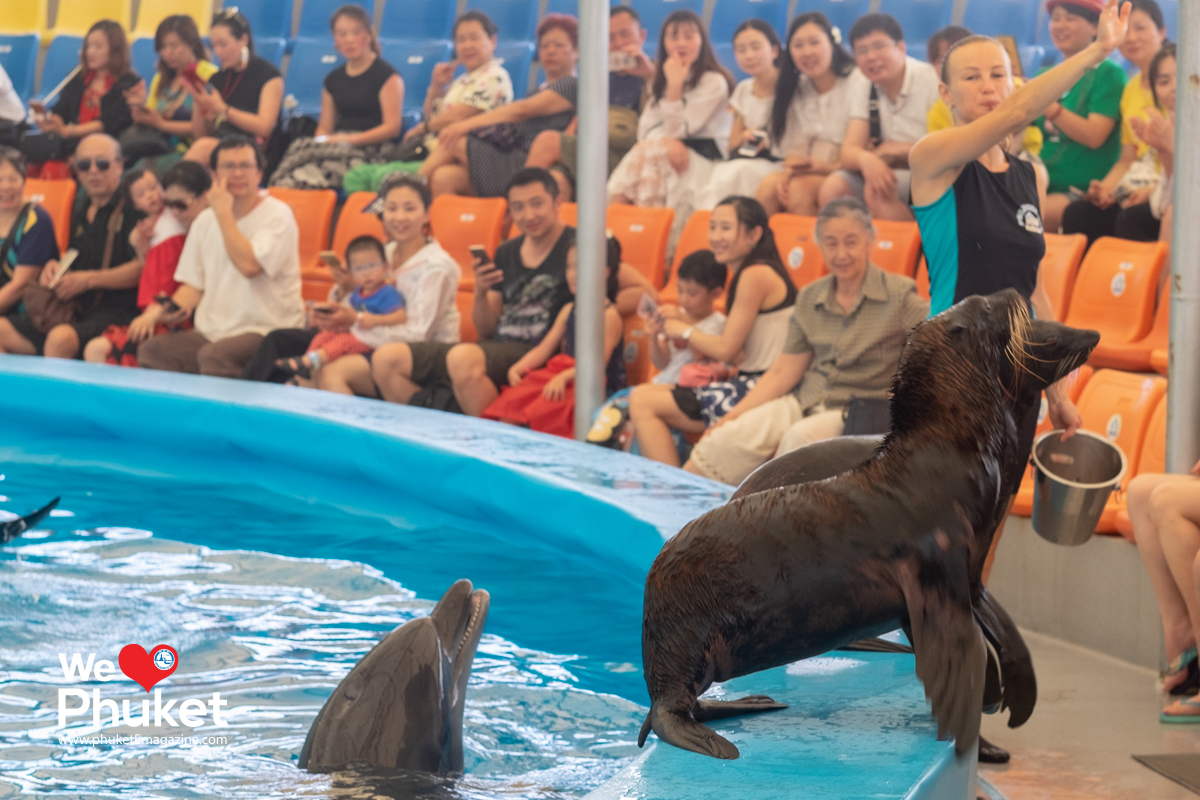 Next is the dolphin show, the highlight that we were waiting for, opening with the amazing dolphins jumping high in the air and coming down with a mighty splash, soaking the front row of the audience. Don't worry, waterproof gear is provided! Ringing a bell, flipping over, balancing balls, jumping over a bar and sailing through a hula hoop are all parts of the spectacular performance. Beside that they also love to dance to rock n' roll and even do a waltz. The total performance lasts about 45 minutes. There are also other options such as swimming with the dolphins and posing for photos with them as well.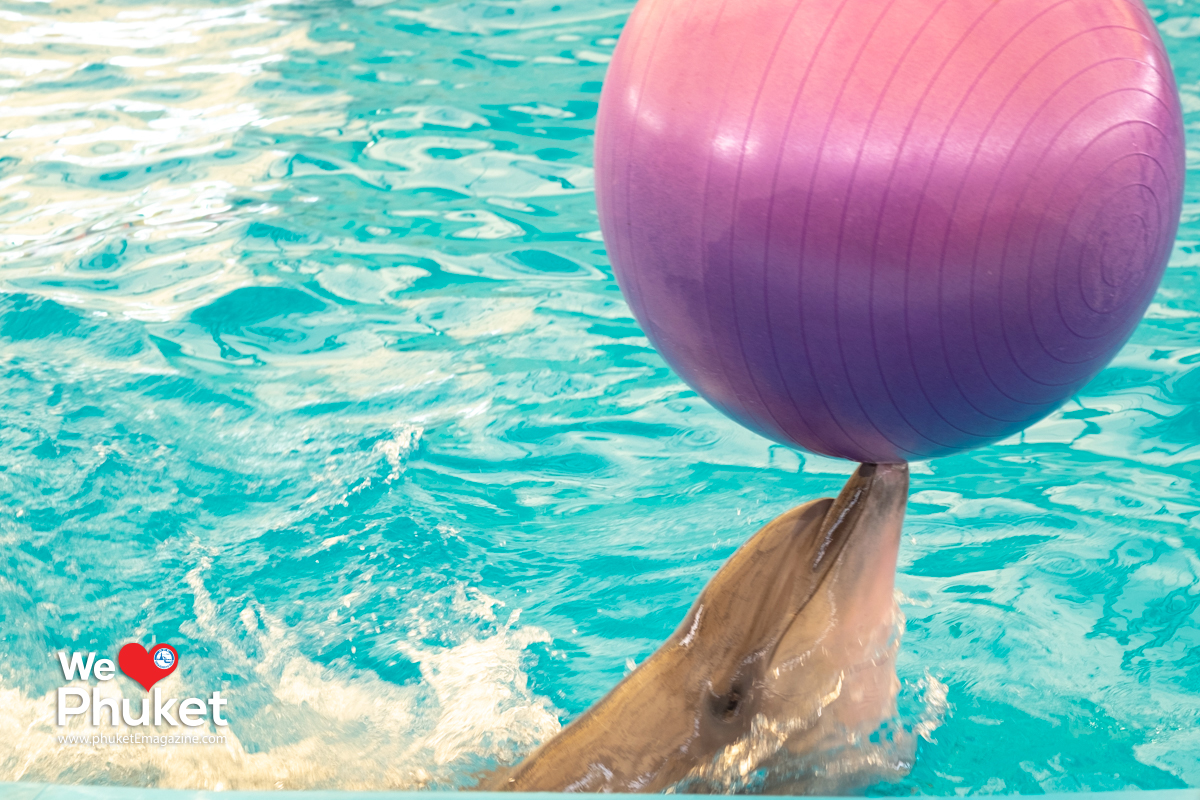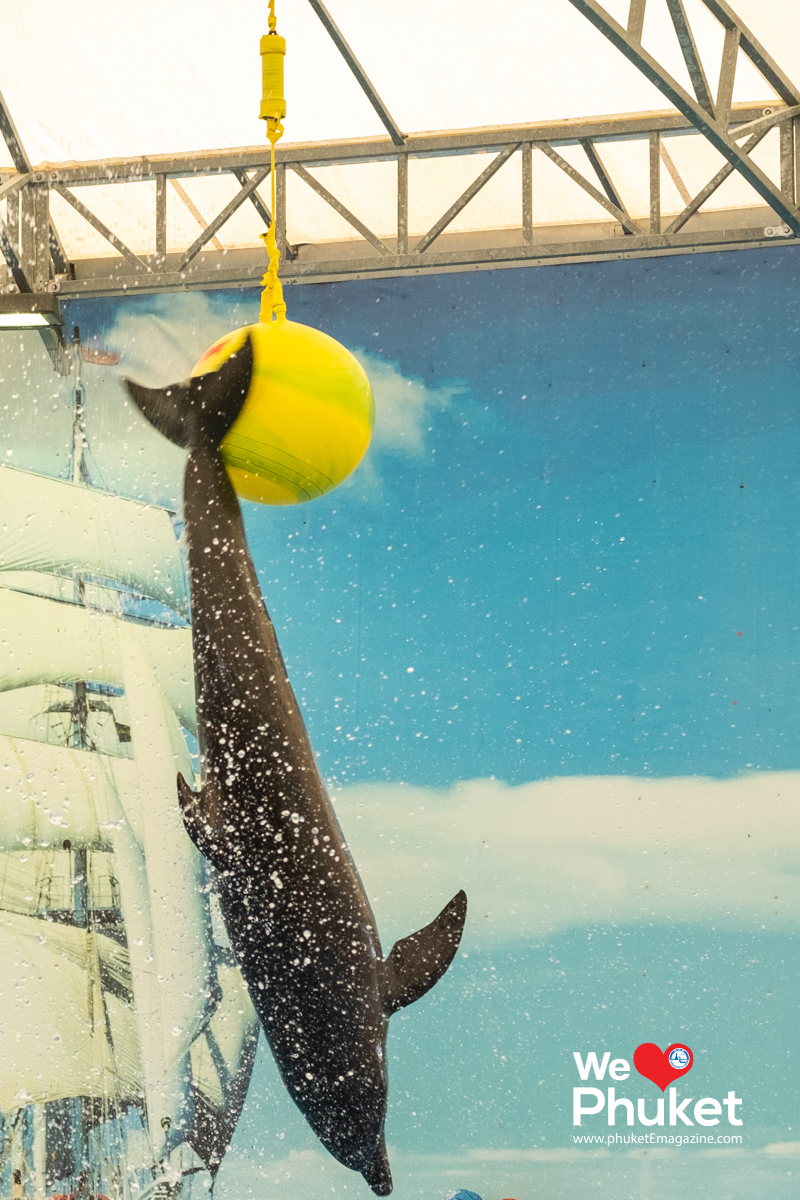 Dolphin Bay Phuket is open every day except Mondays. The performance takes place three times a day at 11:00, 14:00 and 17:00. You're recommended to arrive at least 15 minutes before show time. There's plenty of parking space and a handy souvenir shop. Dolphin Bay Phuket is suitable for all ages.
http://dolphinsbay-phuket.com/
Tel: (66) 076 37 43 00