Phuket Marathon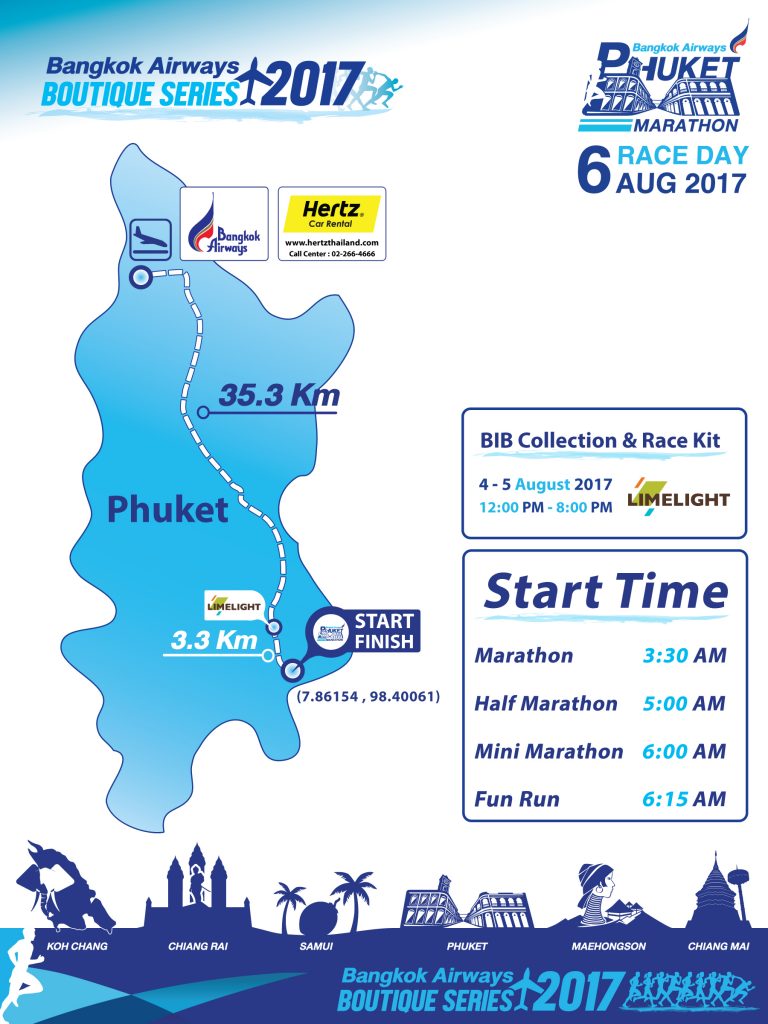 The island that is considered to be the pearl of Andaman. Apart from the famous beaches mentioned around the world, there is Chino Portuguese buildings, the ancient architecture telling us the stories on the combination of China and Portuguese culture that is now the tourist attraction that has café, gallery, hotels that their old and new style perfectly matched.
This is the first Marathon of Phuket
And is the first time that runners get to run with the road closed around the Portuguese buildings. It is considered to be the highlight that everyone must see it once.
The start point is at Hin Bridge, a wide field by the beach one of the landmark of Phuket that Phuket-based usually does activities here. The specialness of the marathon is that you will get to run to Cape Panwa and see the sunrise.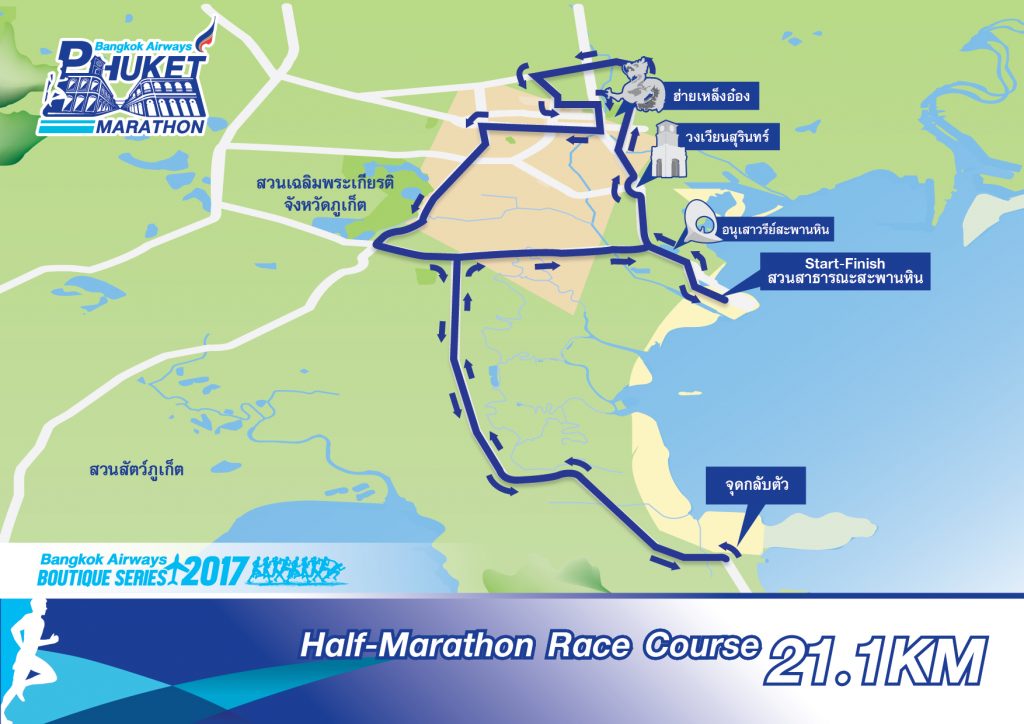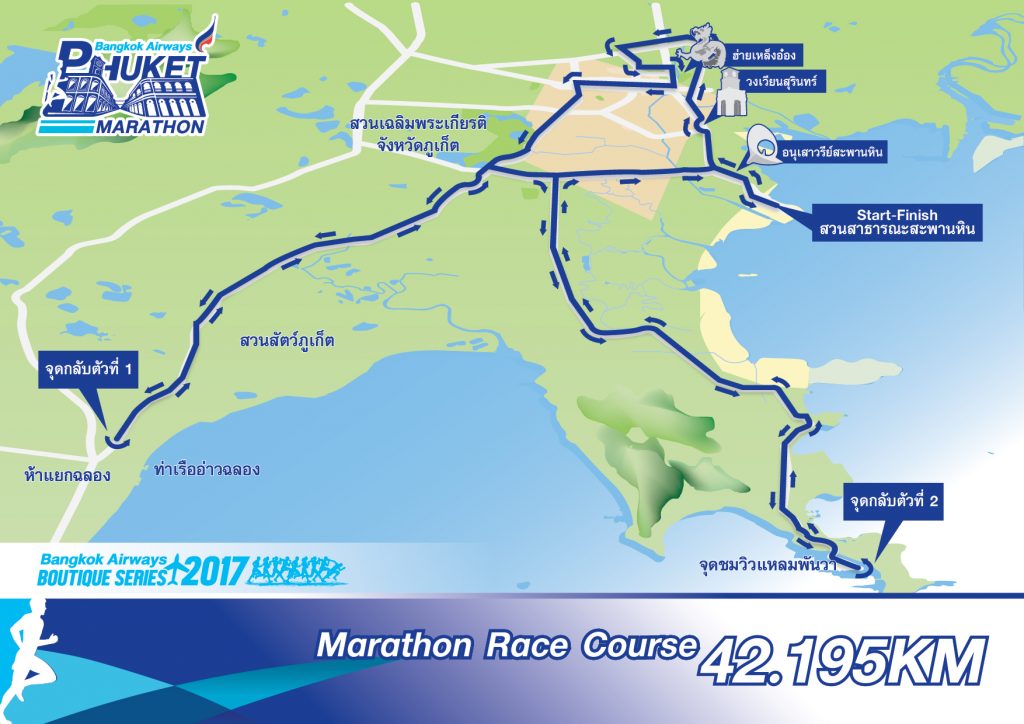 Apart from running to build the new statistic, this route is designed for participants to travel and get to see different things apart from the beach in Phuket. Because running gives us different perspective and experiences. Cheer others at the finish point and travel around!"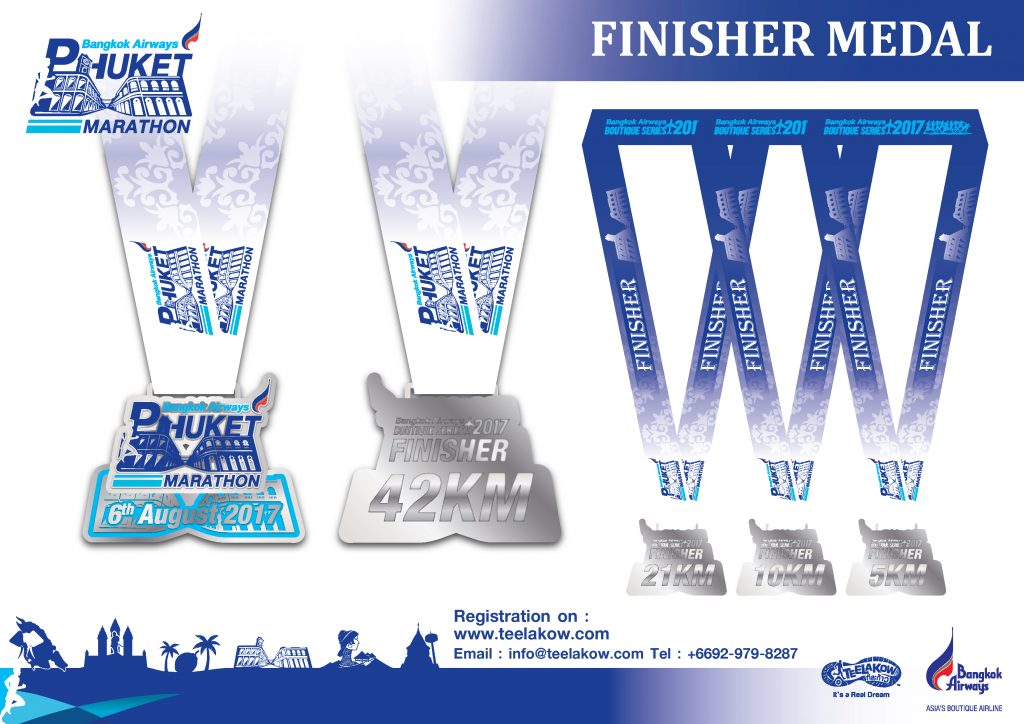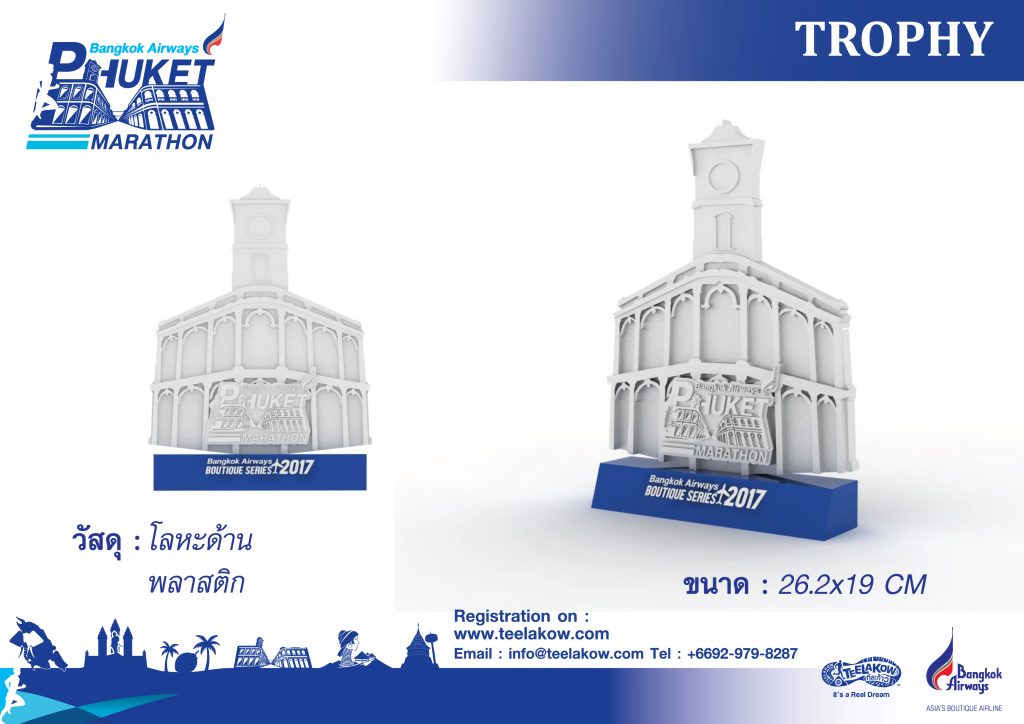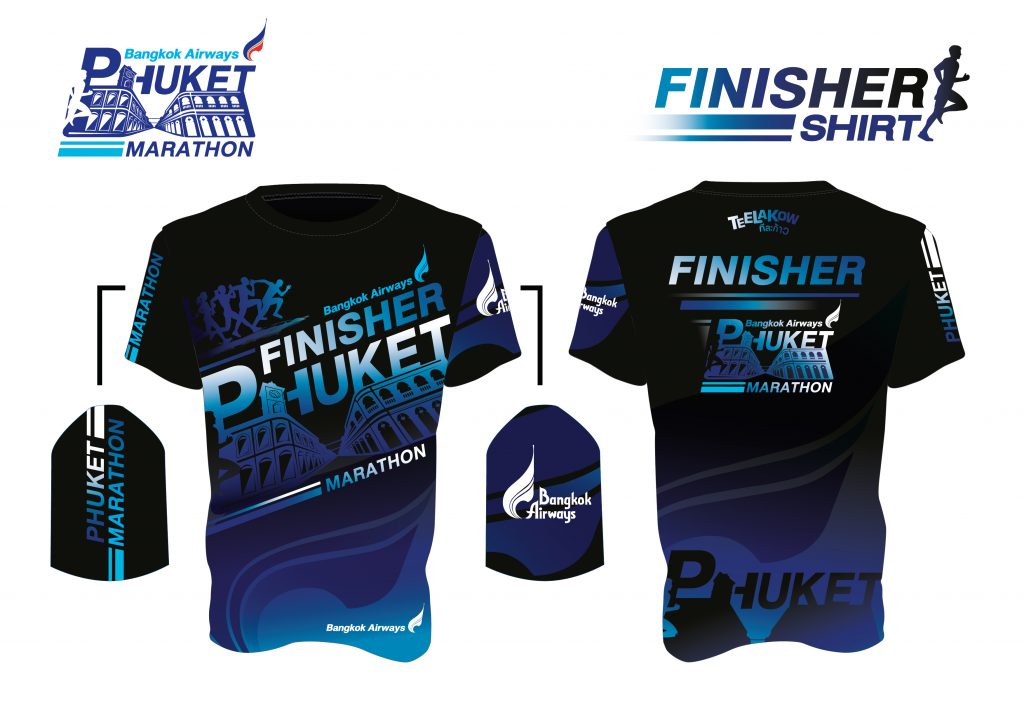 Phuket Marathon BIB pickup : Limelight Avenue Phuket Ground floor plaza
4-5 August 2017   12.00 p.m. – 8.00 p.m. Ang bring your ID card.
Call for more info at 092-9798287