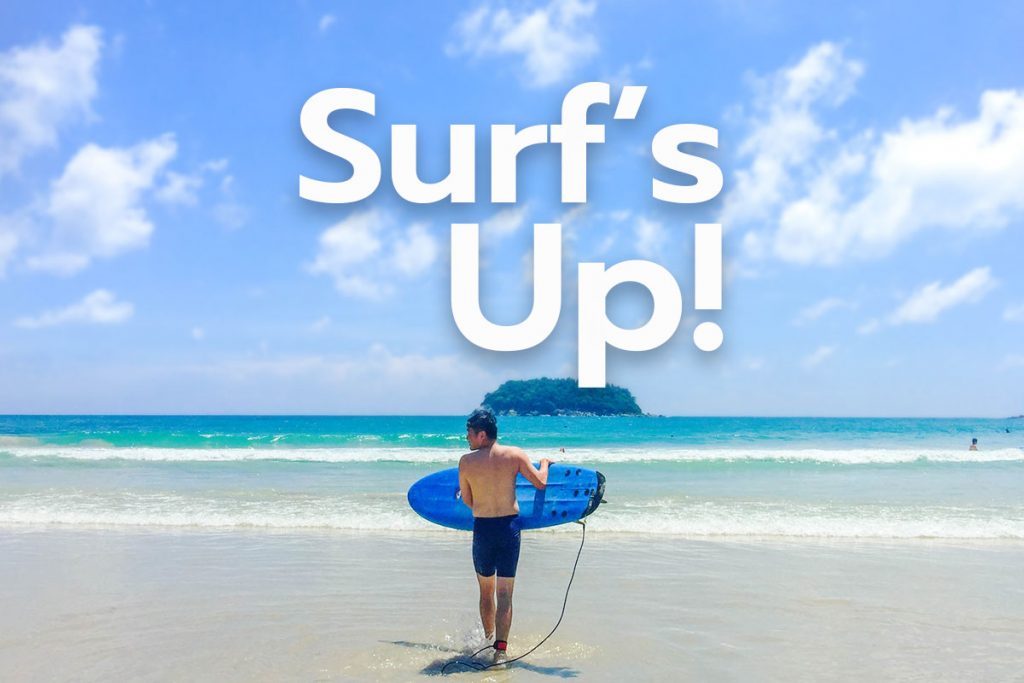 Pale skinny bodies are out; healthy tanned bodies are in. Internet icons such as Alita Pear or Happy Nancy love to have cool outdoor lifestyles, enjoying Pilates, rock climbing and scuba diving. But there's one more healthy sport that you may fall in love with: Surfing.
Surfing in Phuket? Really?
It may come as a surprise to learn that people have been surfing in Phuket for well over 20 years now. It all started when some visitors brought their surfboards to Patong and Kata. When they went back home they sometimes left their surfboards behind so some curious locals tried out the sport for themselves. One of these folks is at present president of Surf community in Phuket. We're talking about K. Joob Charin Aiyarak, who has a deep passion for surfing; years ago he started a small surf club with only a few people. Later the group grew bigger and eventually become an established community that nowadays is supported by the ISA (International Surf Association).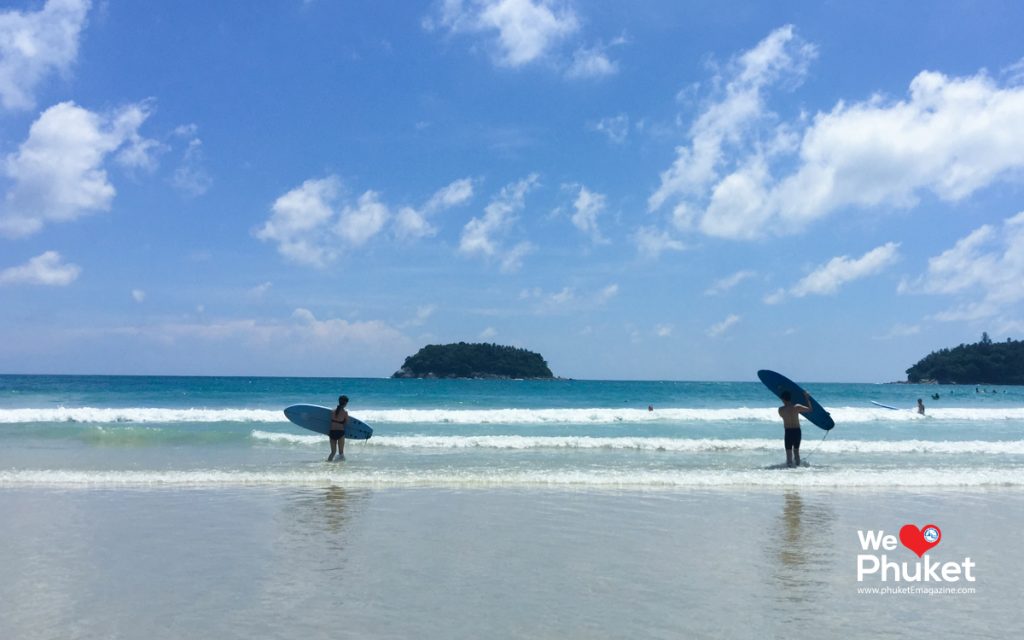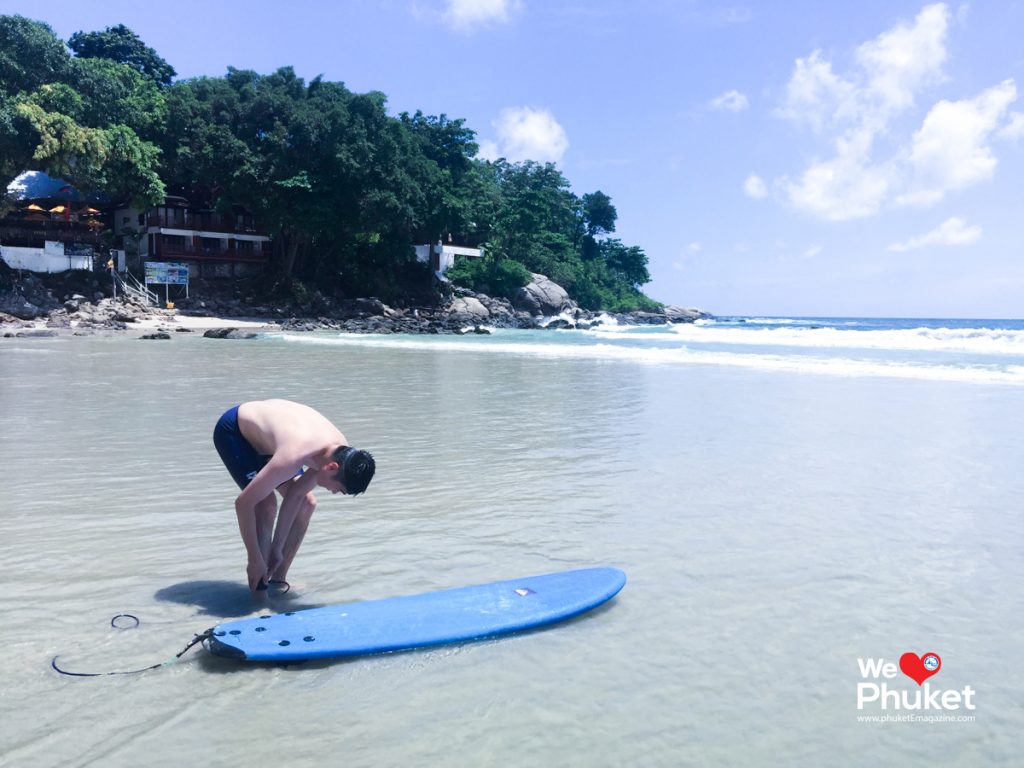 The Growth of Surfing in Phuket
Nowadays, Phuket hosts international surfing competitions which can only mean one thing; Phuket has become a respected destination for surfers around the world. Ever since Phuket received official support by the ISA, the island has become more accepted by professional surfers. The first Phuket surf competition was held in 1998 and is now a yearly event.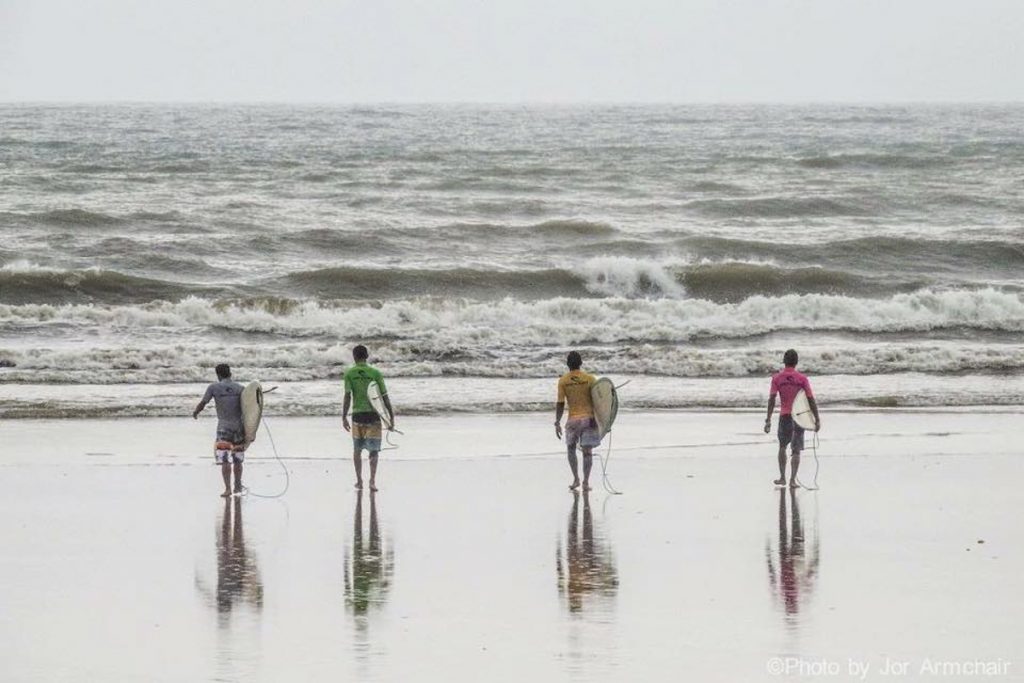 How to Start?
It all starts from within; if your heart tells you that you want to do it, just do it! Of course the most important thing is to first learn to swim!
Where to start?
Phuket is an ideal destination to learn surfing because the waves are not too high and the water is quite warm. You can surf quite a few months of the year between May and November depending on the monsoon-generated waves and of course the island's west coast is the place to head for.
Kata – very good for beginners with about a 1km beachfront. The waves are not too high. There's also a year-round simulated surf centre just a few metres inland.
Patong – also good for beginners and 3.5km long. The waves are better to the north of the beach. There is a big surf school called Andaman Sea Surf Patong, but fewer surf shops compared to Kata. Patong also has a simulated surf centre.
Kamala and Surin Beaches – both beaches approx. 2km beach long and only recommended for intermediate and advanced surfers as the waves can be rough. Surin is not for weak swimmers because of its sharp drop off mere metres from the beach.
Kalim – Just north of Patong Beach but only recommended for professionals as there are many rocks that you'll have to study beforehand. It's an exciting ride once you get to know it.
Nai Harn – for many, the best surfing beach on the island, but only at the south end.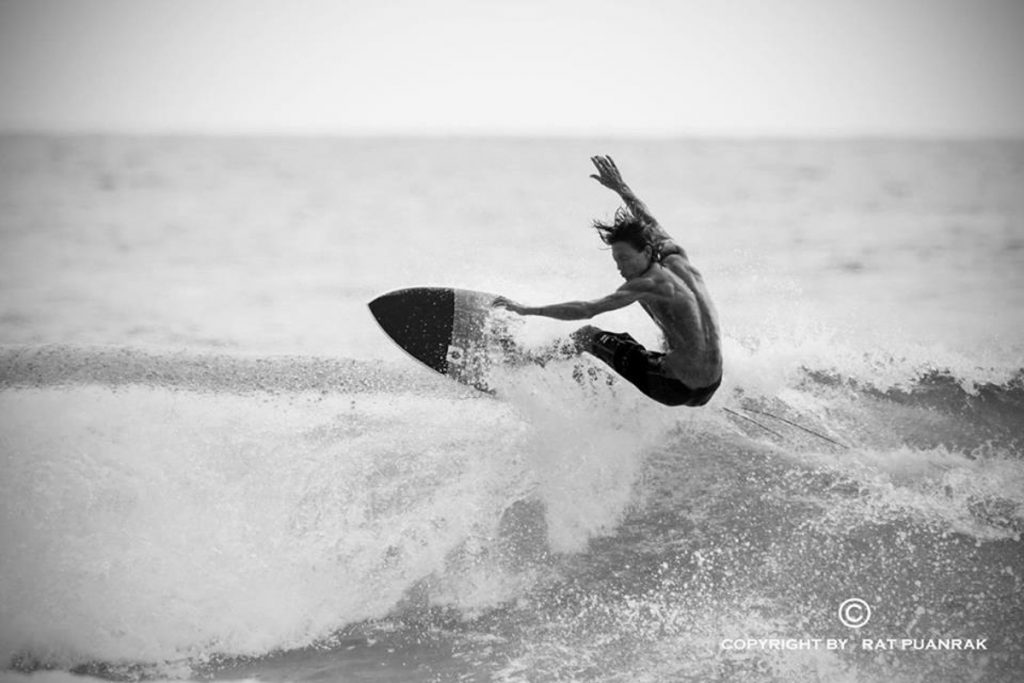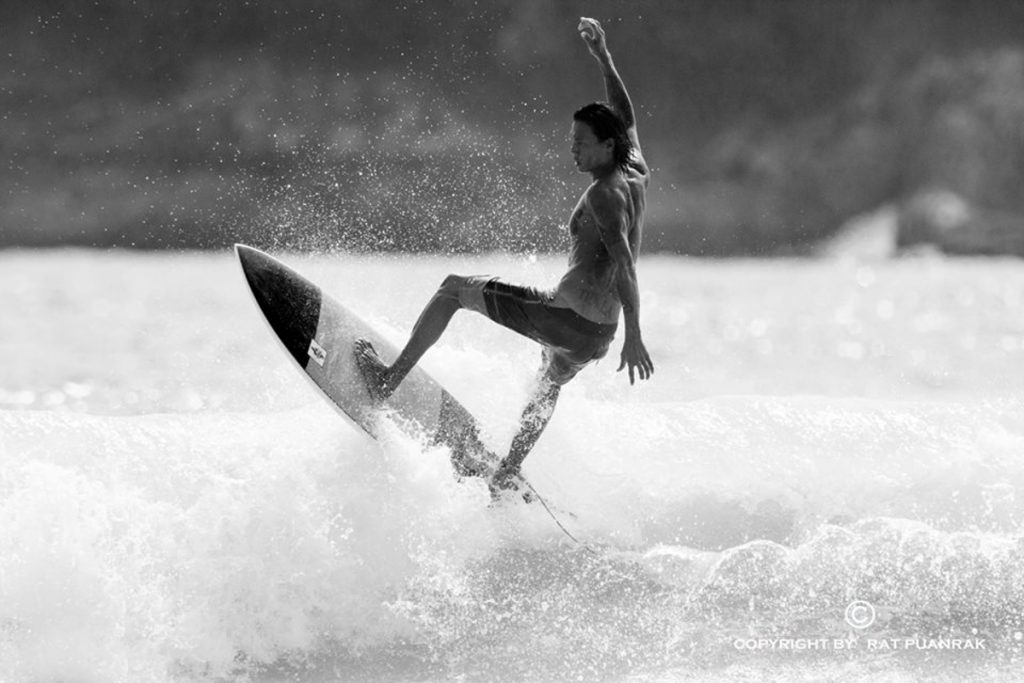 Equipment & Tools
Surfboard – beginners should start with longboard of 9ft or more. This type of board is slower moving and easier to maintain your balance on. Next up is the Fun board, about 7-8ft long which is a bit more difficult than a longboard. The last one – the shortboard – is for professionals as it has less surface and rides the waves much faster.
Leash – the link that connects your ankle to the board. It helps keep the board close to you if you fall or get hit by rogue waves.
Wax – to apply on the surface of the board to keep the surfer from slipping off the board.
Swimwear – most people might think that you can wear anything that you feel comfortable in, but in fact you need to choose some good swimwear or rash guards that can protect you from the sun's UV rays or jellyfishes. The rash guard prevents your tummy from getting hurt as a result of constant friction with the board.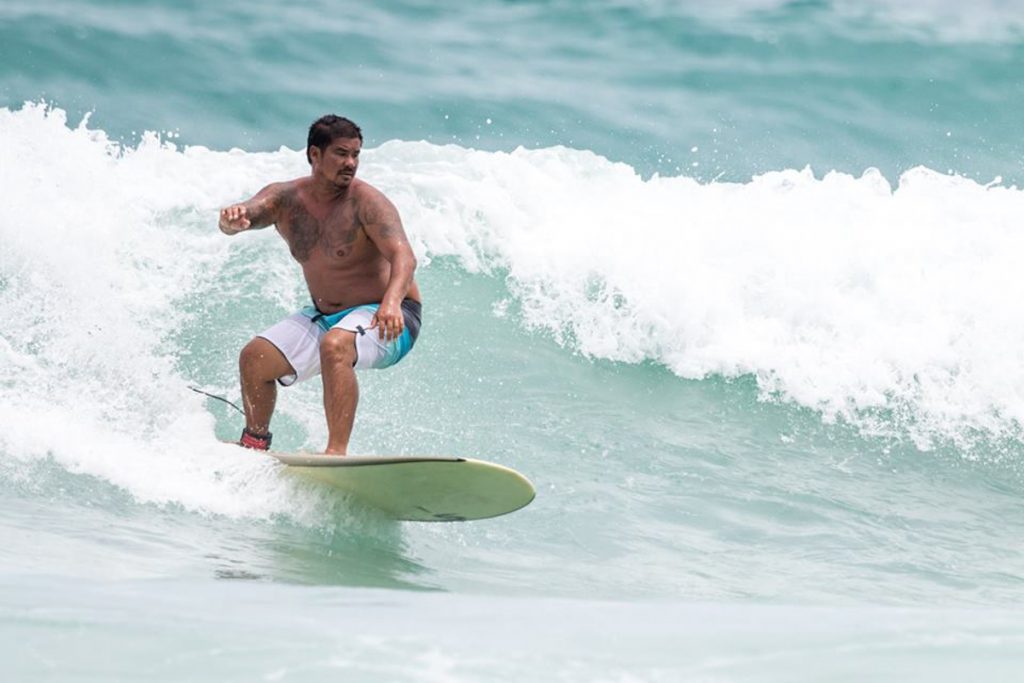 Rules
The first and most simple rule is to not think too much as surfing is unlike any other extreme sports such as motocross, skiing or snowboarding because with these sports it's important to study and know the terrain beforehand. With surfing, the waves and currents can be unpredictable and change from day to day. Only rocks are permanent.
The sea in Phuket is not too dangerous; you just need to keep your eyes open, take note of any warning flags and listen to other surfers' advice. Enjoy your surfing in Phuket!
Thank you K.Joob – Charin Aiyarak for all information about surf. Interesting to surf, please contact K.Joob as below detail.
Facebook: https://www.facebook.com/surfingthailand/
Tel : 099-469-7896
Thank you picture from : https://www.facebook.com/Kata-Krew-Phuket-129311270901015/