It takes only 15 minutes from Bang Rong Pier to sunny Koh Phae – an island off Phuket's east coast. Before entering the rainy season let's take a trip over there with some friends.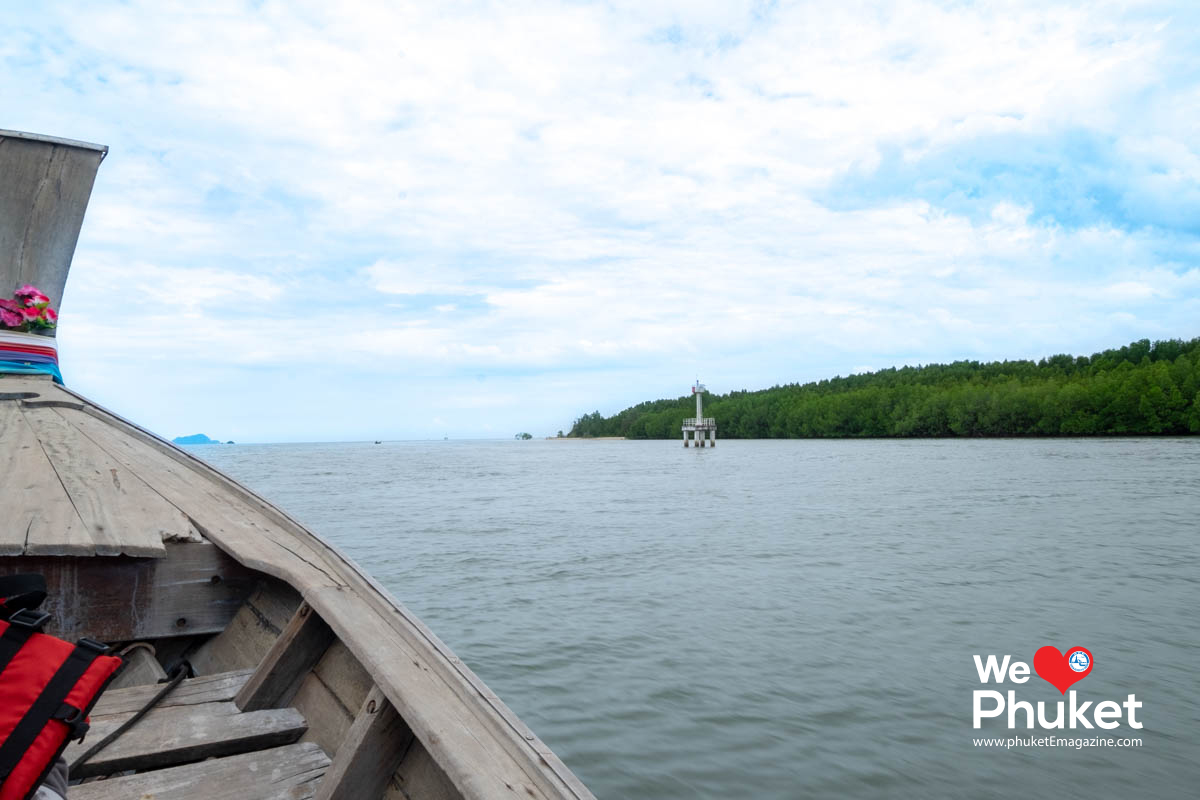 We start the trip at Bang Rong pier, Pa-Klok on a weekend afternoon and meet Khun Bang-Yha, the captain of our long-tail boat. The pier is surrounded by a leafy mangrove forest. On the short trip over, between Koh Naka Yai and Koh Naka Noi at low tide you can see many marine attractions such as vivid coral and fish darting in the water – so don't forget your snorkeling gear!
For those who don't want to get wet you can simply relax on the boat, do some fishing and enjoy a conversation with K. Bang Yah.
The next stop is Koh Naka Noi Island where we visit another snorkeling spot. K. Bang Yah also teaches us how to catch an octopus!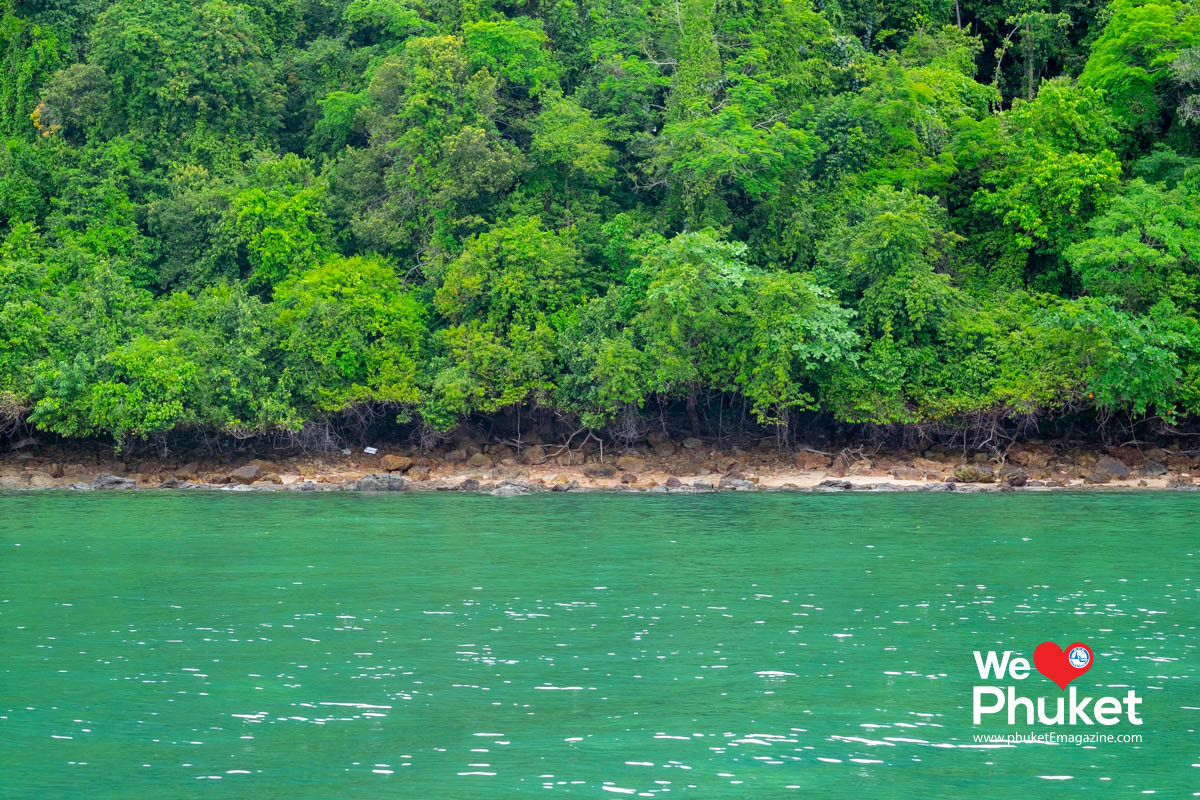 In the very late afternoon is the highlight of the trip: at low tide the sea 'separates'  and you can also walk out 300 metres and even walk from one island to the other!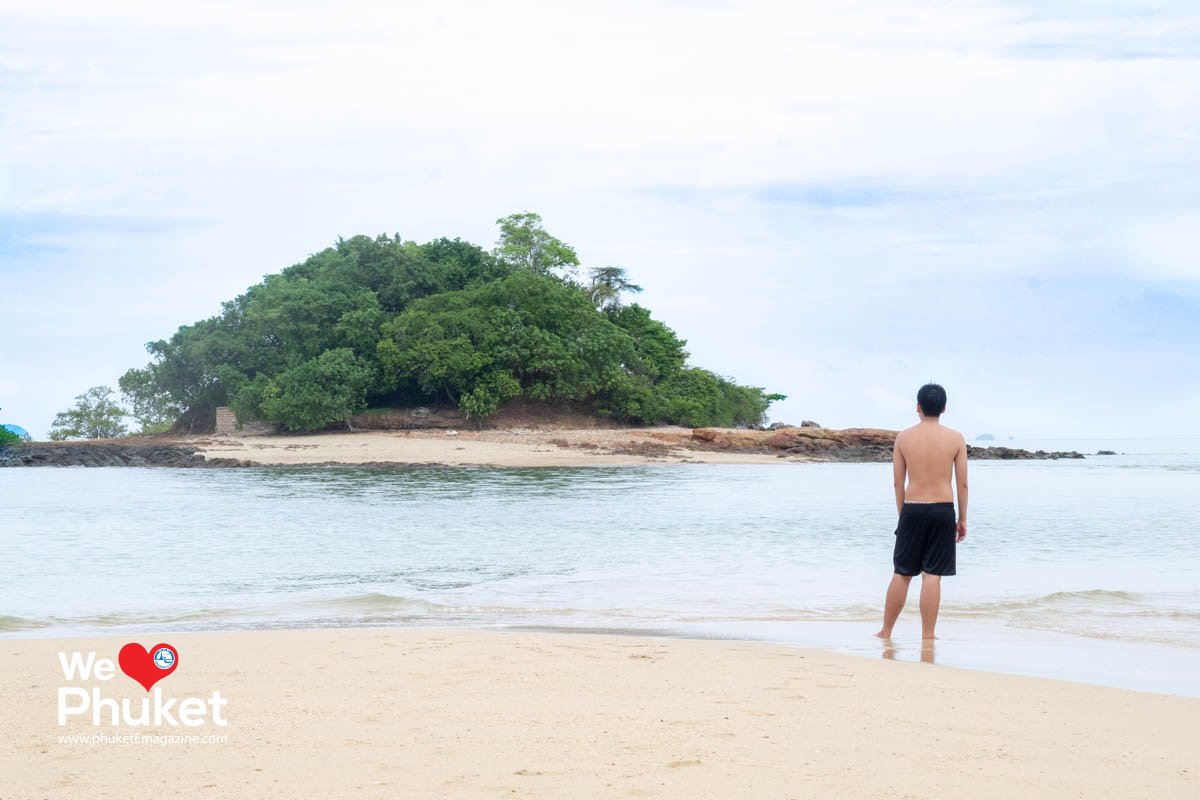 Phae Island or, as the locals call it, 'Koh Phae' has a small secluded rocky beach where you can hunt for colourful shells, crabs, and sea worms. No one lives on this island.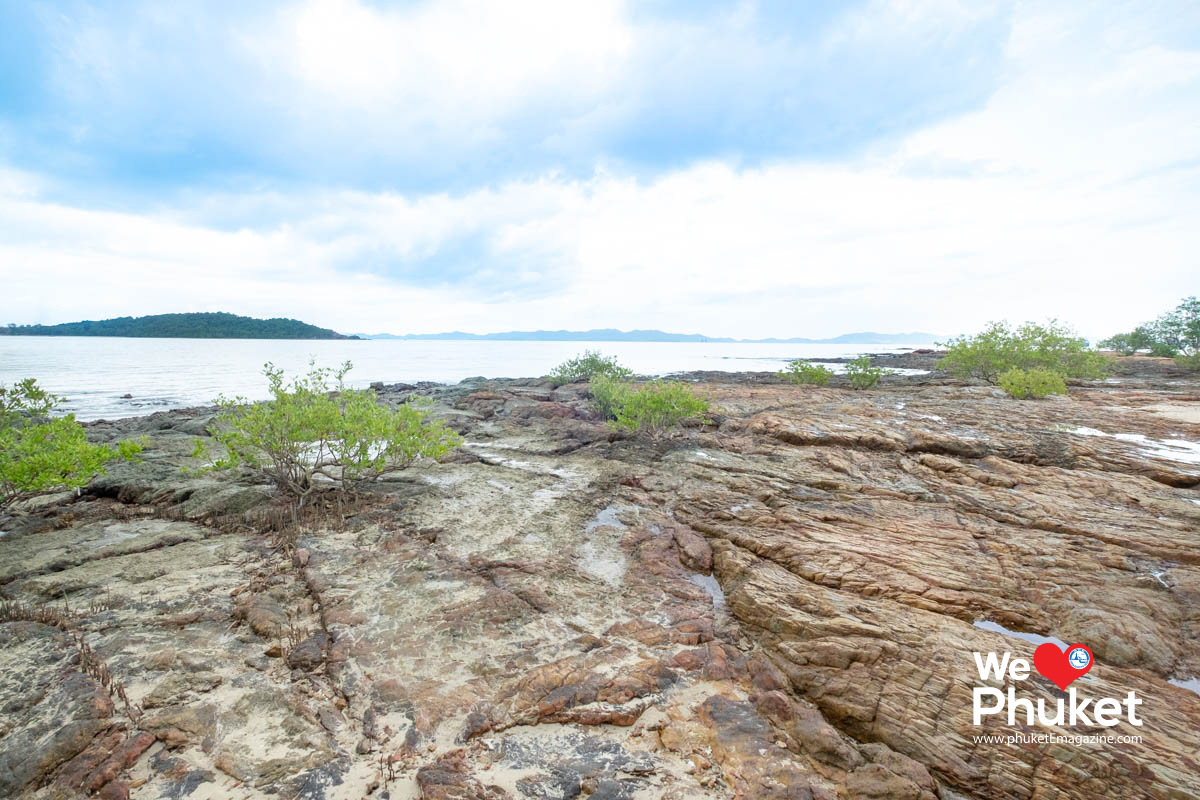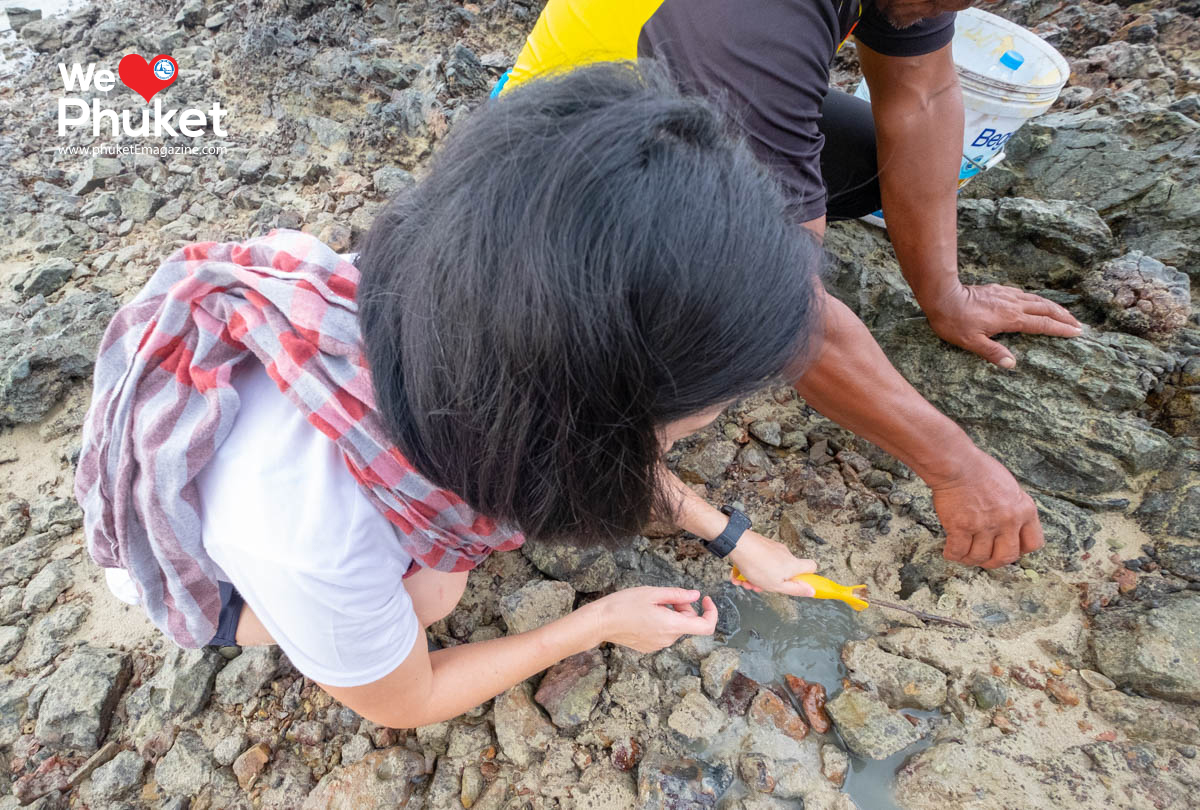 As we leave the island the sun is sinking in the west over Phuket – a beautiful sight in a beautiful place that is bound to last a long time as a precious memory. This is a perfect getaway – an escape with your friends from the crazy, crowded city
If you're interested in this trip, please contact K. Bang Mard at 084-3099131, the local community tourism leader at Bang-Rong.