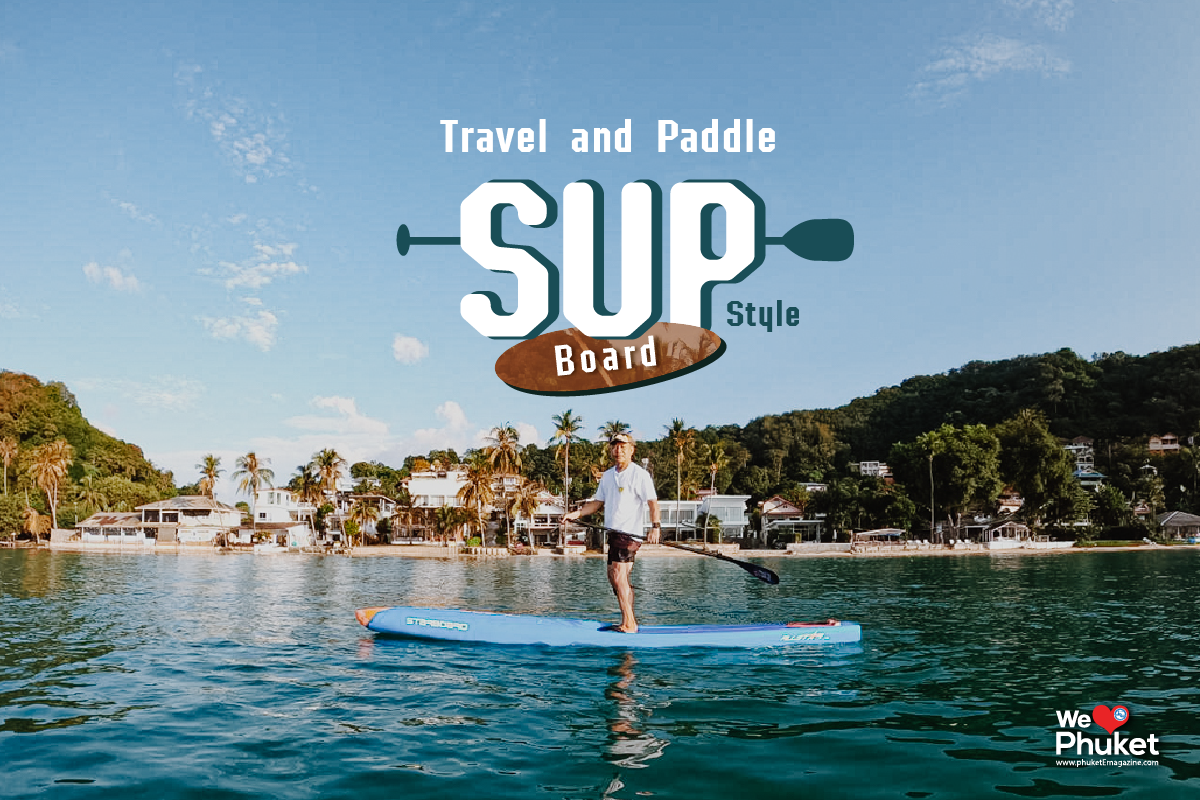 SUP Boards or Stand Up Paddle Boards are becoming very popular nowadays. They respond to the needs of people passionate about water activities but who don't want to go to extremes such as on surfboards. You can still challenge your potential because you have to use your strength, the paddle, and the board to get you from A to B. Phuket is one of the most suitable locations for SUP boards because of its beautiful beaches, islands, and mangrove forests.
In Phuket, there is a group of people who passionate about SUP boards named the Phuket SUP Club and they invite you to paddle at several beaches, as well as teach interested people, and guide beginners on paddleboard tours for tourists who want to experience the new Phuket style.  Let's go and paddle to chill out with beautiful views.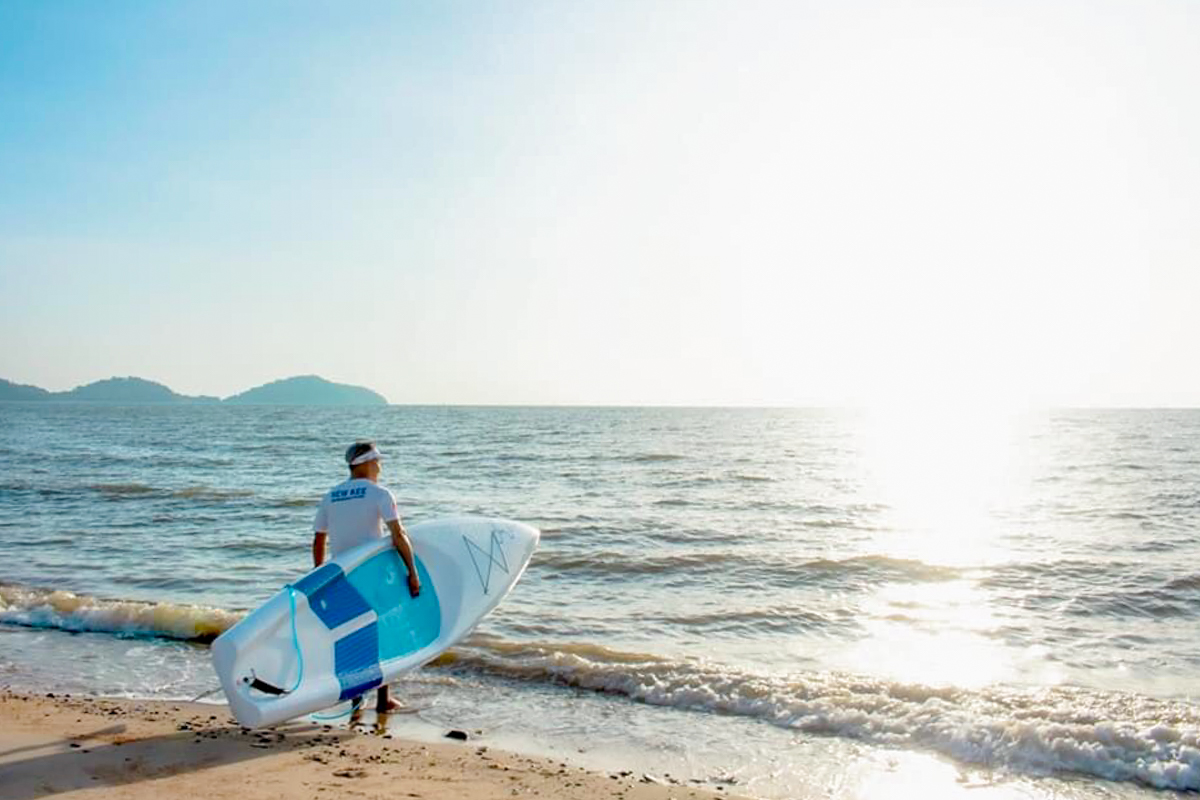 The paddle boarding locations in Phuket are all over the island and the routes are quite suitable in terms of safety as well as not being too crowded. Here are a few choice locations for you to explore: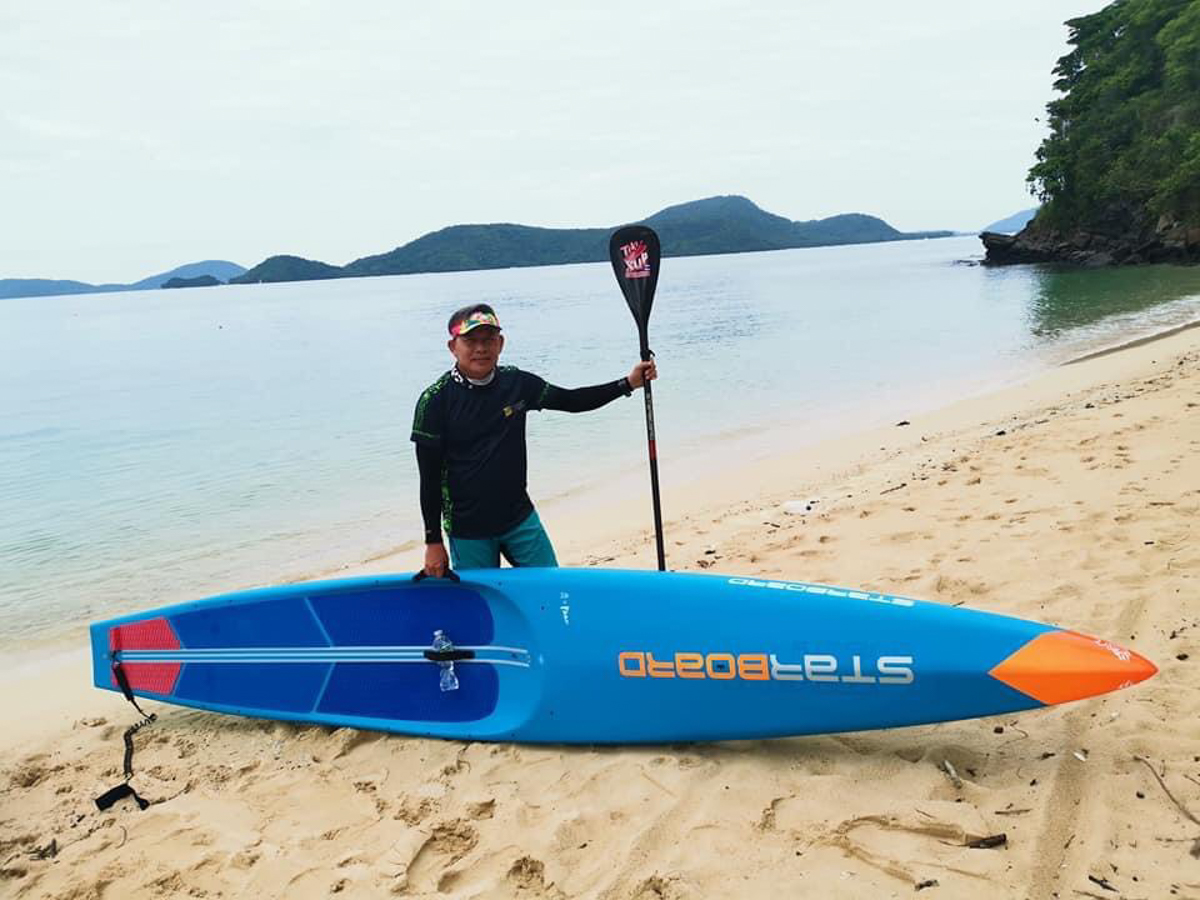 Cape Panwa – Ao Yon. Start at the Naval Sailing Association Region 3. At this point, you will see views of Cape Panwa while you paddle steadily westward towards Ao Yon. On the way, you can stop at the small beaches or at low tide, you can head out to Koh Thanan, a small island not far from the shore which has a beach and a sandbar with crystal-clear waters. Or go on to Koh Lon which is the next island. Take a lunch box, then sit back and enjoy the views! This one-day trip is fun and full of local flavour. Furthermore, if you want to paddle to Plai Laem Panwa, you can start at a small beach in Phuket Marine Biological Center behind the Phuket Aquarium but you'll have to ask for permission from the staff first. While paddling to Plai Laem Panwa, you'll see lots of peaceful natural scenery along with views of the chic Sri panwa Hotel. At this point, the water is really clear with its colourful coral reefs. At high tide, you might get lucky and see a black-eared shark or sea turtles.
Saphan Hin. Starting from the beach go to the Hat San Suk community or the nearby hulk of an abandoned ship. You can also set off from Khlong Gor Jan. The sea at Saphan Hin is suitable for paddling at sunrise or in the evening before sunset. You can paddle out and wait for the sunset, looking back at the shore to get a new perspective. When you go back, even though the sky is a little dark, it's still safe to paddle back towards the lights from the park on the Saphan Hin side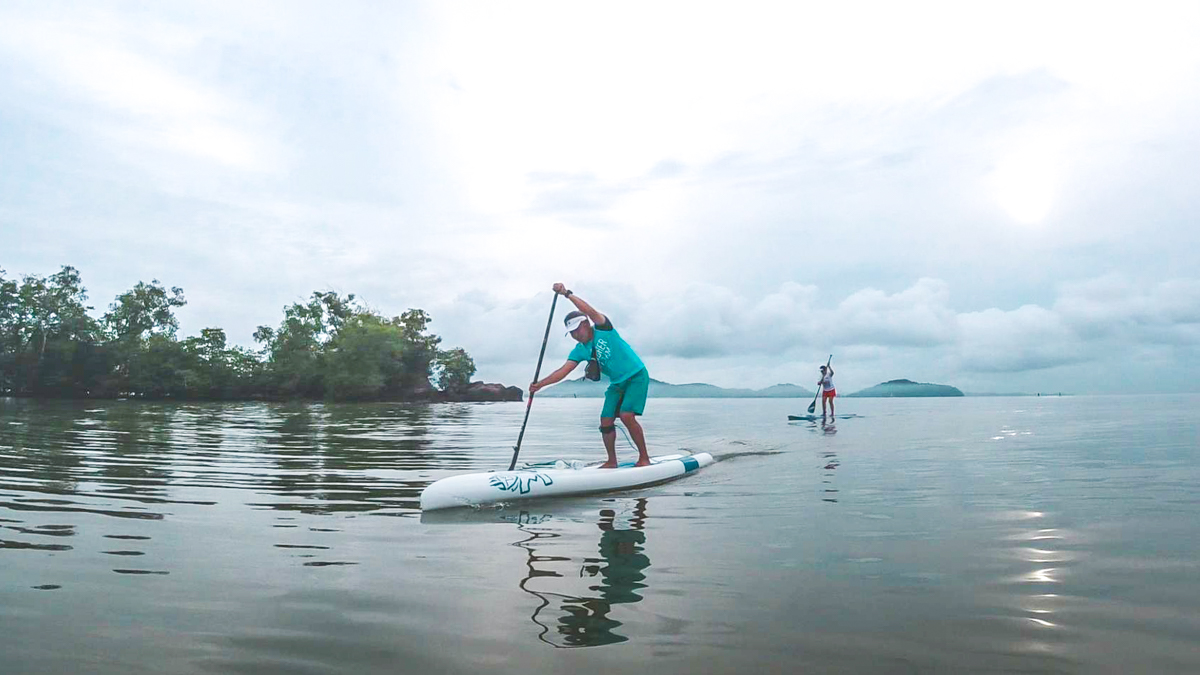 Mangrove forests are another optional fun SUP board route in Phuket. There are many spots to paddleboard, such as the Marine National Park Operation Centre 2 at Mai Khao Beach which already has a route for canoeing through the mangrove forest. Contact the staff at the office of the park. This route is very beautiful and also connects to the sea to the Sarasin Bridge. In addition to this route, there are other mangrove forests on the east coast of the island at Pa Khlok and Pa Lai near Phuket Zoo. If you want to get the feeling of adventure and calm don't miss these routes.
You can also take your SUP board to many beaches in Phuket such as Nai Yang Beach, Kamala Beach or at Koh Sirey just east of Phuket Town. The basic principles of the SUP board that paddlers must know are to not to go out more than 400 metres from the shore, you must have at least one buddy to go with and please check the weather forecast before heading out and tell people your expected time of returning to the shore. Moreover, you should not enter private areas without permission. For beginners, learn how from an expert in order to be able to balance on the board and to get back on board safely. SUP boards are not difficult to learn, and it doesn't take long to grasp the basics. In Phuket, there are many places to learn, such as the SUP club, or other surf clubs. For anyone who plans a trip to Phuket, please consider this activity to be an aspect of your trip. Let the SUP board take a memorable place in your tropical island experience!
Thanks for the information and pictures from Mr. Kawee Tansuktanon, Deputy Mayor of Phuket of the Phuket SUP Club