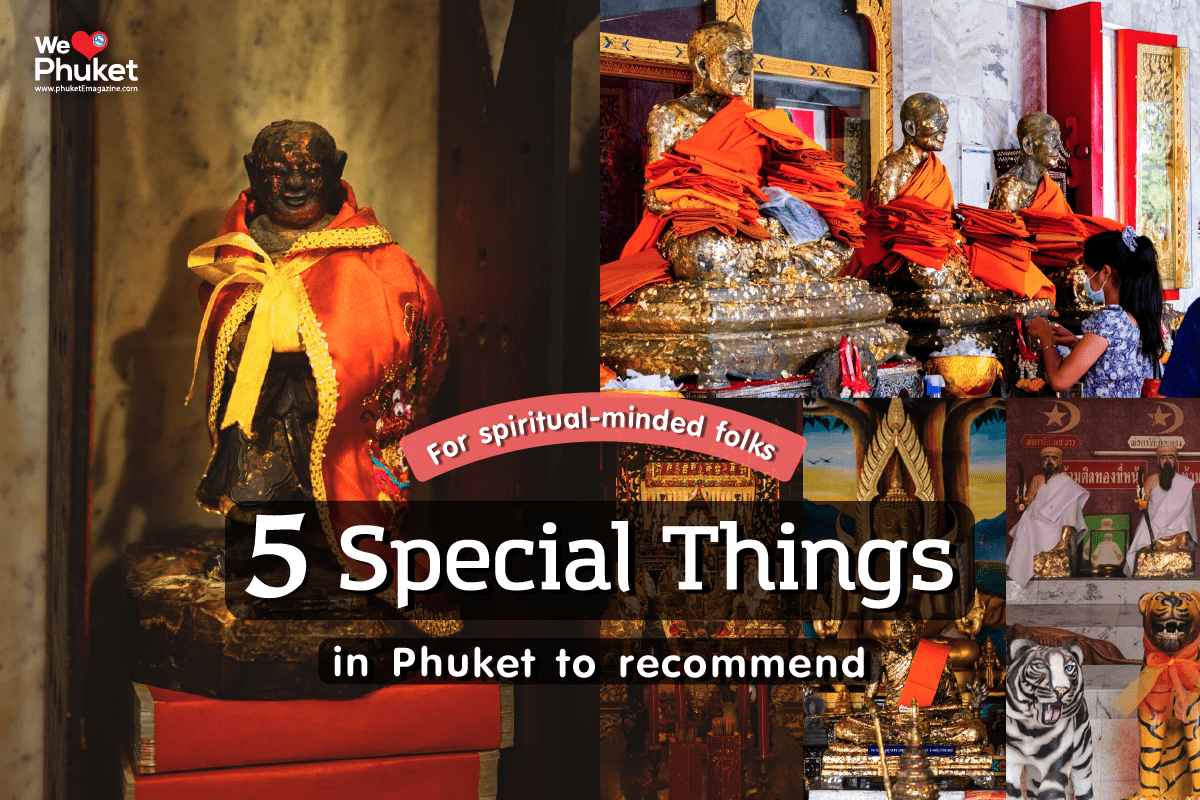 For spiritual-minded folks, we have five special things in Phuket to recommend to you.
Nowadays, many people are struggling to survive during the COVID-19 crisis. If you've tried everything and things still don't work out, then maybe it's time to turn to higher powers. Here are a few suggestions to make your second half of the year better.
---
Luang Phor Chaem, Wat Chalong
Wat Chalong is already a popular destination for visitors to Phuket but not many know that it's also the domain of the fabled and esteemed Luang Phor Chaem. In the past, Luang Phor Chaem played a key role in the island's history during the reign of King Rama V in that he was a talisman for villagers fighting with a Chinese secret society. Luang Phor Chaem consecrated the sacred cloths that the villagers wore on their heads before going to fight with them. And they won, against all odds and superior manpower! Therefore, Luang Phor Chaem is respected by folks on Phuket and is referenced at Wat Chalong when the locals are in need of a job position, want to win a competition, or want to see lucky lottery numbers. Aspirants can also gild a nearby Buddha statue, wear robes for the Buddha image and light firecrackers. When you get your wish, don't forget to make a votive offering!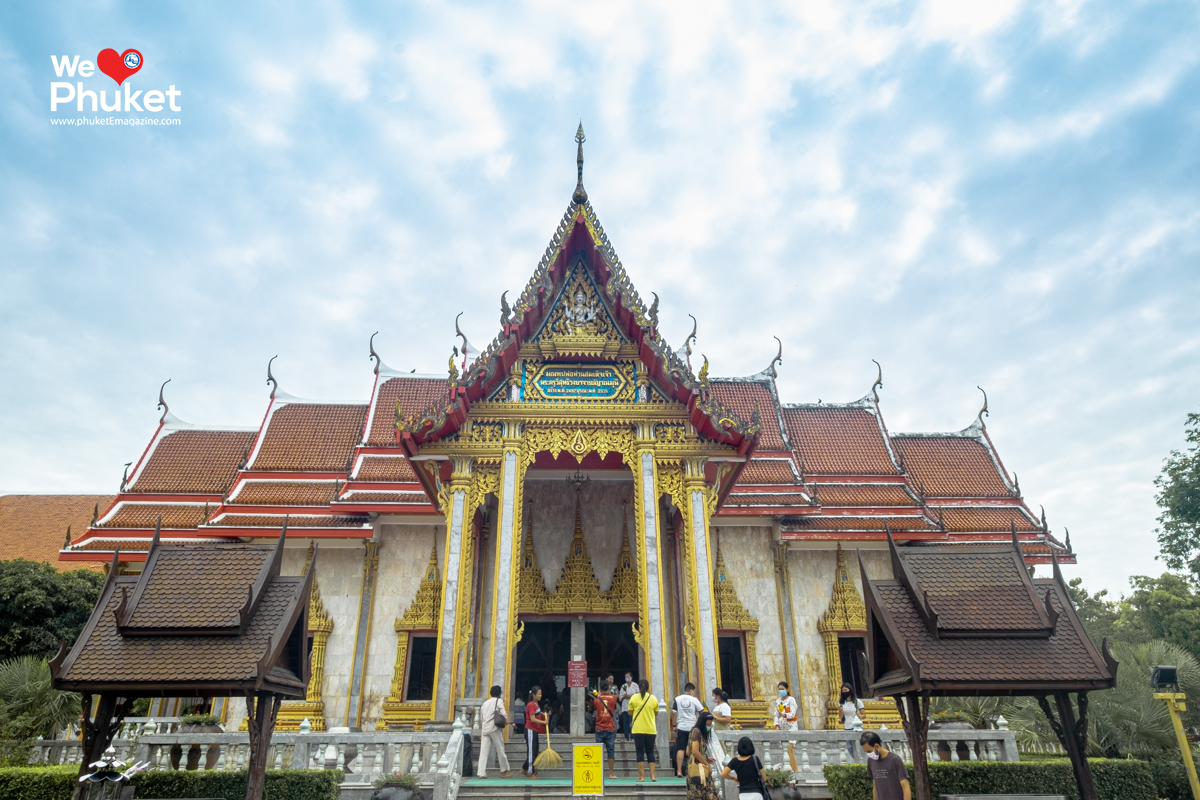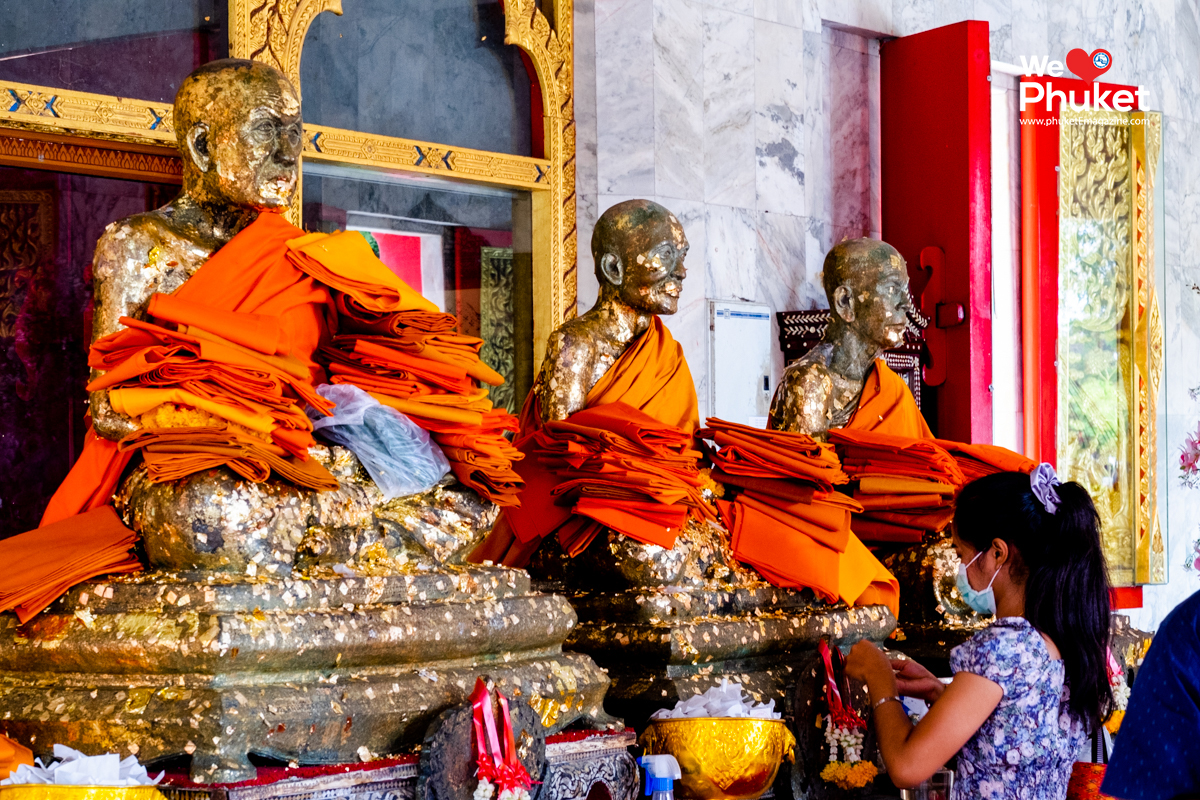 ---
Phor Than Chao Wat, Wat Chalong
For locals when they are visiting Wat Chalong in addition to paying respect to Luang Phor Chaem, Luang Phor Chuang, and Luang Phor Klaem, they also pay respect to the Phor Than Chao Wat image which is located inside. In the past the temple was called the 'Cathedral of Phor Than Nok'. There, you'll find a Buddha image built during the term of the first Abbot of Wat Chalong. This Buddha image is known as 'Phor Than Tao', who was the Vipassana teacher of Luang Por Chaem. Thus, there are a lot of elderly people who come to pray and ask advice on various matters. In addition, the temple also has a Thao Non Tri image and a cement Ta Khee-lek image. Originally located in the chapel, it was later moved to the Phor Than Nok Temple and is greatly venerated by local citizens. There is a story in the past of a boy requesting Grandpa Khee-lek a buffalo fight at the temple. The request of the boy was fulfilled and therefore he made a votive offering by giving Granpa Khee-lek cigarettes to smoke. Later, the villagers did the same. Especially asking for lucky numbers, so near the statue of Ta Khee-lek, there is a can and paper to write numbers on in order to insert them then to pray and take the numbers out. If you are lucky and get a reward, do not forget to make a votive offering. Cigarettes are a good idea!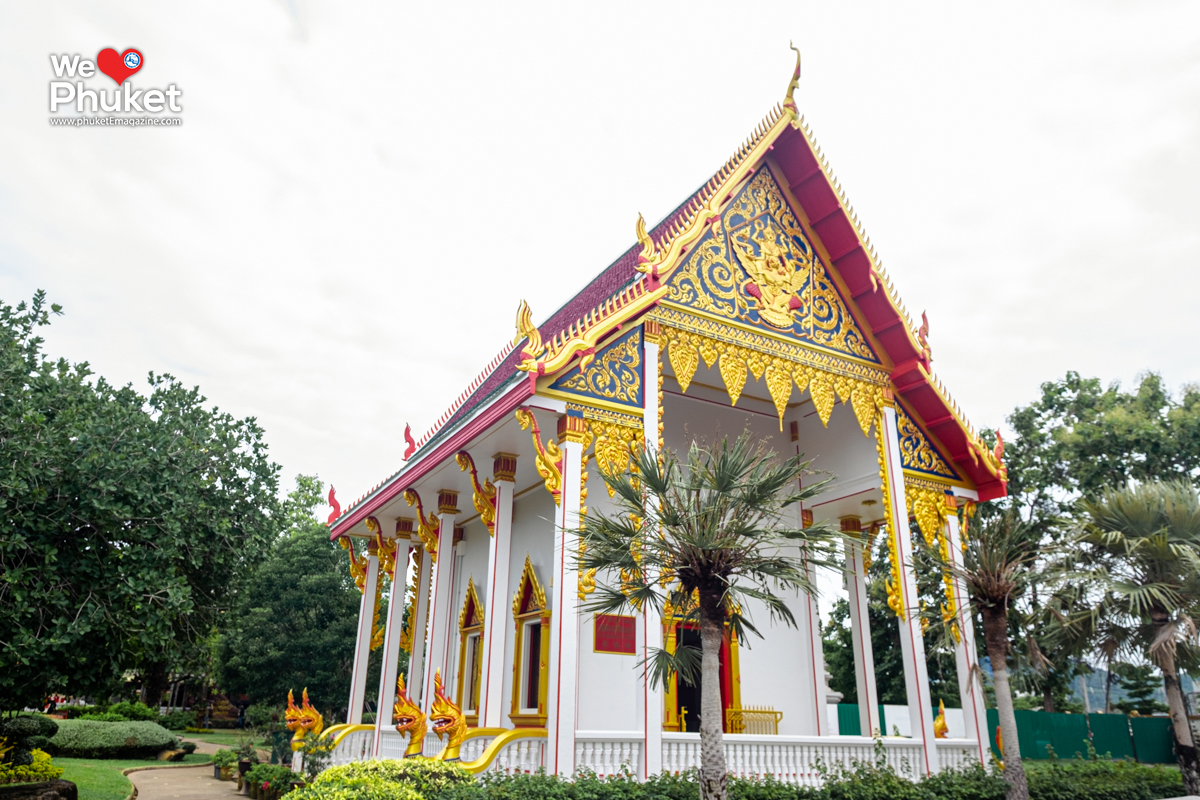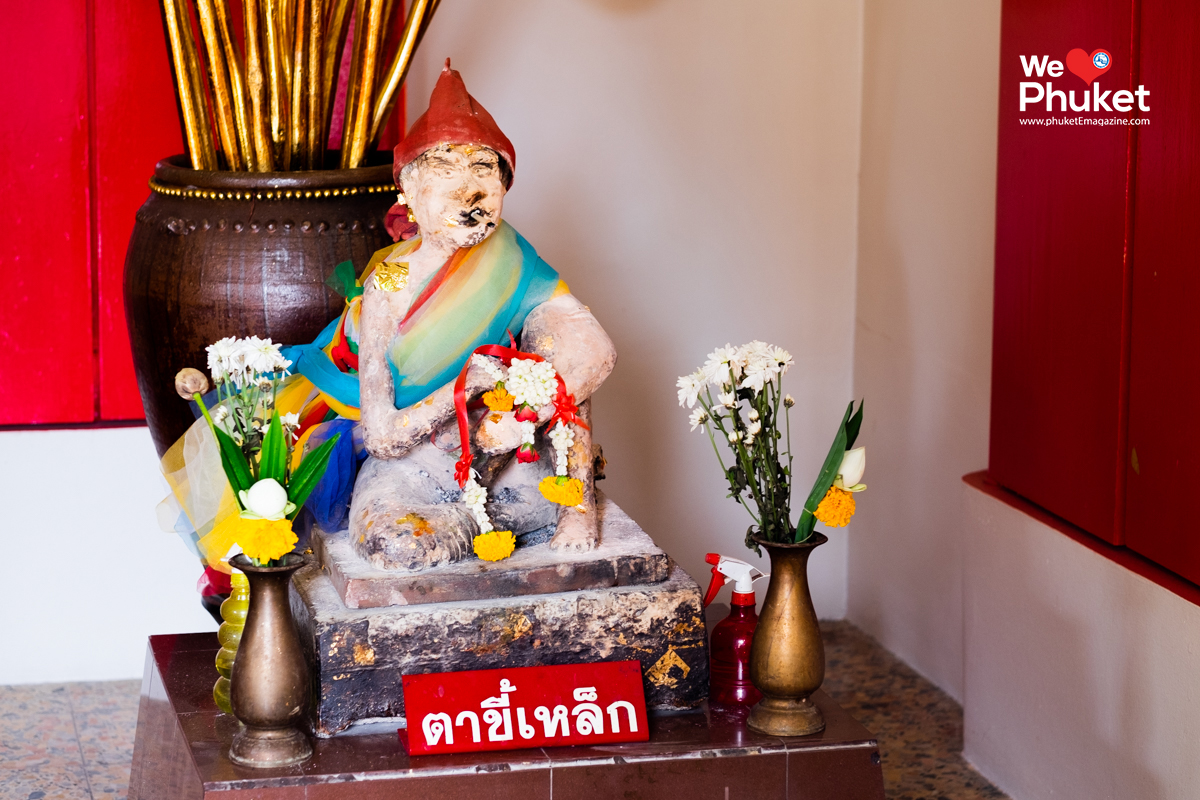 ---
Phor Ta To Sae, worshiped for a long time by locals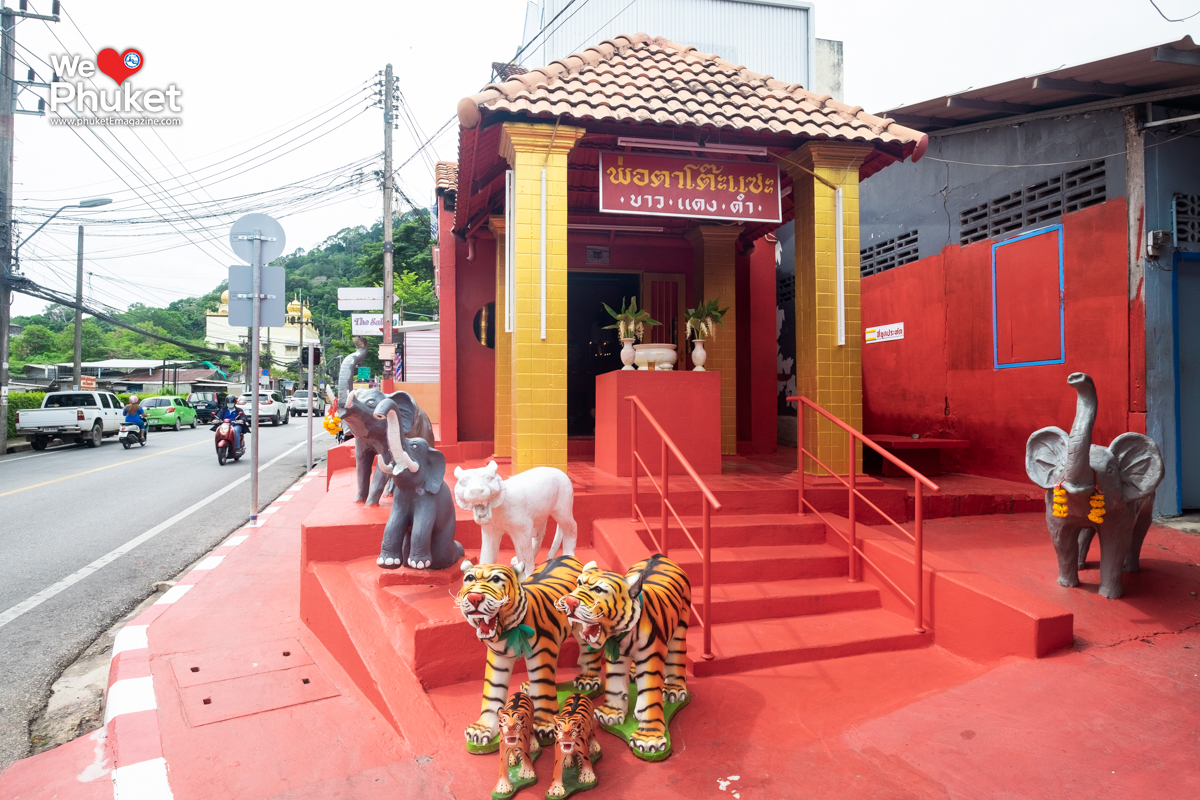 The first Pho Ta To Sae Shrine is located on Suthat Road which is a red shrine. In the shrine, there are statues of To Sae Khao, To Sae Dang, To Sae Dum. Plus, there is an image of Ta Khee-lek and Phraya Ngu nearby. Phuket people often go to pay respect at this shrine and the shrine on the Khao To Sae to make wishes fulfilled about almost everything, such as work, education, and fortune. And many businessmen in Phuket, when their projects have problems, often come to Phor Ta To Sae to pay respect. Anyone who succeeds is expected to offer some fruit, red chilis, or 'golden mouth chicken' (gold leaf in the mouth of boiled or roasted chicken). Pork and alcohol are forbidden here.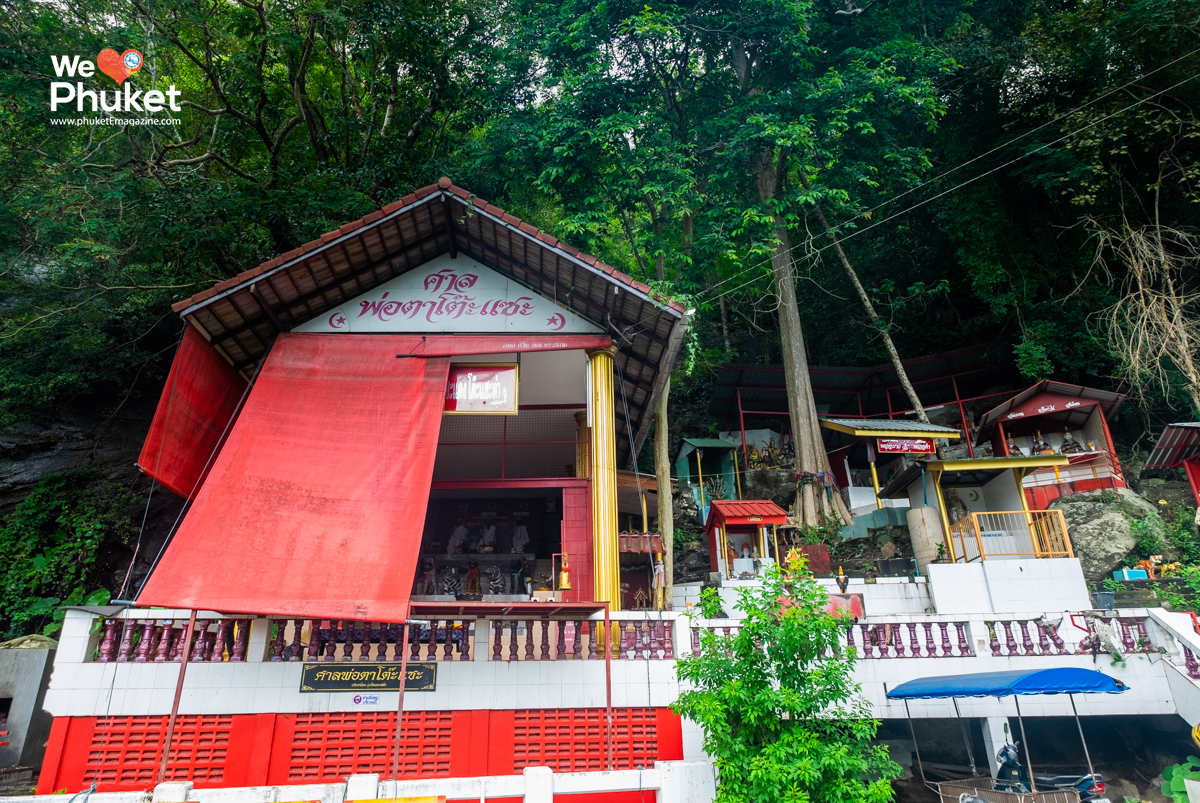 ---
Luang Phor Pod, Wat Phra Nang Sang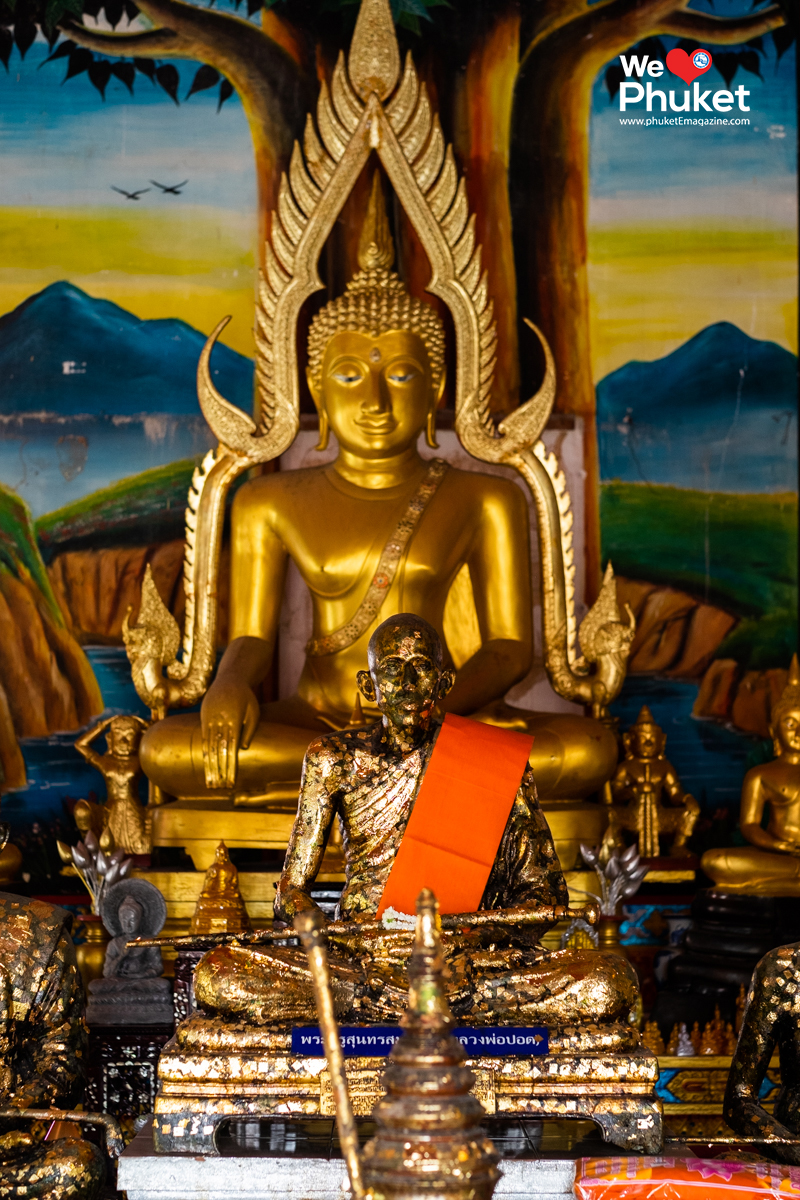 Luang Phor Pod or Phra Kru Sunthorn Samanakij, was a Takian villager in the Thalang District in Phuket. He was born and raised in a community near Wat Phra Nang Sang, ordained as a novice at this temple when he was 12 years old. He practiced Vipassana meditation, and was greatly interested in traditional medicine and horoscopes. He was a laconic person and was reputed to be well versed in Holy Scriptures. Luang Pho Pod passed away in 1933 and the locals built a shrine to him inside Wat Phra Nang Sang. Whenever locals are distressed or have wishes to be accomplished, they will pay a visit, using both gilding and firecrackers but locals say that Luang Pho Pod especially likes boiled rice and grilled fish! Wat Phra Nang Sang is a historic site in Phuket. Not only is the old temple worth visiting, but Luang Phor Pod is highly revered by folks here.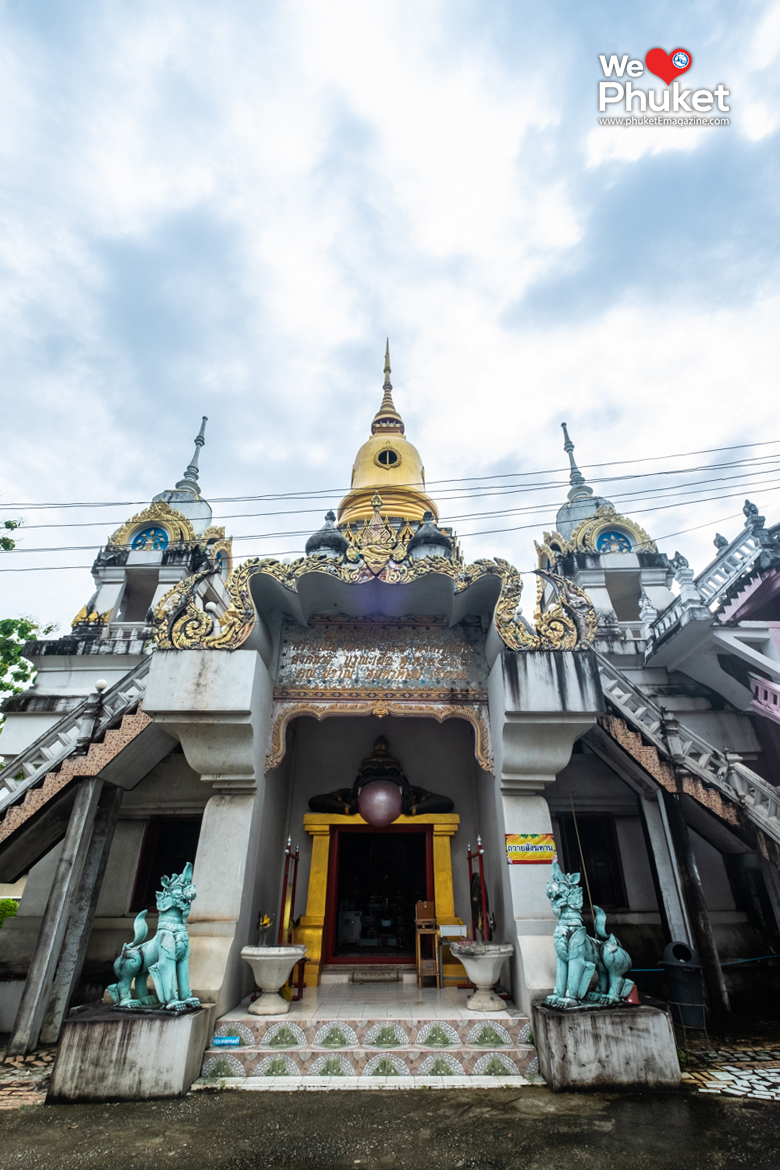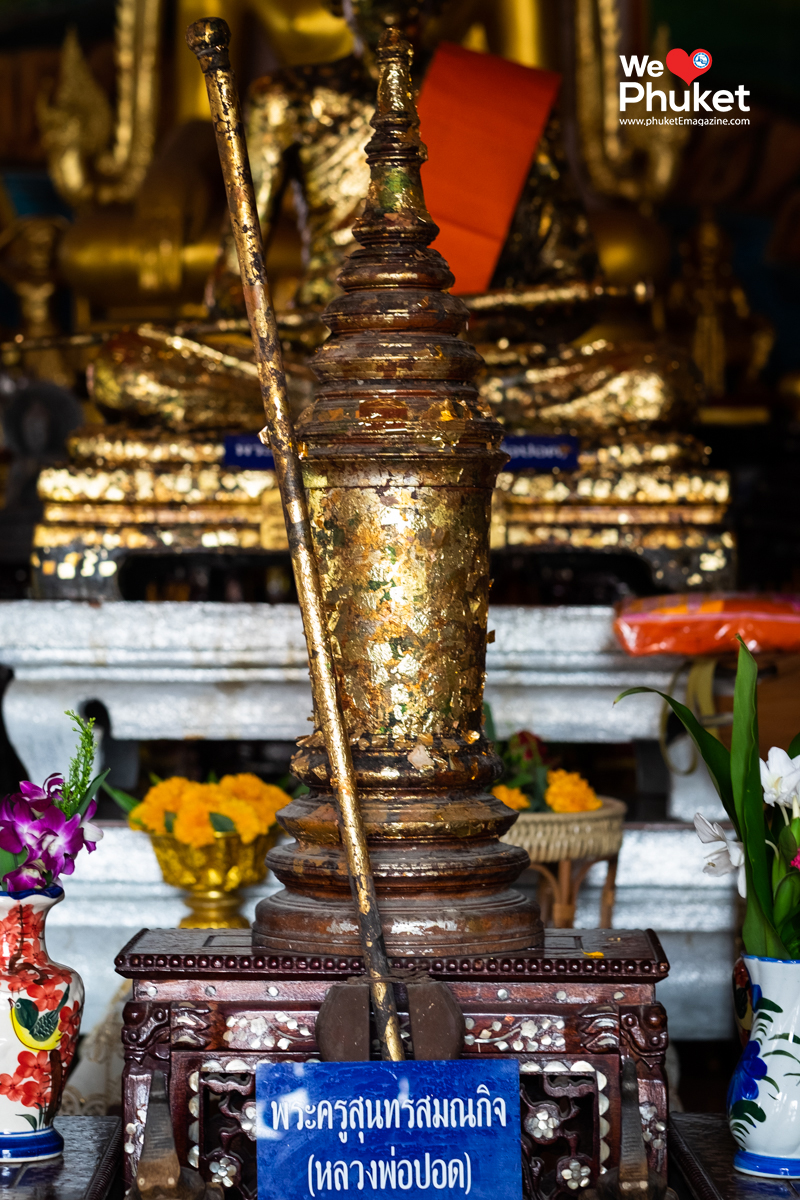 ---
Tai Sui Chae Koon, Pud Jor Shrine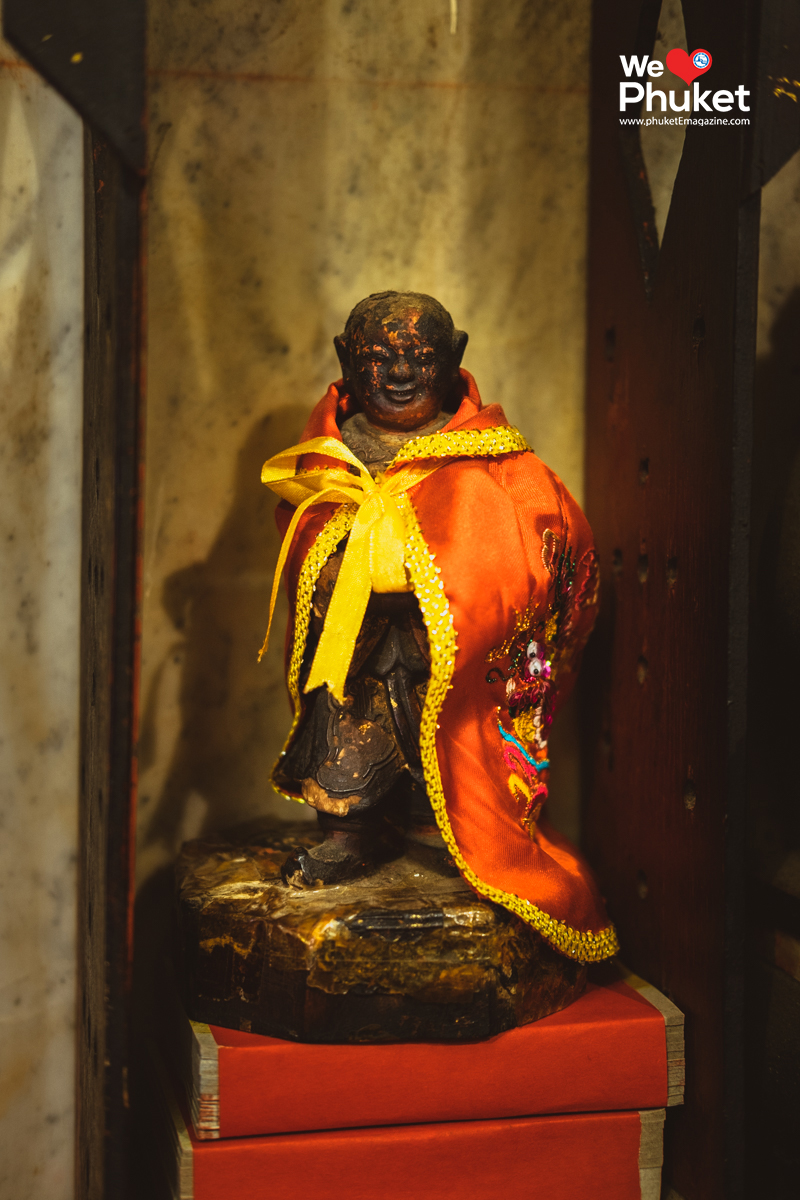 If you visit this shrine in Phuket town don't forget to check your birth year whether it corresponds to the zodiac year here. Apparently misfortunes and life's disappointments can be evaded and even set right here by paying respect to Tai Sui Chae Koon. When you have worshiped at the shrine, ask the keeper of the shrine to perform the rites. There will be a piece of gold paper to write your name and date of birth on. After that, the keeper of the shrine will perform the rite in front of the Tai Sui Chae Koon in order to ask for any bad events to dispel. Plus, you should put some money in a red envelope to give to the keeper of the shrine as well. These are easy steps and not complicated. This is another way to help strengthen your mind and to keep fighting with hope.