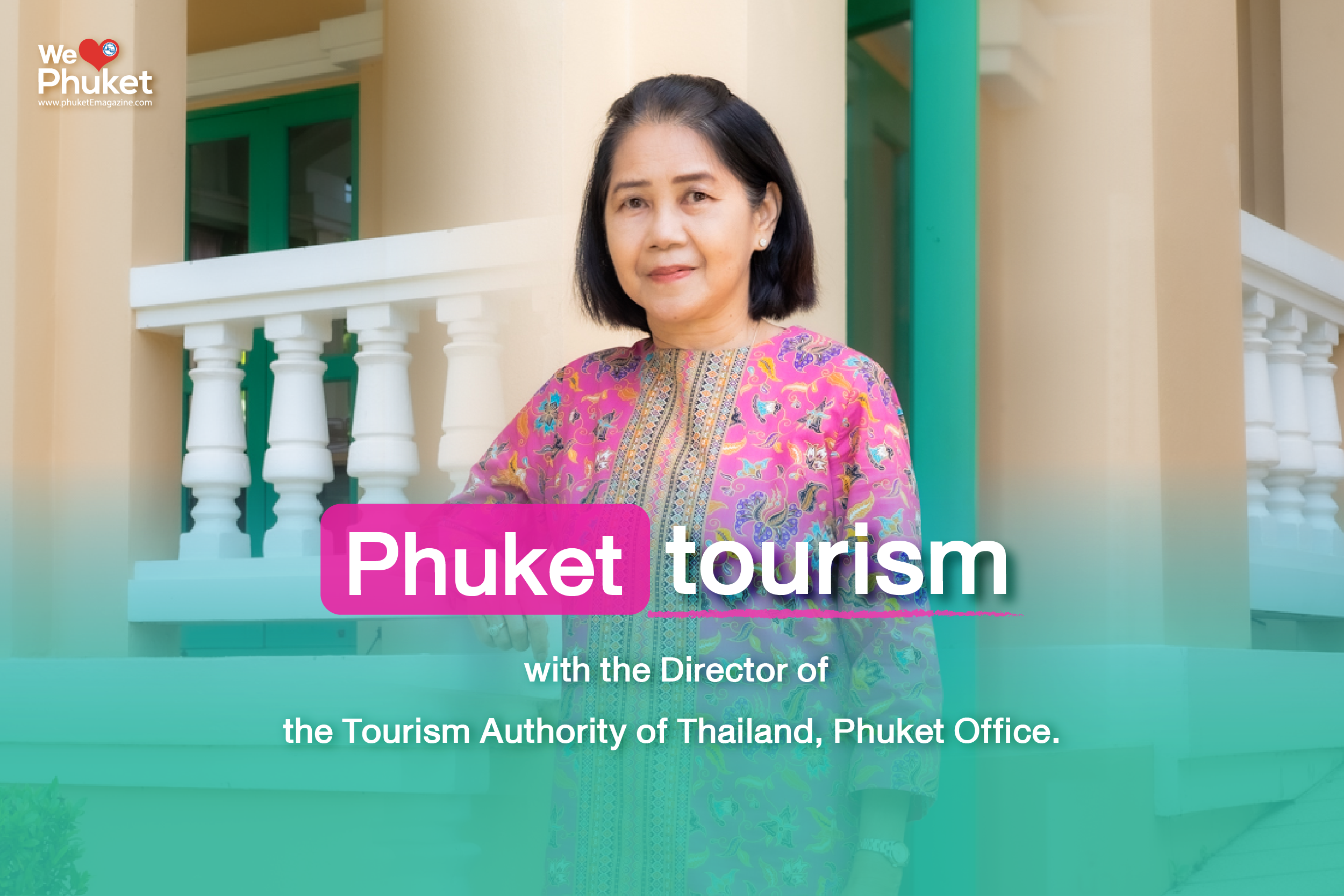 Phuket tourism with the Director of the Tourism Authority of Thailand, Phuket Office.
"Are you ready Phuket?" Many of you may ask this question as Phuket begins to relax its lockdown measures. The beaches have started to open up again as well as Phuket's tourism industry making a comeback. We should try to explore the state of Phuket a little bit to find out if we're ready to go ahead or not. Phuket e-magazine has had a talk about this with Napasorn Kakai, Director of the Tourism Authority of Thailand, Phuket Office.
How has the TAT Phuket Office assessed the damage of the Phuket tourism sector affected by the COVID-19 situation?
If you look at an overview of the Phuket tourism situation each year, we have approximately 14 million tourists, which is divided into about 3.9 million Thai tourists, and approximately 10.1 million foreigners. Money from tourism has been the main income; over 400 billion baht each year. We first encountered COVID-19 in January to March or the first quarter of 2020. At that time, there were about 2.3 million tourists in our area because it was high season. Most of the tourists were Russians and Europeans, with around 250,000 Thais. Income from tourism at that time was nearly 100 billion baht. But when the COVID-19 happened, everything stopped immediately. From the hotels being almost 100% full, the average occupancy rate was down 76%. Flights were gradually decreasing until they were completely canceled. Even the ITB event in Berlin, Germany which is the largest tourism promotion event in the world had to cancel.
What is the role of the TAT Phuket Office in providing assistance to the tourism business sector that has been affected by the COVID-19?
In the first period, the situation was not too bad. We went to meet entrepreneurs in many areas and found that they faced a lack of liquidity and, as I said, the hotels didn't have any more bookings. After that, the situation got worse. Various airlines began to delay or cancel their flights so at that time, the TAT Phuket office helped to coordinate the pertinent information. We sent a letter to inform all operators around Phuket to notify their guests in the hotels to contact their airlines and find a return flight as soon as possible. We also asked the provincial governor and various consulates to notify us if there was a special flight to take foreign tourists back to their countries. The first phase was not locked down 100% and everyone was trying to start traveling back but after the situation became worse tourists encountered many problems, especially those buying cheap tickets that involved stopovers in locked-down countries. In the beginning, we coordinated this matter quite quickly until the airport and hotels were eventually announced closed. In the first phase, there were approximately 5,700 residual tourists. We helped them by collaborating with other related departments, such as the Tourist Police and the Phuket Tourism Association.
The group of residual tourists can be divided into three groups. The first group was responsible for themselves after the hotels closed as they were able to rent a condo or a house. The second group maybe had less money than the first group. Thus, there were two hotels 'provided' by the province – Patong Bay Hill Hotel and Nai Yang Beach Hotel where residual tourists could stay at an affordable price, not over 1,000 baht including breakfast. The last group could not support themselves and we were able to test them for COVID-19. We must thank the Director of Patong Hospital and the Mayor of Patong Municipality for providing great coordination by helping them and allowing them to stay in the accommodation we provided. We tried to arrange that the consulates could send them back home and the Tourist Help Centre arranged a shuttle bus to take some of them to a special flight in Bangkok, with some more boarding in Phuket. There are posts on various social media about this and the Russian consulate has issued a letter of thanks to the TAT for helping and taking good care of their people – who formed the bulk of the residual tourists. The TAT Phuket office was able to show the kindness of Thai people in this crisis time.
In the next phase of assistance, the TAT tried to create a platform that would be a sales channel for tourism entrepreneurs. As the COVID-19 situation got better, we made a website named phuketgreattime.com in order to allow entrepreneurs to apply to sell products and services at any time without any charge. In addition, the TAT also participated in providing food box delivery to medical personnel in hospitals treating patients with COVID-19 and provided accommodation for those who were waiting for the results of the examination from April to mid-June. Moreover, the Ministry of Tourism and Sports along with the TAT, the Tourist Police, the Department of Physical Education, and the Phuket Tourism Association created a 'Pantry of sharing' which provided and helped distribute donated items for the needy.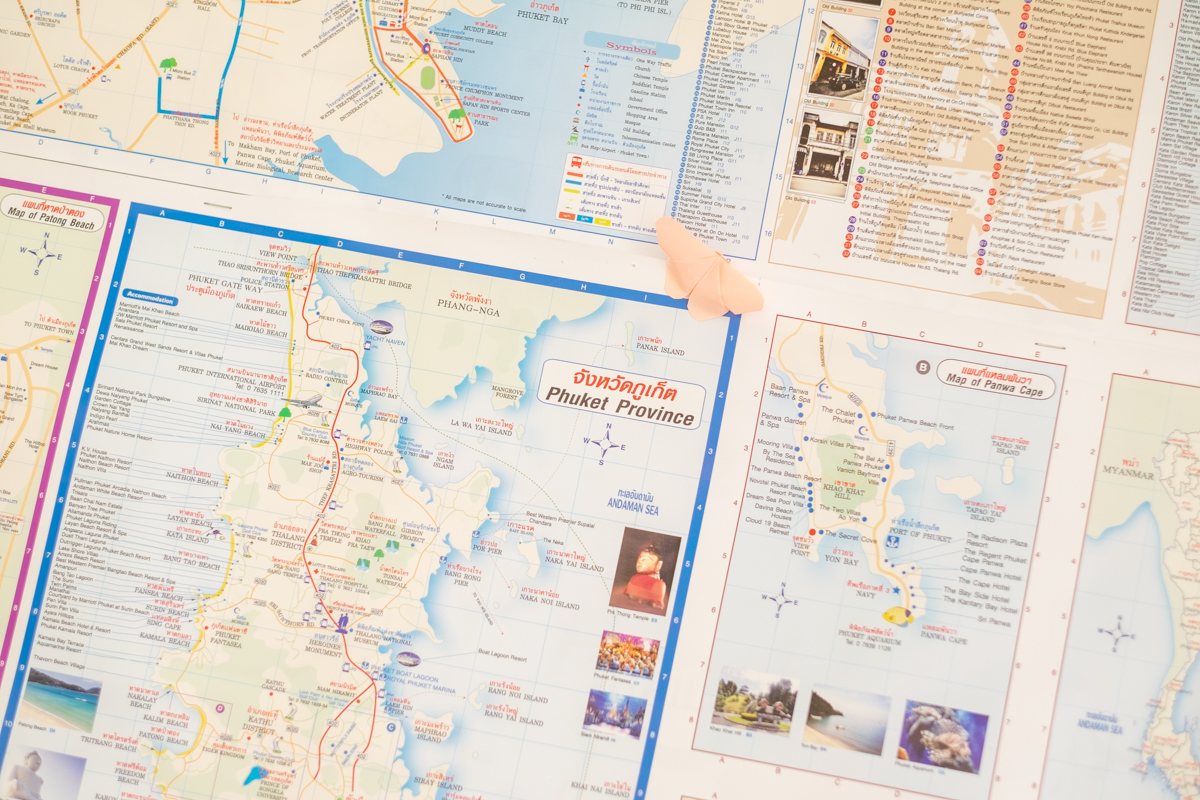 And after COVID-19? What's the direction of Phuket tourism?
Undeniably, Phuket relies more than 95% on the tourism industry. Thus, if tourists are unable to travel, even though we open restaurants and hotels or whatever businesses the economy will certainly not return in the near future. And Phuket people are still not 100% confident in normal life to go outside or to travel like before because of some problems, including salary cuts or termination of employment. Thus, they must be careful about spending money. Our lockdown release policy is still not clear enough to show that Phuket is completely ready as well as the lack of confidence of tourists. So, we have to create confidence here.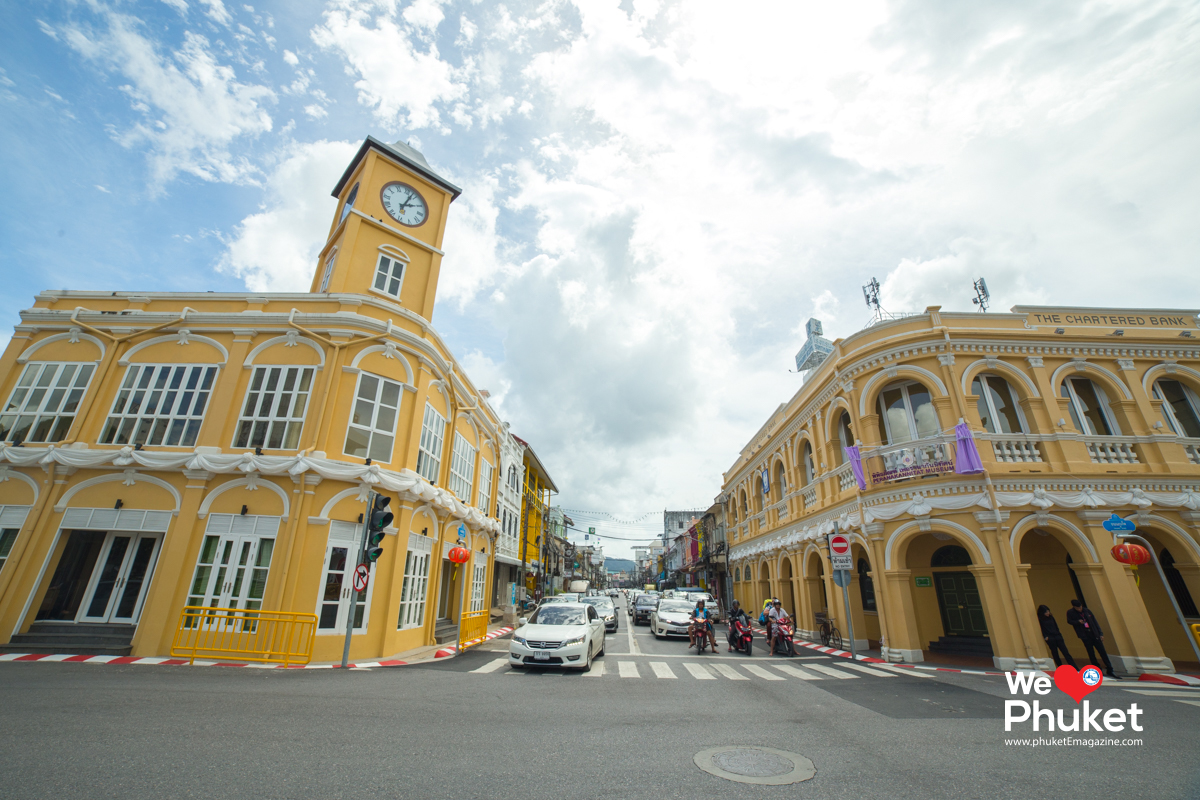 What is the strategy of TAT Phuket Office in order to recover Phuket tourism along with all sectors?
The TAT has created a standard with a logo for showing confidence to guests about safety. This is a source of the project 'Amazing Thailand Safety and Health Administration', or 'SHA' which is an assessment of tourism hygienic standards. This project is a collaboration between the Ministry of Tourism and Sports and the Ministry of Public Health with the acceptance and cooperation of entrepreneurs in the tourism industry for making this standard together and it's now been officially launched. There are approximately 1,500 entrepreneurs in the country and Phuket will be the main area for checking and granting this logo. There will be 10 types of establishments such as hotels, accommodation, travel agencies, restaurants, and tourist attractions. The entrepreneur has to study in detail the criteria of each type of establishment. In addition to the basic standards, is the issue of wearing a face mask, screening temperature measurement, and keeping social distance. When the entrepreneur applies, there will be an assessment committee. If they pass the evaluation, they will receive the logo to guarantee that this service facility has passed the SHA standard. Therefore entrepreneurs in Phuket can prepare to study information, implement and follow standards, and get an SHA assessment. When Phuket cancels the lockdown measures, we'll be ready to move on. The SHA symbol will be a tool for public relations and future sales to promote in both the domestic and international markets. Because after this the customers will choose the service based on their confidence. If a hotel doesn't have an SHA symbol, customers probably will not dare to stay there because they don't know how safe it is.
And the marketing plan after COVID-19 gets better, the Tourism Authority of Thailand plans to penetrate the market for both domestic and foreign tourists. Especially the domestic market, as we know that in previous years, there were 3.9 million Thai tourists visiting Phuket. While foreign tourists are unable to visit, we will penetrate the Thai tourist market first by having a three-step plan. In the first step, we have to make people confident to travel and to dare to spend to show to 'outside' people that Phuket is safe and ready. In this process, we'll prepare attractions such as the Sunday Walking Street Market (Lard Yai), or Phuket Indy Market to open the market again with the 'new norms' such as wearing a face mask, temperature screening before entering, providing gel alcohol, and a sales area that is not crowded. The TAT will jointly organize sales promotion activities by giving discounts.
In the last two months, we conducted a survey questionnaire for Thai tourists and we have summarized data that says 90% of respondents would like to visit Phuket. Most respondents are in the central region, so people in Bangkok are our main market, followed by southern, northeast, north and eastern regions. Most people would like to visit Phuket's beaches, temples, and to enjoy the local food. From the questionnaire, we learned that tourists are planning to come in small groups such as family groups, with close friends, and in couples. They can travel by car and not be too worried about infection. In the next step, we will focus on a group of Thai tourists in the southern region first because this group can easily travel to Phuket by private car and visit for one or two nights. We plan to promote sales such as when tourists in the southern region book accommodation in Phuket, we may also give coupons to go shopping or eating at restaurants within a specified period. Lastly, we will focus on tourists from other regions including central Thailand, northeast, and north of Phuket. We plan to talk with the airlines about promotions such as ticket packages plus special rates of accommodation, and free food or car rentals. These are our domestic marketing plans.
For the international market, we estimate that foreign tourists should return around the beginning of next year. In the past, we have prepared to provide entrepreneurs with information about the international market situation, and also organized a 'Webminar' which is an online seminar for TAT's overseas directors to provide useful information about the whole situation of COVID-19 in each area and which country or which city is ready to allow tourists to travel first. Additionally, we are also preparing new travel routes and new products in the area by inviting tour companies in the area planning together. We provide homework to entrepreneurs to think of new travel routes, how to penetrate the family market group or small group of close friends' market. In which if the TAT finds it interesting, there will be a budget to encourage entrepreneurs to develop their products. I had the opportunity to meet with the Director of the TAT's three offices in Tokyo, Osaka, and Fukuoka and I realized that Japan encourages their people to travel in their country first by offering promotions and discounts. I expect that the first group to travel to Thailand are probably businessmen who have invested here. They might want to take a holiday along with doing business, so this group is likely to come to Phuket.
In addition, we're looking at a new marketing model called 'Travel Bubble', which is a pairing between mutual-confidence countries. For example, Australia is now pairing with New Zealand because both countries have a relatively good control of the outbreak and have a mutual agreement that allows both countries to travel internationally without quarantine. It is an interesting model for Thailand and we should consider which countries or cities are able to match with us for negotiation. This model, apart from the two countries' mutual understanding, also requires airlines to enter into the agreement. Personally, I think a country that is interesting to be paired with Thailand (besides the Japanese market) may also be the Vietnamese market which is a country with various suitable qualifications and good outbreak control. It takes around 1 hour to travel to and from there. I think that during this time, we need to consider new markets that we have never tried before.
What is the key factor that will make the Phuket tourism sector recover again?
I think that must be the cooperation of everyone in Phuket. Whether you are from Phuket, from another province or even a foreigner who lives in Phuket, or indeed anyone, we should work together to comply with government measures. Everyone should wear face masks, keep social distancing, and keep washing our hands. We expect that at least within two years everything will be back to normal. In addition is the production of vaccines to prevent further contamination. But in the meantime, the important thing is we have to adapt ourselves and be open to the new norm.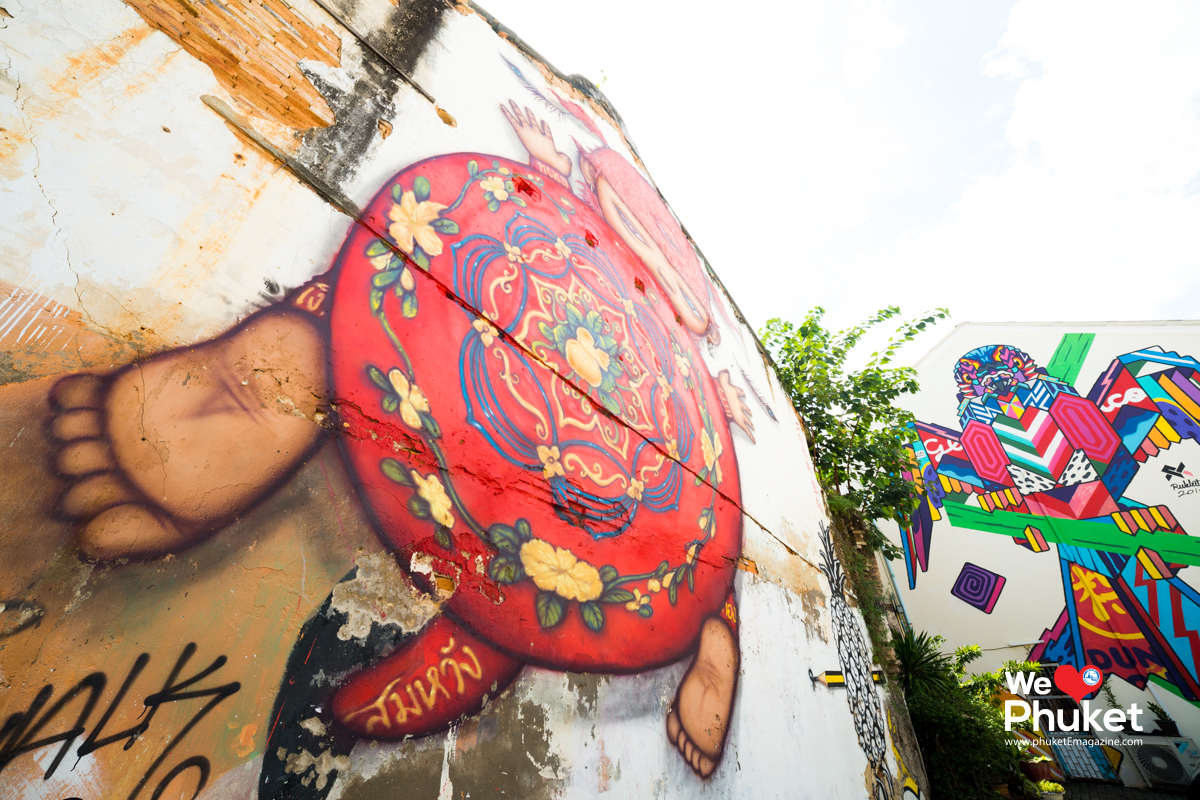 In this crisis situation, what would you like to say to the Phuket tourism industry in which TAT works together with all parties?
The important thing is collaboration and working together more consistently. Because after this everything will change absolutely but the love and unity that we have must be more consistent. Thus, the power of unity and cooperation will help us overcome this crisis. We would like everyone to have encouragement and strength to move forward. And we have to take care of each other because we can no longer be alone. I believe that Phuket will soon return to flourish again because it's gorgeous. I want everyone to see that what we lose is only a business part, and that we will get the profits back along with beautifully restored nature. Nowadays, Phuket is invaluable and more beautiful than ever before and this is a picture that everyone would like to see forever.