COVID-19 and Phuket Tourism; the Governor of the Tourism Authority of Thailand's Perspective
The Covid-19 situation is gradually getting better in Phuket and Thailand. Even though many countries are still in crisis, the number of infected people in Thailand is continually decreasing. This is causing most people in Phuket who went through lockdown measures at both district and provincial levels to begin to return to a normal lifestyle within the scope of government regulations although it is still not clear when Phuket will return to normal, especially regarding the tourism sector. Thus, Tourism operators must prepare themselves as much as possible for the future and in order to cope with the changes that will occur we cannot deny the fact that the COVID-19 has definitely made a big change in the tourism industry.
In a crisis, there are many opportunities and new things that we will have to learn. Phuket e-magazine wants to reflect the views of Mr. Yuthasak Supasorn, Governor of the Tourism Authority of Thailand from an online seminar entitled 'PTA Academy Knowledge in the Crisis by the Phuket Tourist Association. The Governor has analyzed the trends of the global and Phuket's tourism industry after the COVID-19 situation is resolved, and shares the way in which tourism entrepreneurs should learn and adapt to survive.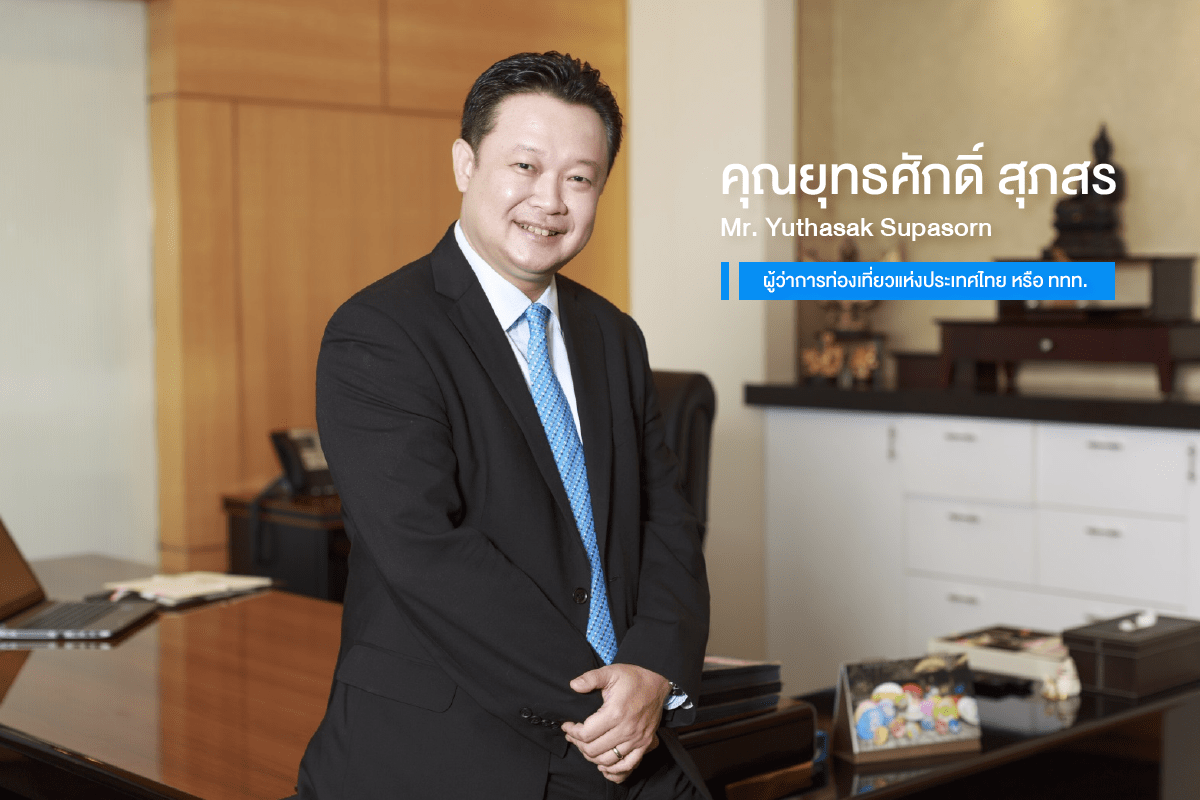 The Tourism Authority of Thailand (TAT) has been following the situation of COVID-19 since after the Chinese New Year at the beginning of this year. Also, they brought this matter to a meeting of the Economic Cabinet for assessing the situation at that time which we can compare with the SARS crisis. Thus, it is expected that it will have serious effects for roughly three months, after which it ameliorate for two months and return to normal. But COVID-19 is much more serious than the SARS situation. The global situation is constantly changing so the pandemic in Thailand may look better, but in other countries such as the United States of America or Europe it's still severe. Even in China, after talking to the five TAT offices there, there are signs that maybe there is a revival of the virus. Therefore, the Chinese tourist market will probably slow down. It's an important market for Thailand with about 11 million Chinese visitors last year. Chinese tourists may be expected to start coming back to Thailand around October this year, or maybe around Chinese New Year next year, depending on the situation. For other foreign tourists, we expect that in 2020 there will be a total of 16.13 million visitors, a decrease of 59%, generating around 7.4 billion baht revenue for the country, a 62% decrease down from last year. The domestic market is, I think, a complex case because it's not just about limiting travel which is the heart of tourism. There are still problems with drought, the economic downturn, and others. Thus, the whole year should be reduced by about 60% of the situation analyzed today.
COVID-19 is a disease that we've never seen before therefore, the factors that will revive our tourism depend on many things. In my opinion, if our country still has a spread of this disease, foreigners will not be confident enough to travel. Moreover, the important thing is the availability of our supply-side, as well as marketing measures. As for the question, what should we do in the second and third quarters? Supply-side preparations and marketing measures are something that we should enable during this period.
We have to admit that the tourism industry after COVID-19 will not be the same as before and we can no longer sell the same products. For example, traveling and checking in at the airport will have to entail more Health Screening. That's why we have to pay more attention to what is known as the 'New Normal'. The New Normal is bound to guidelines that we must adapt to, and not just only to survive during the next 2-3 quarters, but also to increase long-term competitiveness because we have to look to the future. The availability of supply-side is one of the most important things that will affect the speedy recovery of tourism in Thailand. Marketing measures should focus on the target group with highest spending power which entails more quality tourists. Because of this, occupancy rates may decrease. Meanwhile, we should take this opportunity to rearrange the image of Thai tourism. Therefore, during these 2-3 quarters, it is necessary to support yourselves. Because now every organization, every department, and every company is in a quite difficult situation. Thus, we have to help to create jobs, create income, and enhance liquidity for entrepreneurs to survive and also prepare to respond to the New Normal that must occur. The TAT has begun working with the Ministry of Public Health in order to determine hygiene safety management thus helping tourists to be more confident while visiting Thailand.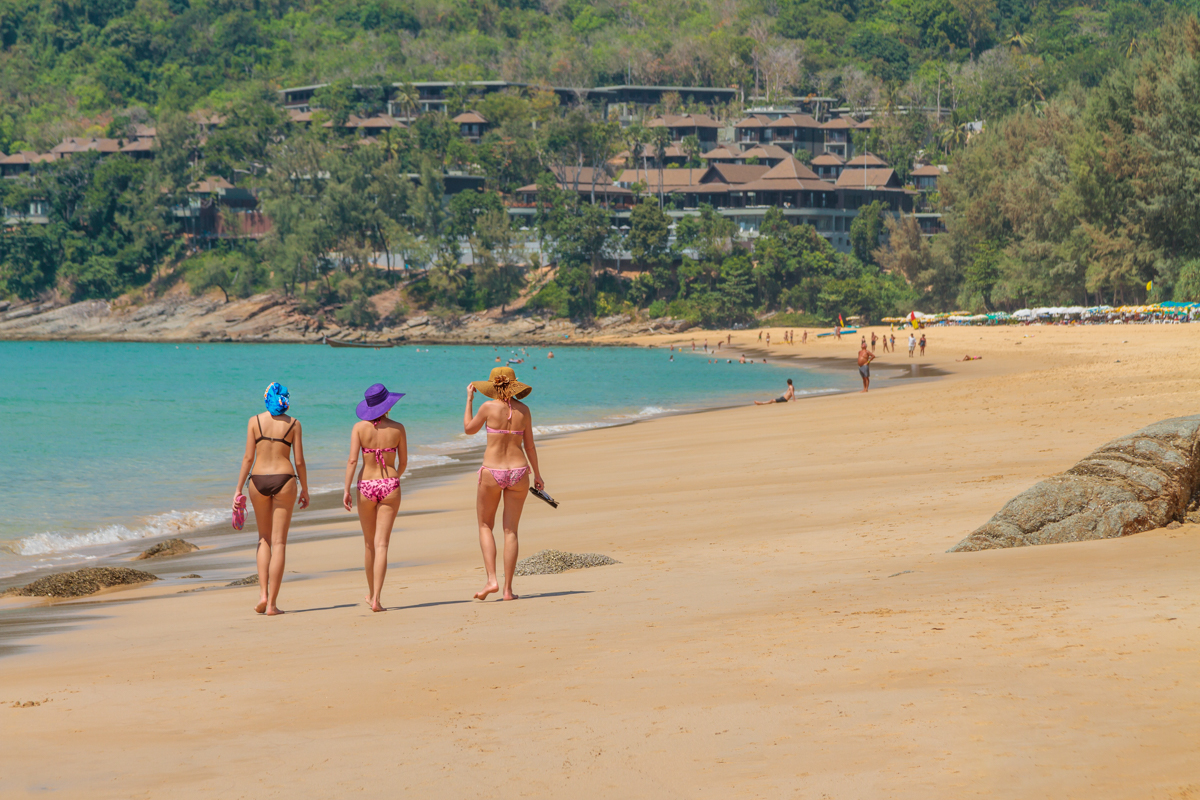 The New Normal is something that many people might question. So, The Governor of the TAT has a definition of New Normal in the tourism industry with new standards. Firstly, Mother Nature is recovering. Also, new policy formulation and planning related to hygiene including the development of the quality of personnel in the tourism industry in terms of cleanliness and hygiene will be introduced. And the limiting of the number of tourists at tourist attractions AKA 'Carrying Capacity' will take place. I think this will happen relatively fast. Thus, the important thing is how to make visitors confident enough to travel, such as through promoting and publicizing standard signs in order to guarantee hygienic and safe conditions for the tourist attraction entrepreneurs. Singapore has now branded 'SG Clean' as a symbol that can help make people feel that the place is safe and confident enough to use their various services. The TAT has tried to do it as well, but in a way to make people really more confident. Thus, I assigned the TAT offices in China to begin to explore when the cities are open for people to travel, and how their restaurants or hotels operate in order to bring these practices to adapt to our country. Moreover, the TAT works closely with the Ministry of Public Health and entrepreneurs in order to establish the New Normal during this time.
Health and Wellness, Weddings and Honeymoons, Sports, Greenness may have to add up to be a new group 'LoH' (Lifestyle of Health). This is a group of people willing to pay more to ensure that they are safe. I think that this is a marketing issue that we have to study in order to survive in this situation. There are three survival tips for entrepreneurs consisting of new adaptations: Pay attention to the New World, and Create a New Thai style.
The TAT has defined 'Five Go strategies' in the past. Now, under the circumstances of COVID-19, I would like to use a 'Three Go' strategy. The first Go is 'Go High' which focuses on the market in a specific group. In this market, we must retain existing customers. They might not come back today, but next year they may. Thus, try to retain the existing customer base because this group is a group with high-spending potential. The Second Go is 'Go Mass Q' in which the Q stands for Quality. If we expect only a high-quality market, a small number of customers may cause damage during the adjustment to the entrepreneur. But now, we look at another group which is the Sub of Mass group is 'Mass Q' which is the group that has the potential to enjoy higher-than-average spending.
The third Go is 'Go Digital' that we divided into '3D'. The first D is 'Digital' which we can't ignore because some people say 'Digital is life'. After this, apart from the passport, we may have to have a Digital Health Passport as well which all passengers must check before traveling. In hotels, we also may have to scan the QR code instead of using a keycard in order to reduce exposure. These are examples that we have to adapt ourselves to in order to be more efficient. The TAT aims to develop a digital platform as a marketing tool to replace Trade Marts, Trade Meets, and Roadshows. The TAT has developed a platform called the Thailand Tourism Visual Mart, AKA TTVM, which has been operating since October 2019. These will promote and enhance tourism under the current circumstances in which people do not travel. Thus, this is a part of helping to find a solution for entrepreneurs in the way that we have to live with Social Distancing.
The second D is "Domestic". We would have to pay more attention to the domestic market under the New Normal. In the past, many people might have thought that the cost of traveling in our country was higher than traveling overseas. How do we solve the problem? I think that we have to start to look at the domestic market more because if looking at the chances of recovery of the international market, it may be slower than the domestic market. I think entrepreneurs must have a strategy after COVID-19, in which the domestic market will be more important because of the limitations of social distancing when it comes to travel. Thus, we must look at the domestic market as a replacement. For example last year, there were an estimated 13 million Thai tourists traveling abroad. So, these people may be the prime target of Phuket or the southern region. This is a matter that we must plan for and value as it's important.
The last D is 'Dynamic', dynamics of change. The world will never be the same after COVID-19 and we have to prepare ourselves for changes which can occur all the time. Importantly, we must be flexible about whether to adapt to any changes or reduce dependency. In the past, we used to rely on a few target markets or sell only one agent for a whole year, but we have to require risk management nowadays. Quantity may not be the most important anymore for quality tourist destinations like Phuket. But the quality of safety is an important thing that must be built and maintained to ensure tourists' confidence. During this time, we can look back at problems in the past such as insecurity, environmental destruction, and undercutting. We have to find solutions because this is a way to make our tourism industry grow in the long term and be sustainable. I hope and believe that if we can build confidence for tourists, they will definitely come back to Phuket.
Lastly, I want to address Phuket's entrepreneurs in saying "Don't Give Up!" And I want to ensure you that all the TAT staff members are working hard. We believe that the tourism industry is absolutely not the same as in the past, but we are also confident that we will come back strong. And the people who can make us strong are the Phuket people and Phuket's entrepreneurs. The TAT is ready to fight and to help everyone side by side. We will return to happiness with a smile when our hotels and beaches will be full of tourists as before under the New Normal. But the most important thing is "Don't Give Up!"