The third Phuket Lobster Festival is being held at Central Phuket Festival and will run for the whole month of August, featuring interesting events and promotions.
            Mr. Wirachai Pranveerapaibool, the Managing Director of the Pracharath Rak Samakkee organization, told us, "There are about 20 fishing families whose income increases by selling lobsters as their main product. There are three major products that represent Phuket – pineapples, batik and lobsters. After the promotional event, we find that lobster prices rise by as much as 50% because of higher market demand. However, some restaurants offer lobster dishes for as little as 300 baht.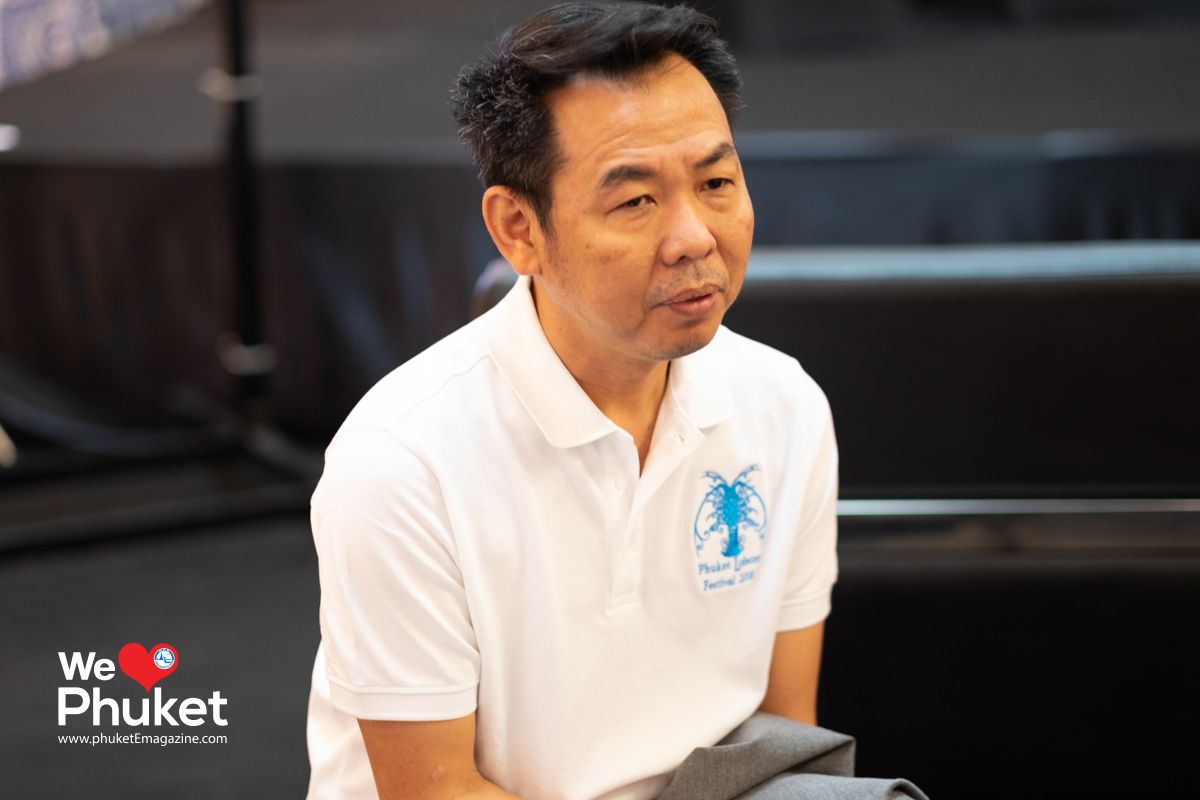 "There are so many new creative dishes inspired by lobsters and local food and more than 230 restaurants join in at the festival. Many restaurants want to be part of the 'creative city of gastronomy' movement by using unique cooking techniques, fusing food, and plate presentation. You'll find some special dishes such as lobster sashimi with fish sauce, lobster with spicy chili paste, lobster noodles, lobster ice-cream, choo chee lobster and more. If you want to find out more about the promotion and the participating restaurants, please load the application 'So Phuket'. I would like to take this opportunity to invite people to come to Phuket during the month of August when the weather is good."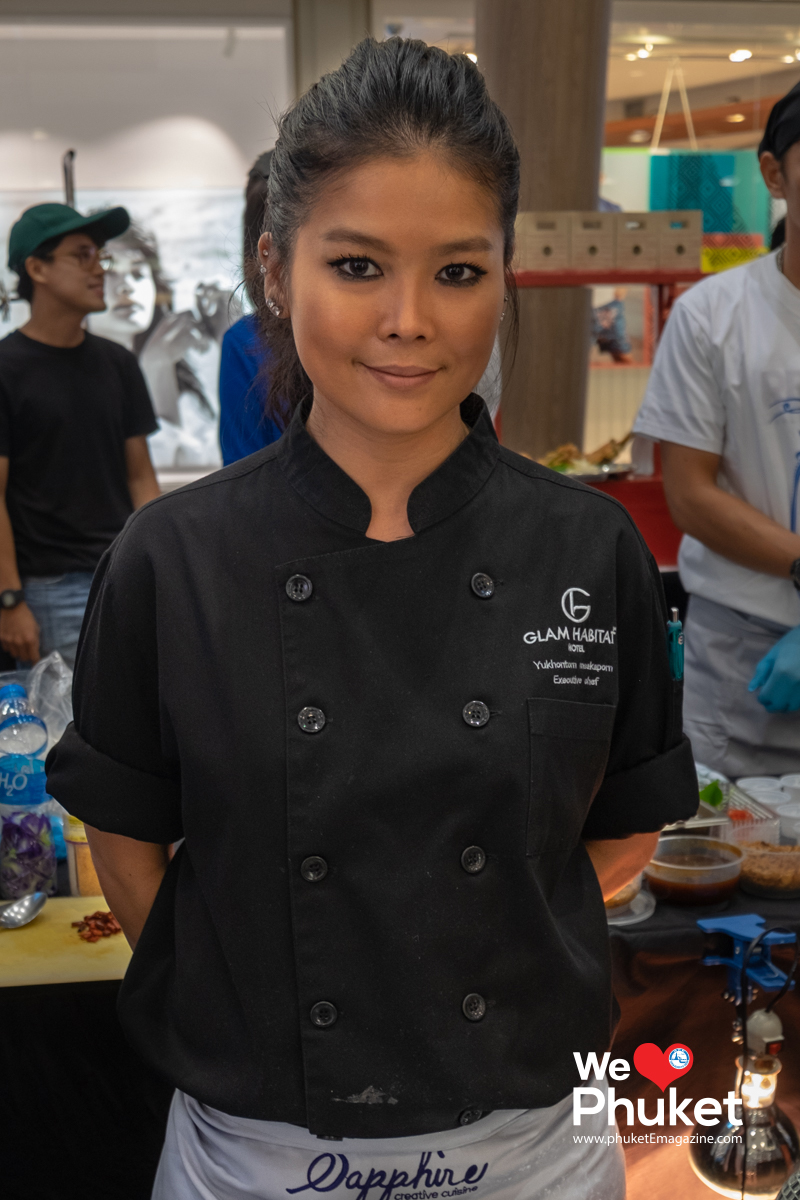 Start with lobster in tamarind sauce and lobster with ginger sauce at the Sapphire restaurant in Glam Habitat hotel, enjoy the chewy texture. The fusion menu starts at 999 baht and 1,290 baht only during the festival.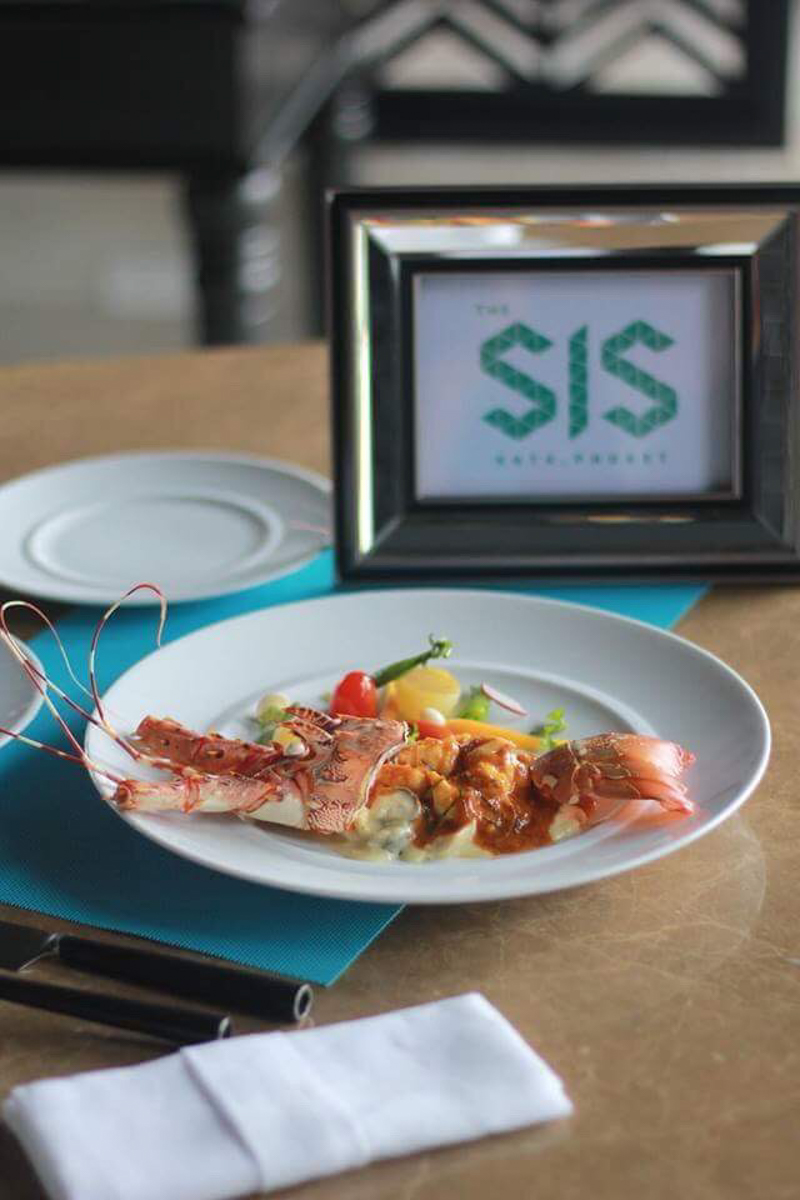 Another recommended dish is Phuket lobster tom yam cheese from The Sis Kata. The Chef seeks to highlight the strong flavours of Thai food and local specialties. The second recommended dish is Phuket Lobster SIS style featuring the uniqueness of Phuket local sauce. You can try these special treats at Twilight Sky and Dawn till Dusk. There is also a 20% discount at the event.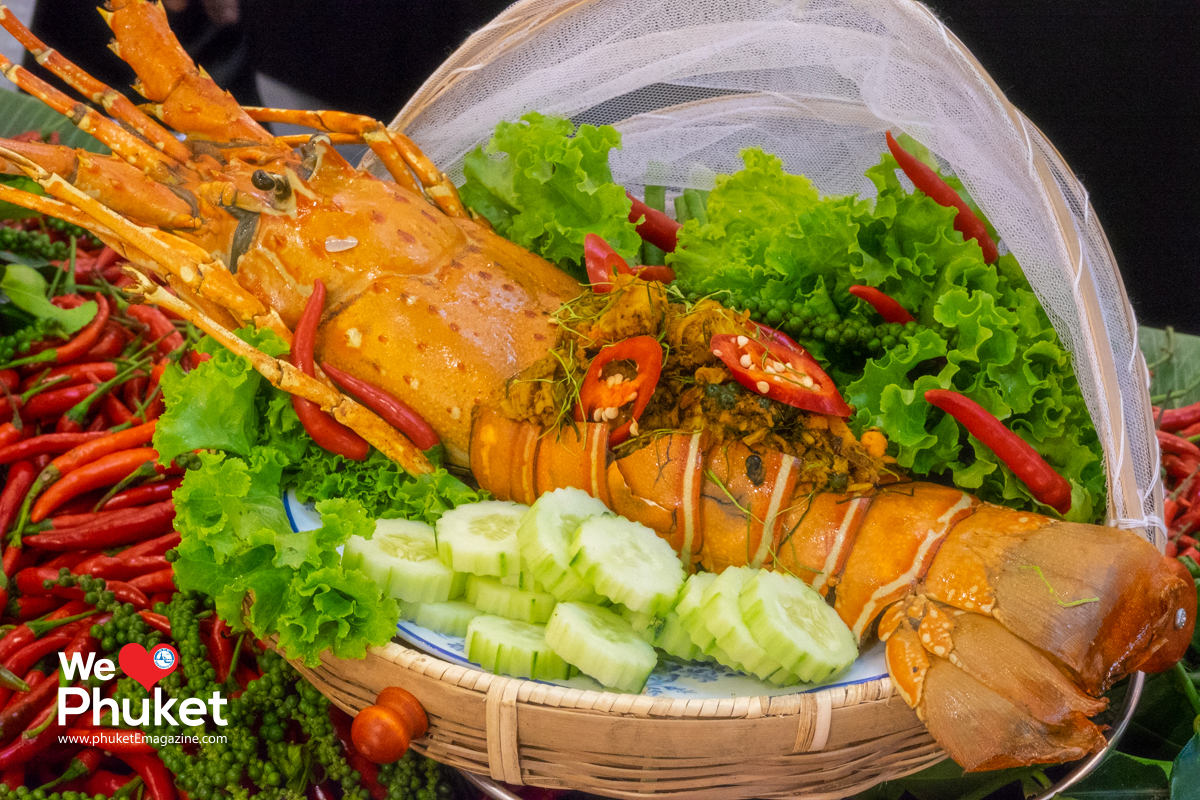 Tu Kab Khao has attended the Phuket Lobster Festival for three years now. The restaurant never misses a chance to offer good promotions to try out their lobsters. This year they offer fried lobster with spicy chili paste along with geng som lobster with pineapple and cashew nuts. Prices start around 1,200 baht.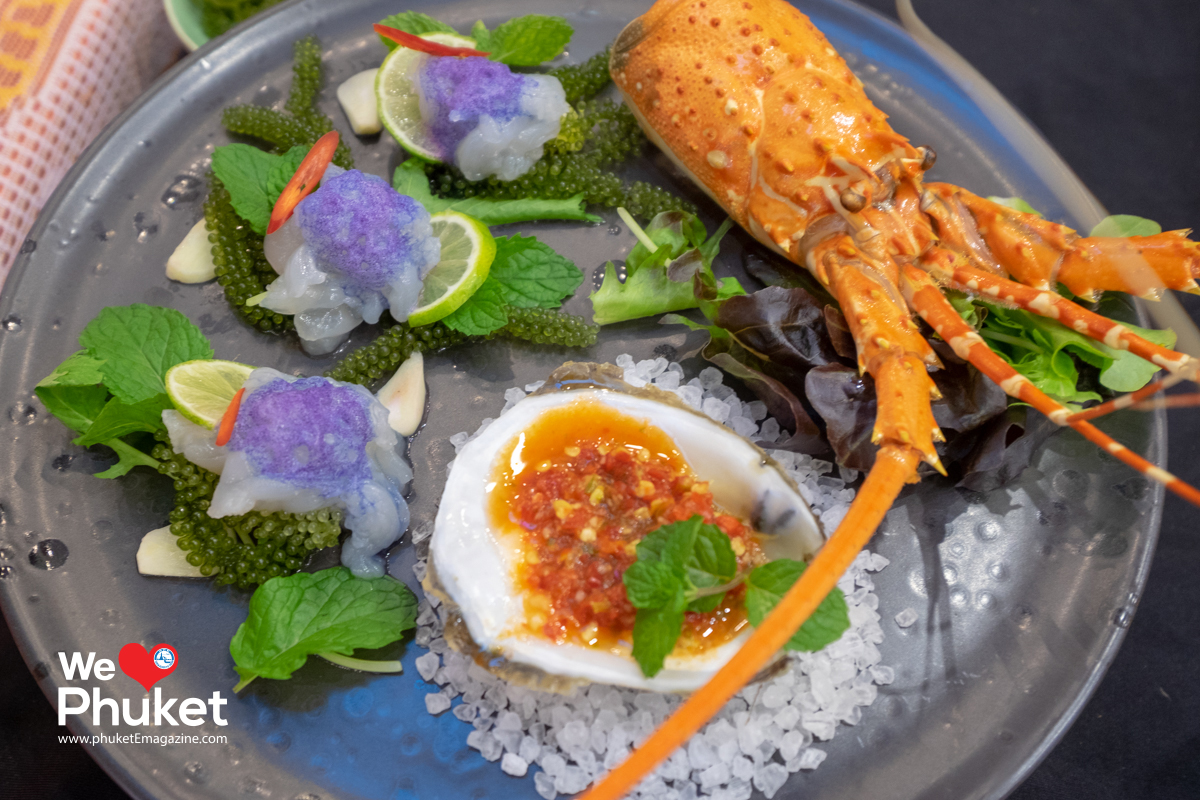 Another restaurant that has attended for the past three years is Tor Tam – Som Tam Indy. They offer sashimi lobster with fish sauce. The lobster is served on ice to accentuate the dish's freshness. This dish is only 333 baht. Another recommendation is larb lobster – a semi-boiled lobster served with a spicy sauce and sticky rice priced at 444 baht. This is a special eastern-style lobster only found in Phuket, but the most amazing creation is lobster ice cream. Indescribable – you've simply got to try it!
Lobster in Chinese cuisine is also available at Hok Ki Lao, visiting from Phang Nga Province. They grace the festival with fried lobster served with salt and chili. It's best to reserve in advance at 081-6061361, and 081-8912296. But that's not all! There'll be such wacky creations such as lobster phad sam men from Tantitiam, lobster paste from Mirror Mirror, lobster served with noodles from Kim Jae, Sashimi lobster from Hatori Japanese restaurant, lobster 'roll old bay' seasoning from Good Café along with proud puff with cheese from the Proud Phuket Hotel. There are so many more restaurants on the festival's list waiting for you to discover them so go to the 'So Phuket' application for more! Enjoy!