The last day of 2017 is on its way. Many people may have already made plans for the long weekend of this New Year's Eve but for those who haven't here are some suggestions for sunset locations at which to celebrate the last day of the year.
Laem Phromthep or Phromthep Cape is the most famous sunset viewing spot in Phuket. The views are enhanced by surrounding sugar palm trees over the cape that juts out toward the sea. As Phromthep is popular it's also quite crowded so be prepared to rub shoulders with many others! It's about an hour's drive from Phuket Town. Windmill View Point is located just up the coast from Phromthep and is a much more tranquil place. It'll take at least an hour to read this point from Phuket Town but this breezy spot (it's said to be the windiest place in the country) is worth it.
Location : https://goo.gl/PoHvTZ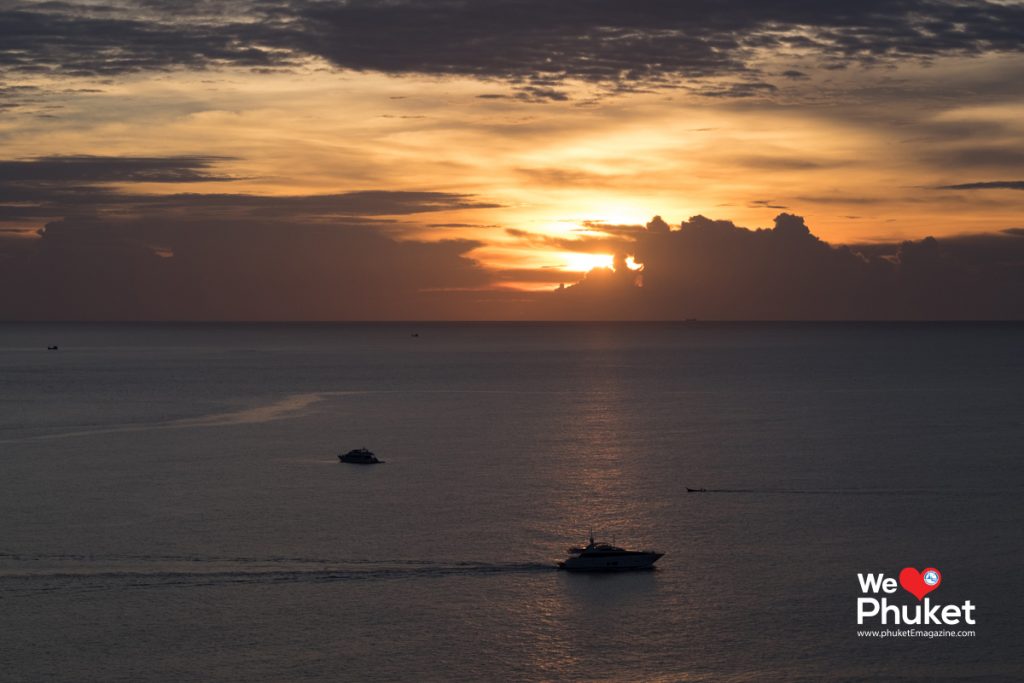 Kalim Beach – Another famous spot for sunsets, Kalim Beach is busy almost every evening. The highlight here is the rocky beach with its western-facing sunset vistas and views up to nearby Patong Beach. There are also lots of food vendors here selling seafood barbecues, delicious local street food (a must-try), fruit and drinks along the coast road. Eating tasty snacks while watching a vivid sunset is a special pleasure. It usually takes about 40 minutes to get to Kalim from Phuket Town, depending on the traffic.
Location : https://goo.gl/MJGU6W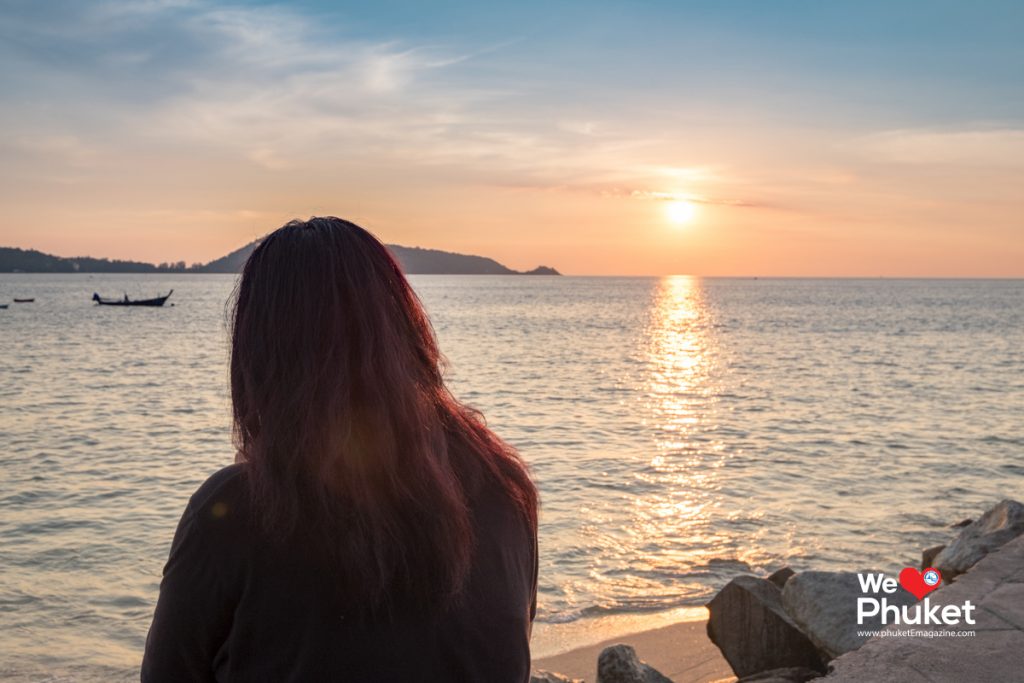 Surin Beach – This crescent-shaped beach is one of the best places for sunbathing in the late afternoon and some people stay on until in evening just for the sunset. There are lots of activities on the beach for families and groups of friends and everyone stops and focuses on the horizon until the sun sinks into the ocean. It usually takes about 40 minutes to an hour from Phuket Town and there's plenty of parking space.
Location : https://goo.gl/pbM9pr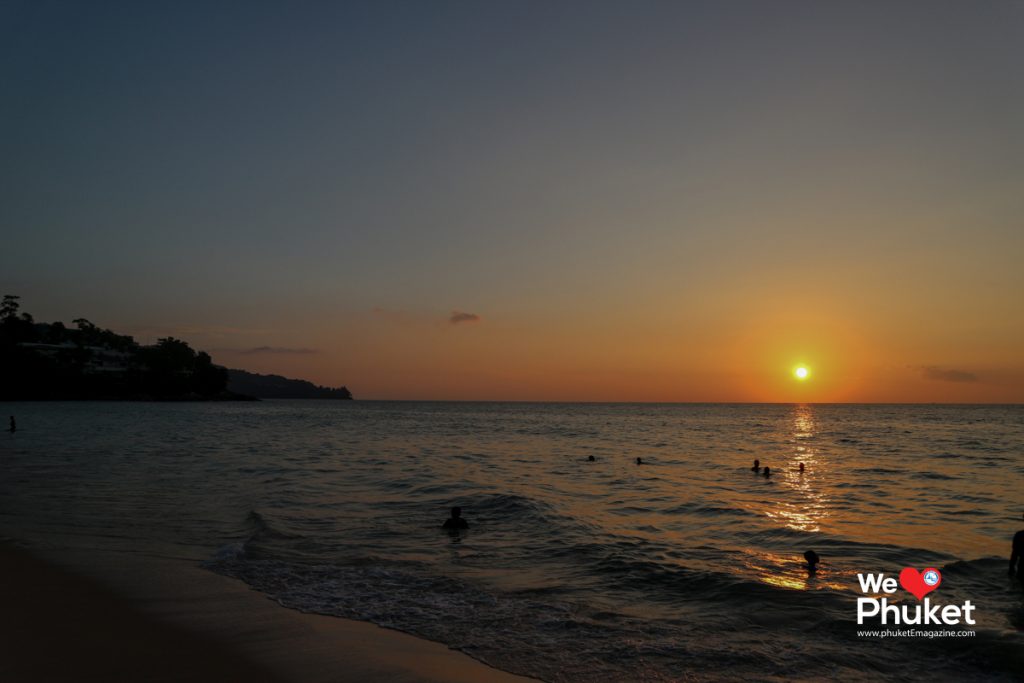 Layan Beach – Layan (Sirinart National Park) has fewer tourists compared to other beaches and is suitable for people who love peace and quiet. At low tide, you can walk out to the nearby island. The vanilla sky at sunset at Layan is beyond description. To get to Layan Beach from Phuket Town takes about an hour.
Location : https://goo.gl/X8WxH4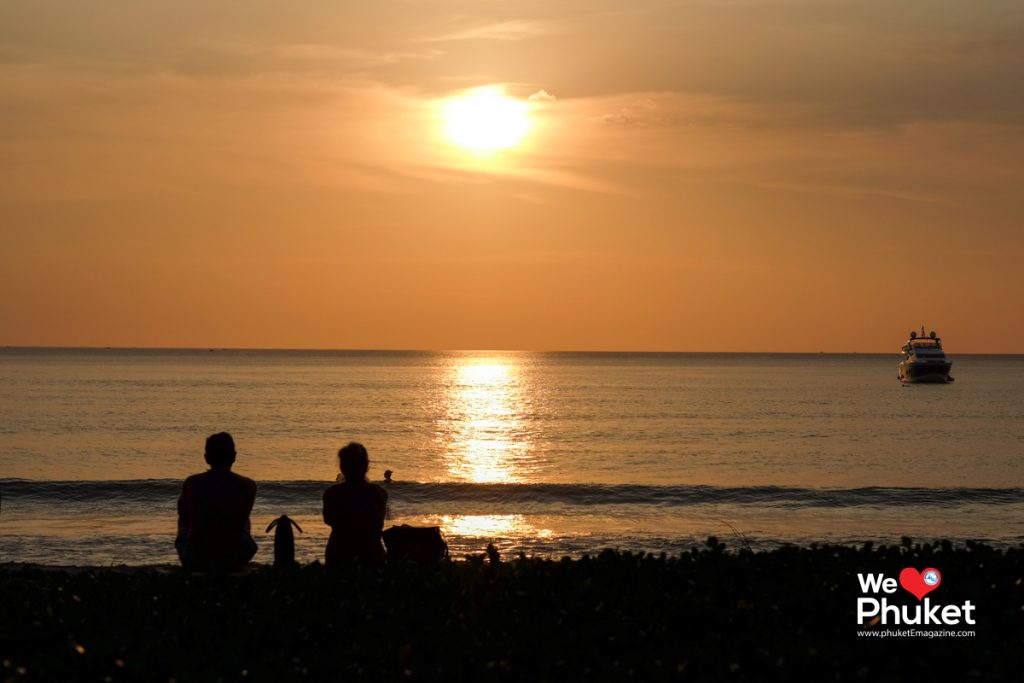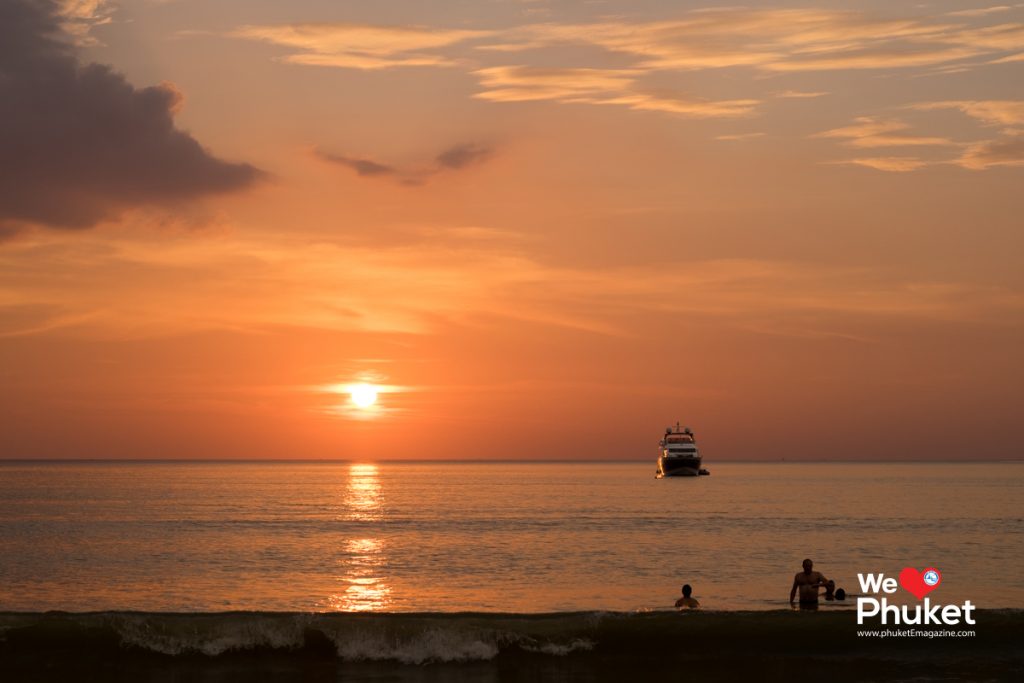 Laem Krating – This sunset viewing spot is for those who love adventure and hidden coves. The route is not easy and it involves walking the hilly pass from Baan Krating Resort to the cape. Park your car outside and walk directly through the resort. The hotel security will ask you to leave your ID with him for security reasons. When you reach the top of the cape, you will find 180-degree, panoramic views of the Andaman Sea, Promthep, Windmill View Point. As the route is a bit difficult, you should count on at least two hours to reach Laem Krating (one hour from Phuket Town and another on foot from the car park to the cape).
Location : https://goo.gl/CztEVt