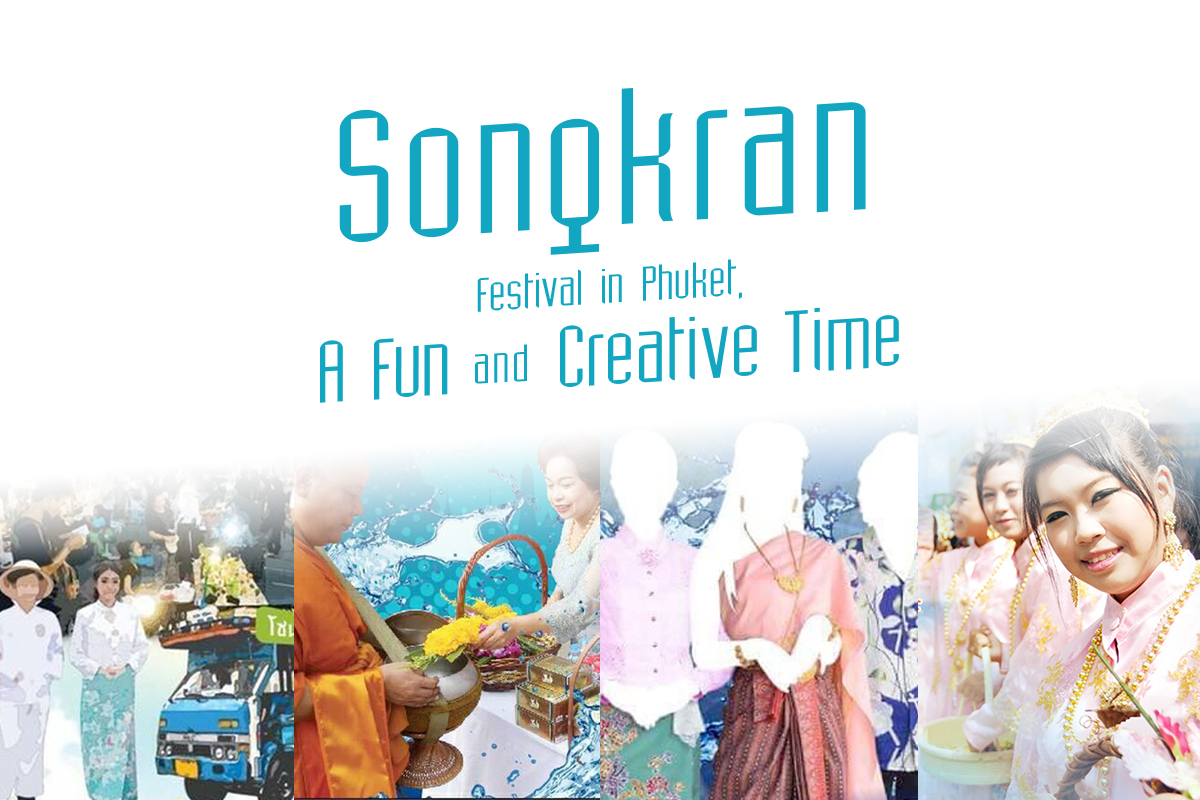 For this year's Songkran Festival, Phuket has organized its celebrations in different areas.
Traditional Thai Songkran Festival, Phuket
Period: 12-16 April 2018
Location: Historical Park, Thalang
Thalang's traditional Thai Songkran Festival will have cultural performances, food stalls with local dishes served up from 17:00 – 22:00. On 13th April, participants are invited to dress in traditional Thai costume and to join a sacred ceremony with monks and elders. Highlights include traditional Thai-style activities unique to this annual event.
Songkran Festival on the Beach
Period: 11-13th April
Location: Bangla Road, Patong
For those to love to join in with the watery splashing extreme fun and to meet visitors from all over the world, Bangla Road in Patong is THE place to be. There's an evening concert on the nights of 11-12 April and on 13 April 99 monks will make merit while at 19:00 traditional Thai dancing will take place.
4th Water Festival 2018
Period: 13-15 April
Location: Dibuk Road, Phuket Old Town
Baba-Style dressing in traditional Peranakan costume is the order of the day in the area. On the 15th of April there'll be a concert featuring famous Thai artists as well as a Baba-style dress competition. Have lots of fun at this colourful event in Phuket Town!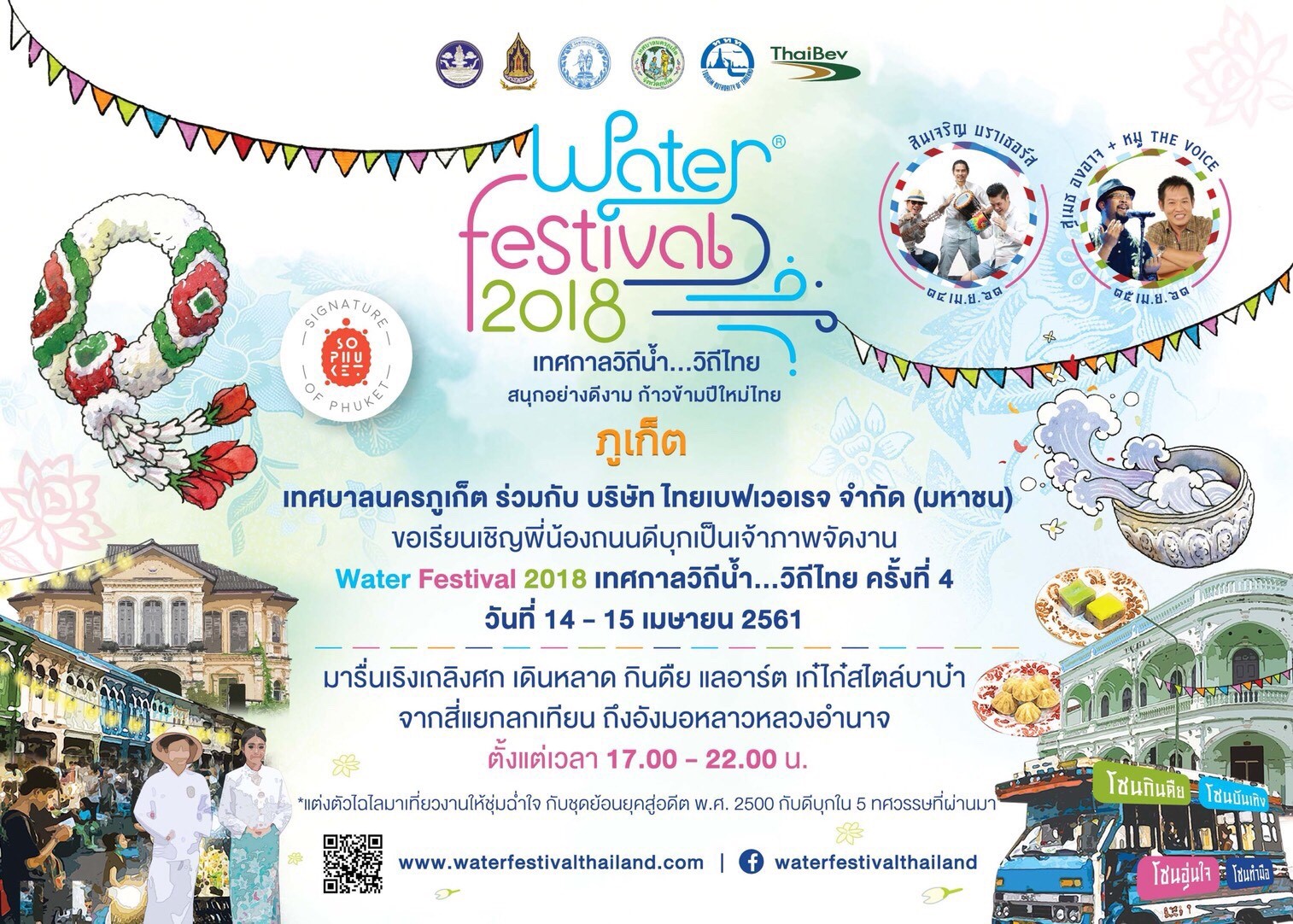 Songkarn Alcohol-Free
Period: 13 April
Location: Limelight Avenue, Phuket Town
You don't have to drink alcohol in order to have a good time as this event proves! The MThai website lists it in its Top Five Events because of the 'safety factor'. Taking place from 17:00-22:00, there's a 'Miss Songkran' beauty contest along with a Thai dress competition and award-winning support by the TAT Phuket. There'll also be live music from local bands to enhance this special event. Enjoy!