Imagine if you had the chance to experience a luxurious boat trip, to watch a beautiful sunset and to enjoy music and food onboard. It'd be a special occasion wouldn't it?
This can be provided to you by the experienced and professional tour agent Nikorn Marine. They have 30 years' experience in the tour business therefore, they know exactly what travelers' needs are and this is the reason why you can trust them to arrange a special occasion in Phuket.
Recently, Nikorn Marine has launched a new catamaran named Papakang which offers luxurious and comfortable facilities for passengers.
Ms. Virintra Papakityotsaphat, Managing Director of Nikorn Marine Group, shared with Phuket E-Magazine that, "Many people think that cruising is not comfortable and that it involves cramped and small spaces so we decided to create a new project which focuses on the luxurious side of cruising where passengers can relax and enjoy the comfortable facilities. This is the reason why we launched Papakang.
"Nikorn Marine Group started in the business with small speedboats for fishing and then we expanded our business; we decided to move further with a bigger boat that can accept almost 100 people and that provided catering. In the area of Chalong Pier, there was no other company providing these services so we thought this was our chance to create the Papakang project.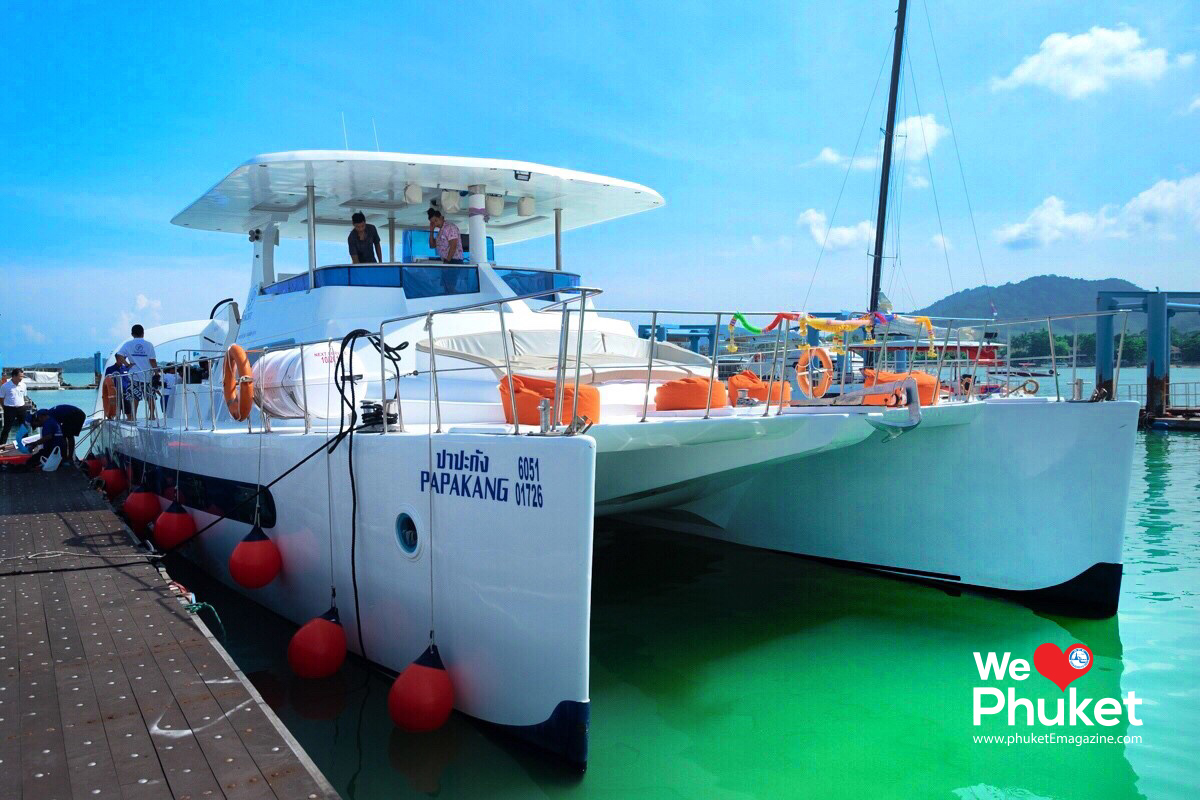 "The high-end services of Papakang include a five-star chef so we can arrange luxurious dinners, cocktail parties, BBQs or seafood dining according to customers' wishes. Moreover, we have a bar and for entertainment, our passengers can enjoy music with the resident DJ and full options of visuals and sounds. Plus, at the Bilge, there is a see-through window which provides underwater views. Or go upstairs for 360-degree panoramic views. Papakang can accept up to 80 people and is suitable for arranging private events and island hopping. Lately, we have arranged wedding ceremonies and staff parties on Papakang. Just tell us what you wish, and we can do it for you.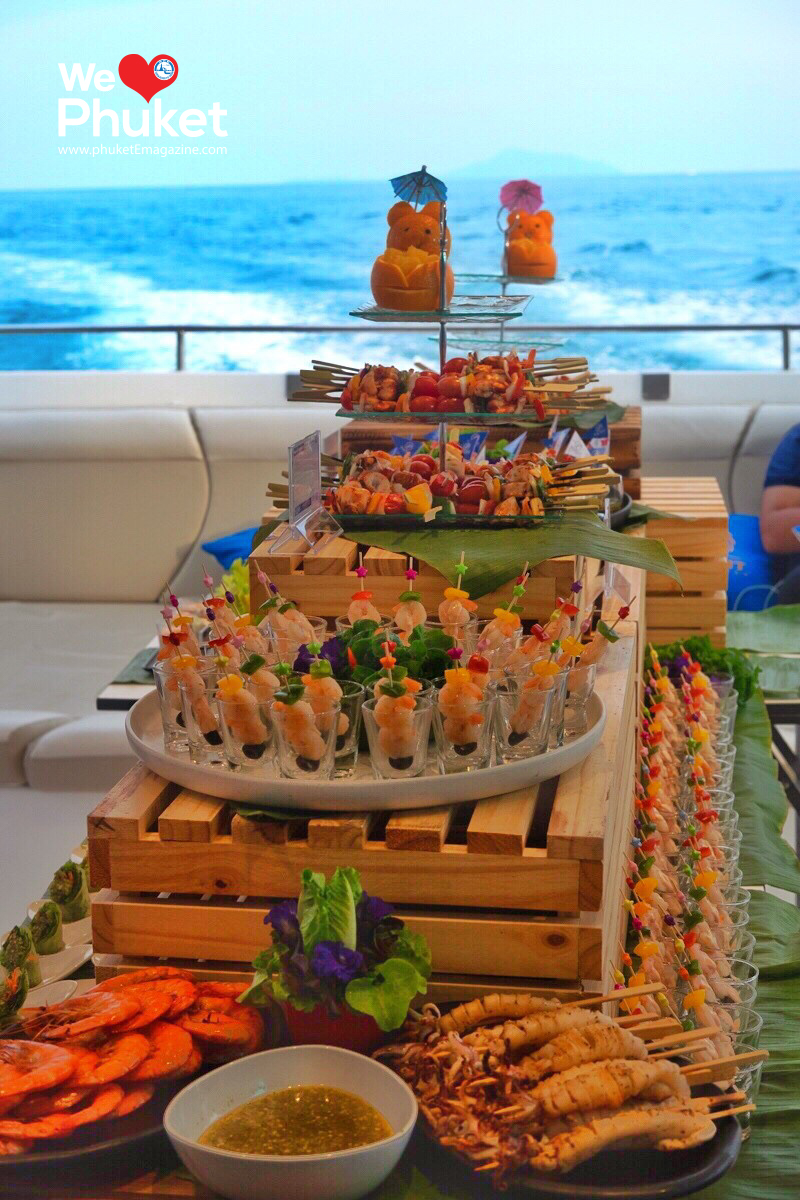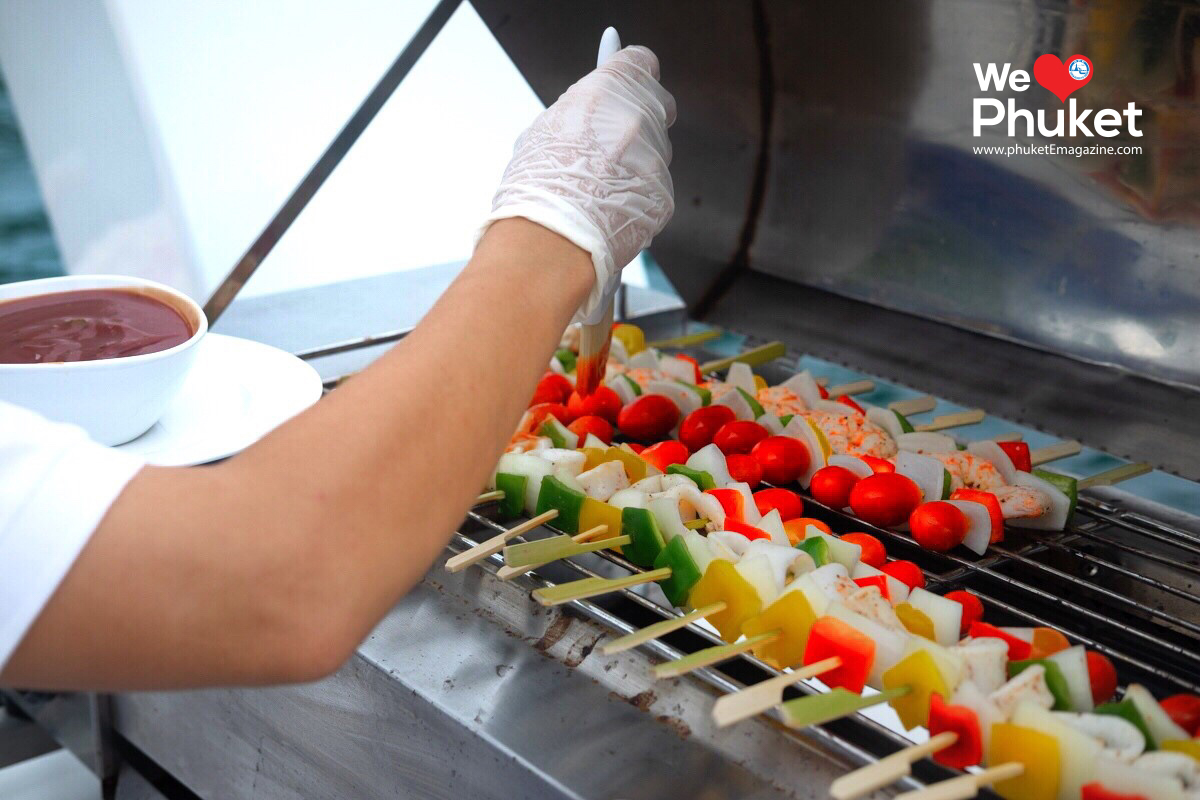 "For the choice of routes, we highly recommend beginning the journey at Chalong Pier and crossing over to Coral Island. Take time to swim and enjoy our waterslide and simply have fun. In the evening, we will move to Promthep Cape where our passengers can relax with drinks and the stunning sunset. This is just an example of one our routes. Customers can select their own routes such as Maithon Island, Racha Island, Phang Nga Bay, and Phi Phi Island. In addition to the route, customers can choose their schedule as well.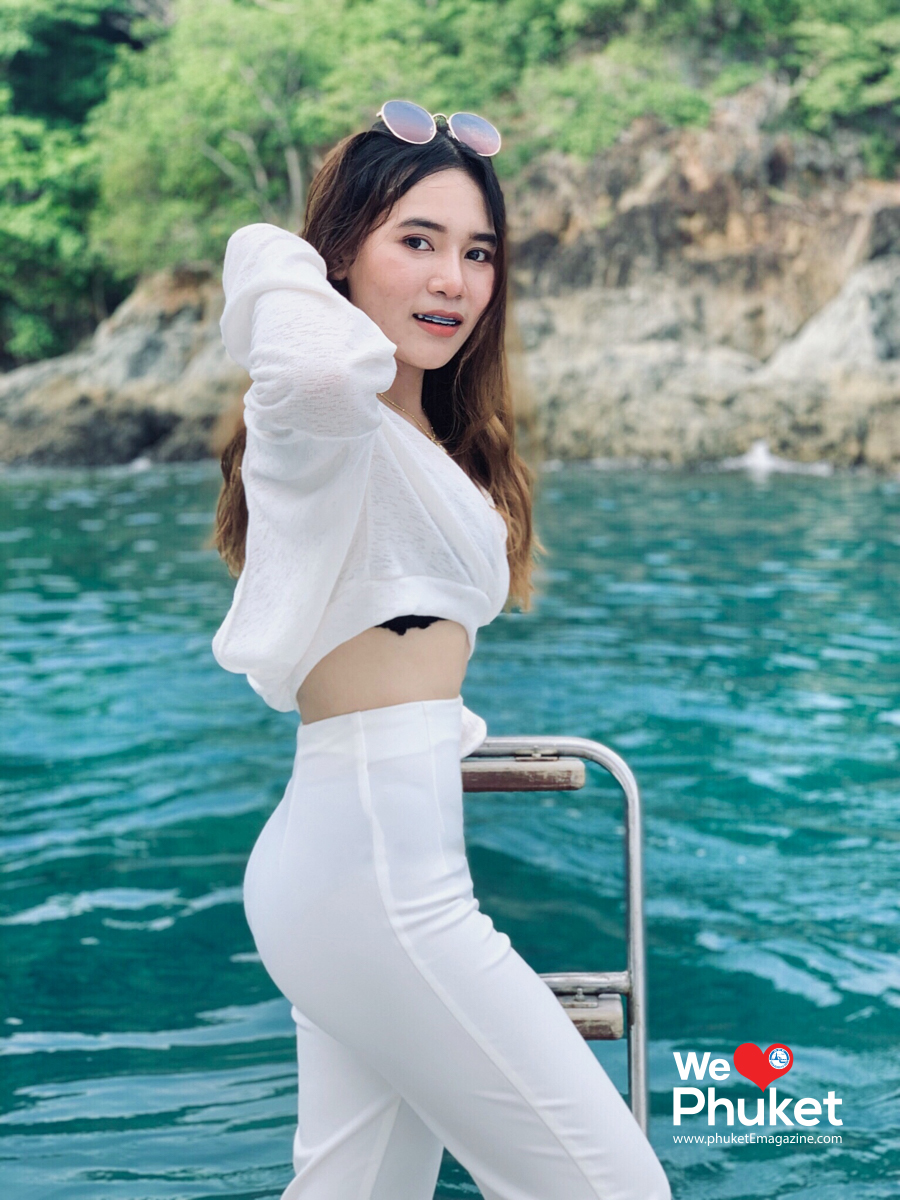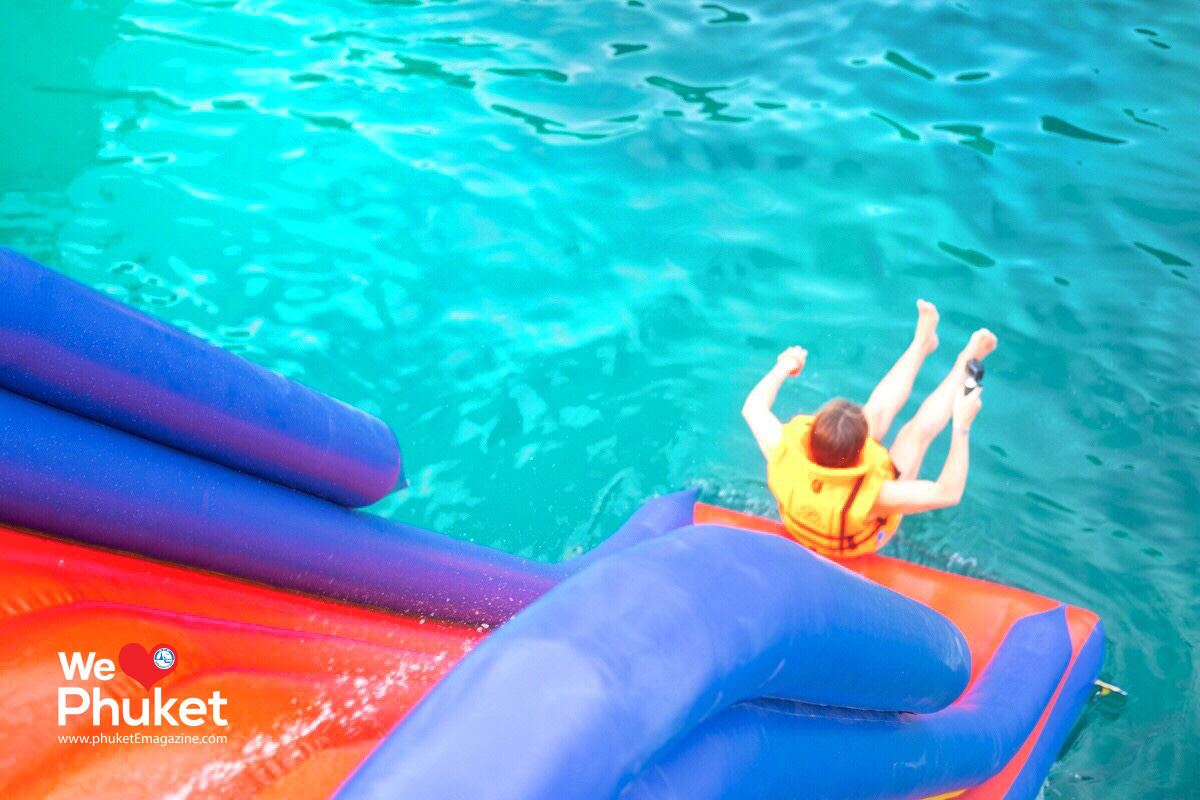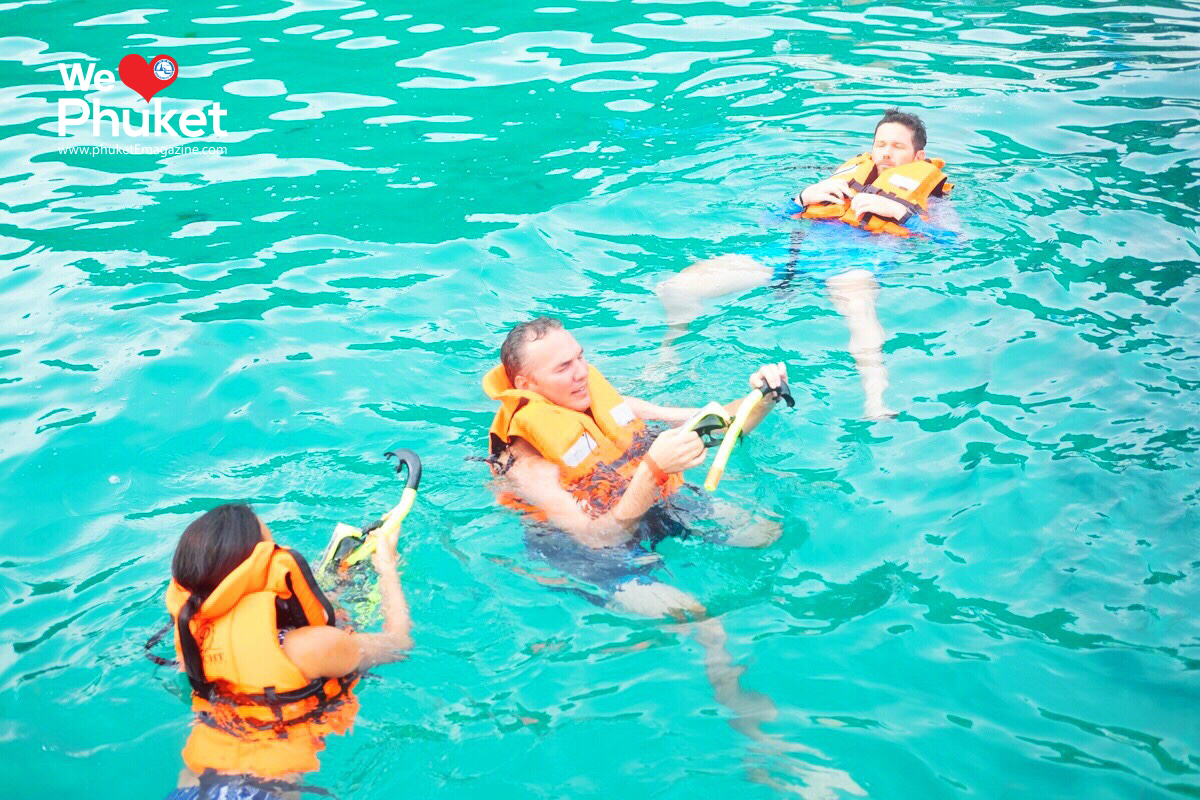 "Last but not least, the main thing that we are concerned about is security. For this reason, Papakang has a full security system which includes firefighting equipment around the boat, an emergency kit, and lifejackets for all passengers. Before we begin the trip, our staff will provide information to all passengers about insurance, the boat's plan, emergency exits, lifejacket and emergency routine. Our security team will take care of all passengers on the boat and in the water. This is the first priority and we strictly follow the standards of the Marine Department to make sure that all passengers are safe. In addition to our service on the boat, this is our main responsibility."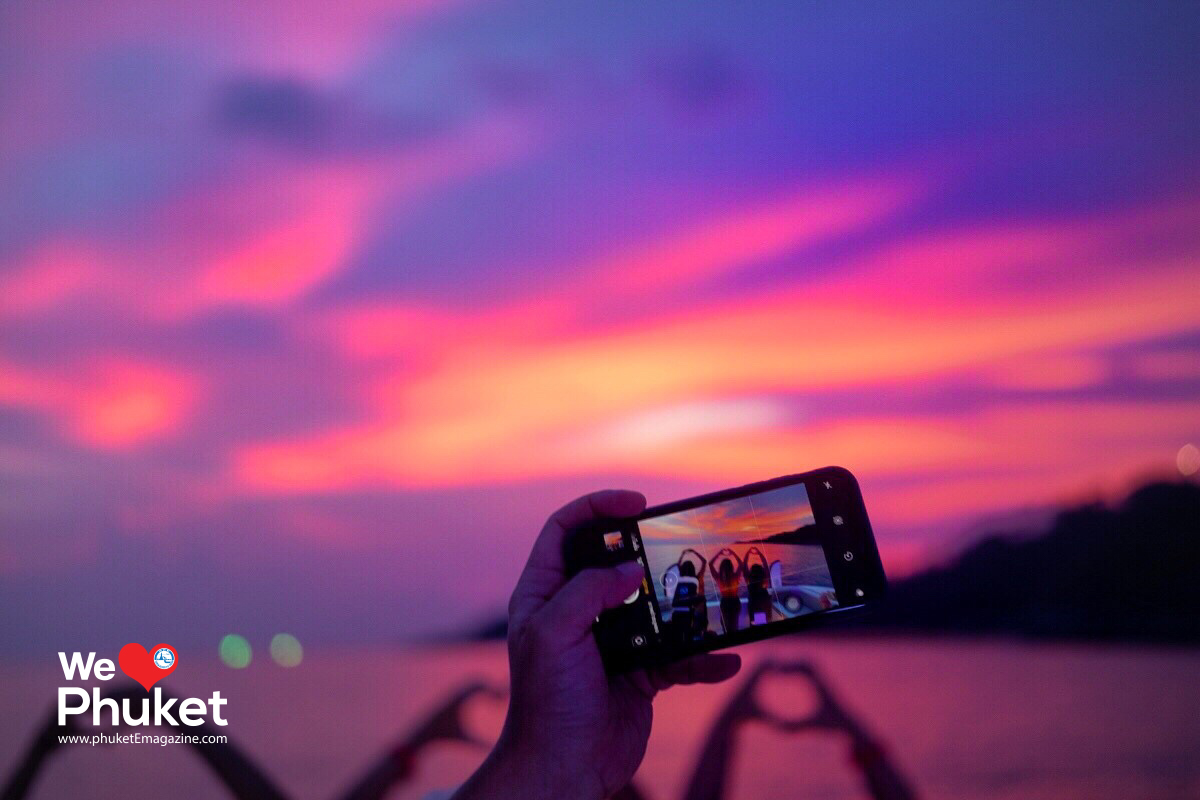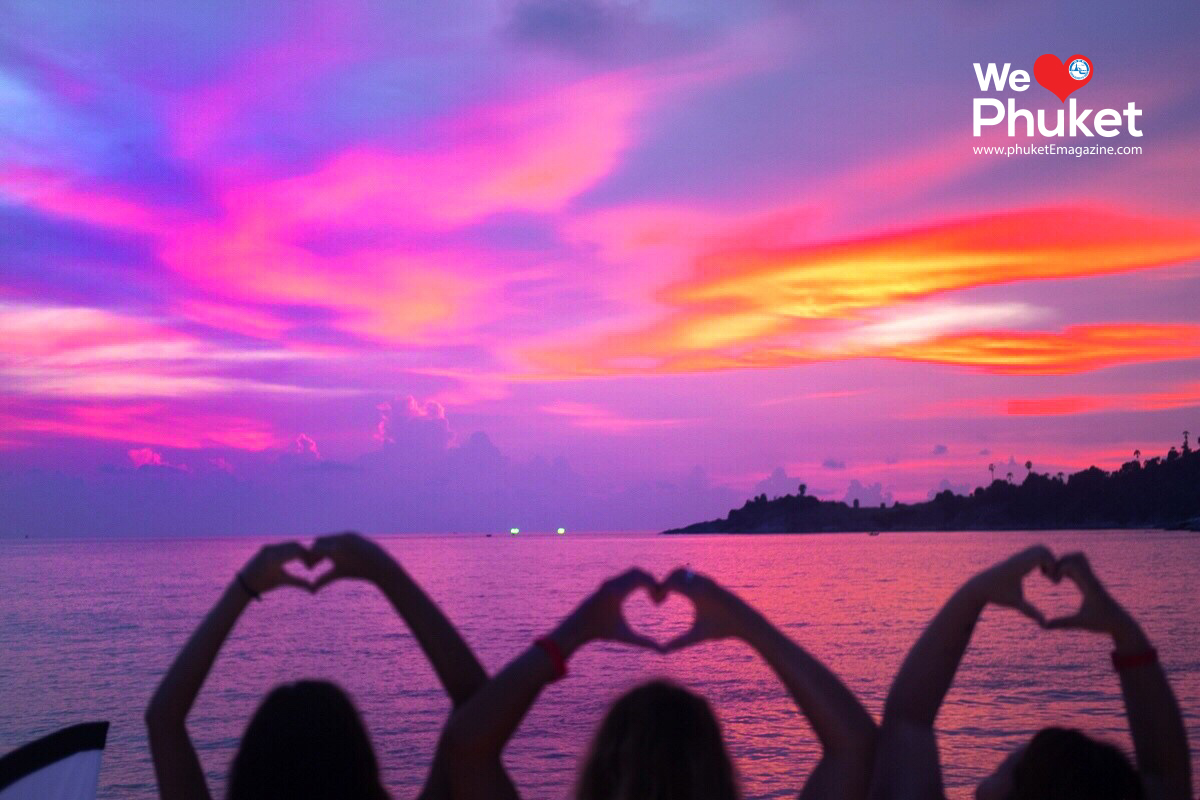 More information: https://www.facebook.com/nikornmarine/