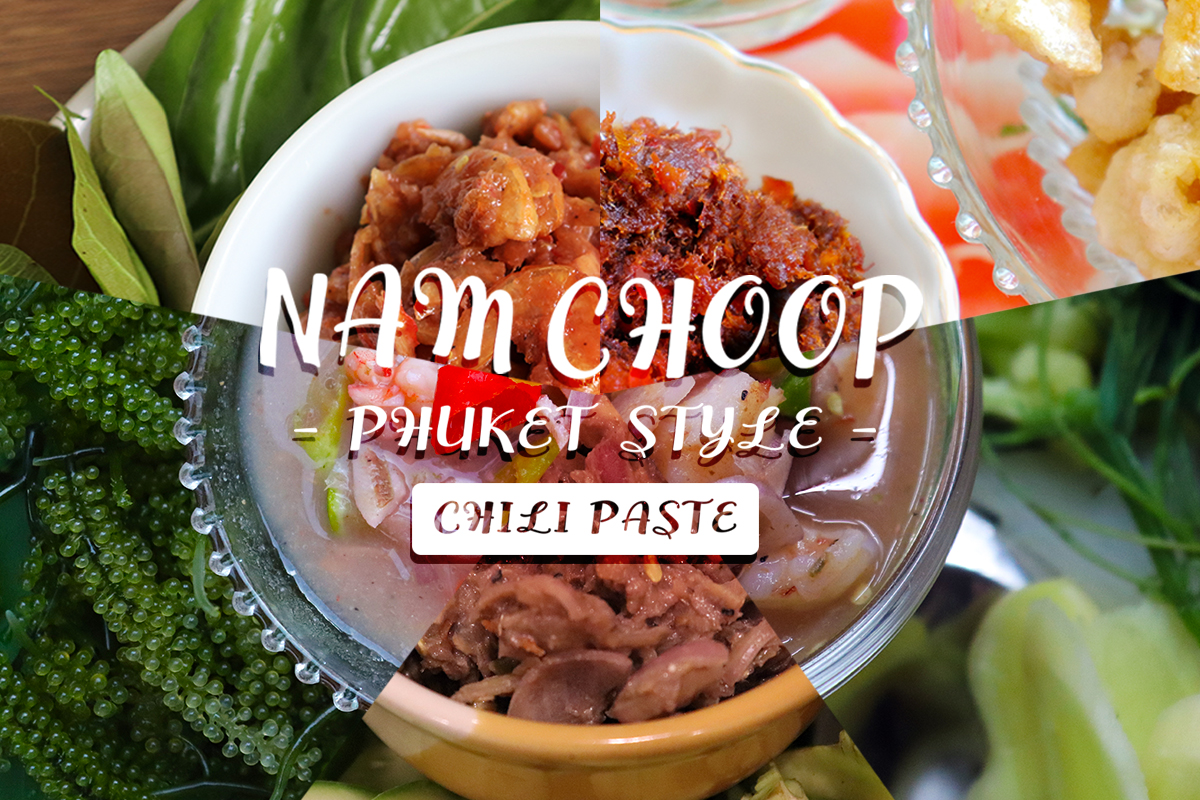 Phuket E Magazine would like to introduce you to a Phuket-style chili paste called 'Nam Choop'. This is a must-try dish.
Nam Choop Yam
'Yam' simply means to squeeze or to mingle ingredients together. The ingredients in this dish are dried shrimp paste, onions, chopped chilis, boiled shrimps or boiled fish and lime. After grilling the shrimp paste for a good aroma put all the ingredients together in hot water and mix well. The sour taste of the lime brings out the taste. Nam Choop Yam complements most dishes.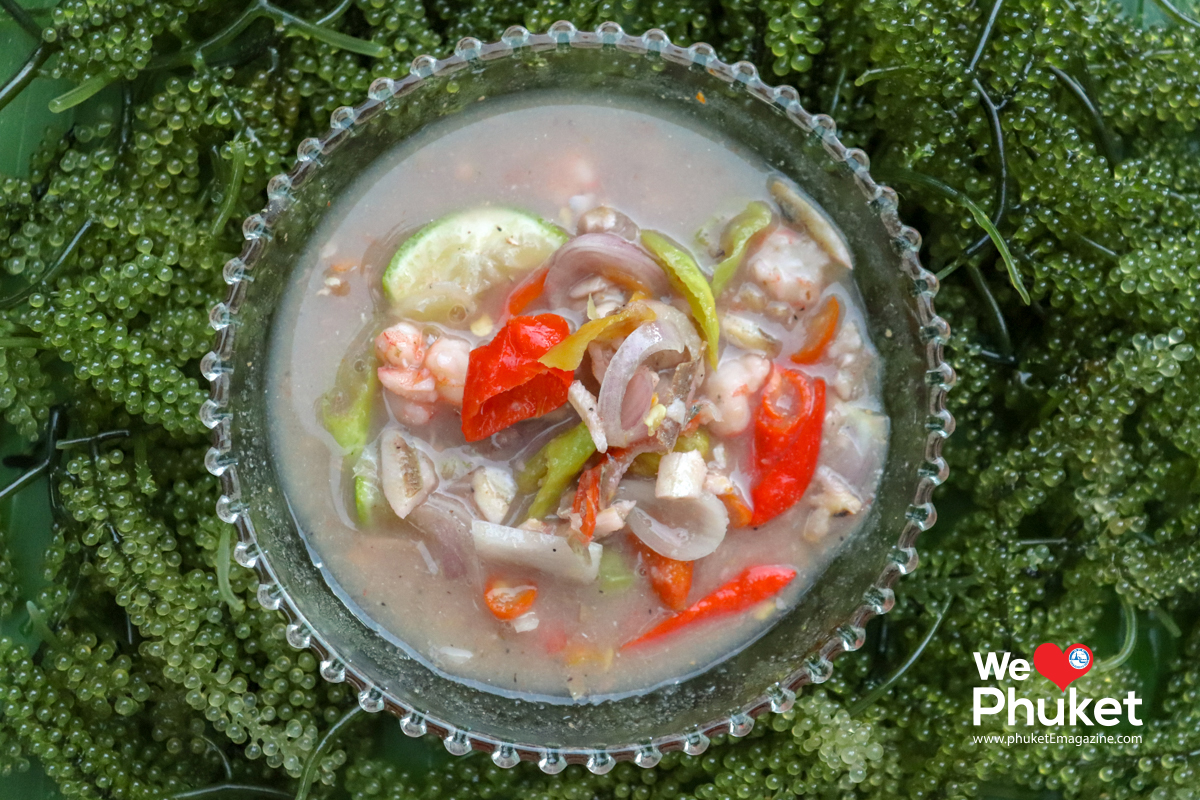 ---
Nam Choop Yok
'Yok' means to crush with a pestle. Take the ingredients such as garlic, chili, lime, dried fish, dried shrimp, shrimp paste and some water and mix in a mortar. This dish goes well with warm jasmine rice.
---
Nam Choop Khaw
'Khaw' means to roast. This is very dry style of chili paste mixed with dried shrimp, onion, garlic, and dried chili. Spice up the taste with tamarind, lime and sugar. Pestle them all together like Nam Choop Yok then slowly stir fry at low heat until all the ingredients and finally season the paste. This type of chili paste can be kept in the refrigerator for a while. A popular chili paste in island households.
---
Nam Choop Kung Siep
This is considered to be the best souvenir dish for your friends if you visit Phuket. The basic cooking process is also just like Nam Choop Yok but the highlight of the chili paste is a dried shrimps and fish topping. The resulting crispy texture is due to the fish.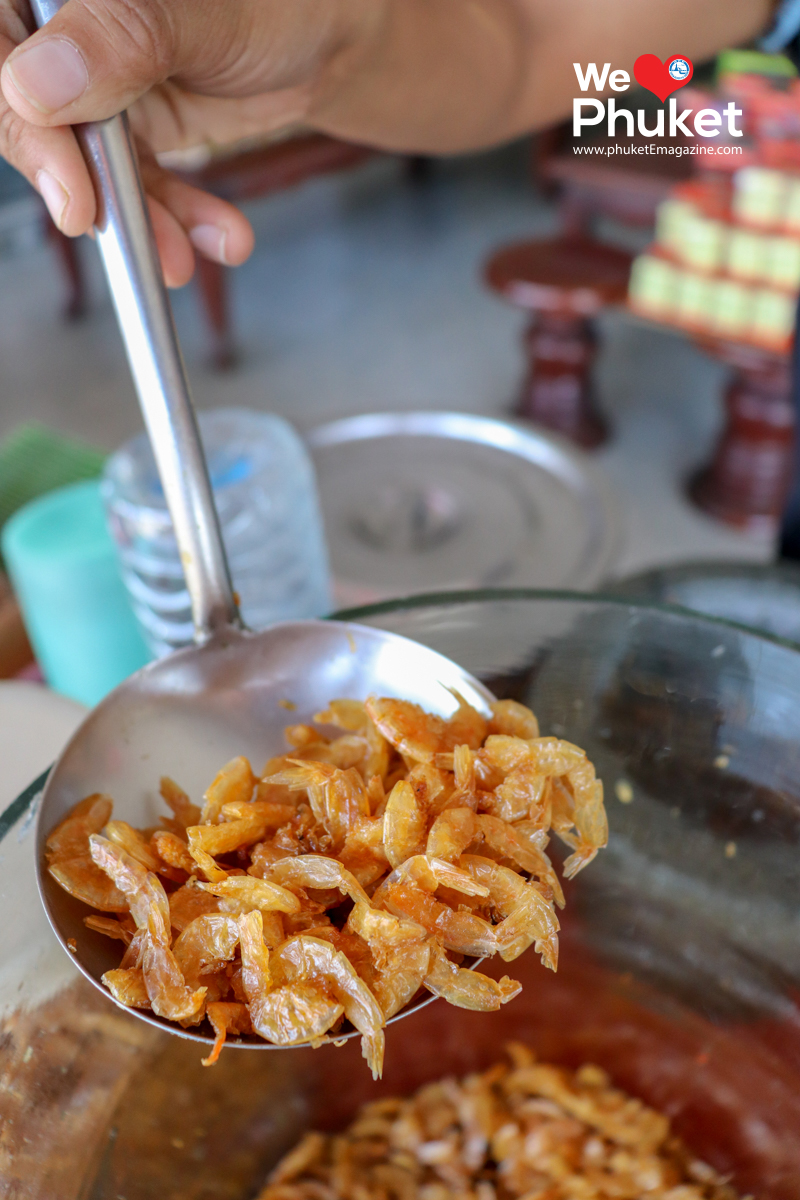 ---
Nam Choop Kung Sod
Another refreshing dish consisting of freshly boiled shrimp. Diced fresh sea shrimps are boiled, mixed together with other shrimp paste, onion, dried chilis and lime. This simple Nam Choop Kung Sod with warm jasmine rice and an omelette is a perfect meal.
---