In 2018, we took you to various locations, restaurants, attractions and notable places in Phuket. However, in 2019 we want to encourage you to welcome a new travel concept; Green Travel. The idea is to enjoy travelling yet at the same time to save the earth and to keep it beautiful for the next generations. The idea of saving Phuket's environment and surrounding waters was inspired by K. Prasopsuk Leadviriyapiti (Ajarn Pom). Ajarn Pom has held art exhibitions both in Thailand and overseas. Her purpose is to aim to build up the environmental consciousness of young people. If you're interested you can visit Ajarn Pom's art studio at Phuket Art Village on Soi Saiyuan, Rawai.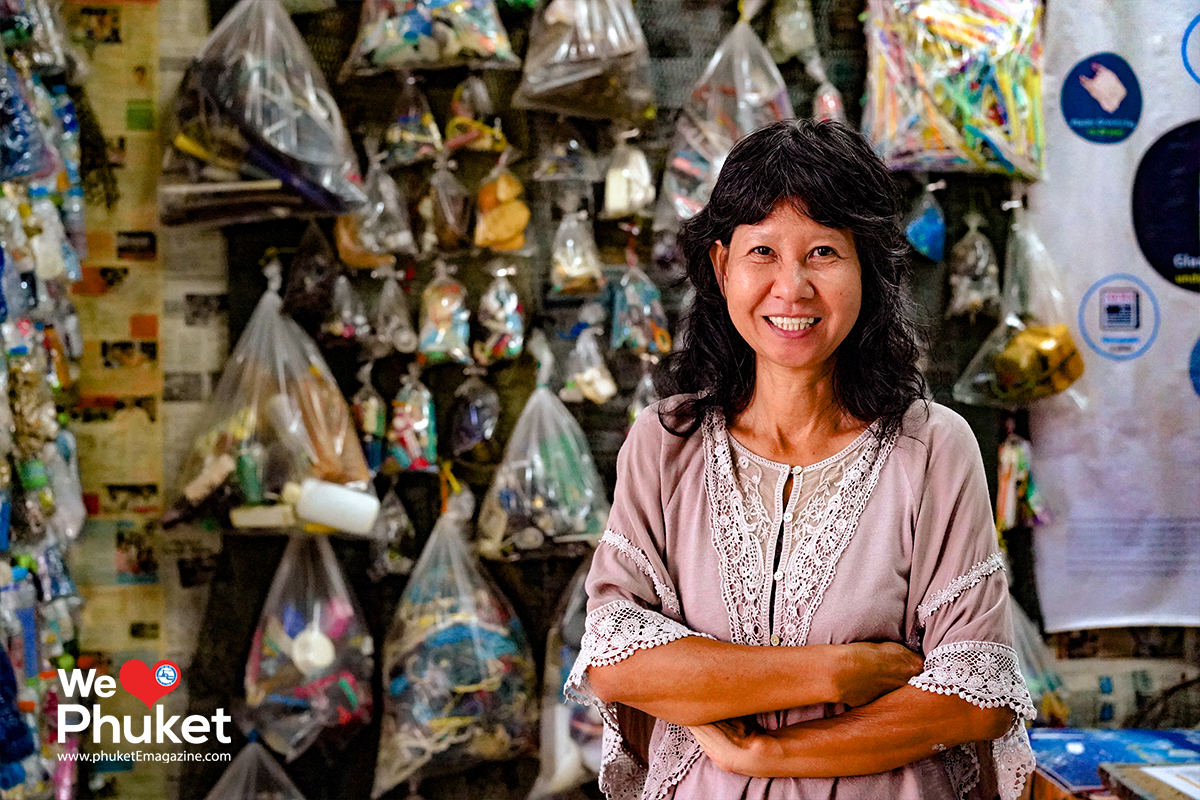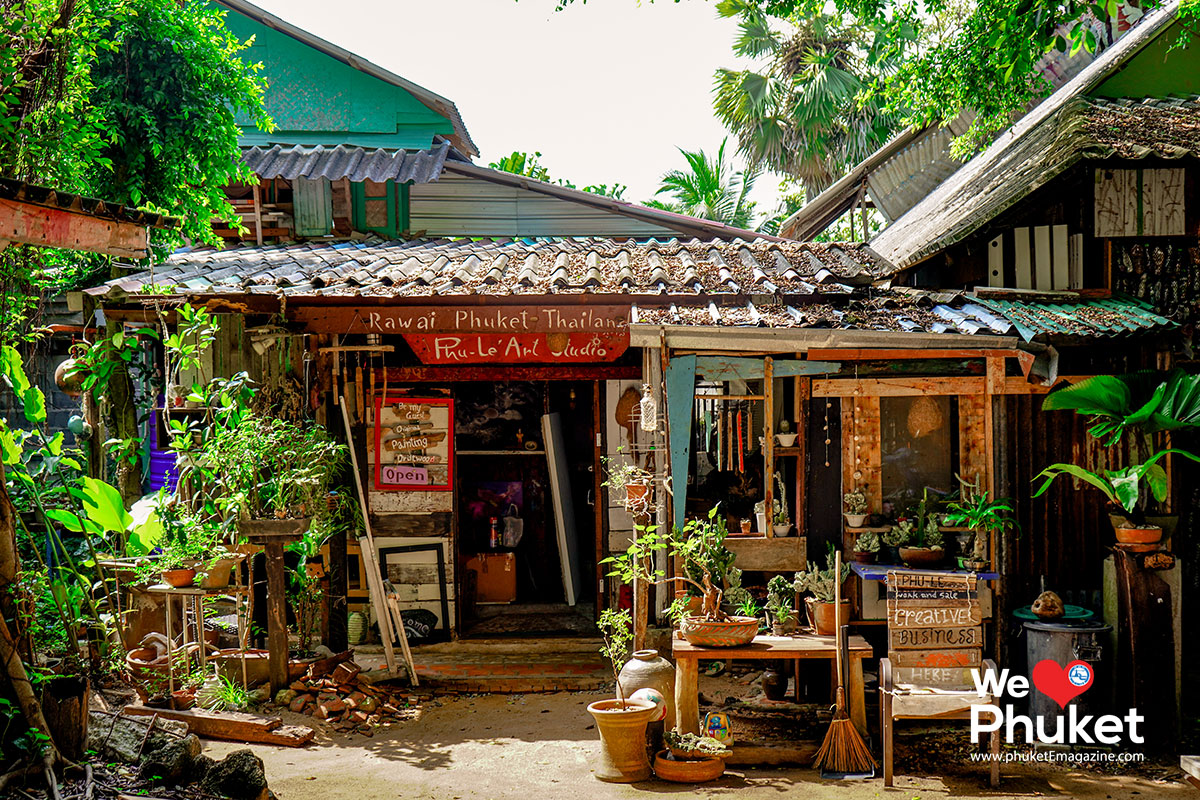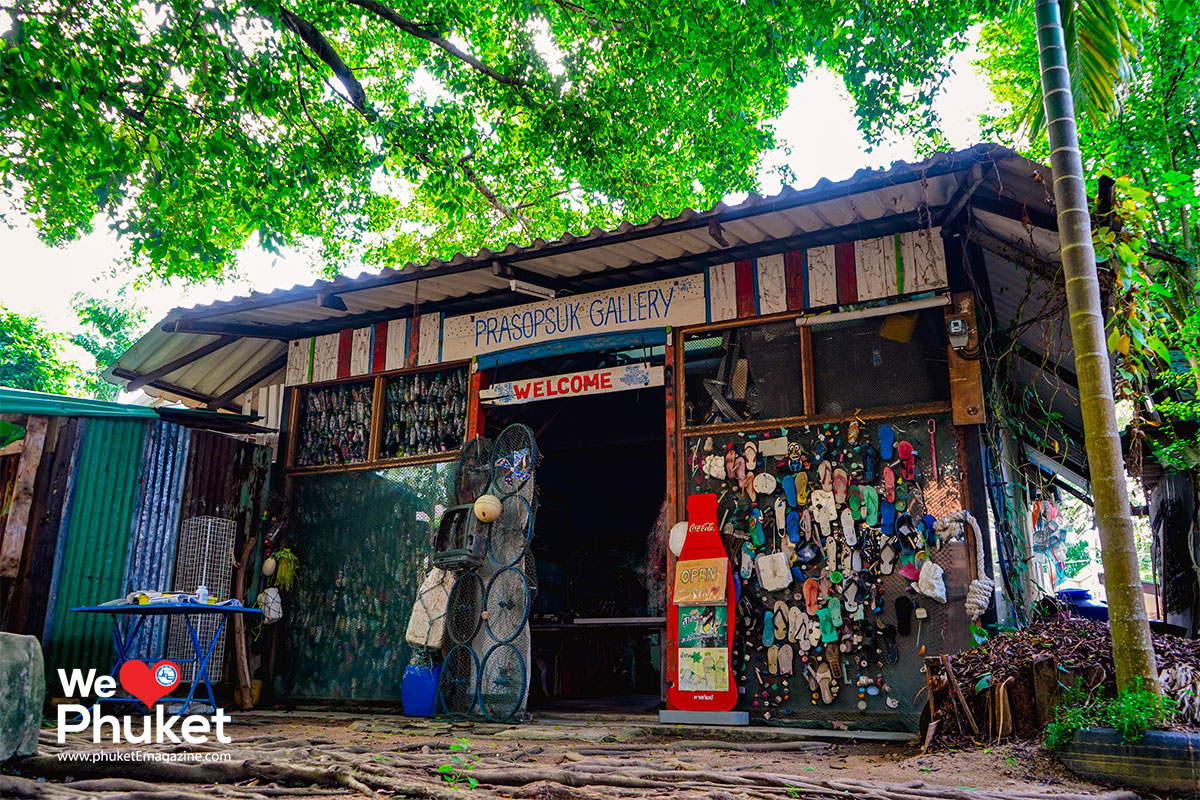 Ajarn Pom told us that she first came to Phuket from Bangkok 20 years ago. She moved here and worked in Phuket until the 2004 tsunami. Normally she would have been on the beach that day as painting as this was an everyday activity for her. Luckily, on the day of tsunami, she was absent but the picture she saw on the day after was an absolute disaster. This event enlightened her to the power of nature.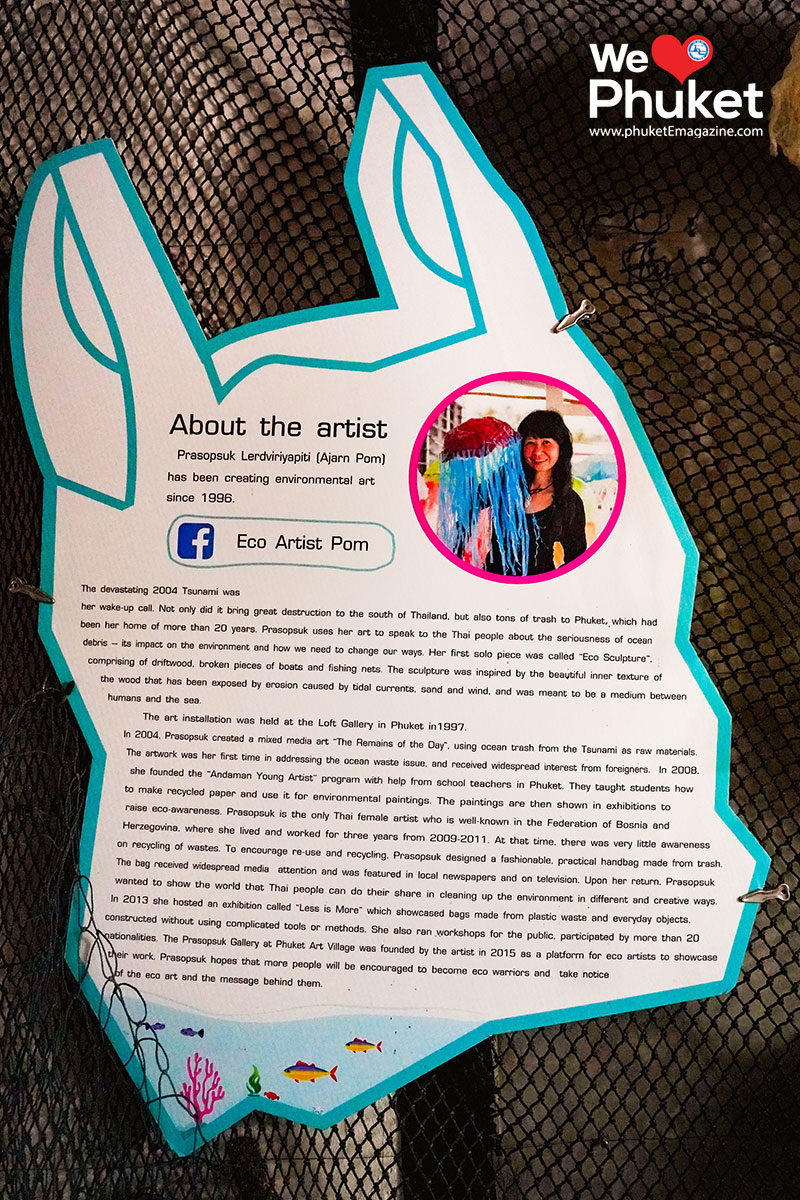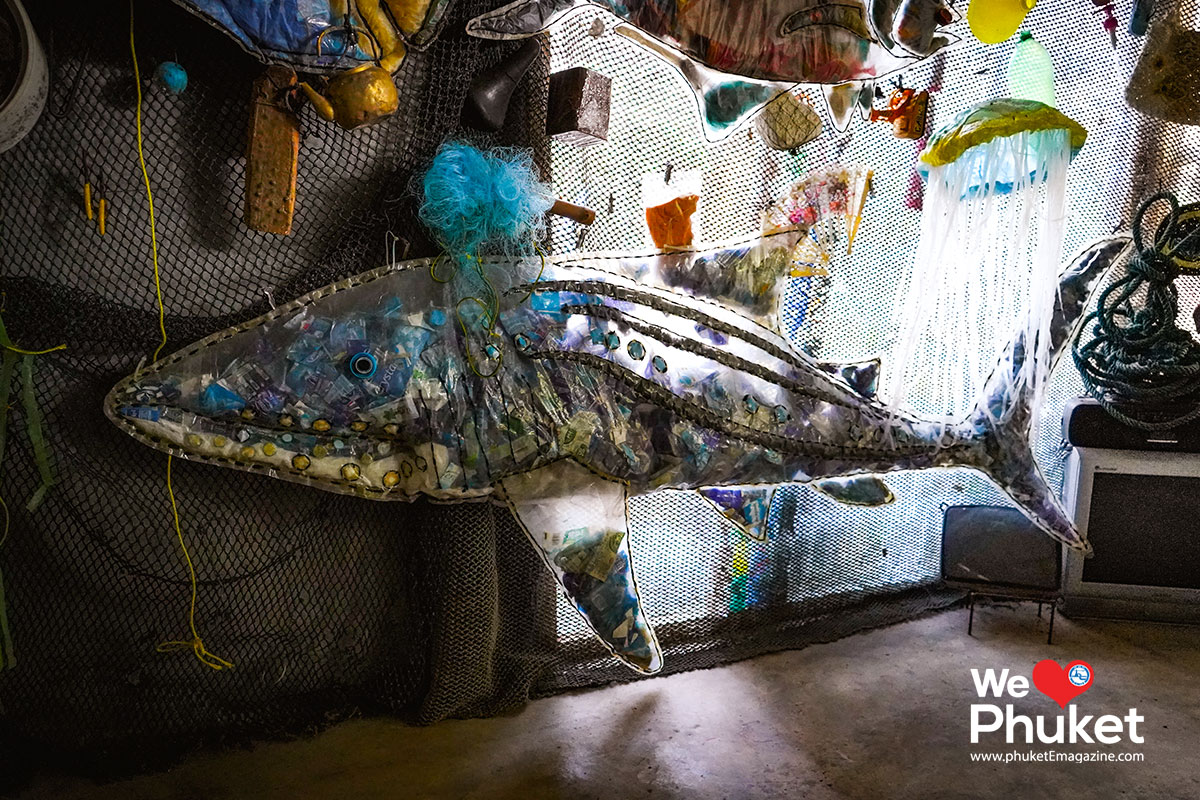 Normally she used driftwood to make her artwork but in recent years, she'd noticed more and more garbage on the beach. The question became what you couldn't find on the beach rather than what you could! So she collected garbage and turned it into art. She joined Greenpeace and subsequently had the chance to exhibit her work overseas. At that time, the concept or idea of green travel was not yet known.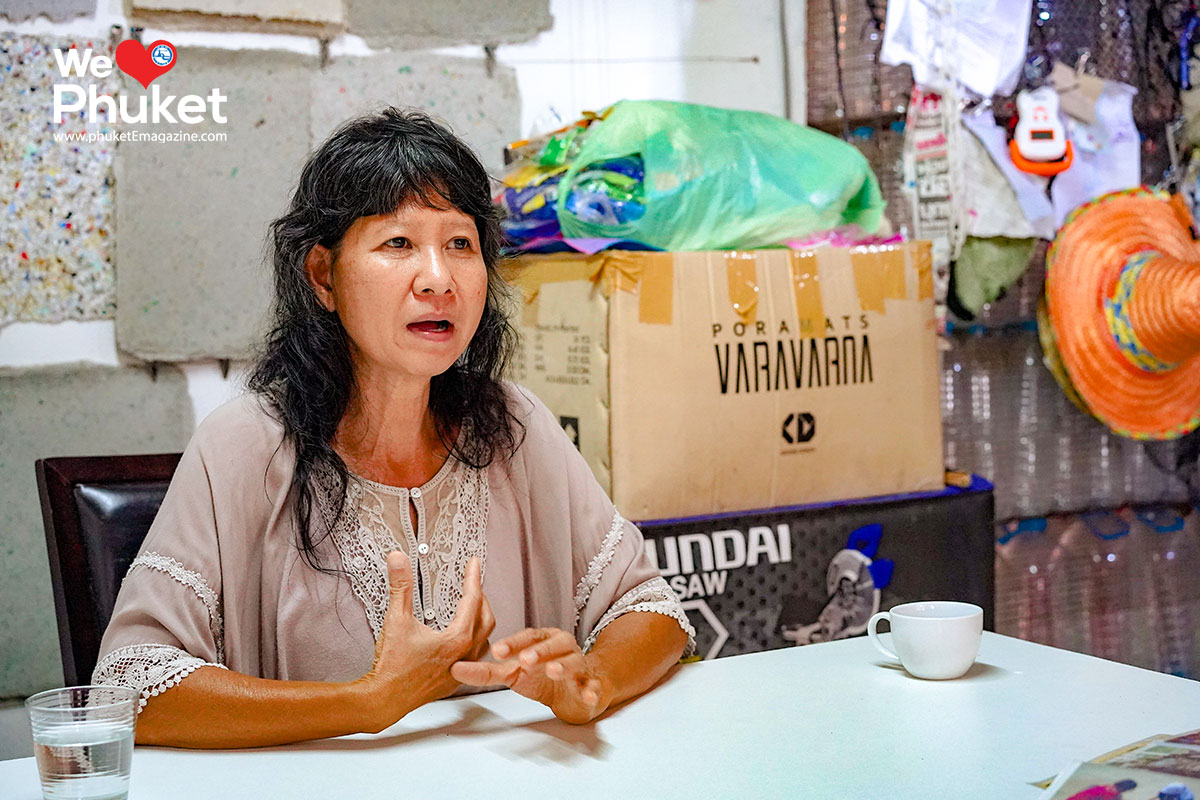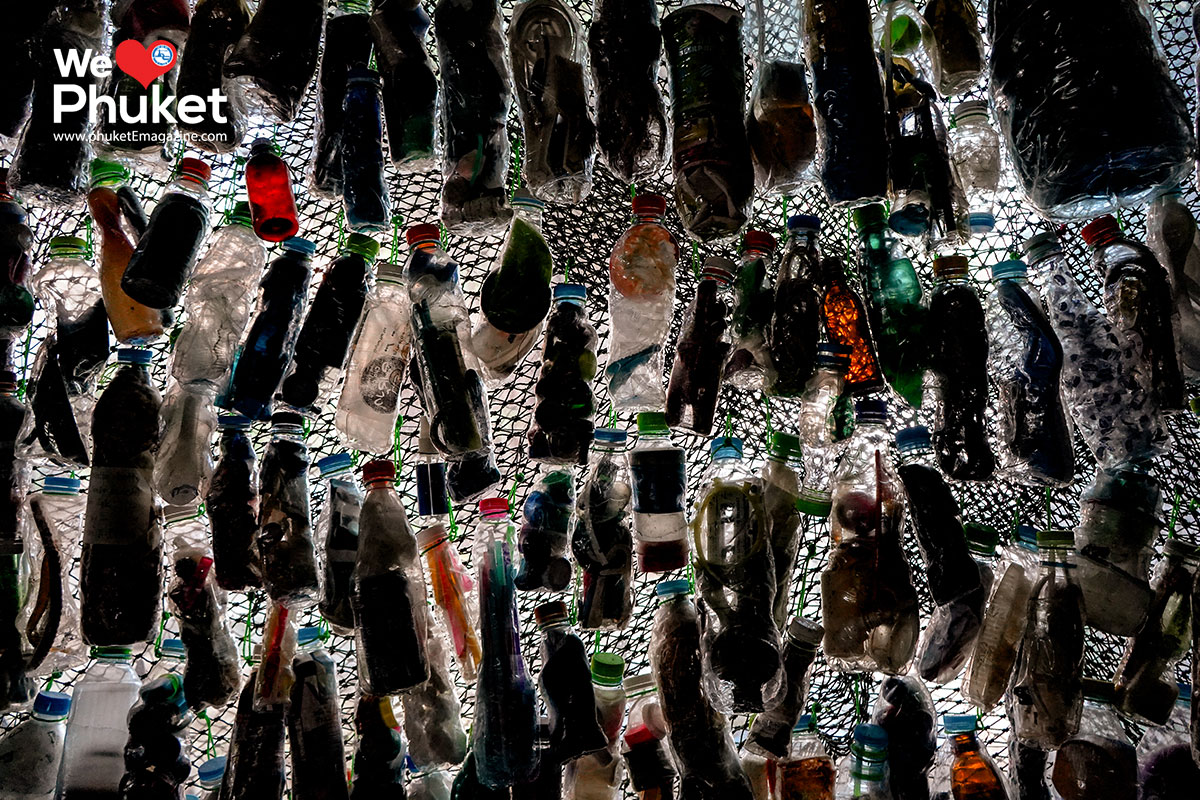 Besides having a lot of fun creating new artwork, Ajarn Pom also wants to pass this good concept and idea on to the younger generation. Whenever she has the chance she holds classes with children. She poses the question, "How do you want visitors to think of Phuket?" Most children would want their island to be clean and beautiful for any travelers who visit Phuket and to later talk about Phuket in very positive way.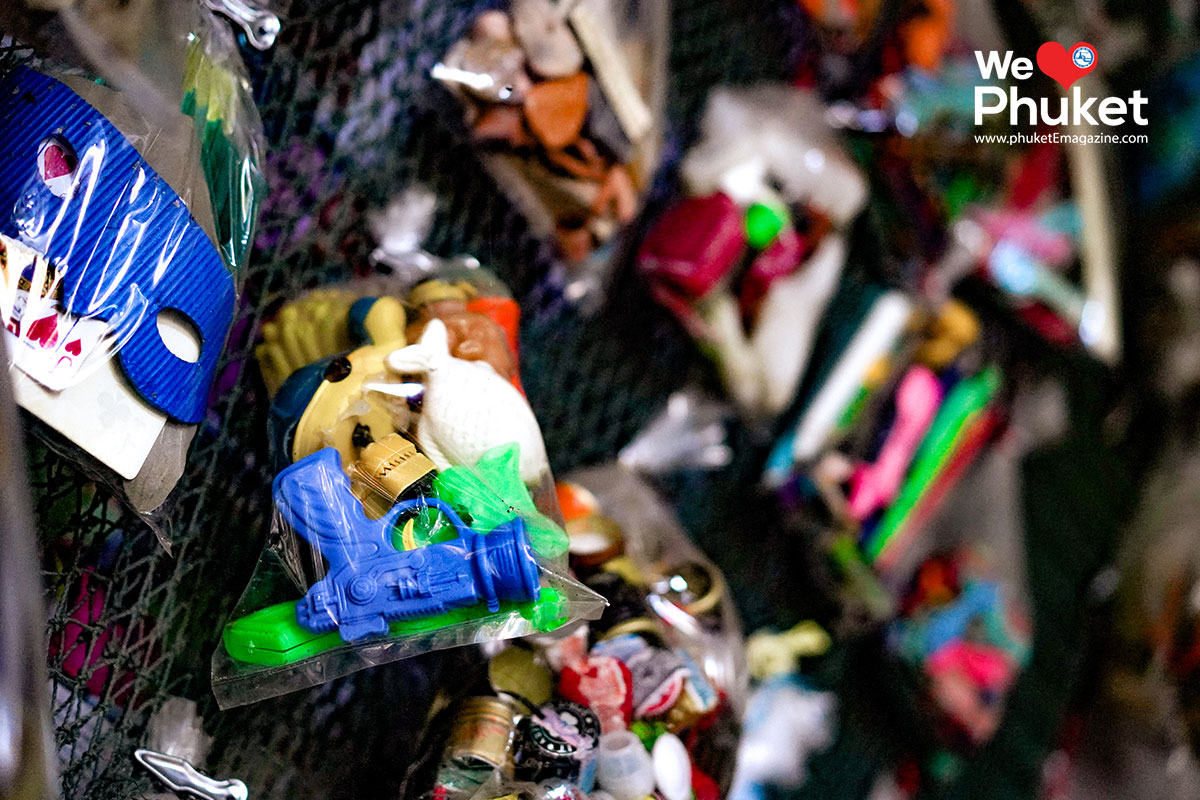 Some people may think that tourism itself creates all the garbage and junk. Ajarn Pom does not think so. She believes that the more people in the area, the more garbage is created. Thus, when the amount of tourists increase in the area, the higher the chance of lots of garbage in the area as well. However, if the locals, together with tourists, are conscious about this massive amount of garbage created daily the more can be done about it. The local government also needs to be a part of a cleaning management system, too.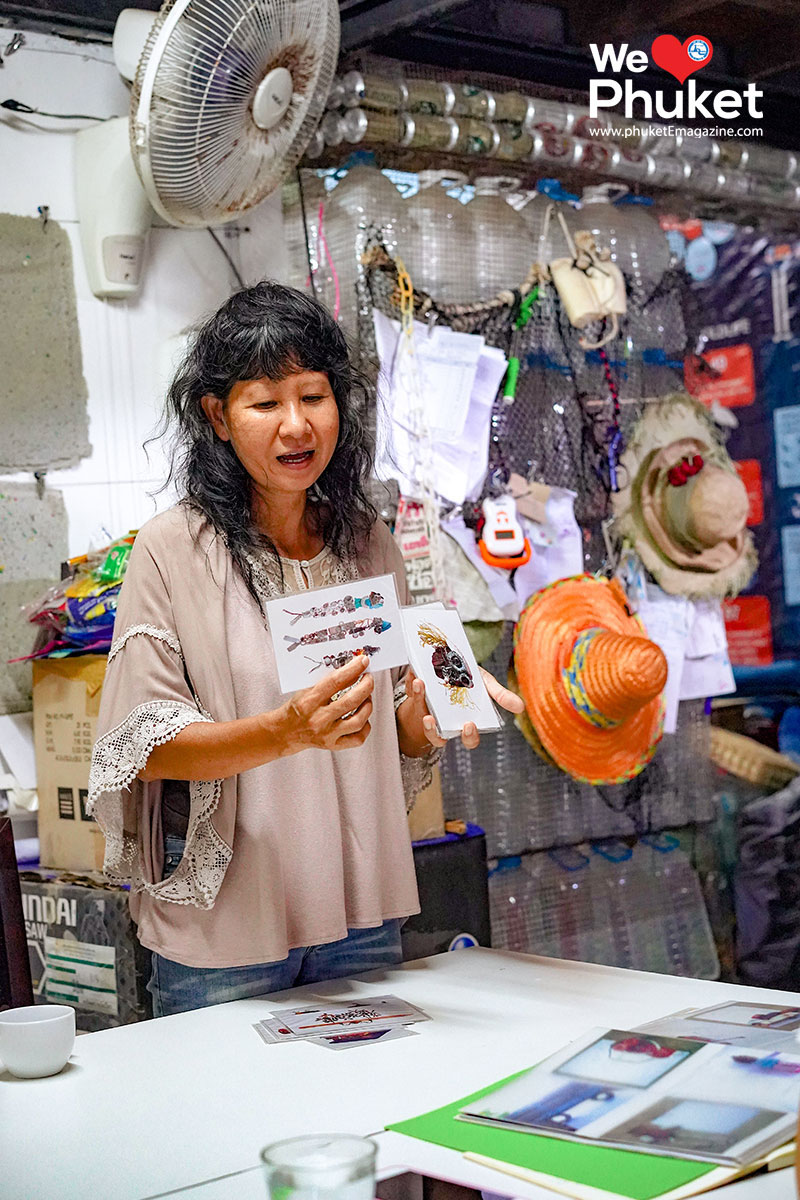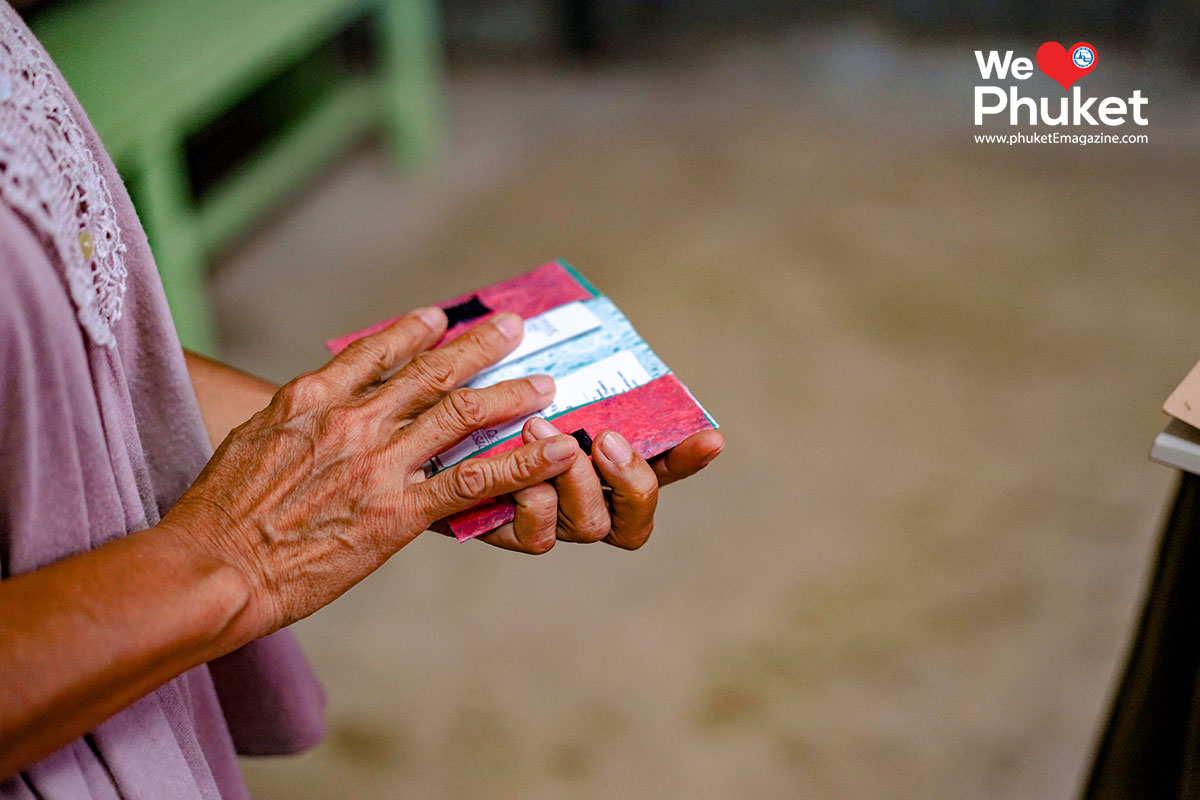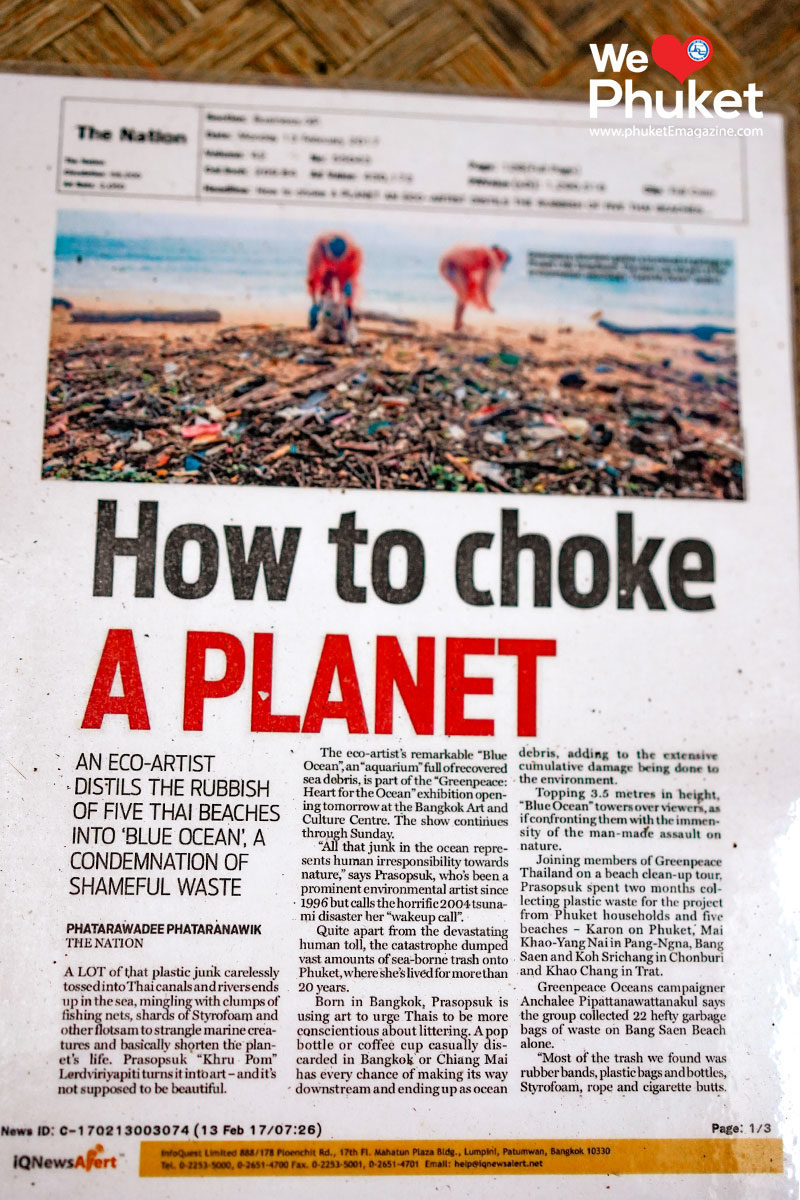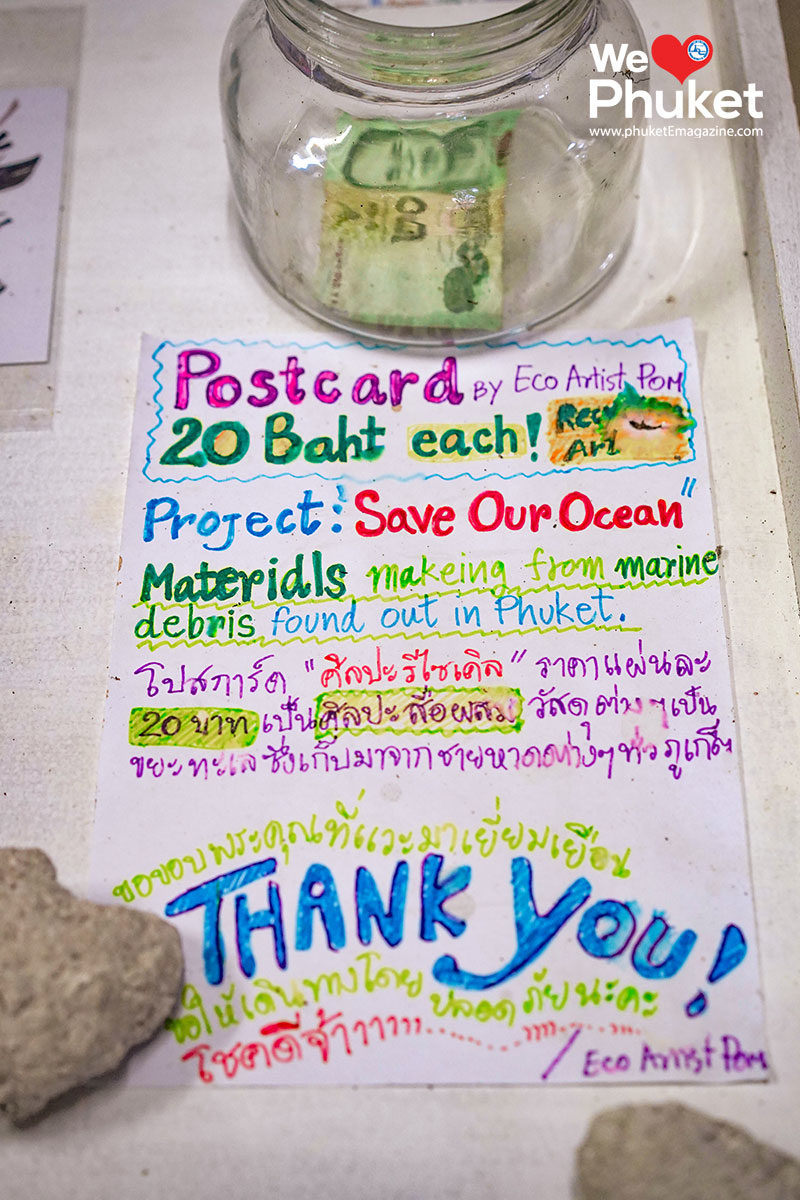 Our conversation with Ajarn Pom comes to an end and so we stroll around her art studio and admire her 'junk' artwork collected from the beach and think about how this trash affects the local marine life. Don't forget to visit Phuket Art Village to find out more about Ajarn Pom's work and her concept of green travel. You won't be disappointed!