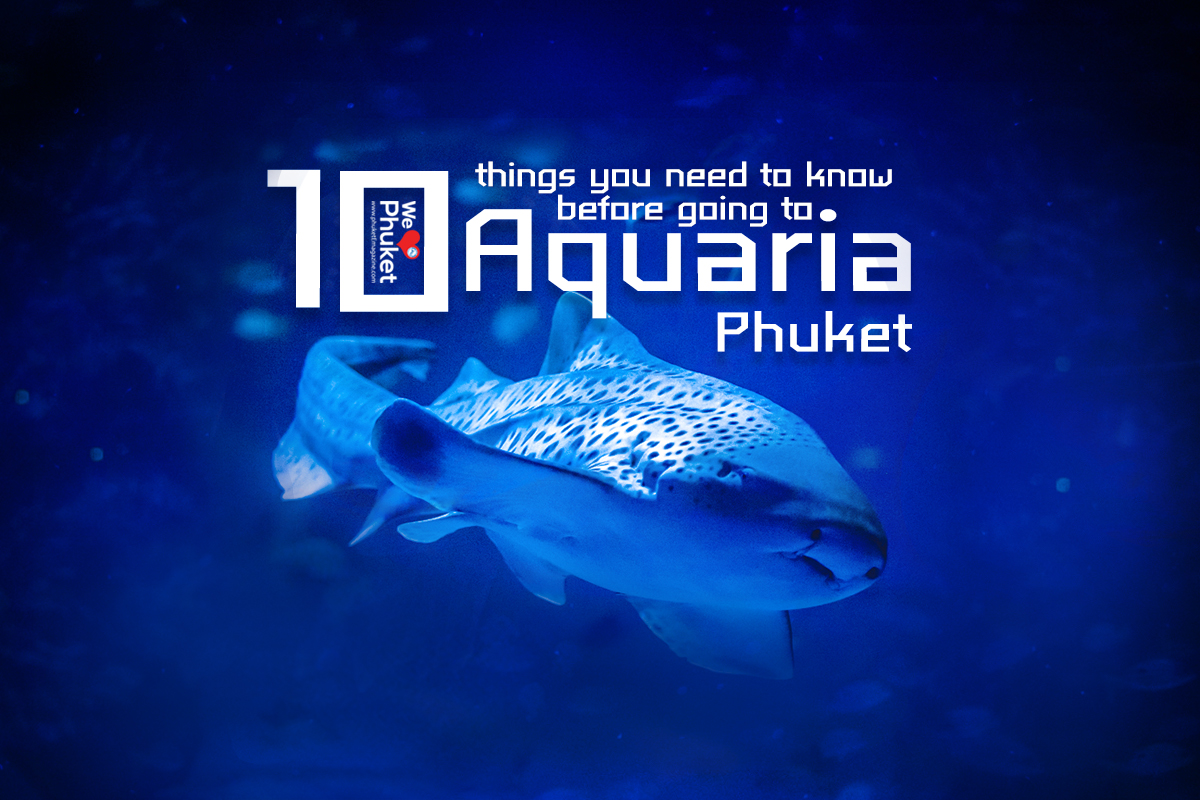 The official opening of a brand-new aquarium has recently taken place in the heart of Phuket. Aquaria Phuket has been launched at Central Phuket Floresta. Before heading along to experience the wonders of the ocean, here are10 things you need to know about Aquaria.
1. Aquaria Phuket is the biggest aquarium in Thailand with around seven million litres in its 13 fish tanks. The tanks themselves feature the thickest acrylic in the country for all the aquatic animals to live flexibly.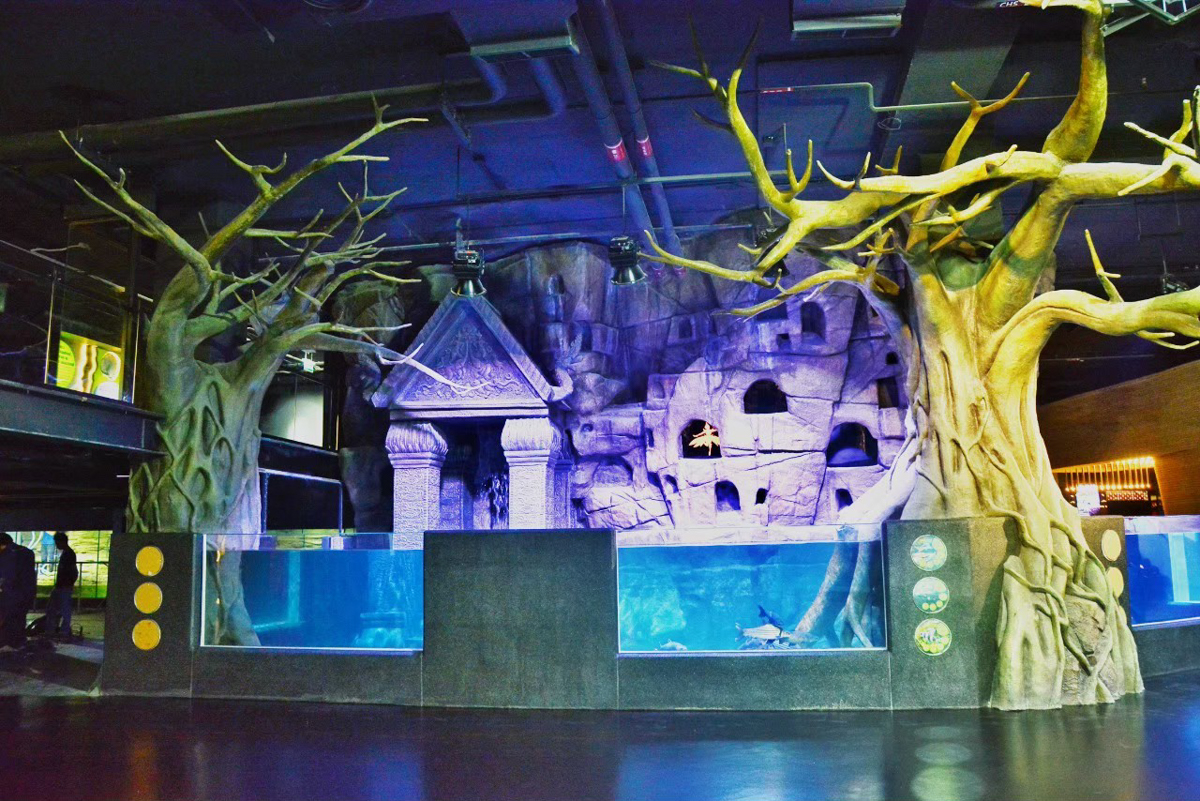 2. Aquaria Phuket is the second aquarium in the Aquaria affiliate. The first one is located in Malaysia with a third one planned in Jakarta, Indonesia. To control standards specialists from the headquarters of Aquaria in Malaysia were in charge of constructing the building and managing all the animals with their 13 years' experience.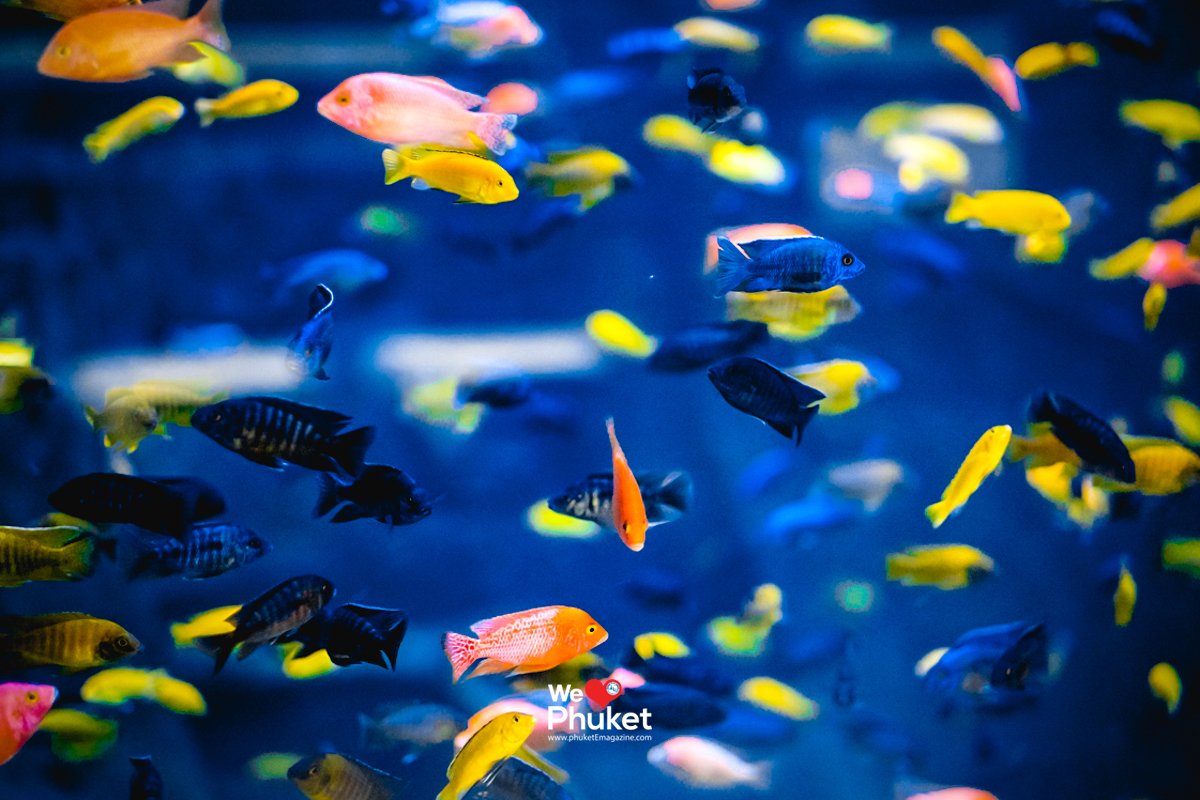 3. Aquaria Phuket has eight exhibition zones, each telling the story of the animals from the river to the sea. The zones consist of Mystic Forest, Jewels of the Jungle, River Cave, Coastal Heaven, Stingray Bay, Lagato, South China Sea and Touch Pool.
4. Aquaria Phuket exhibits 500 species and 51,000 animals in total. Primarily, they feature 300 species to show in the aquarium but they will soon bring all 500 species together in the aquarium. These aquatic creatures are from both Thailand and overseas. There are freshwater fish such as sturgeons, Siamese giant carps, arapaima gigas, giant freshwater stingrays, Dichotomyctere nigroviridis, and African arowanas. The saltwater species feature sharks, zebra sharks, marbled whiprays, jellyfish, sea turtles, and Humboldt penguins. Each species has information signage for visitors.
5. In addition, there is a large tank of Aquatic plants in Mystic Forest zone.
6. There are not only fish in Aquaria Phuket. This aquarium has reptiles in the Jewels of the Jungle zone such as Hymenopus coronatus, chameleons, gekkos, frogs, salamanders and more.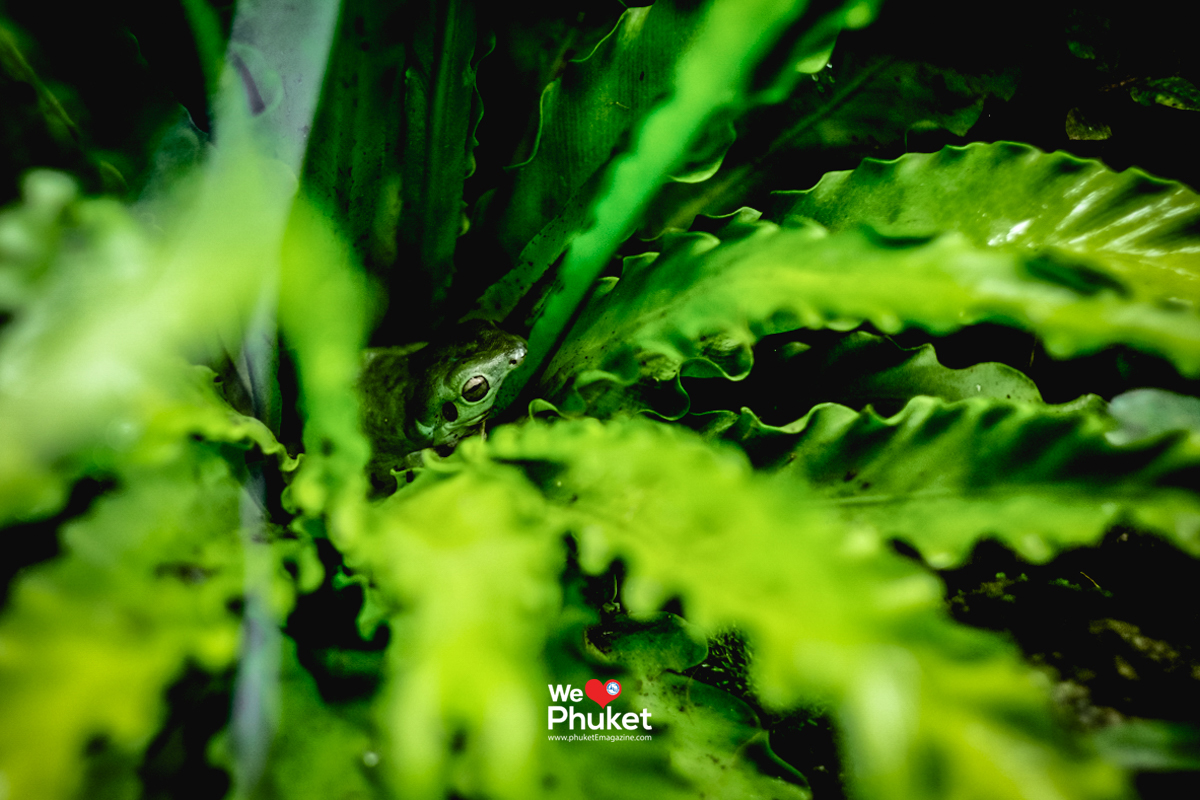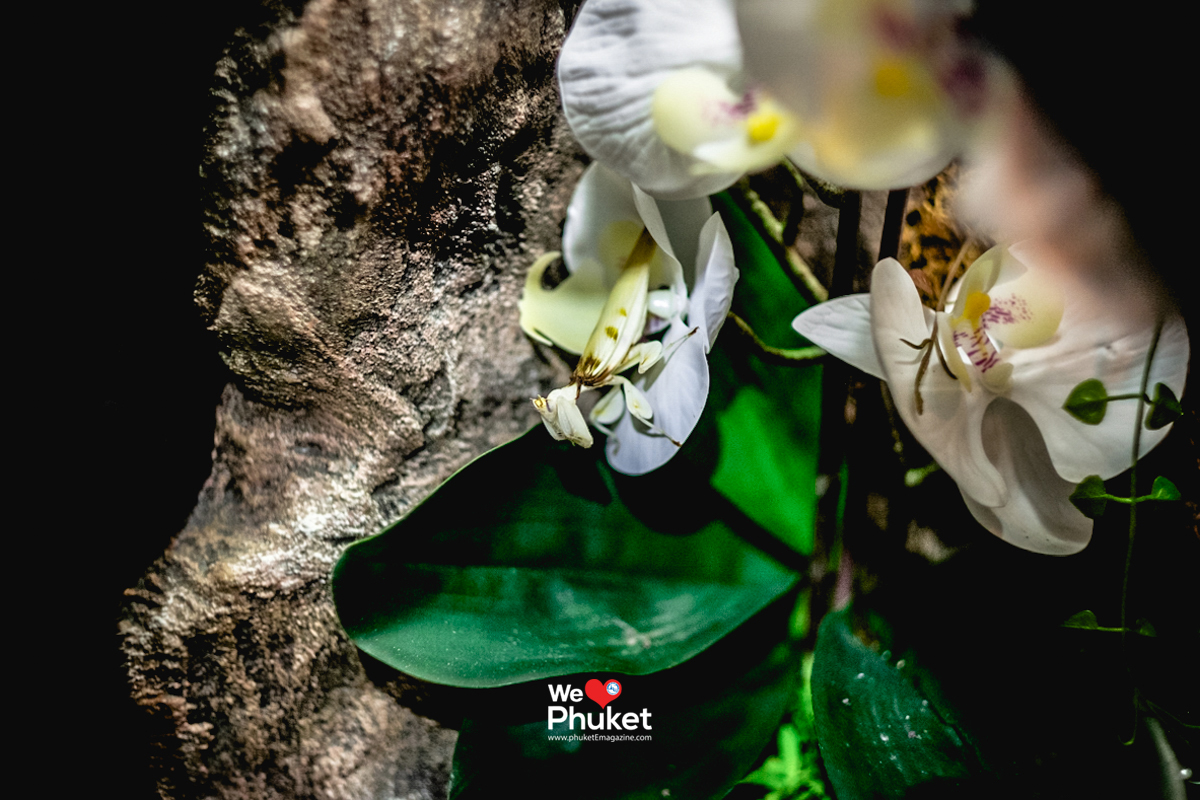 7. There is also a stimulated shipwreck in the Lagato zone. The Lagato is an American battleship from World War II which sank in the Gulf of Thailand. This simulation can help you experience a realistic atmosphere.
8. Check out the all-day feeding shows. You'll see how to feed the animals and how the Humboldt penguins, otters, and batoidea eat. Moreover, there is a Mermaid show in September. You can check the schedule of all the shows in the aquarium before planning your trip there.
9. Enjoy the first underwater restaurant in Thailand, Andasi for customers who want to dine under the waves. If interested, please reserve your seats beforehand as there is limited seating each night at 7pm.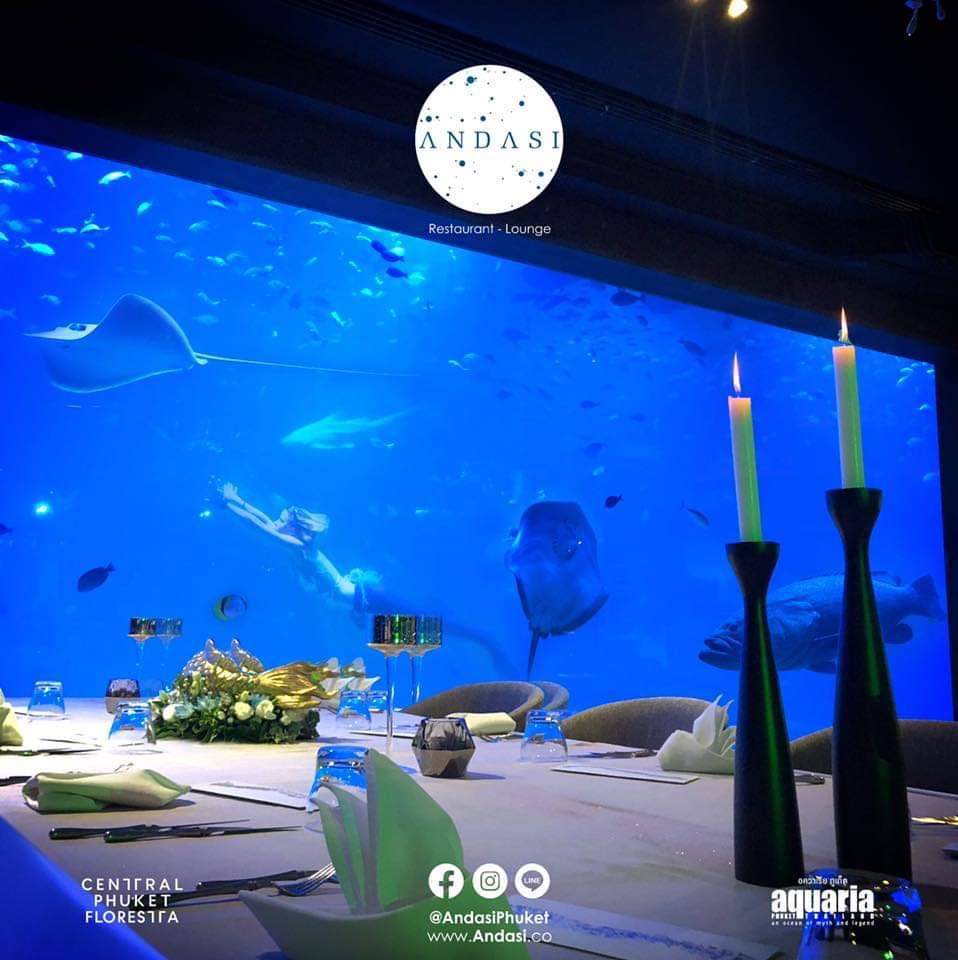 10. AR Trick Eye Museum, the first trick eye museum in Thailand using the AR system so visitors should download the application before taking photos. The application will add more effects such as sound and animation.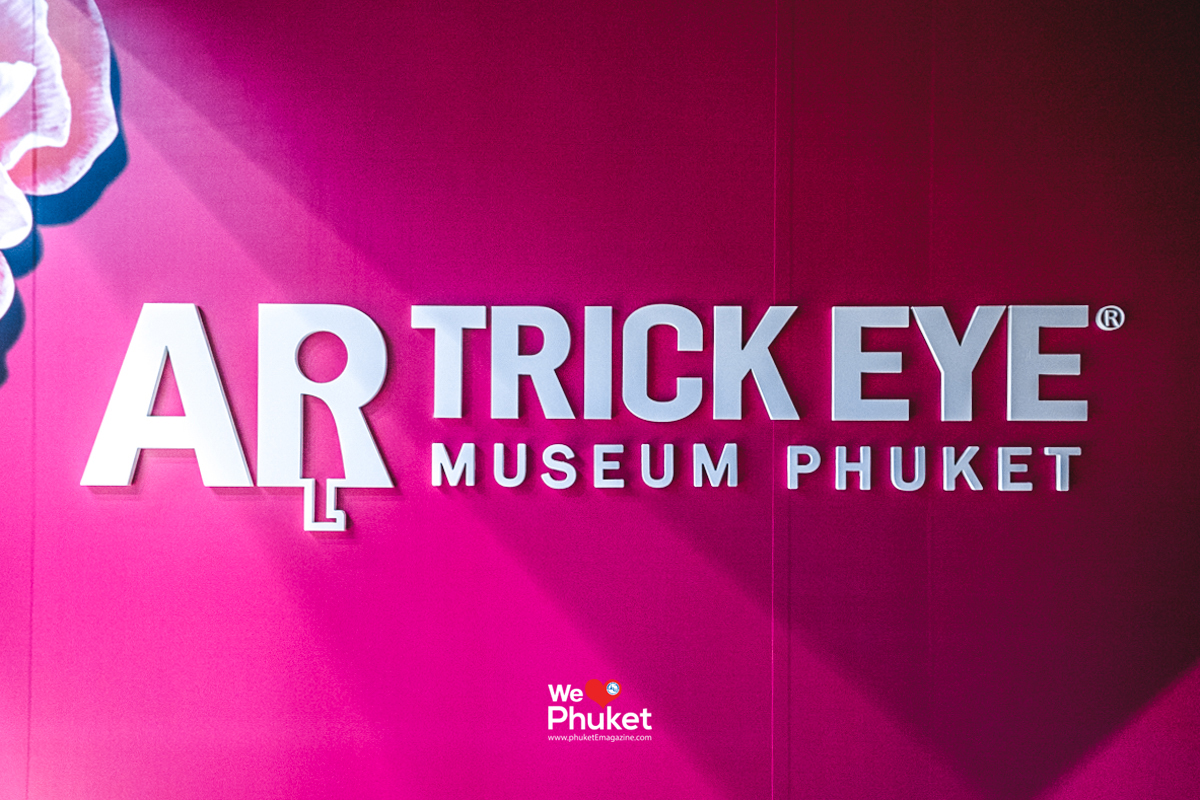 Aquaria Phuket: Open daily from 10:30 to 19:00.
For more information: Facebook https://www.facebook.com/Aquawalk/