When heading to Phuket most people may think about taking a luxury yacht to nearby islands, sunbathing on the white-sand beaches and enjoying activities like surfing and jet-skiing. However, did you know that there's another side of tourism which is community based tourism? It consists of actually staying with local people, living and working like a local and enjoying a real natural touch that you won't find in 'ordinary' tours. You can do this on a quiet and idyllic island that takes less than 15 minutes to get to from Phuket Island, and it's called Koh Lone.
Koh Lone is an island located in the Rawai sub district off the southeast coast of Phuket with a total area of 3,000 rai and with 30 families living there. In the past, most families worked in fishing or in agriculture, but nowadays some conduct community-based tourism that's open for outsiders in order for them to visit and learn just how the locals live.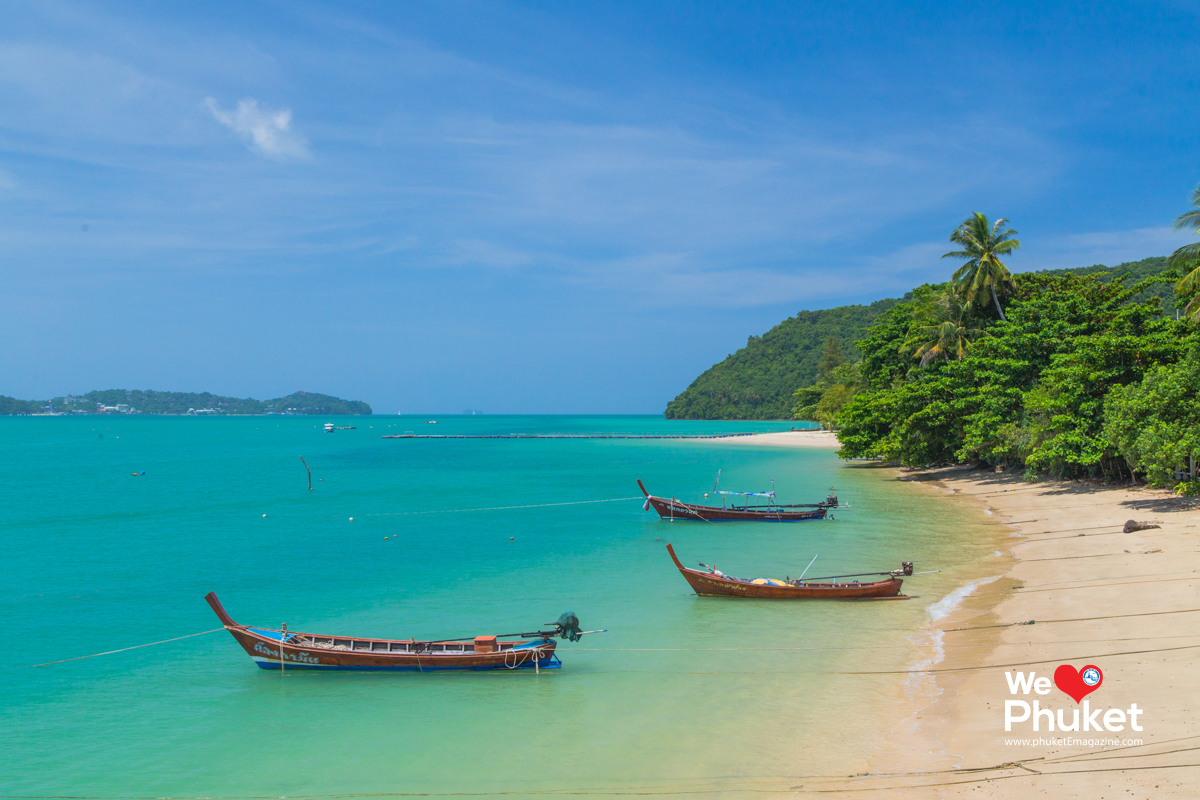 This trip is to gather some basic introduction about Koh Lone; to learn from the islanders, to live like the islanders. Our first 'class' consists of getting there in the first place so we jump in a long-tail boat from Chalong pier at 9:00am that takes less than 15 minutes to arrive at the island. We see the small private pier from the boat even before we arrive. After, we're escorted and welcomed at the information house of the village. There were herbal and fruit drinks waiting for us there and the pineapple juice was made from local produce. When we'd finished our welcome drinks the leader of the community shared some information about the community so that we could learn more about the island. Most of villagers are Muslim and many of the new generation villagers have moved away and now live on Phuket Island. That was our second 'class'.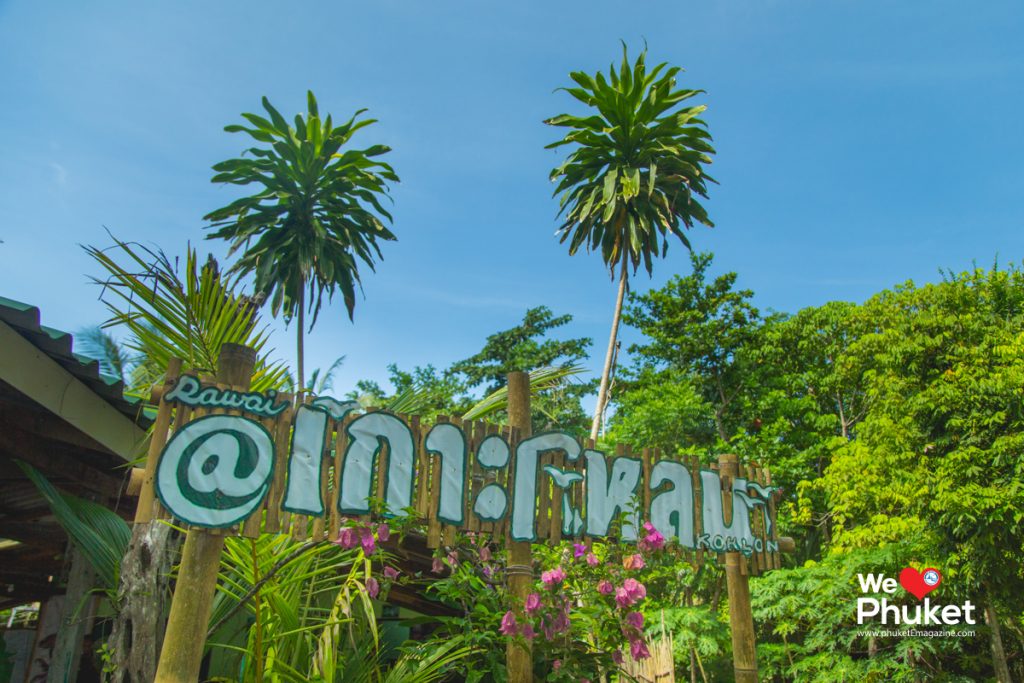 In our third class we learn how to fish with only a hook, a bamboo pole, a line, weight and bait. Today we use parts of an octopus that a fisherman caught yesterday as bait. We take a long-tail boat to a nearby island only three minutes from Koh Lone where we fish for about an hour, catching four fish. We're told that there are better fishing spots. A chef in the village offers to cook the fish for our lunch and we're allowed to select our own food preparation such as soup or fried fish.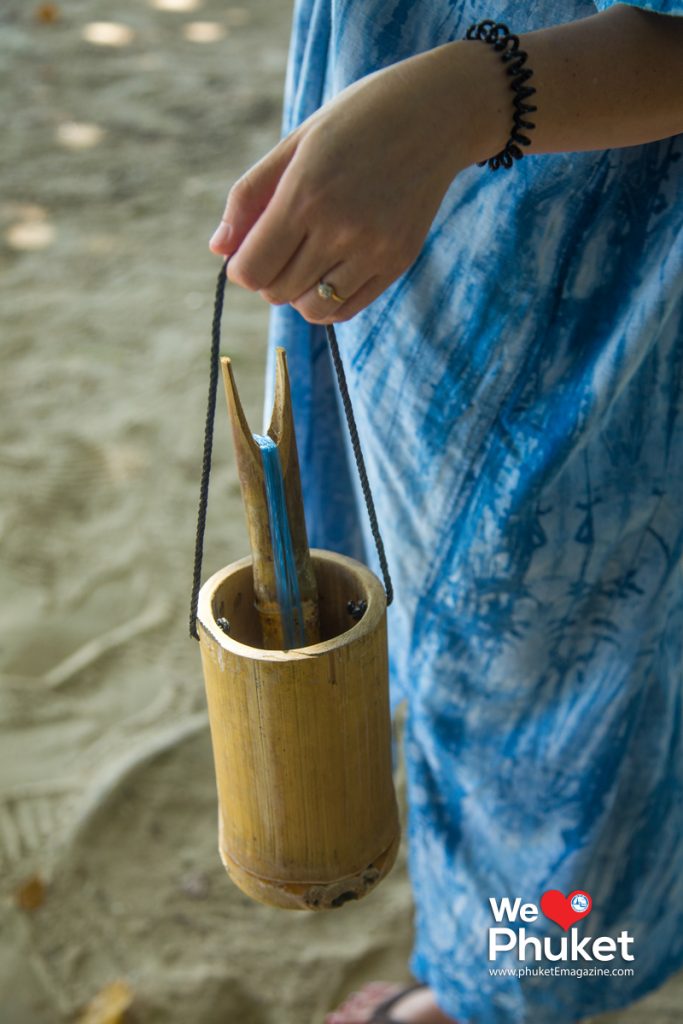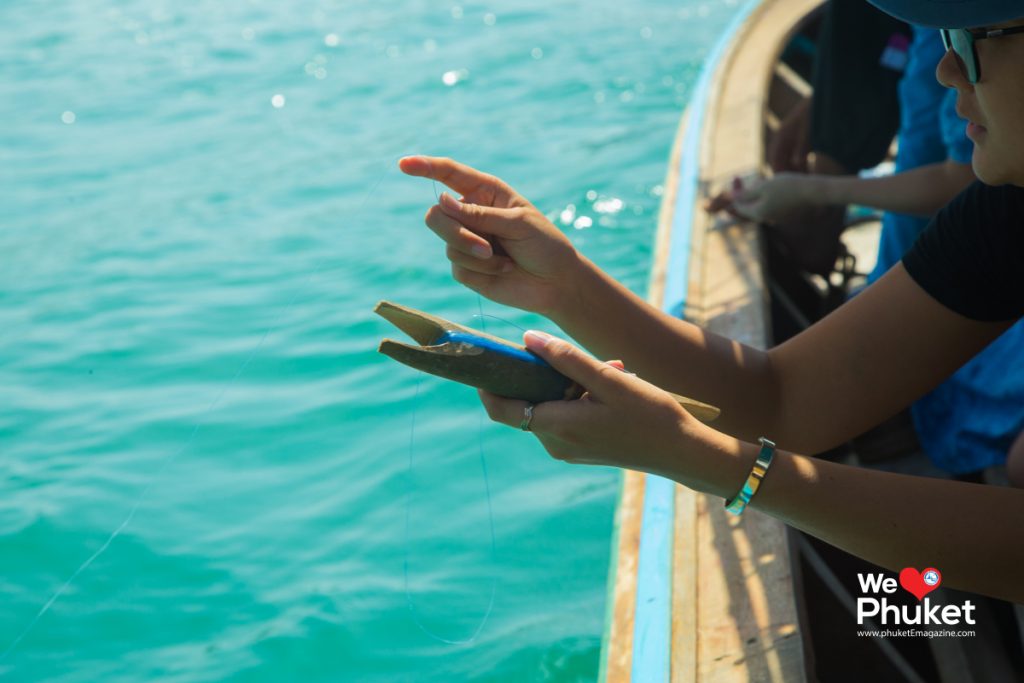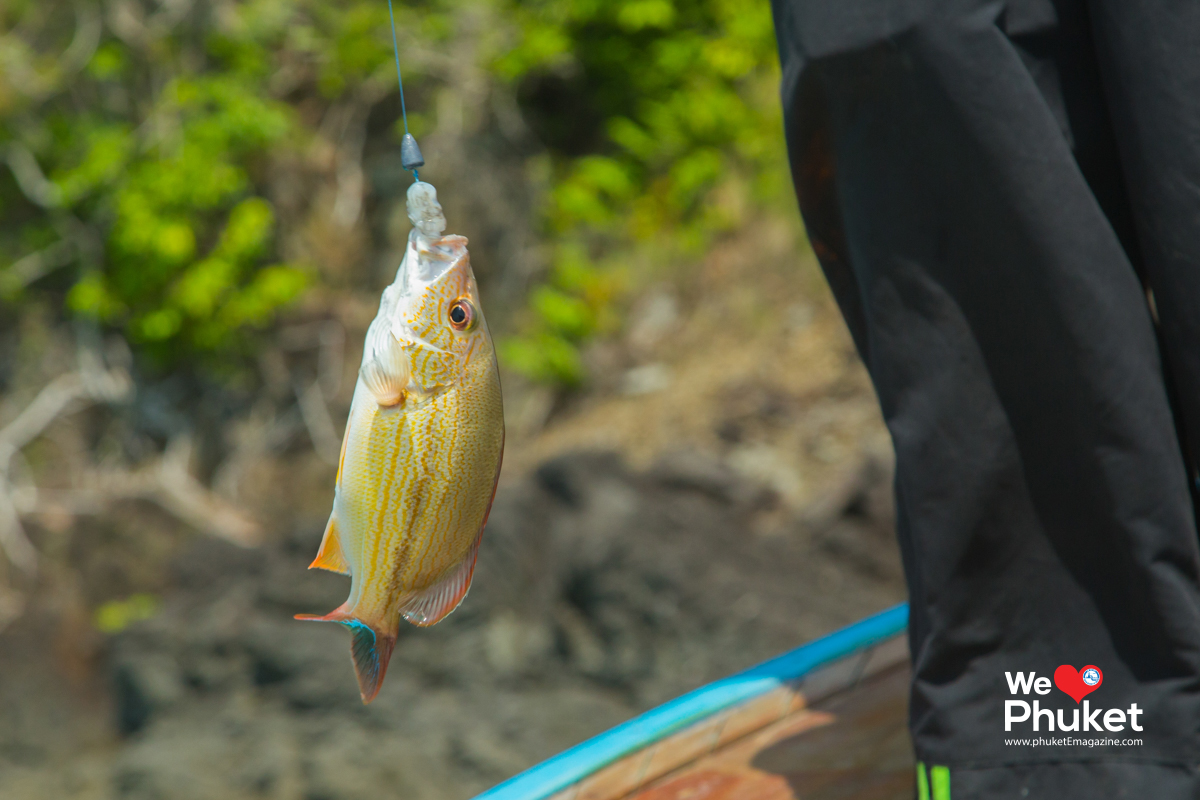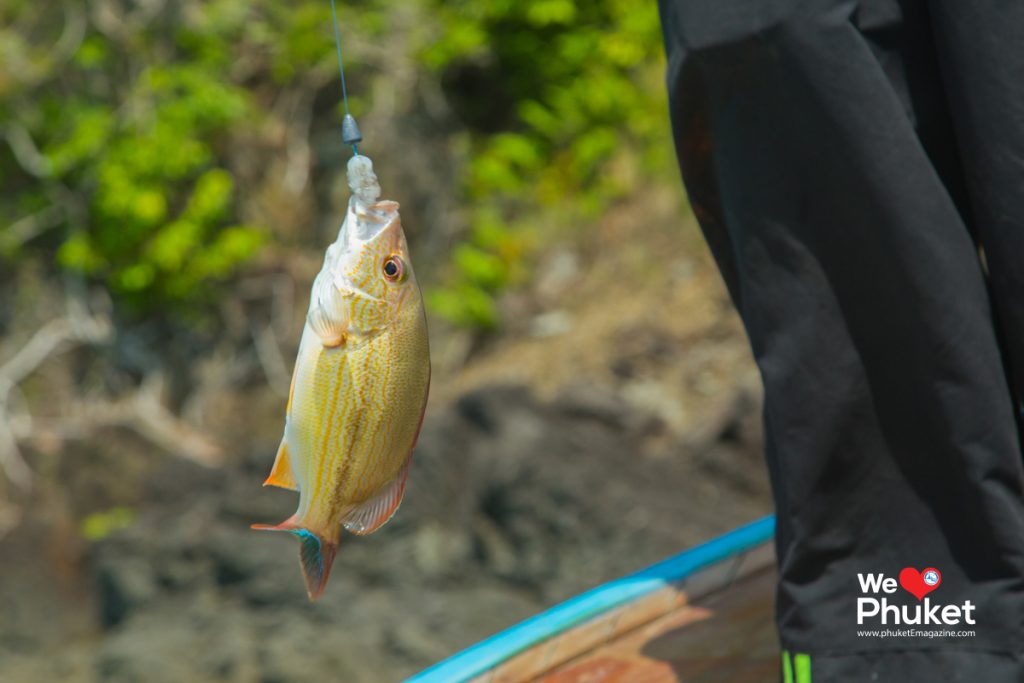 Next is the cooking class. First up is sticky rice wrapped in coconut leaves and boiled in coconut milk and sugar. Maybe 'wrapped' is the wrong word as it's actually more like plaiting the leaves. It really requires practice to make sure that the rice will not fall out when it's boiled. During the boiling process, we turn our attention to another dish which is kanom ko. Kanom ko is a tradition local dessert made from flour and some locally-made and entirely natural food colouring. The dish is boiled then mixed with coconut. I never realized that fresh kanom ko can be this good but that's probably because I like to do it myself and this was really well prepared.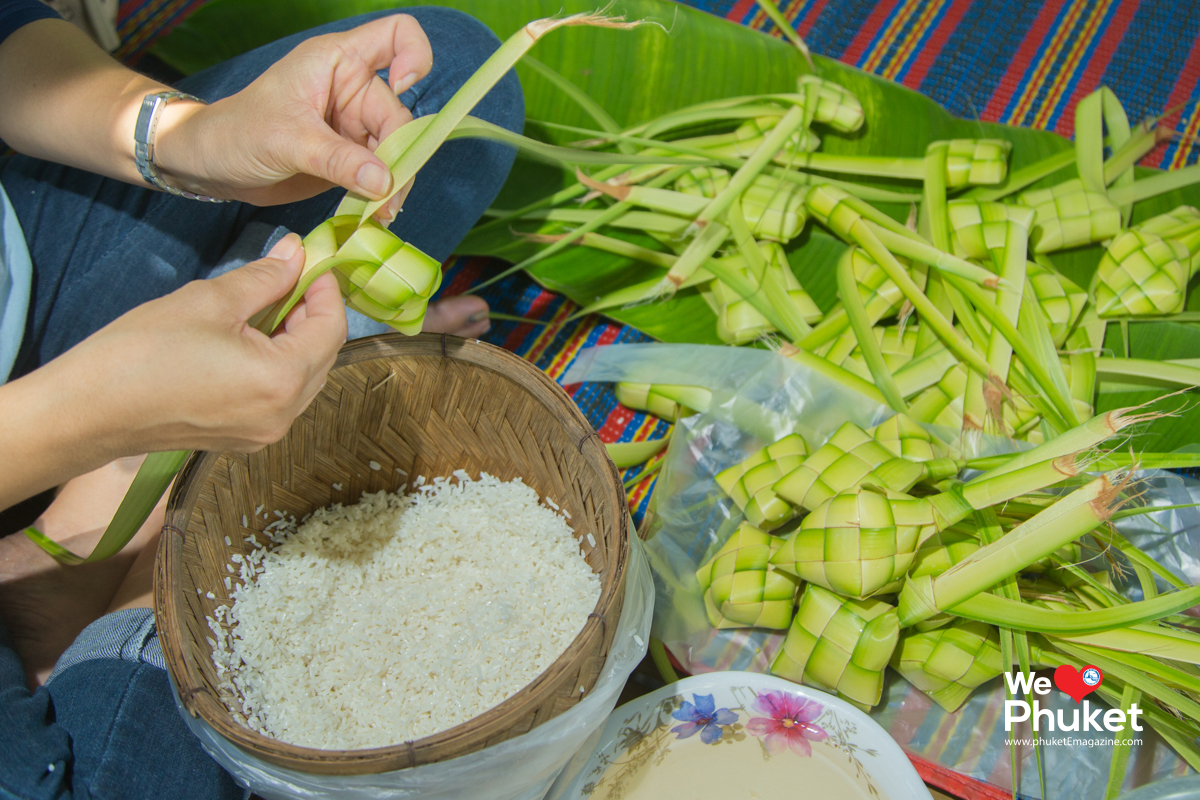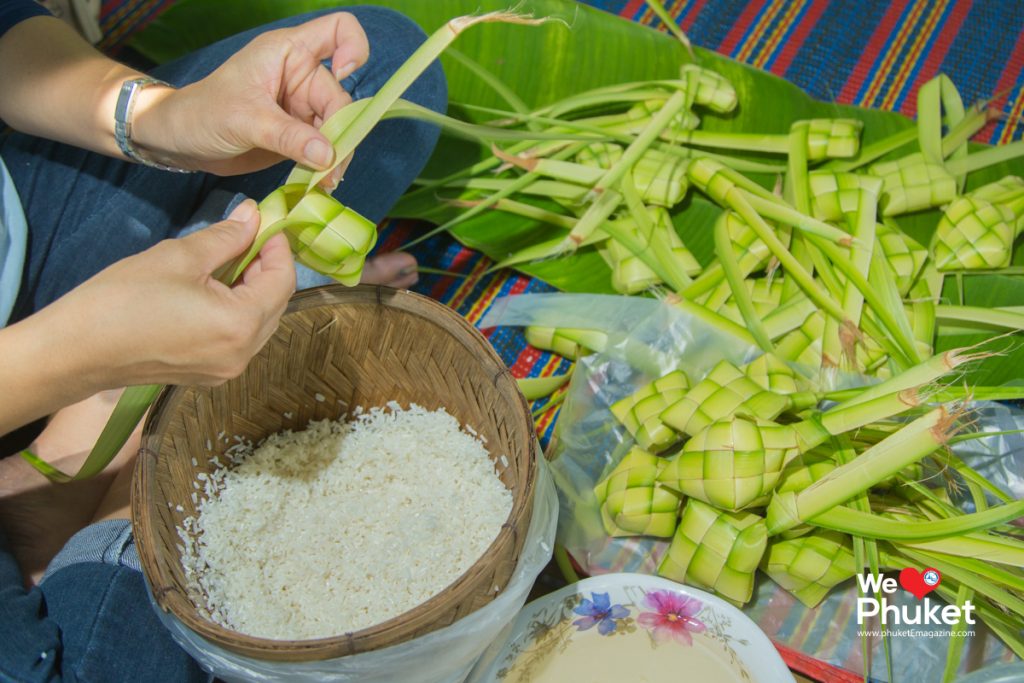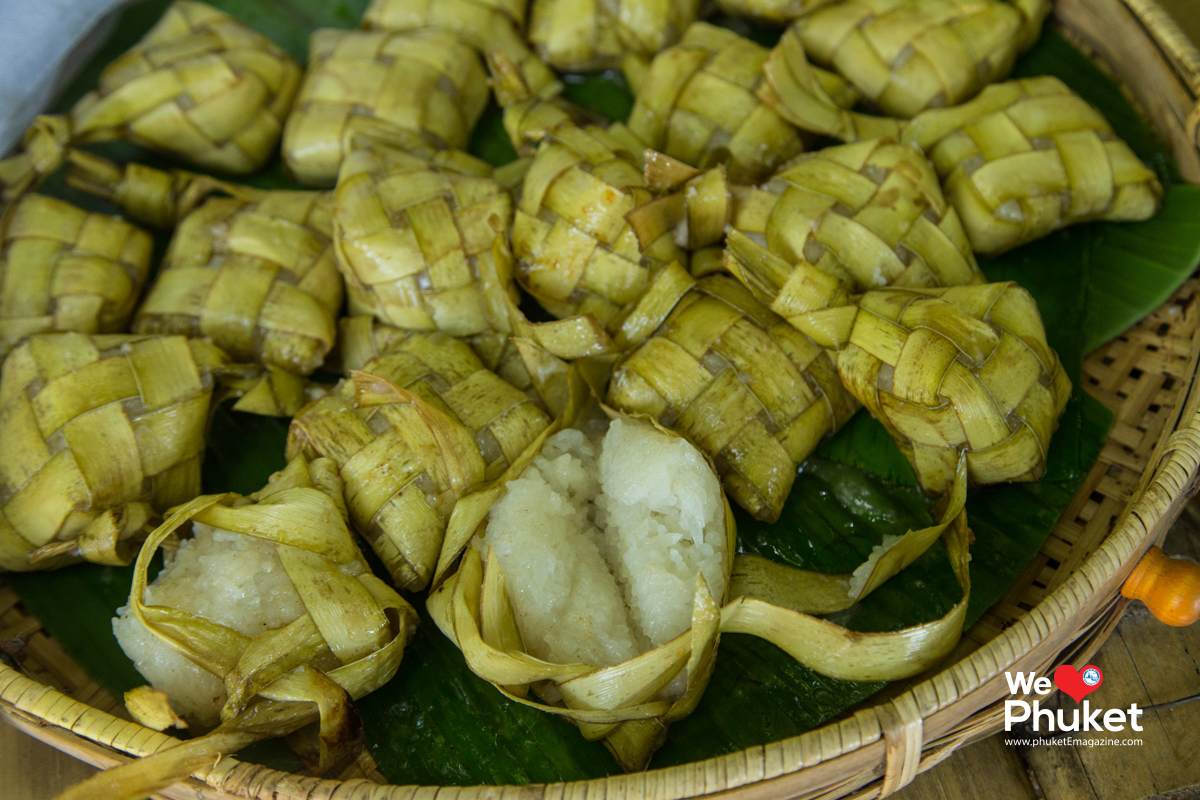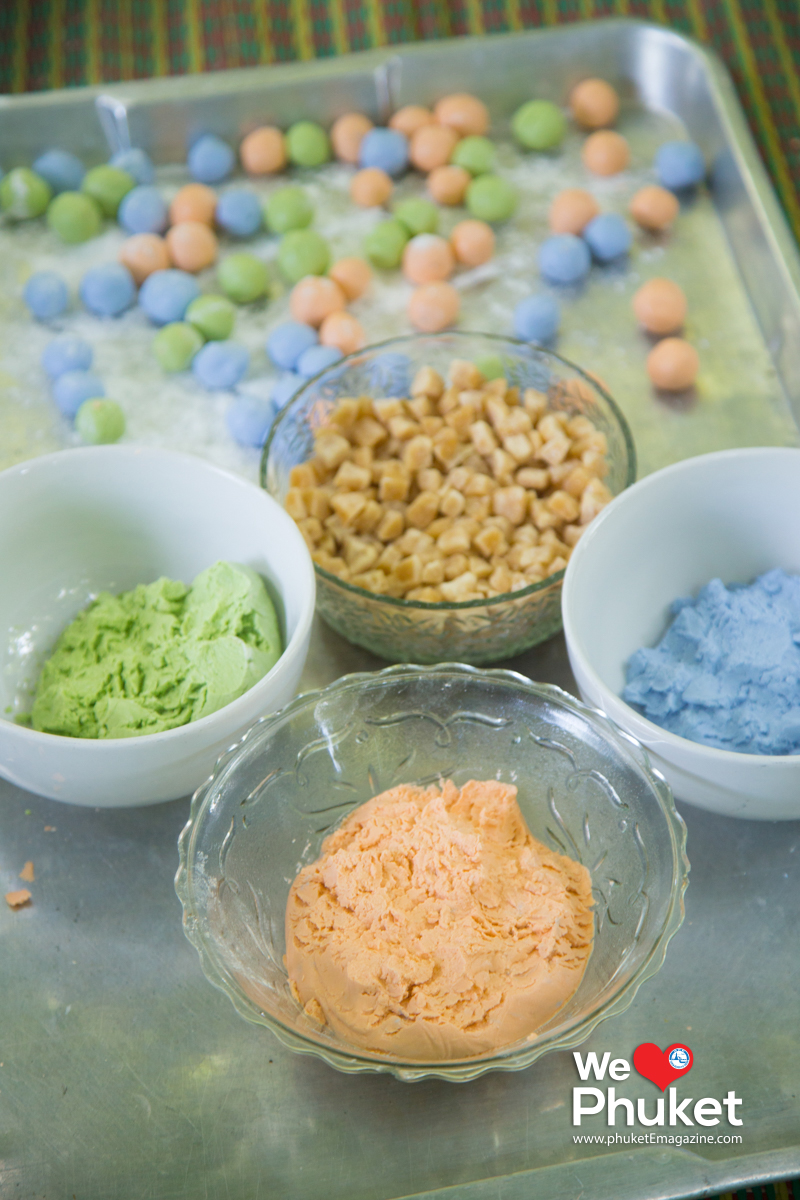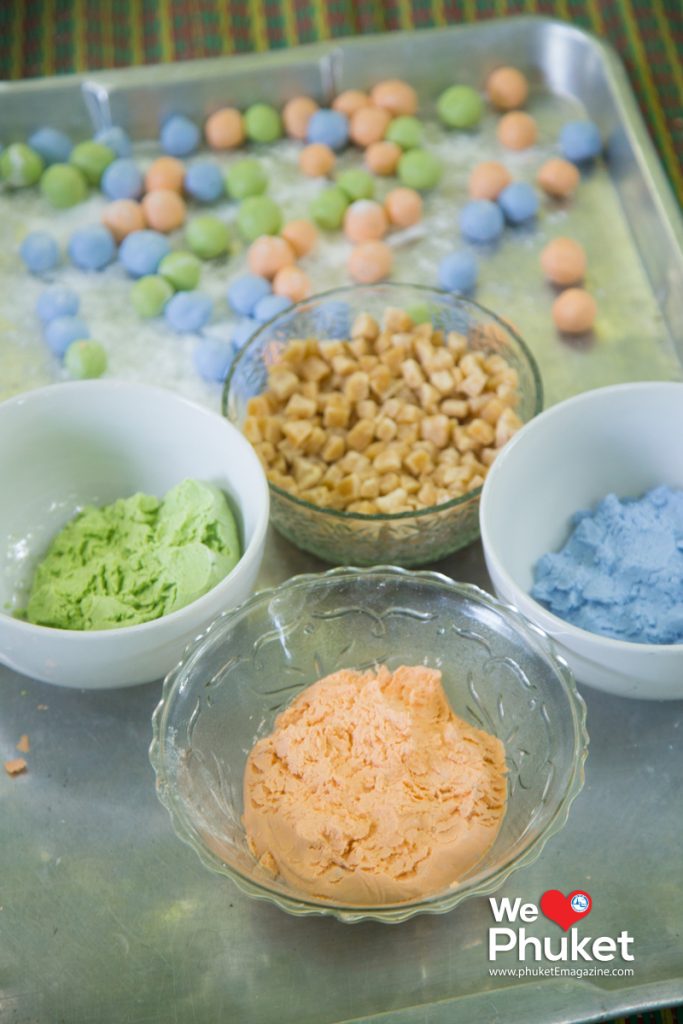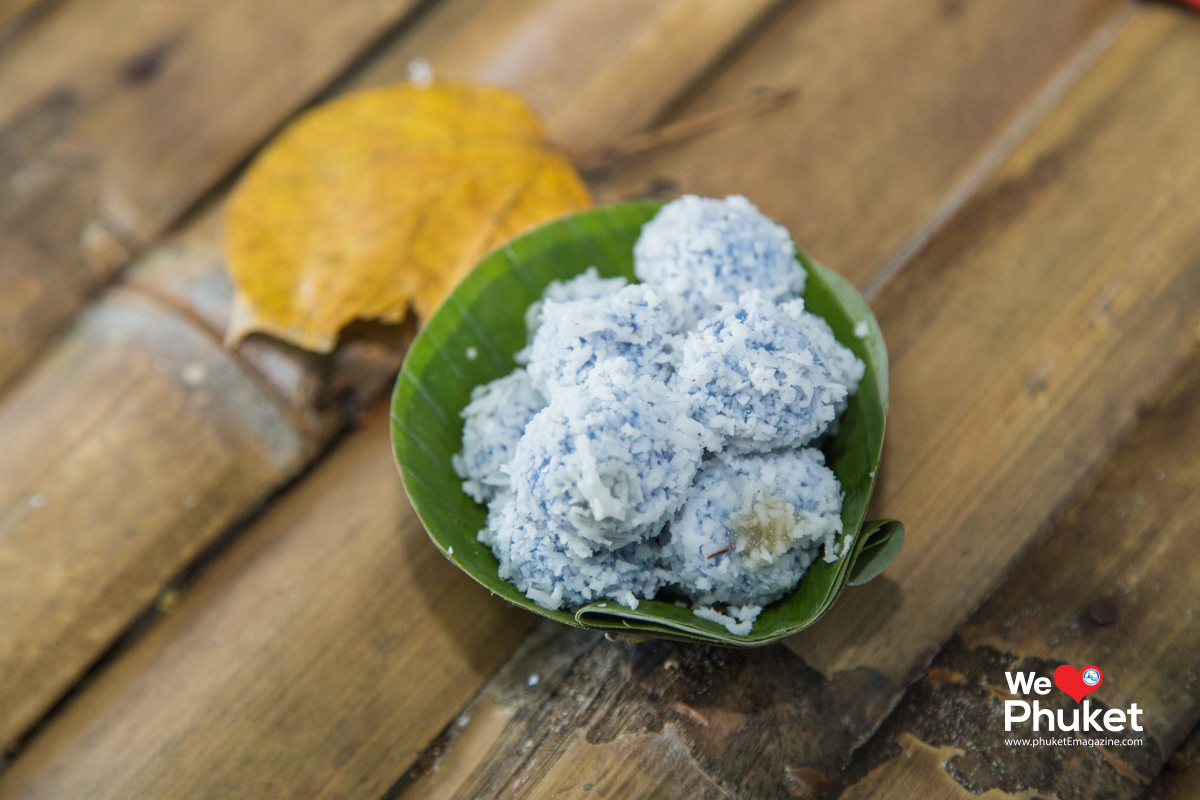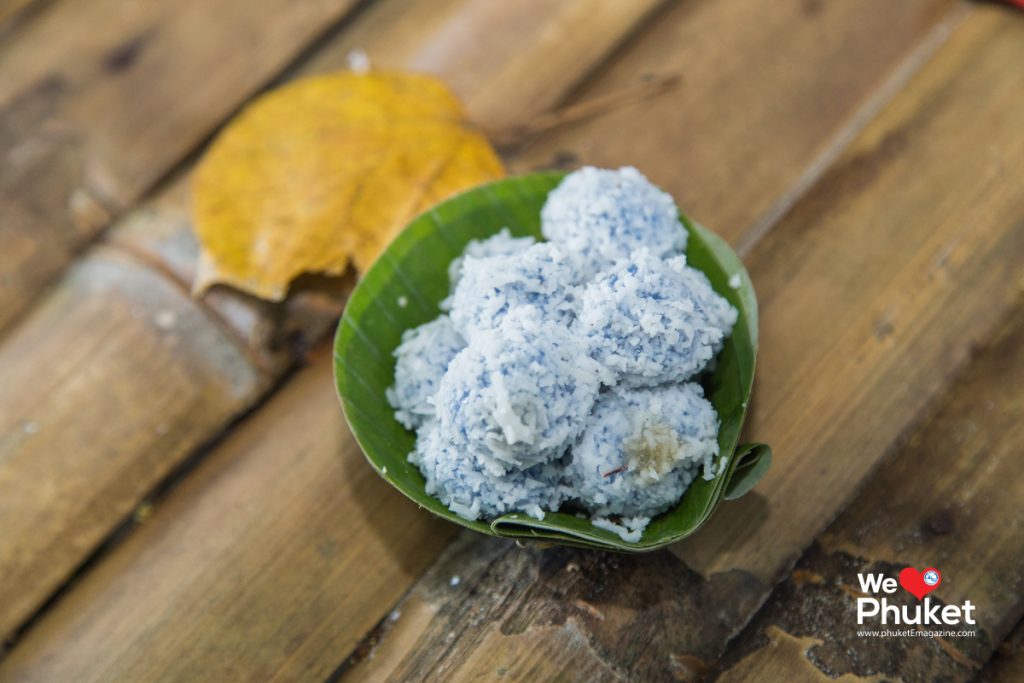 While we enjoyed cooking the local sweet, I can smell a delicious seafood aroma from the kitchen and it wasn't too long before the food was brought out and placed on our table. It was fried fish, herbal soup, local chili paste with vegetables, pad pak meang with egg, geang som and the highlight was som-tam pak meang. This is the first time I'd ever tried som-tam which was not made from papaya or carrot. All dishes served used local ingredients from within the village which resulted in a very healthy and fresh lunch on the island.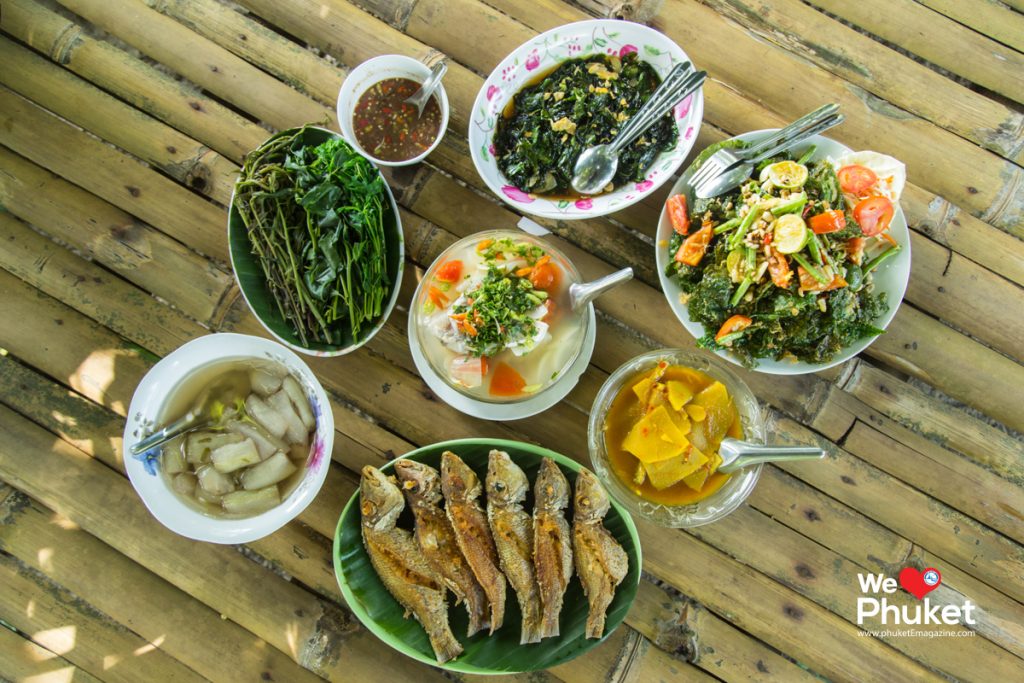 Our next 'class' subject was how to indigo tie-dye cotton – in other words batik. Normally for Phuket people batik is a very common traditional local practice and today we do it in only two hours. There are many patterns to choose from or you can simply create one from your imagination. Simply take a white piece of cloth and tie rubber bands around it then soak the cloth in a bucket of dye pre-prepared by the teacher. Leave it there for an hour for the material to soak all the colour in. During the hour's wait we enjoy walking along the quiet beach. Some people even take a nap in the shade.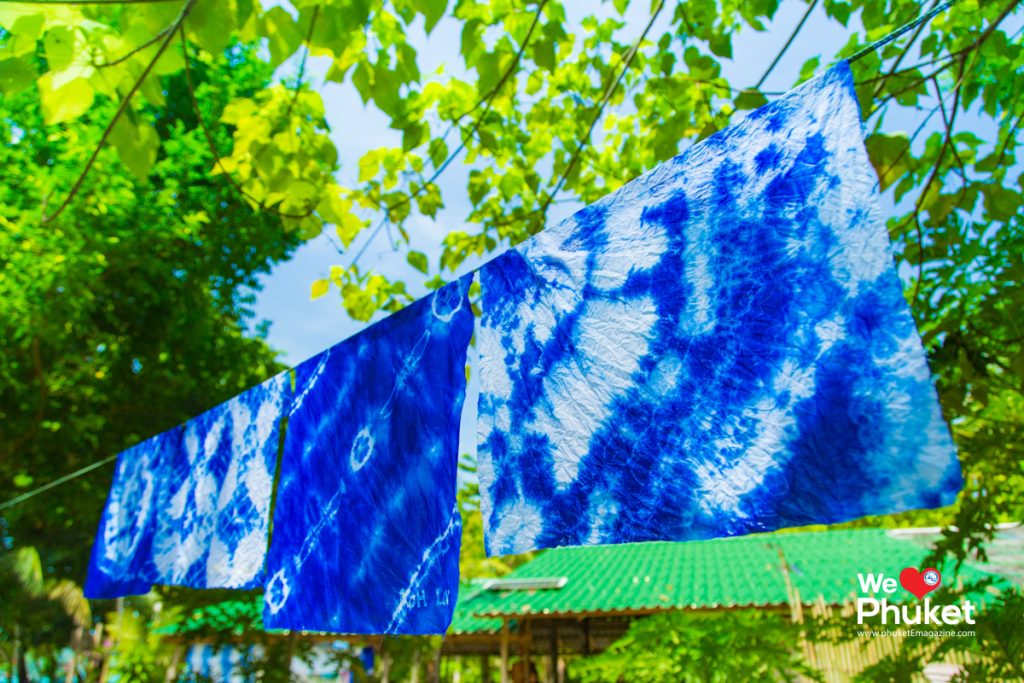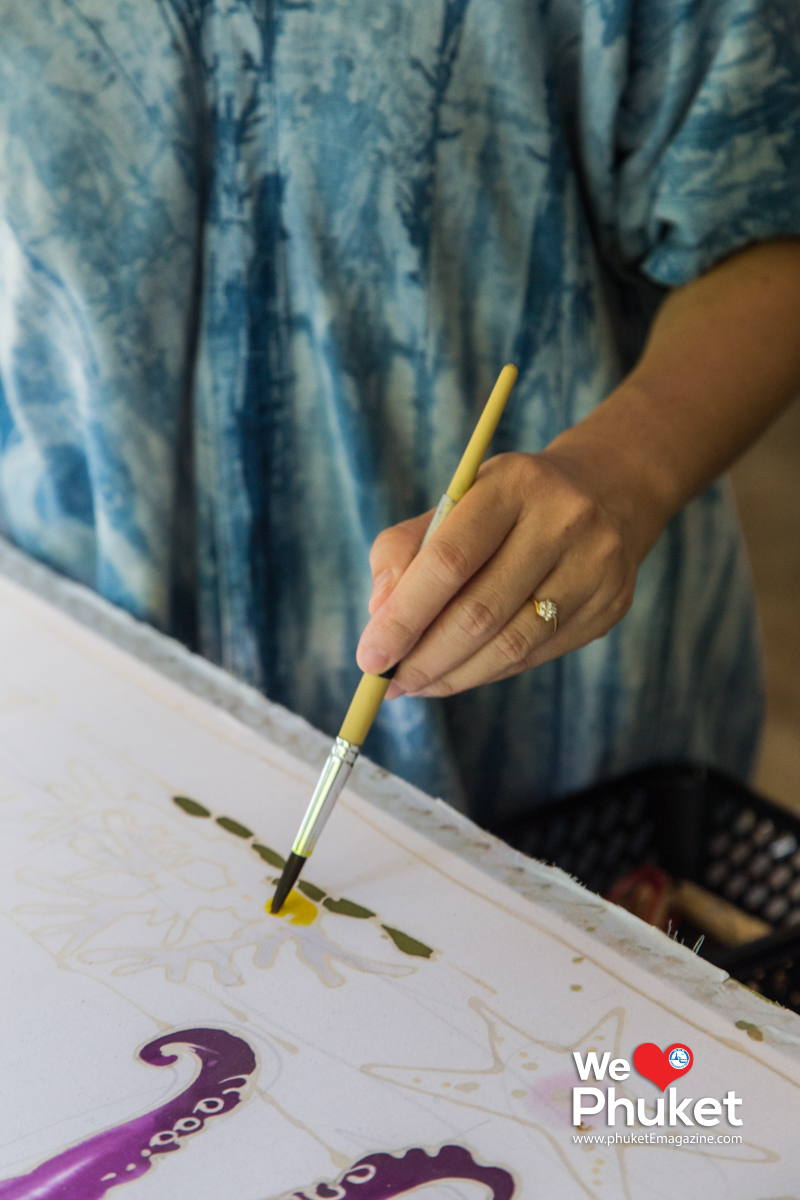 The last lesson was how to catch octopuses. In the late afternoon, when the tide is low, we just walked following the lead fisherman to the beach. He taught us how to locate to octopuses and caught two for us. We went back to the village and gave them to the chef to cook for us again.
After this we were ready to see our works of art that we'd made before. They're ready so we wash them in water and let them dry. The most exciting part is discovering which patterns turn out after removing the rubber bands. Of course none can turn out the same as they're all original; each piece is unique on its own.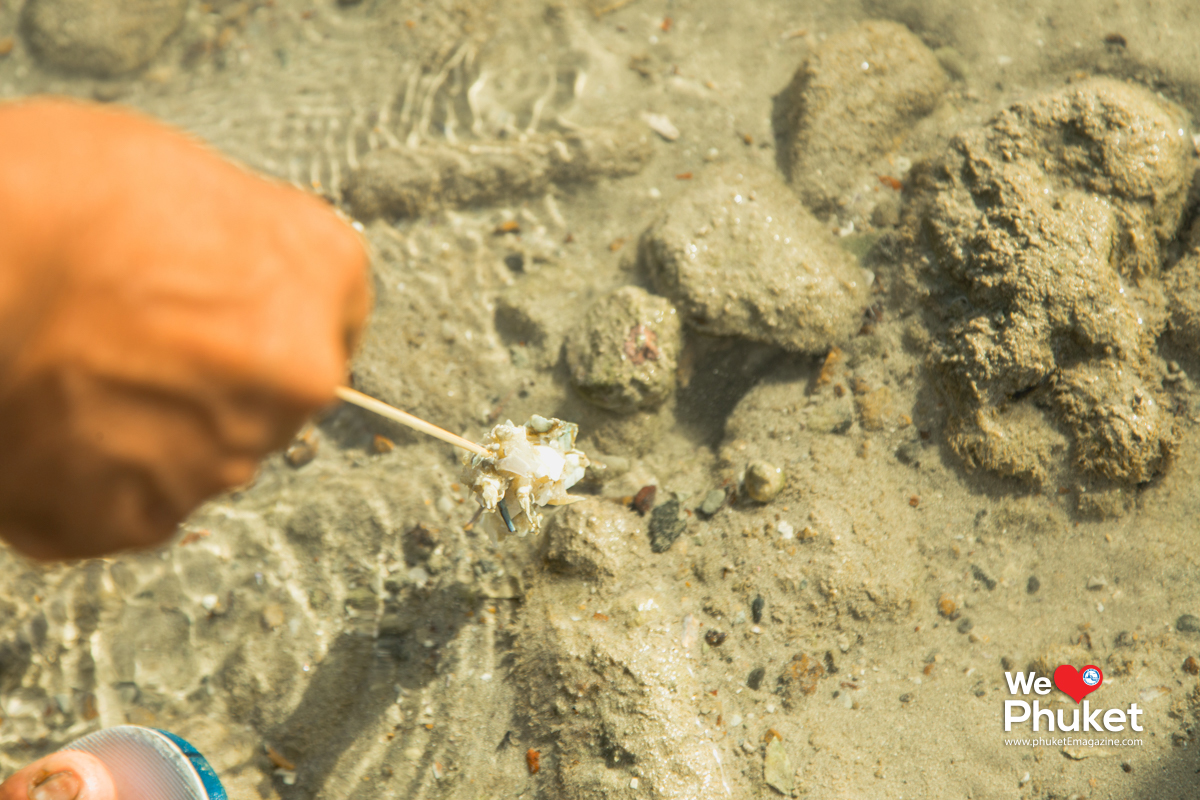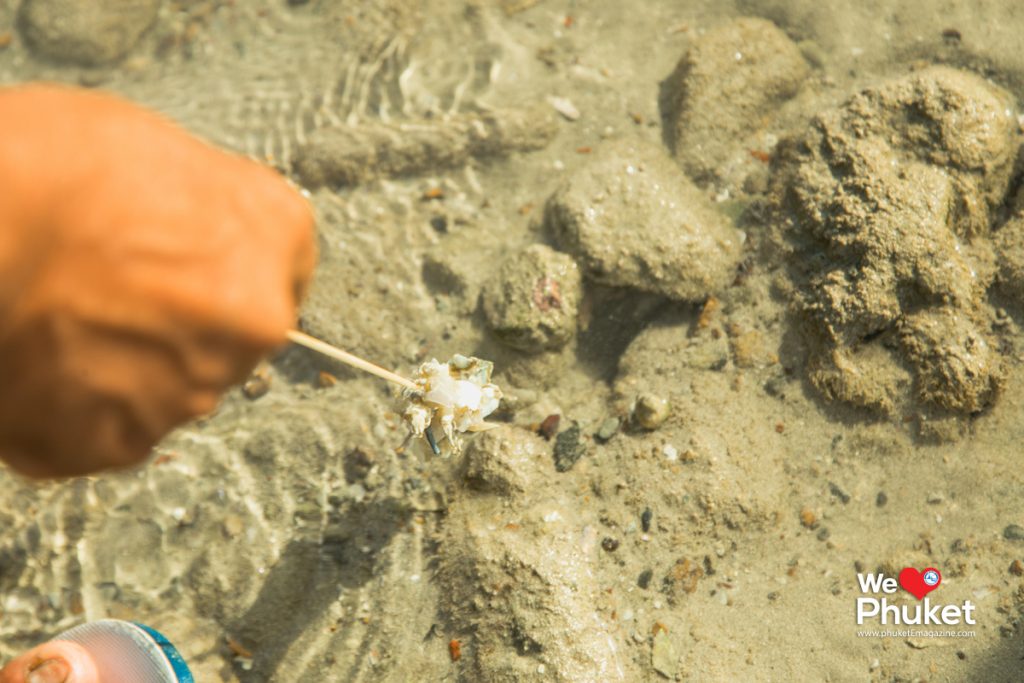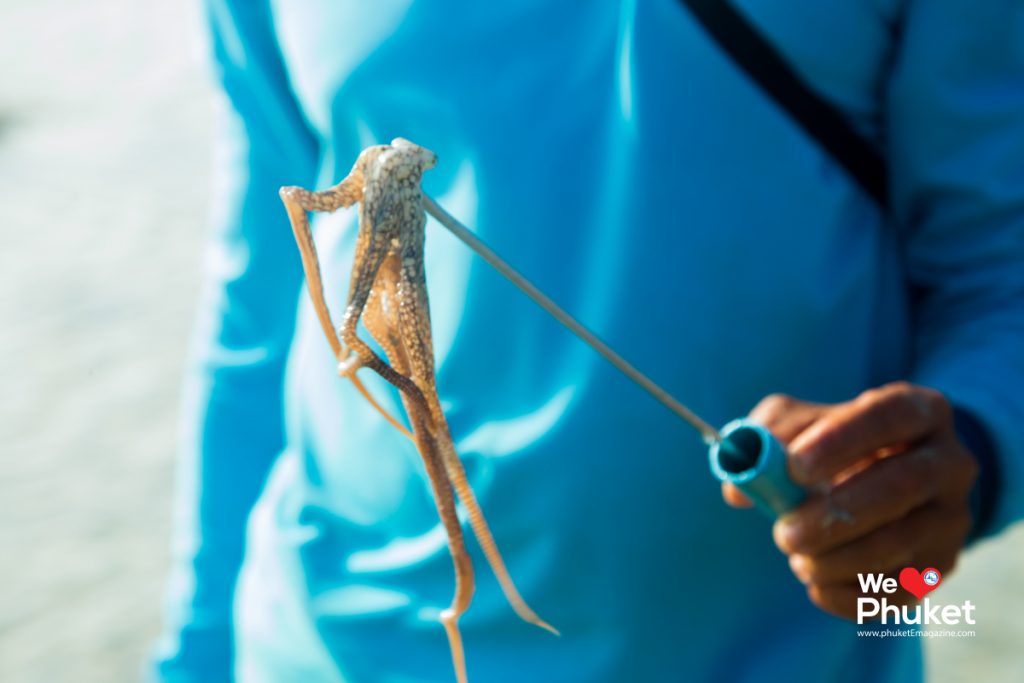 It's five o'clock and time to go back to Phuket. Time flew by today but not all of us take the boat back; some people stay over on the island. We say our 'good byes' to the villagers with sadness as we've really enjoyed our time here and wish we could stay longer. I'm sure that when I get some free time I might find my way back to Koh Lone to enjoy this humble lifestyle again.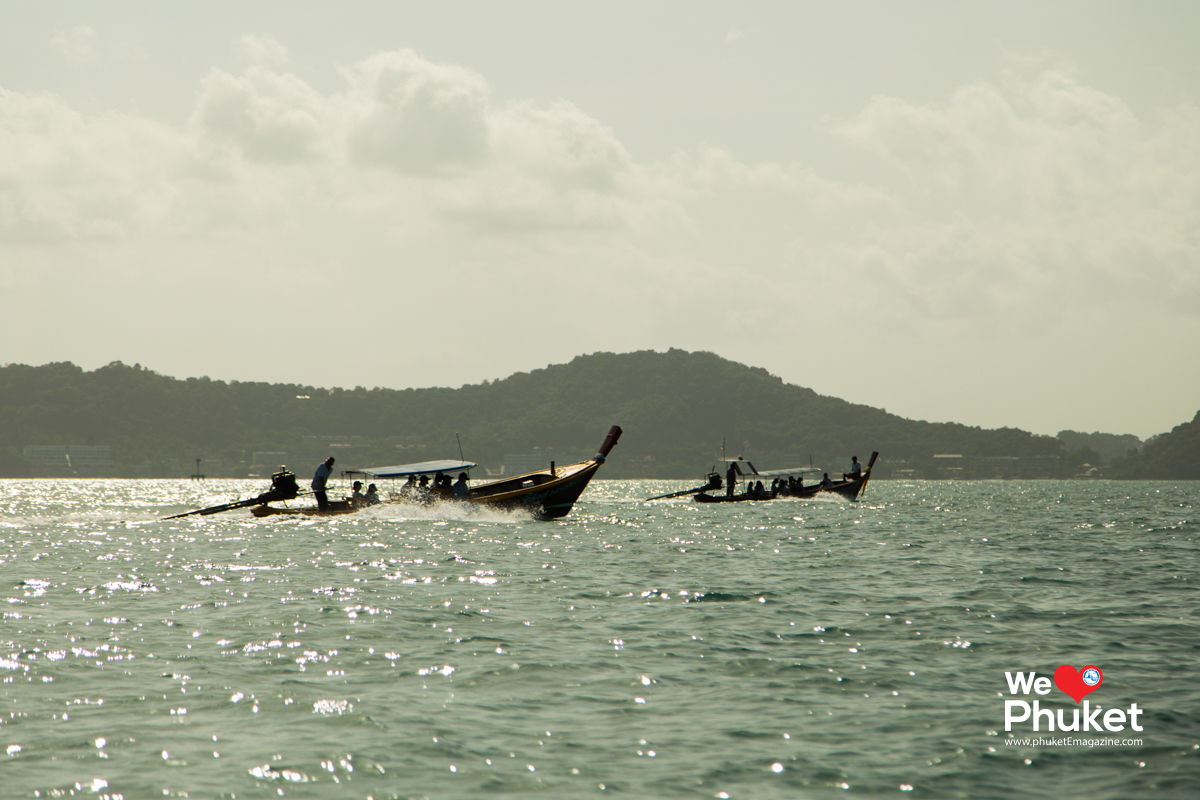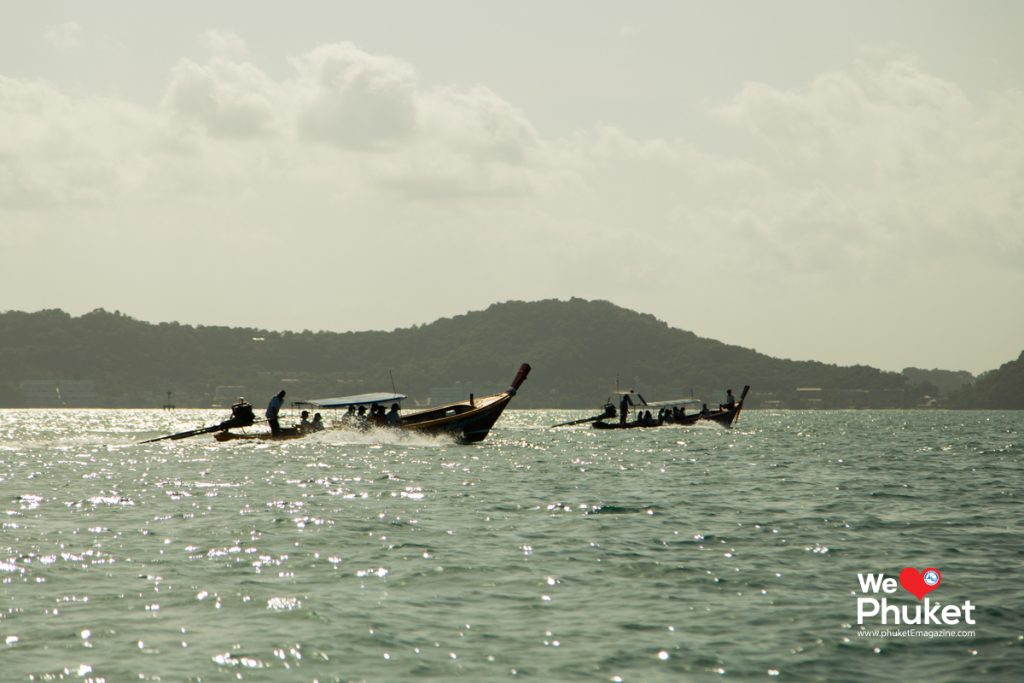 For more information or booking the trip in advance, please contact K.Songsit 085 429 0021