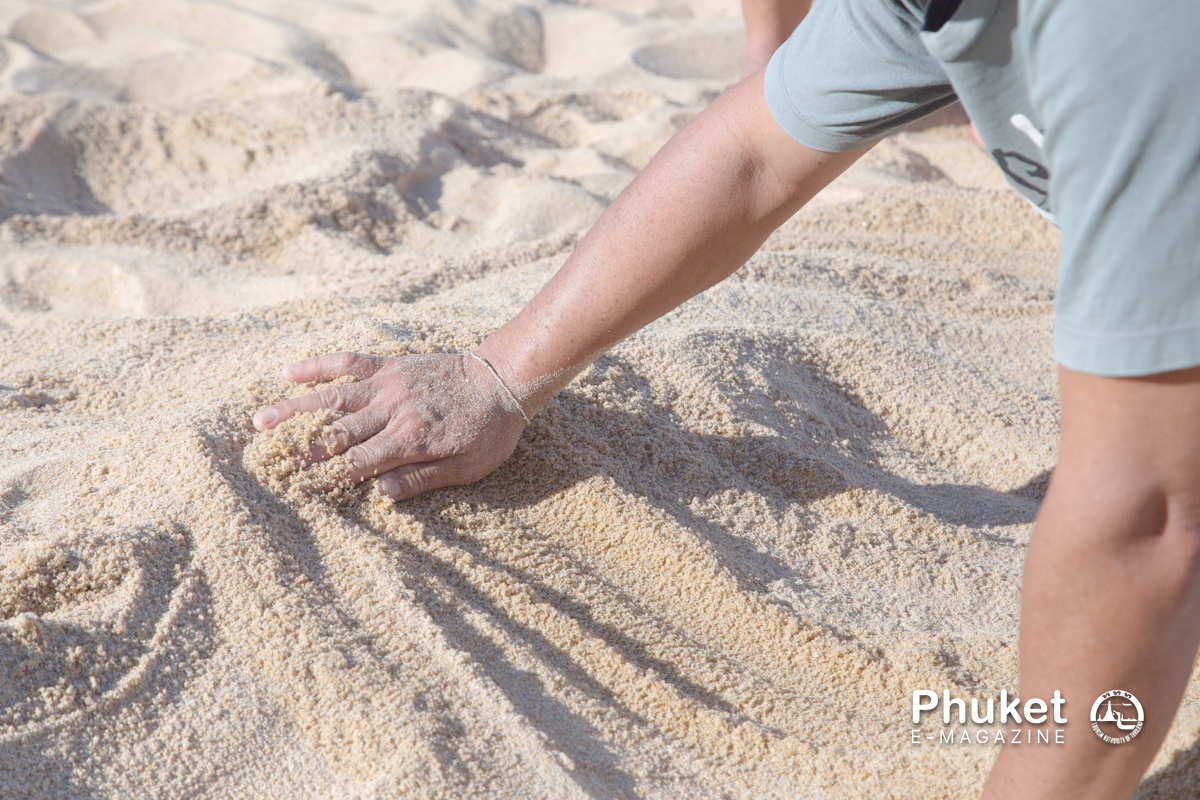 Healthy Lovers – Sand Spa Therapies
At Mai Khao Beach you'll rarely find people swimming in the water unlike other beaches in Phuket. Mai Khao has a steep fall off into deep water and is a bit dangerous. In Patong, the beach gently slopes into the sea, and people can safely enjoy water sports. Still, Mai Khao remains a pure and beautiful place surrounded by nature; it's peaceful and private.
for more information, please contact : Baan Mai Khao Agriculture Preservation Tourism Group, Thalang District, Phuket. Mr. Manit Saithong Tel: 087 594 1249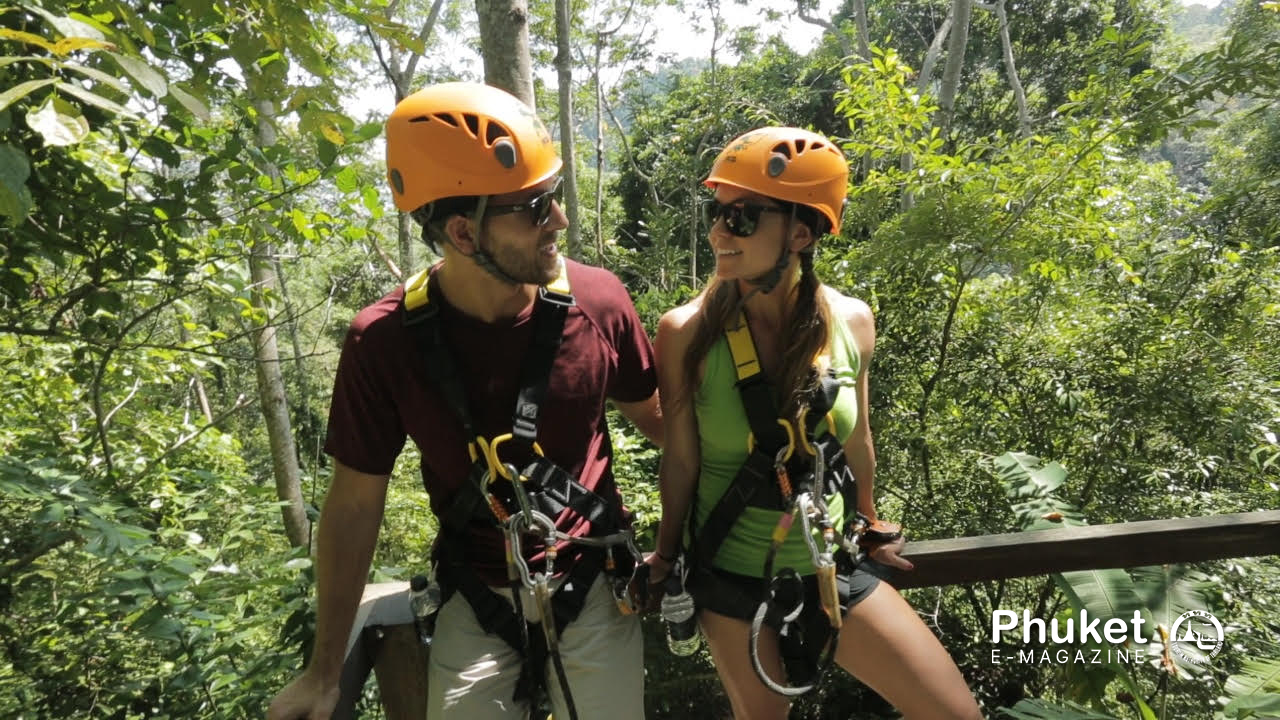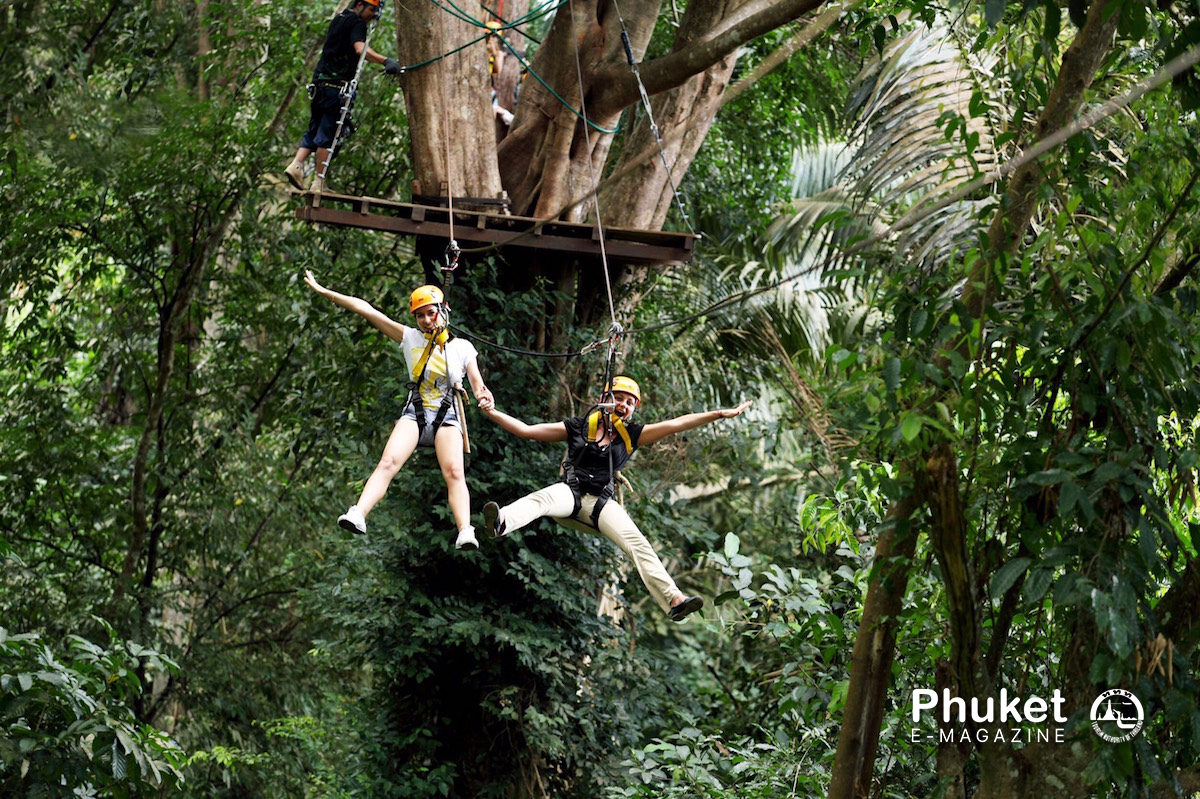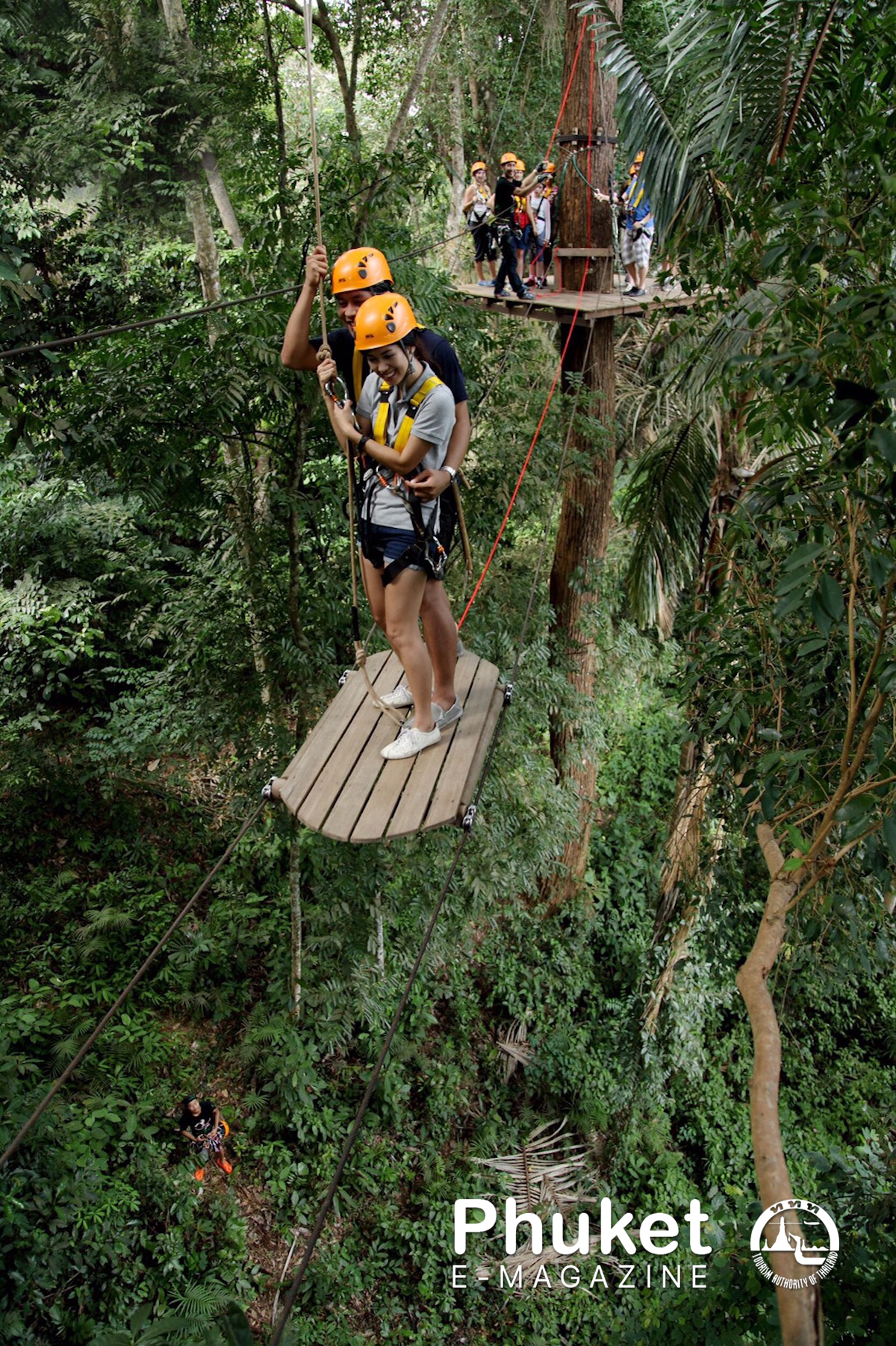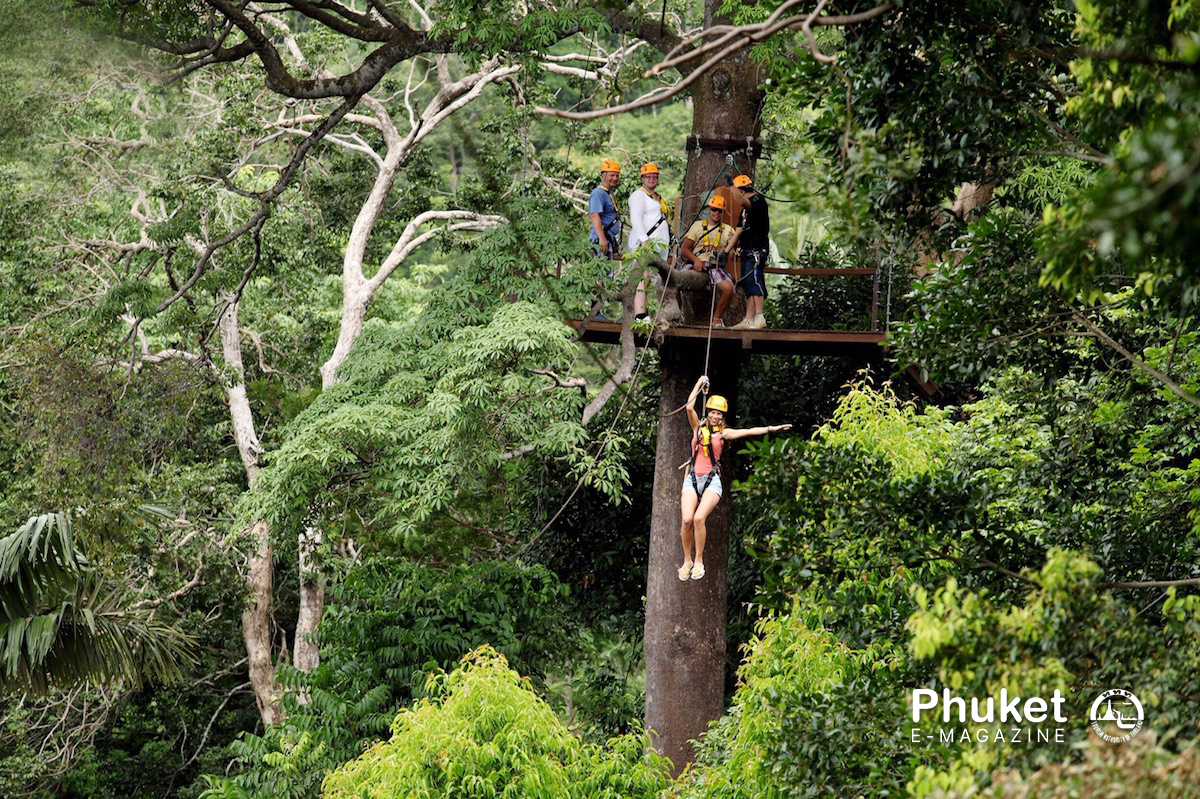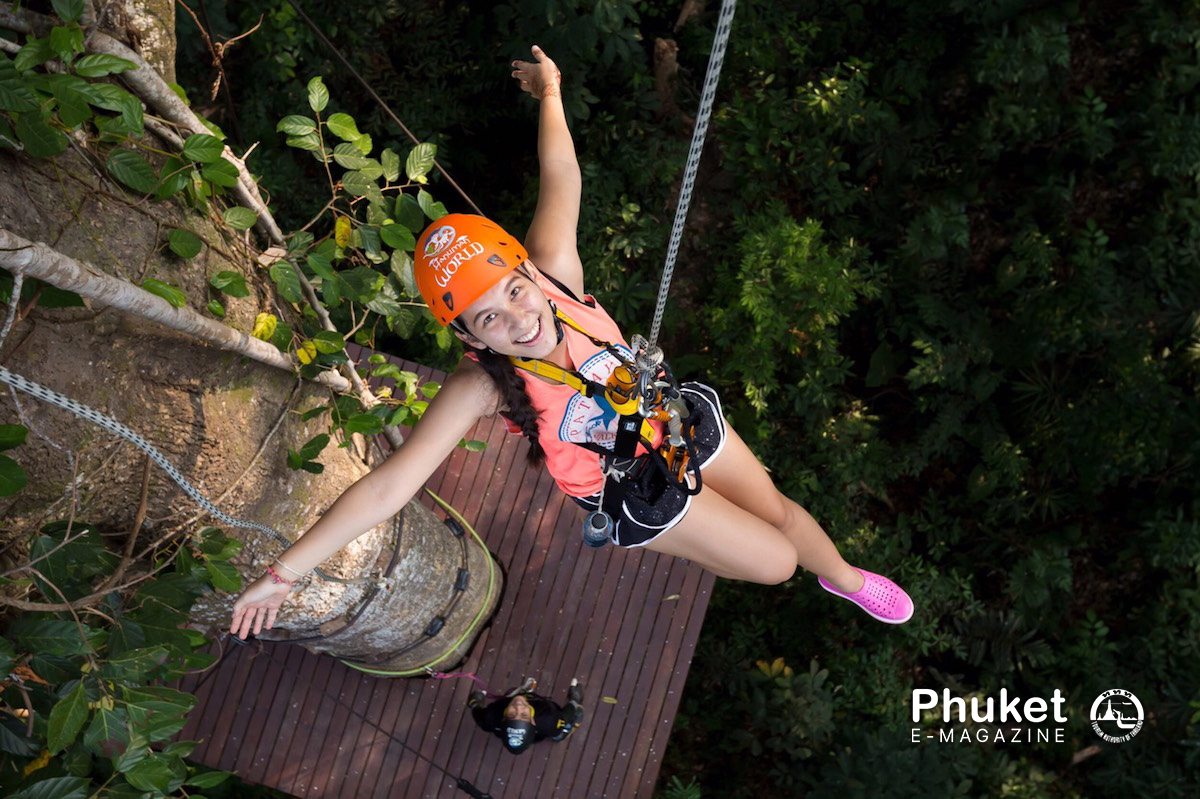 Adventure Couple – Hanuman World
Hanuman World is located here and is ready to welcome visitors. If you feel like swinging from from tree to tree like Tarzan you can here. Try out the zipline that will take you and your lover through this 60-acre forest site. Enjoy the 30-platform, 16-platform and 7-platform challenges. The 30- and 16-platform setups also have a 'Honeymoon Sling' for lovers in which you can hold hands while swinging from one tree to another – you can even try a kiss if you dare! From the tree tops you can also enjoy views of the forest, the Andaman Sea and Phuket Town. Maybe choose a gentler activity such as the Sky Walk. This consists of taking a forest tour by walking on a 40-metre high 'bridge'. The last platform is the 'Fruit Platform' which serves fruit and fresh juice drinks. Hanuman World is perfect for lovers who enjoy challenges for strong bodies and minds. For your safety fill out a 'health form' with the staff before going up onto the trees. And there's also a cosy Wanon Restaurant as well.
For more information, contact http://hanumanworldphuket.com/ , https://www.facebook.com/HanumanWorld/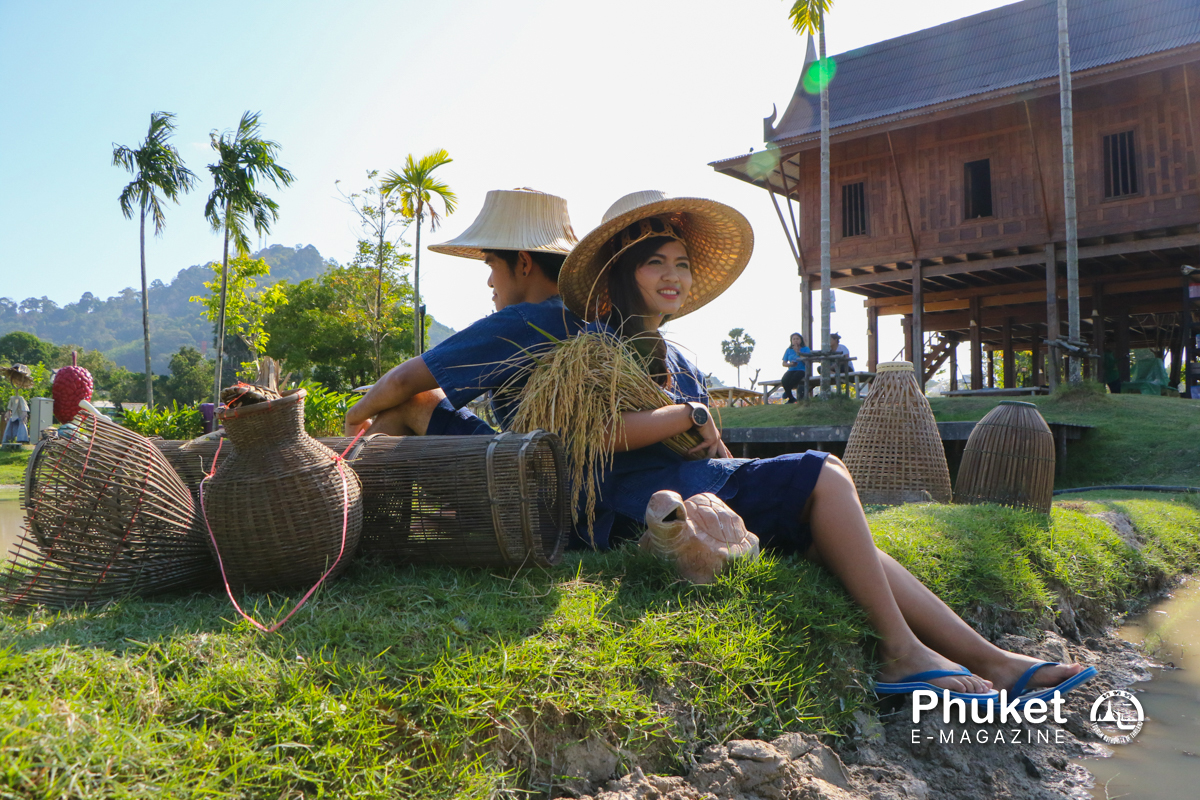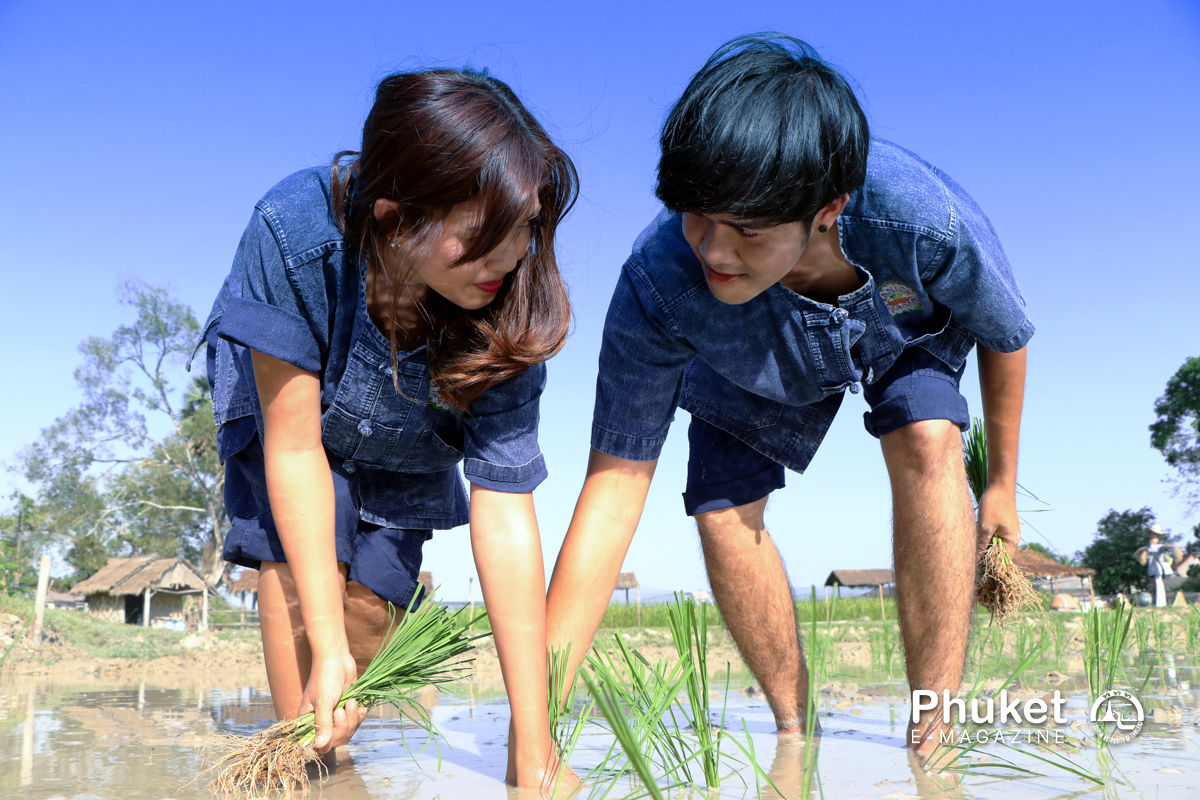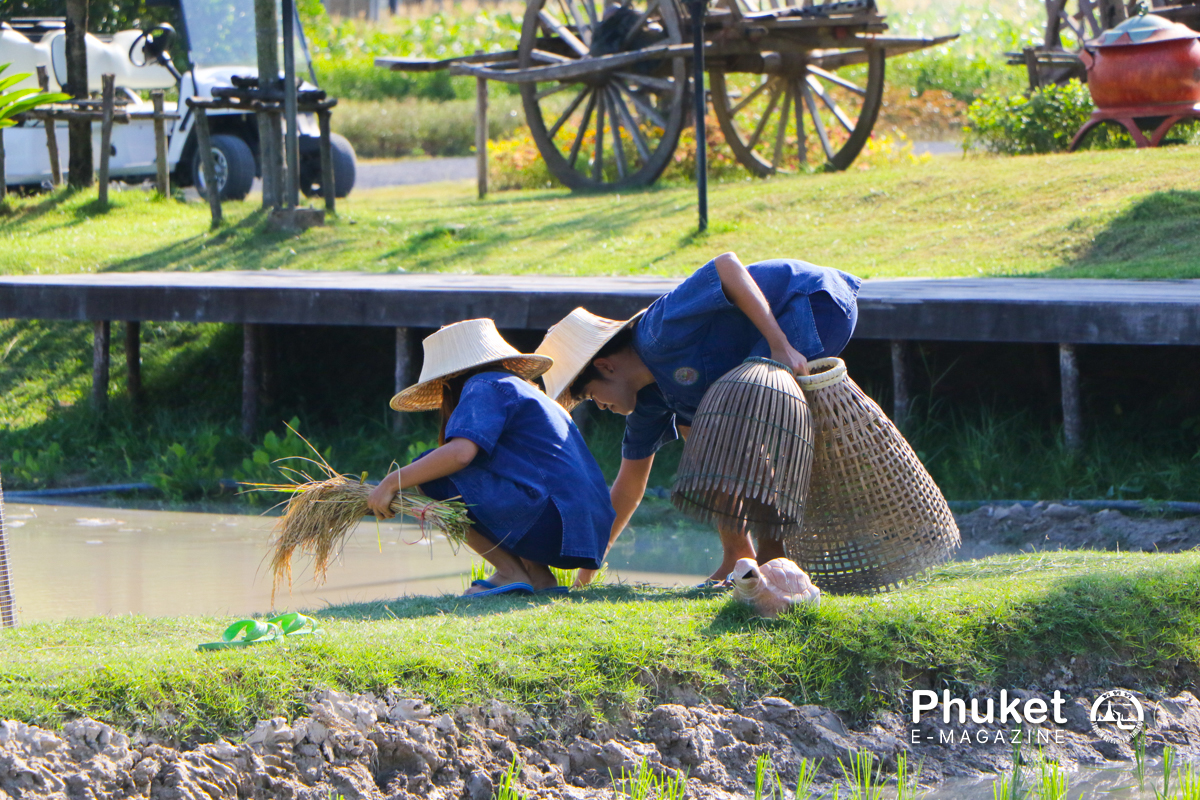 Eco Lovers – Vanich Farm
Get away from the city life and head back to the rice fields and the buffalos at Vanich farm in true country style. Activities here differ with the change of the seasons but the most recommended activity for lovers is being a farmer. You and your lover will have to go through the rice farming process from seeding, reaping the harvest, and even making a scarecrow. The second activity is learning about Thai buffalos, from bathing them, riding a buffalo and learning how to help with farming. These activities are always supervised by professionals. The last package is learning how to cook Thai food by using garden herbs. Start by collecting fresh organic herbs in the garden. Learn how to cook Thai food in a local-style kitchen and then finish by enjoying a delicious homemade meal. Vanich farm will serve you fresh corn or mulberry drinks. There are also traditional costume changes before each activity.
For more information please visit https://www.facebook.com/VanichFarm.Phuket address 19/540 Soi, Patchanee, Moo 3. Rachada, Muang, Phuket. Tel: 076 525 619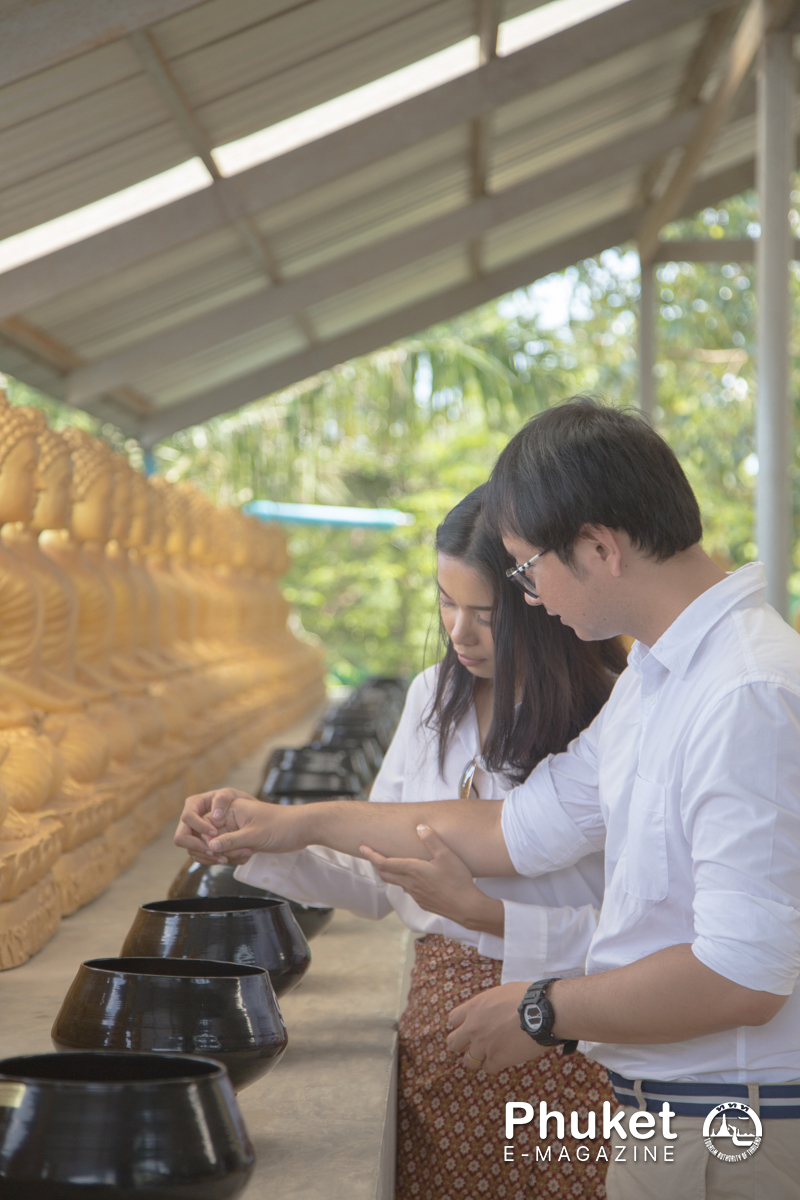 Lovers Who Love to make merit – Big Buddha.
For lovers who love to go to the temple and 'make merit', try going up to the Big Buddha and pay your respects. On top of Khao Nak-Kerd Hill there's the huge statue of Buddha in a meditation sitting position. The statue is 24.45 metres wide and 45 metres high. The surface is decorated with white marble and white jade. The spectacular views here can be really stunning. You can see Phuket Island from different angles and nearby islands. Enjoy the fresh air and breezes then treasure this good memory for both of you.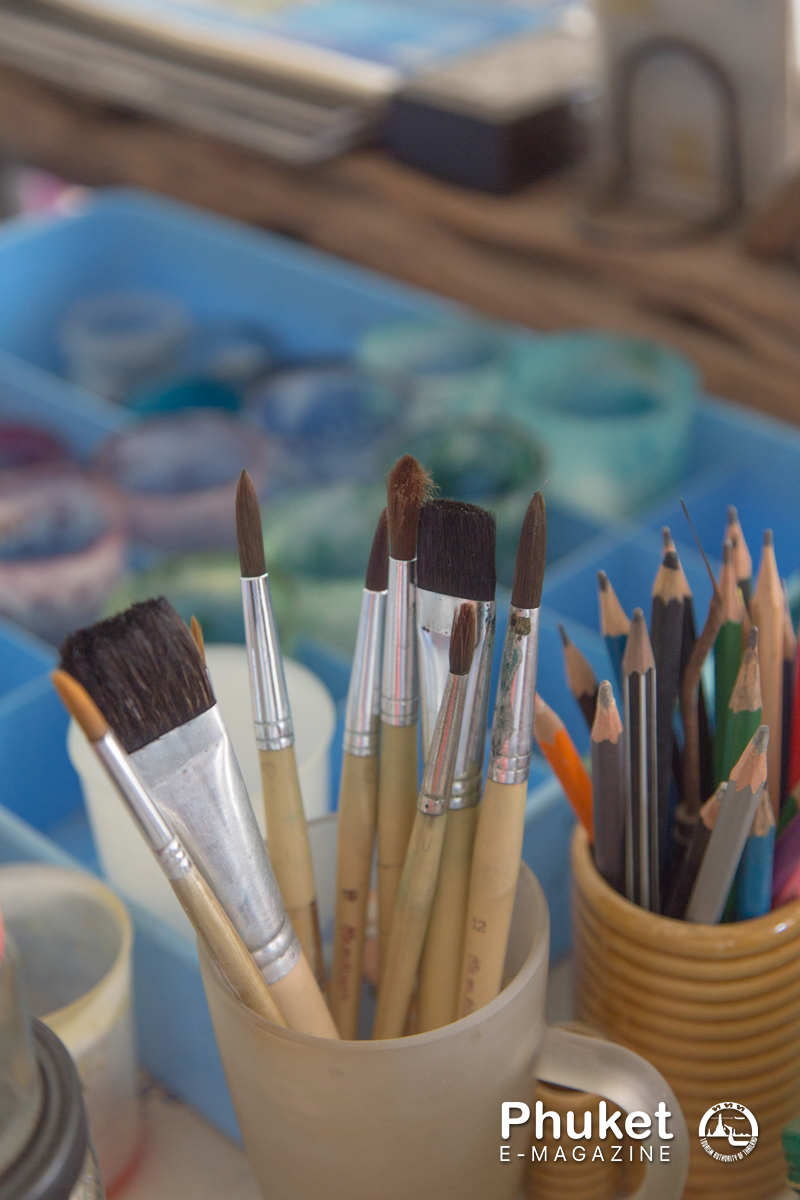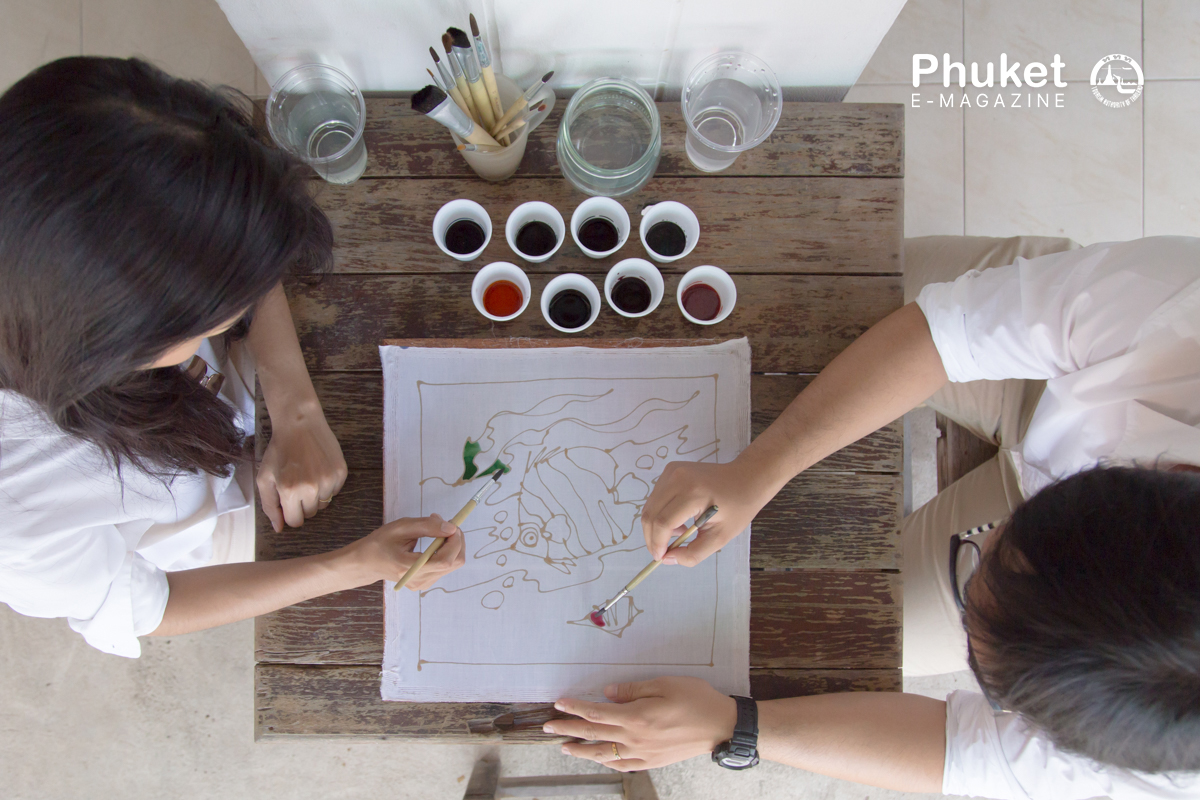 Artist Lovers – Batik Painting
For lovers who enjoy art work, perhaps the best activity to suit them in Phuket would be batik painting. The recommended shop is Ying Batik which is just on the way to Big Buddha. Here you can learn how to paint batik with teacher Ying, the owner of the shop. Ying will draw on the fabric with wax to make the outline. The pictures are different but are mostly related to Phuket and the sea such as seahorses, fishes, flowers, and beaches. There also different sizes of fabric from small handkerchiefs to body towel size and T-shirts for couples. You can contact teacher Ying in advance for more detail at 096 652 2950