Parapat Lokaew, The winner of the 'Y We Are Tha Tiew Phuket' competition for the General Public
The winner was announced on 31 July for the 'Y We Are Tha Tiew Phuket' competition organized by TAT Phuket (Tourism Authority of Thailand, Phuket Office) via Phuket E Magazine's website. The winner in the General Public category was chosen by our committee and he also received the popular vote as well. The winning video was titled "Phuket, a Dream that can come true" by Parapat Lokaew. We had a chance to talk with him about the video and the ideas behind. The clip shows his passion and hard work as he has collected lots of beautiful shots and views of Phuket that will encourage people to witness the beauty of Phuket with their own eyes.
Work and Experience
"I'm Phuketian, I was born in Phuket and work in the photography business for Mai Activeimage, a production house that works with both inbound and outbound photo shooting."
What made you send the clip into this competition?
"I don't normally enter any competitions and if I do, I check and study the concept and the theme of the competition beforehand. Once I realized that this competition was organized by TAT Phuket I decided to enter as this is my birthplace. If you had to calculate in numbers the clip is not worth much in terms of business, but I thought that if my work could be a benefit to the community it would be more than worth it. Every day if I didn't have work I went out early in the morning and the early evening to collect shots. I'm confident that I have the biggest Phuket footage in the world. I bought a 4 telebyte hard disk to install the data on a monthly basis and I'd be happy to share my work if any of my photos could be of benefit for tourism. I did as much as I could during the time I had. So, I believe that I didn't do this video just to win a competition but for the benefit of all."
What is the message in this video?
"It's my own personal inspiration. I wanted to show the past, about 20 years ago as compared to Phuket today, how much it all has changed. I also believe in the next two years, Phuket will be different as well. Many people dream of visiting Phuket to see the beautiful ocean but have not yet found the time to come. Visiting Phuket is just another dream for them. With this attitude and passion, I wanted this clip to help draw people from all over the world, to communicate with them that if you want to come, come now. I gathered all this footage to send this message that 'Phuket … a Dream that can come true.'"
How about the production?
"I had limited time to do this compilation due to my regular projects. I thought about it a lot before I came up with my final story. My aim was to complete a three-minute video which showed as much as possible. I felt that it was not necessary to explain where each place was, but rather encourage people to find out about the place, to make them curious. If the place is famous and people already knew about it, it wouldn't be as interesting and attractive. I want people to ask themselves is this place really in Phuket? Where is it in Phuket? In the footage there are about 60 locations in shots that I've been collecting for more than two years. And this footage presents beautiful places, culture, lifestyle and what's actually happening in Phuket at the moment. Beside Thai people, foreigners can also understand the message as I added subtitles in English as well to bring the most benefit out of this clip."
How did you feel once you knew that you were the winner?
"I was already happy with my work so I didn't mind the result either way. My purpose was not to win but to gain the most benefits through the content and message."
'Tha Tiew Phuket' means 'Challenge to come to Phuket' what is the challenge that you want to present to the public?
"To visit Phuket is good enough. Many people know that Phuket is beautiful island but don't know in which way. Some people can already see from my work but I believe that maybe more than 40% think that the clips are faked. Some people may think that I made this on my computer, and added more effects. But film is not as easy to edit as photos. In southern part of Thailand there are only a few provinces where you can see beautiful skies like these. So, I challenge people to come and see them with their own eyes. You don't know what Phuket will be like tomorrow. Next week, you might not able to see what I saw just yesterday so come to see it with your own eyes."
What's your message for those who want to visit Phuket?
"I want to tell them to come and take photos as much as they can, remember what you see and share with others. In the stone-age, people drew their history on cave walls, you as visitors can also show the world how beautiful Phuket is."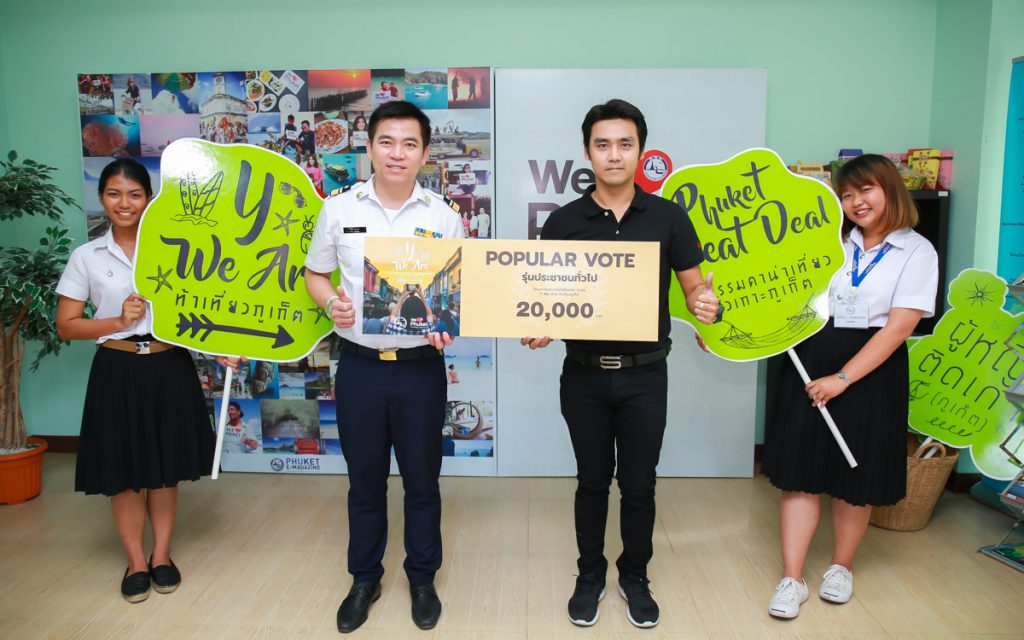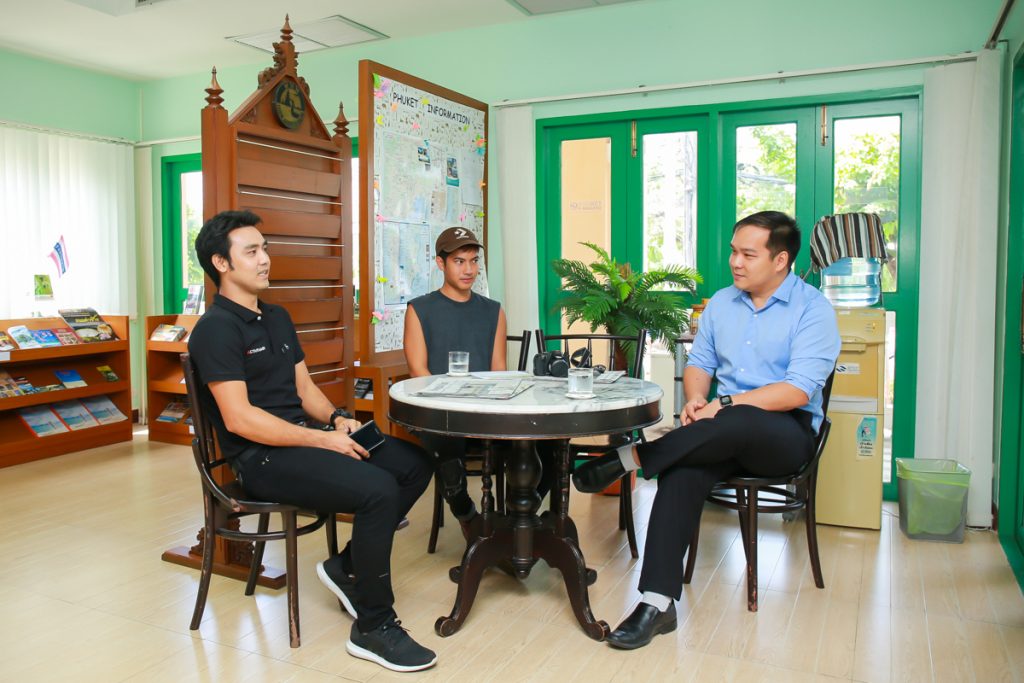 Thank you picture from Activeimage Phuket