Siam Niramit Phuket
The main concept of Siam Niramit Phuket is to present Thai culture in a theatre of 1,740 seats. Most of the surrounding land has been turned into a Thai village divided into four regions. There are rice fields, buffalos, along with boats on a canal. The imitate lifestyles of people in each region of the country are perfectly presented and there are activities for visitors to join in as well as a fair where you can play games and win prizes. A Thai boxing ring demonstrates this special martial art and after you can witness an Elephant show. An outdoor fountain accompanies a music show while souvenir shops are located outside. Before the show starts in the theatre enjoy a dinner buffet with international food. The show starts at 20:30 and it delves back into history about the ancient Thai way of living. There's also a story about heaven and hell. The story tells us where people who do good things will end up and what happens to those who do bad deeds. There are about 100 performers with 500 different costumes and amazing effects. It's guaranteed than you'll leave with a smile on your face.
https://www.facebook.com/SiamniramitPhuket/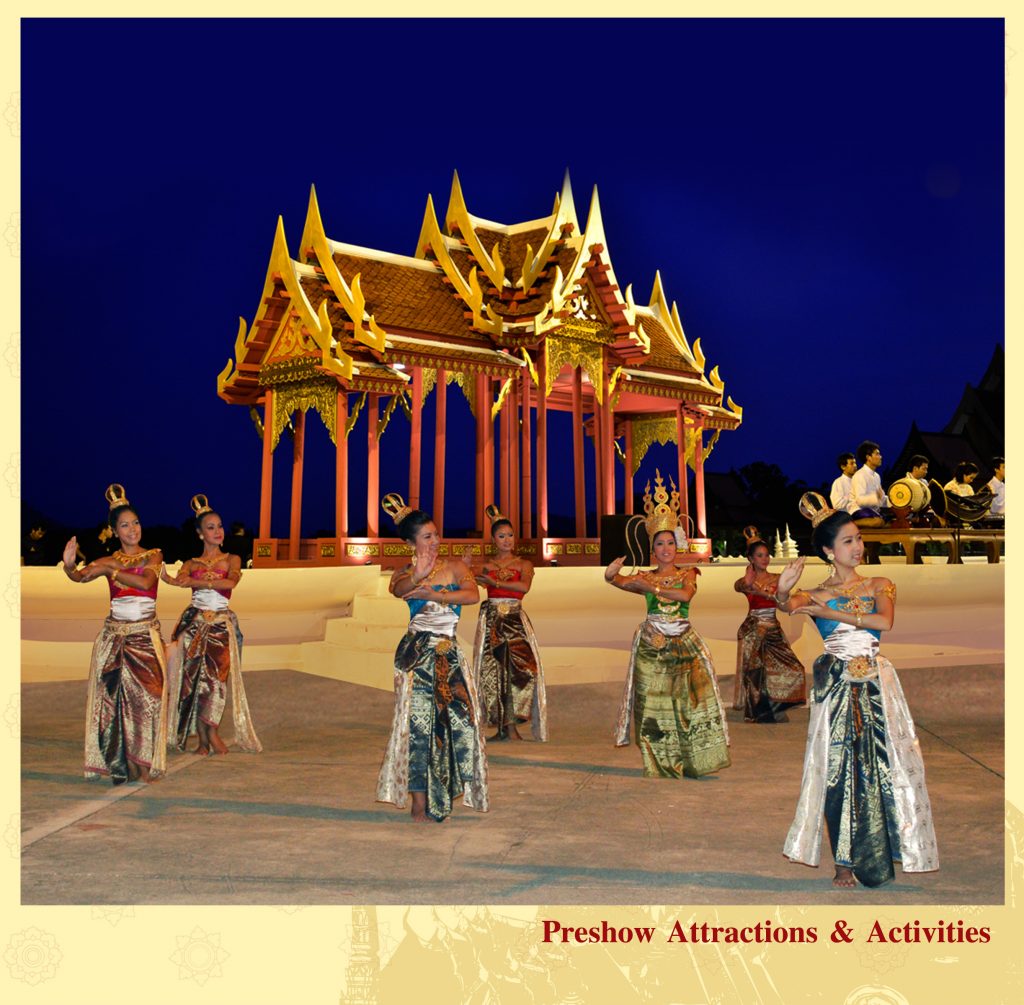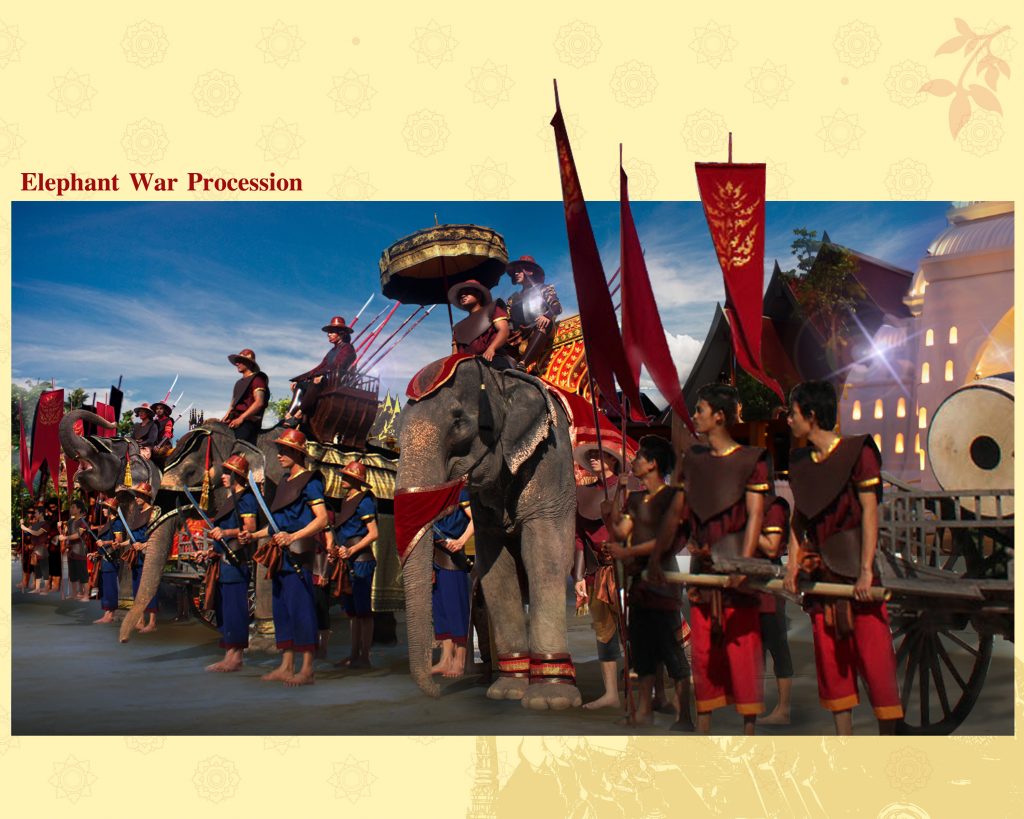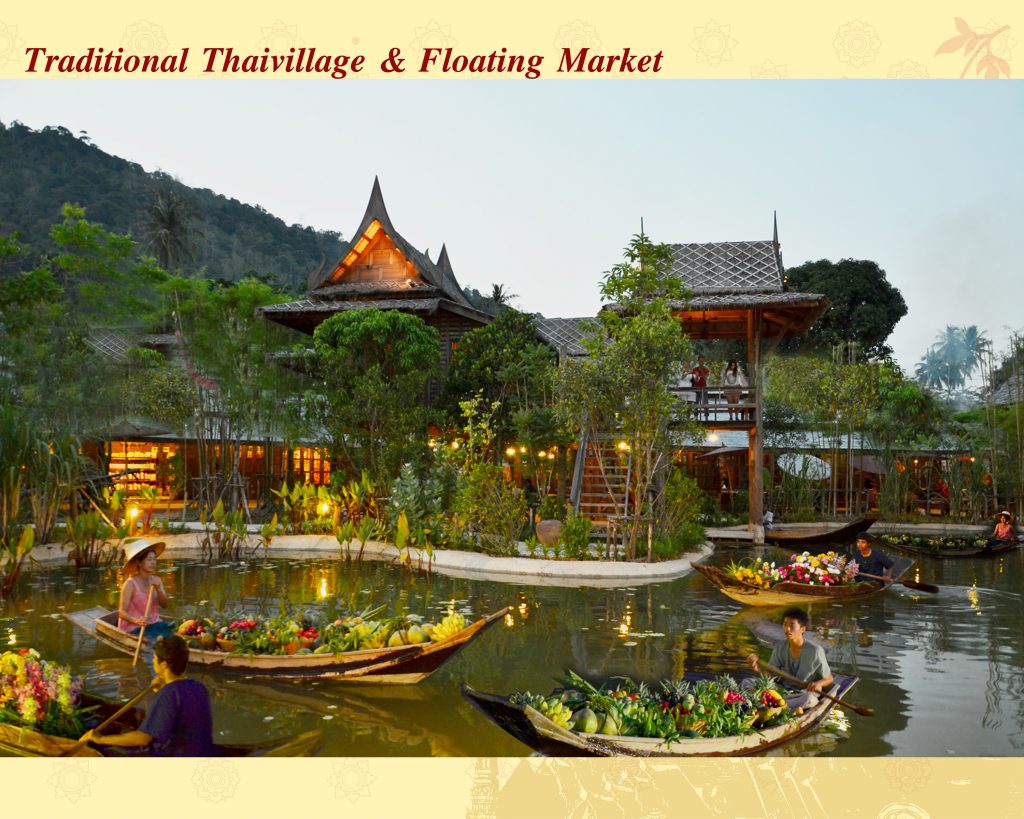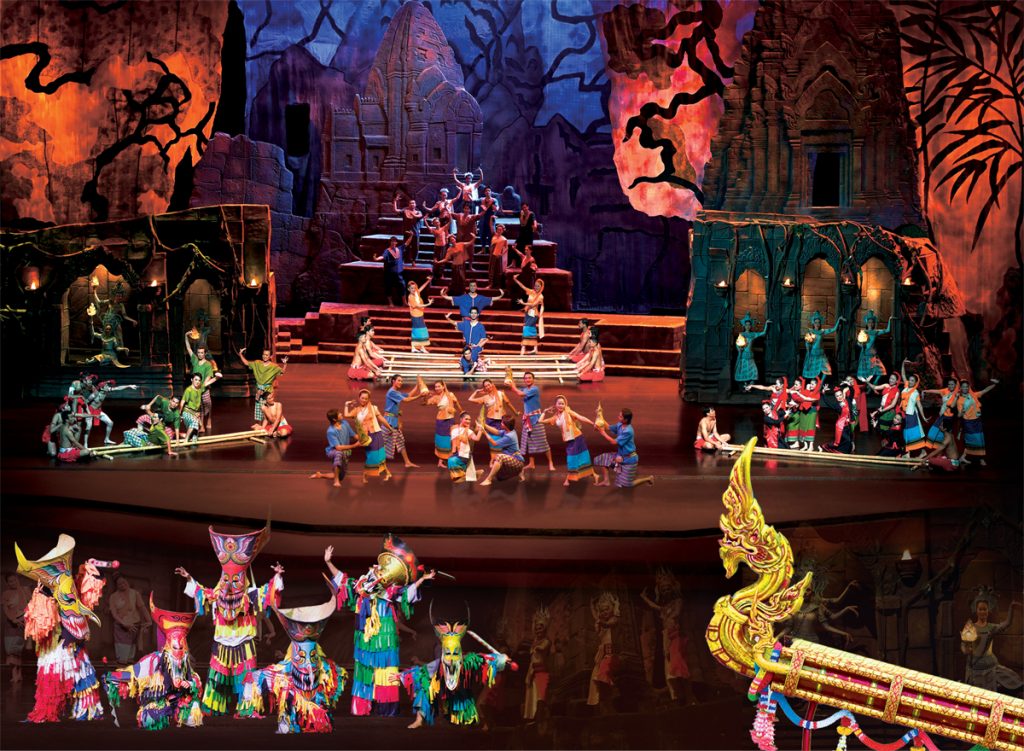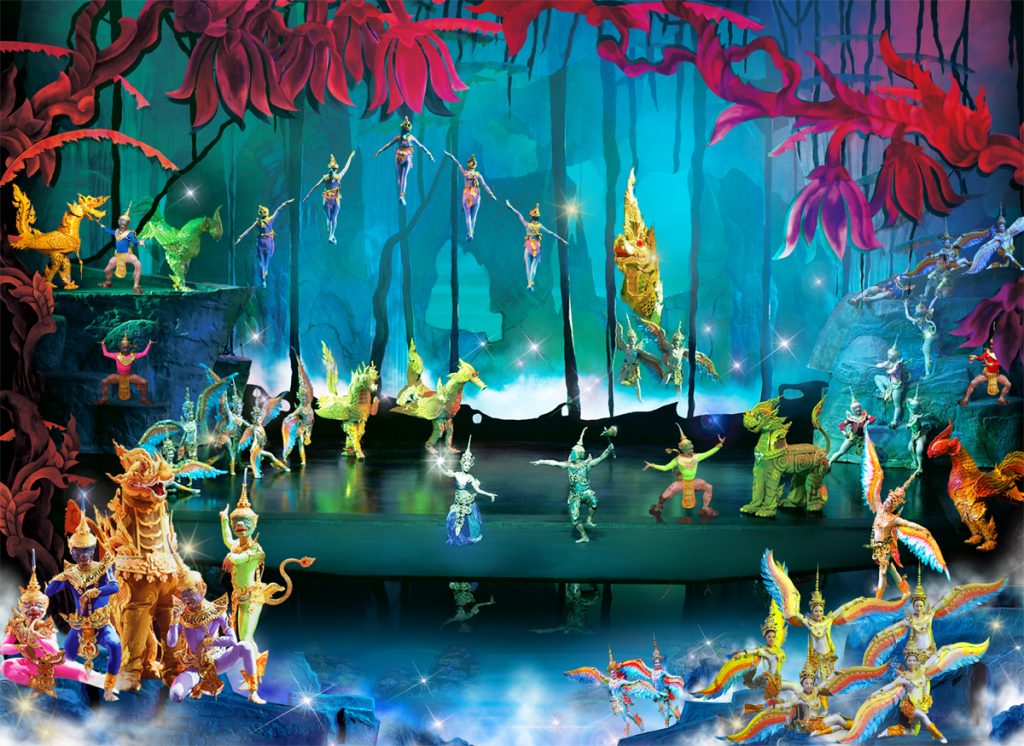 Phuket FantaSea
The concept of Phuket FantaSea is to have the most fun possible in this dream theme park. With the small touch of Thai culture mixed with a lot of fantasy, loads of food and drink, games and parades along the way to the theatre. Enjoy the small zoo with wonderful wildlife like white tigers. Enjoy taking spectacular photos along the way. Before the show begins in the 3,000-seat theatre, enjoy the international buffet and feed the elephants. The story is basically about Prince Kamala and his adventures and features action, thrills, acrobatics, and much more. No less than 44 elephants perform (and magically disappear!). There's more magic and illusion to enjoy at these twice-nightly shows (19:30 and 21:00).
http://www.phuket-fantasea.com/
https://www.facebook.com/Phuket-Fantasea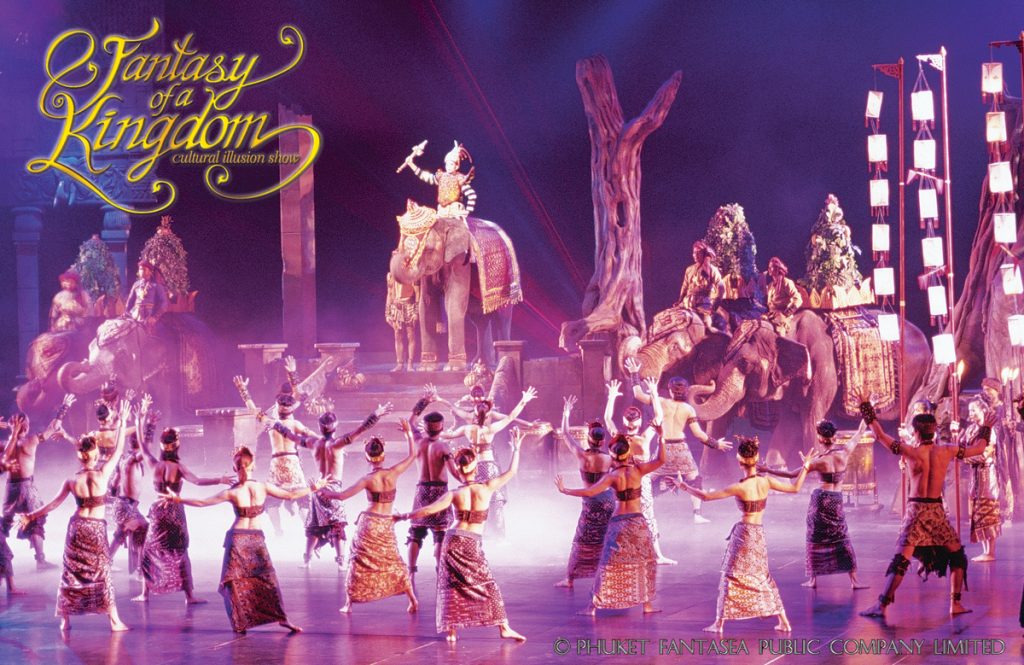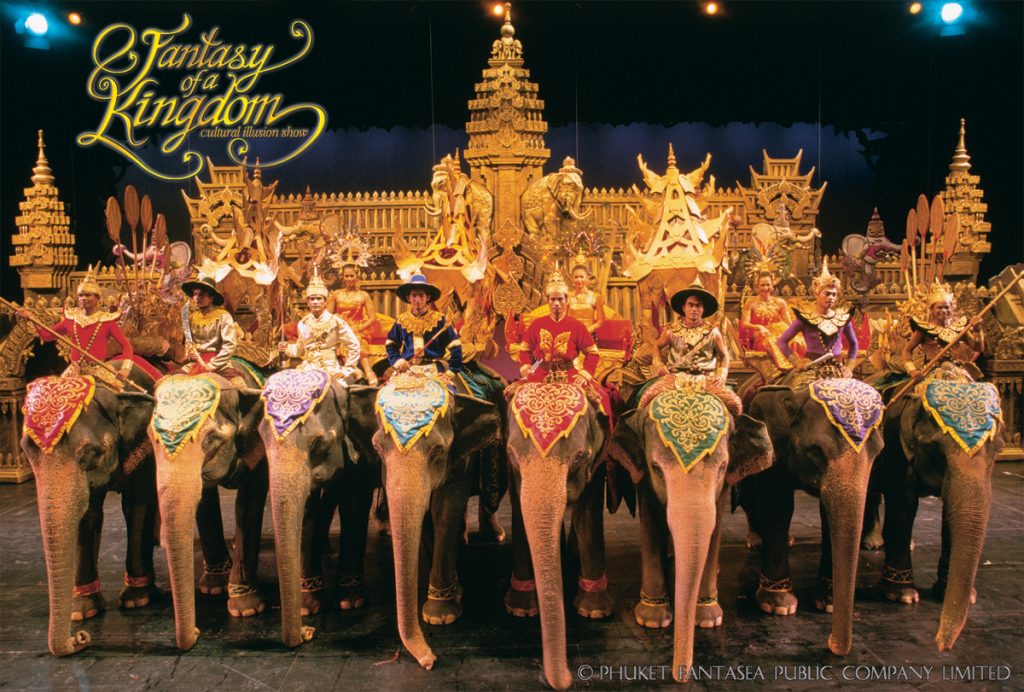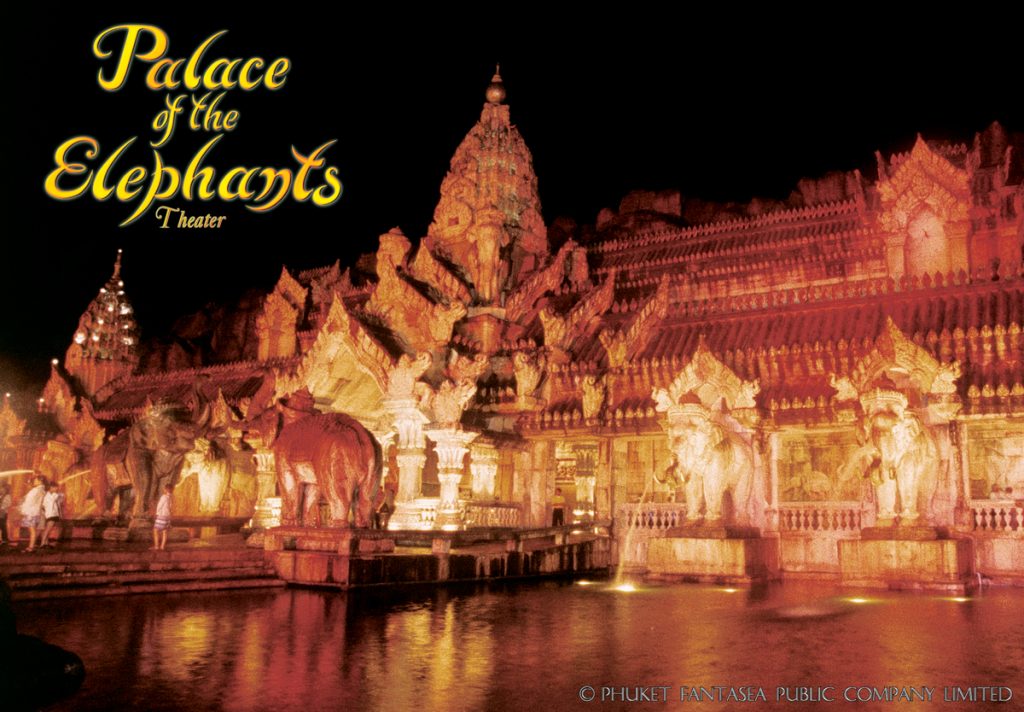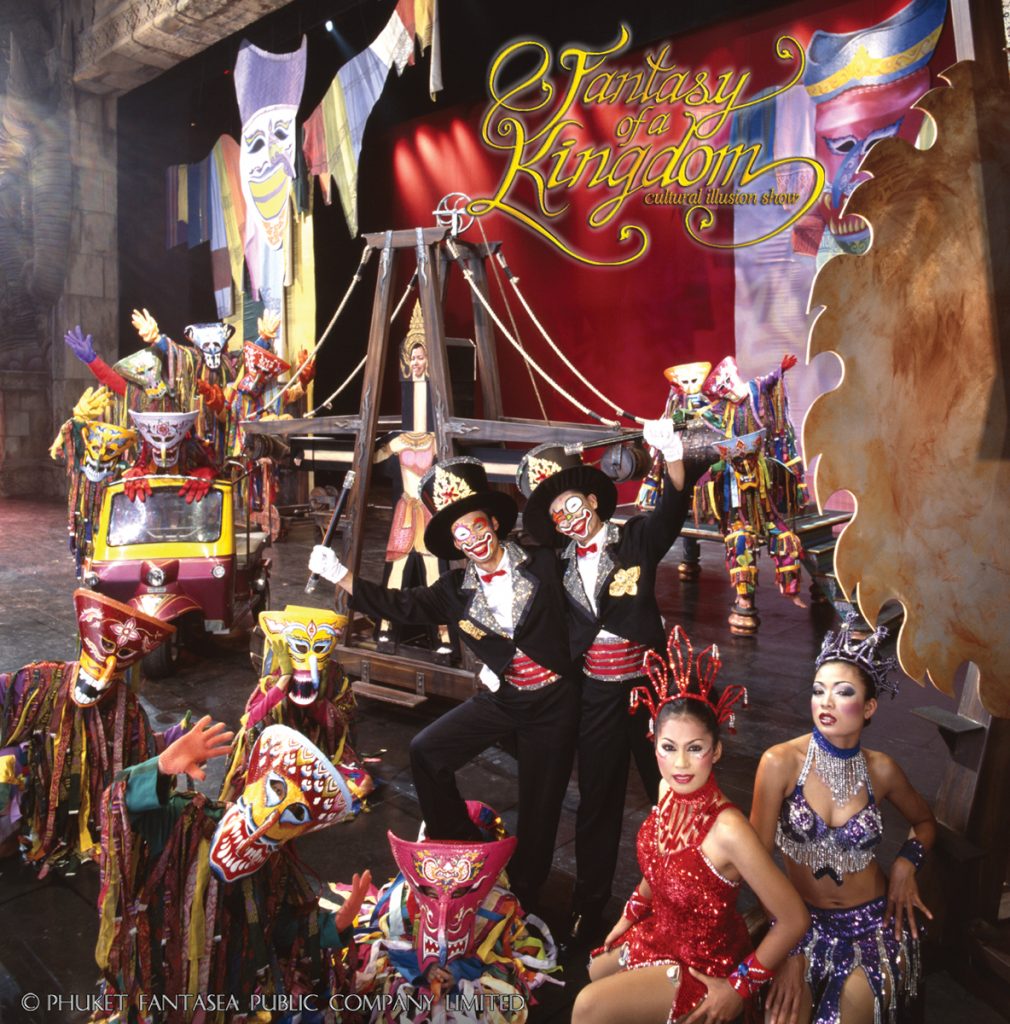 Phuket Simon Cabaret Show
Phuket Simon Cabaret Patong has just celebrated its 25th anniversary with a large renovation to its luxurious interiors. The show is a multi-lingual international spectacle that'll have you laughing and marveling in equal amounts.  If you love Broadway shows you'll adore Simon Cabaret with its ultra-camp tongue-in-cheek delivery by a host of 'ladyboys'. There are shows at 18:00, 19:30 and 21:00.
http://www.phuket-simoncabaret.com/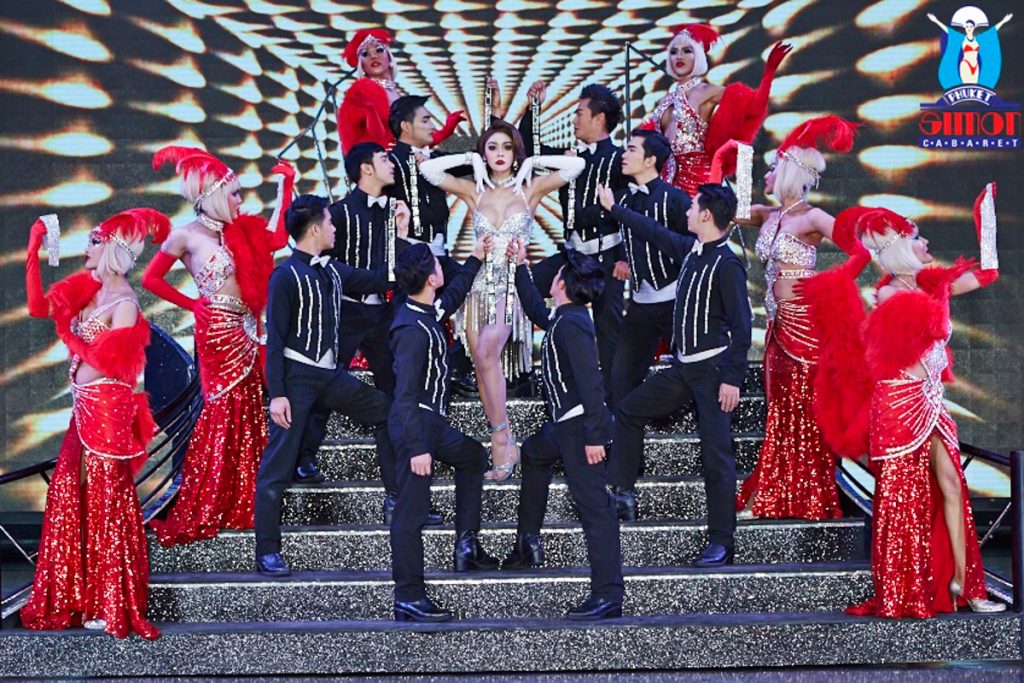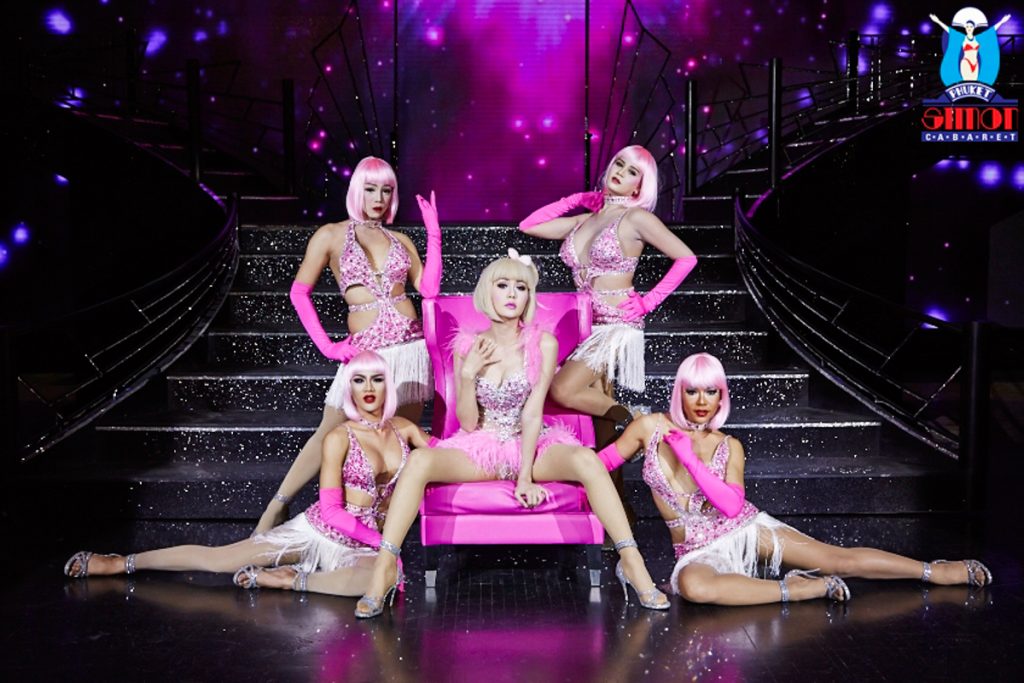 Simon Star Show
Simon Star Show is under the same management as Simon Cabaret Patong, but has its own unique style. The show presents songs and acts from Thailand, China, Korea, Egypt and other countries with liberal doses of fun, humour, and finesse. Audience participation is the key here which makes it all the more fun.  The show times are at 17:30, 19:00, and 20:30 but it's recommended to arrive at least 30 minutes before the show starts.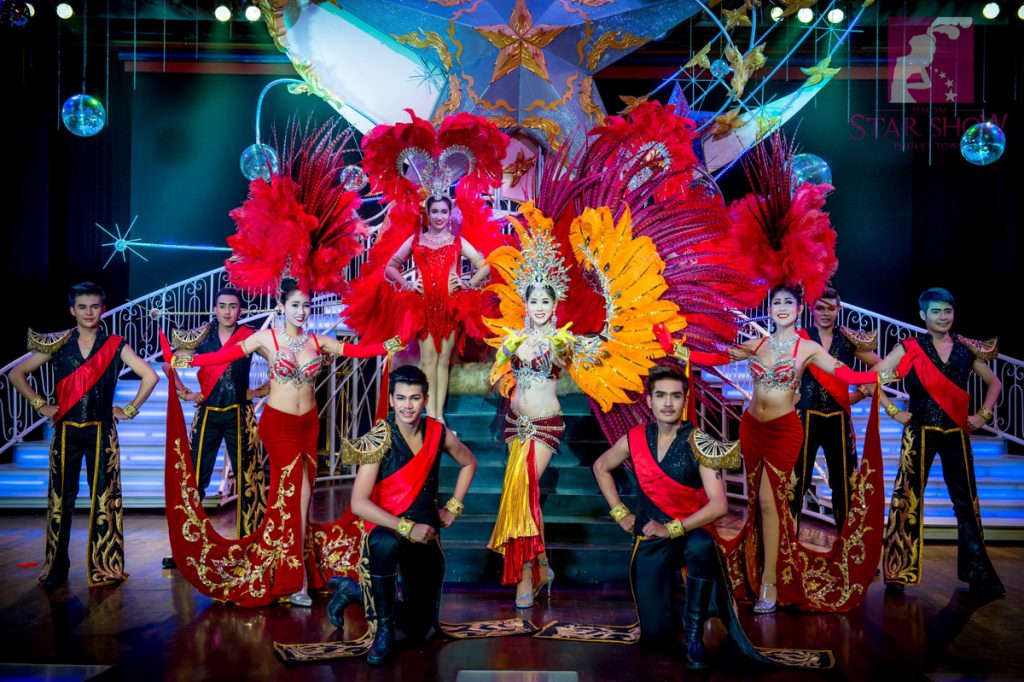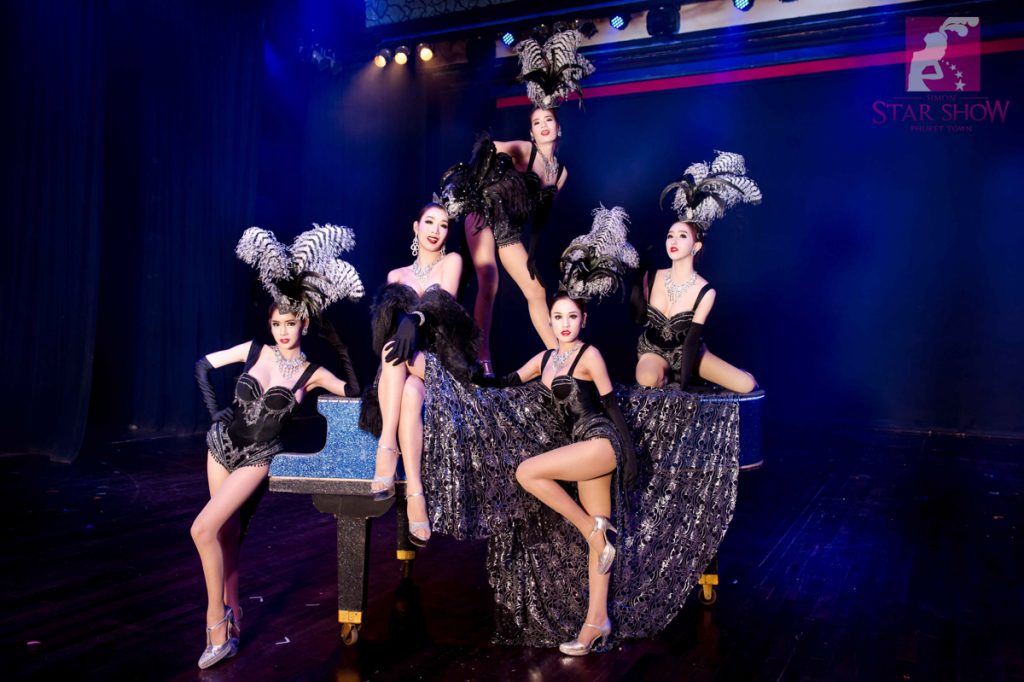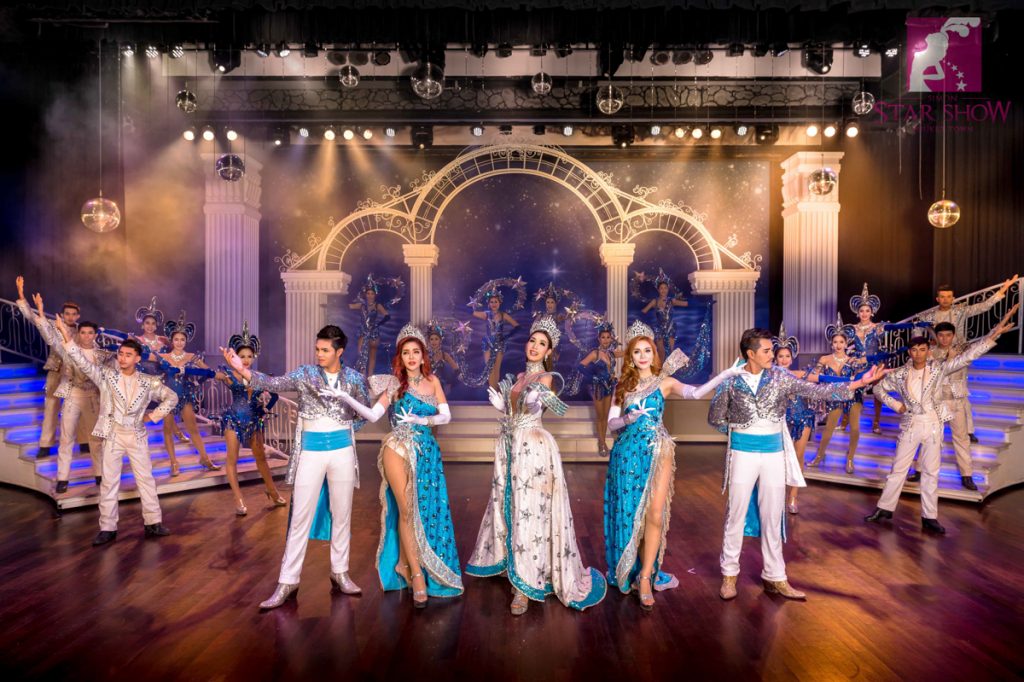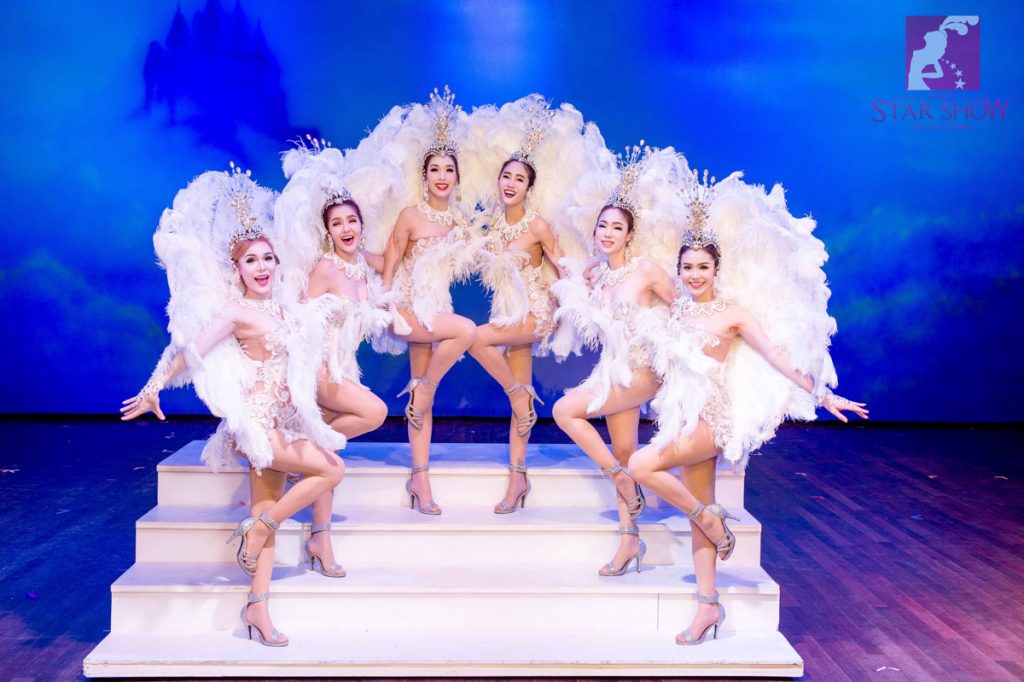 Aphrodite Cabaret Show
Aphrodite herself is considered a goddess of beauty who entices people to fall in love with her. The performances in this 1,000-seat theatre present 15 different characters and acts from all over the world in a heady mix of glittering and colourful costumes with spectacular backdrops. Aphrodite offers three shows a night, at 17:00, 18:30 and 20:00. Aphrodite is located on the by-pass road and enjoys easy access.
www.phuket-aphroditecabaret.com