Chanin Aiyaruk, also known as Mr. Kiss, the president of the Surfing Association of Thailand, said:
Let's go back before the year 2000. At that time, I was living in Phuket and staying with my older sister since I was a child. During that period, we used to ride motorcycles and play "poktan" (a local game). It was around 1995-1996 when surfing was not yet popular, and there were only a few surf spots in Phuket. Kata beach was one of the spots, and there were only a few surfers, not more than 10 people, including foreigners.
Surfing was initially more of a lifestyle than a sport. It was a way of life. Before going to work, we would surf, especially at Kata Beach. We would change our clothes and go to work around 8:30 or 9:00 am. In the evening, we would come back and surf again. We would sit and watch the sunset from the surfboard. It became a part of our daily life. It didn't feel like a sport that required training for competition. Instead, it had a charm that appealed to us. This is why we love this type of sport so much.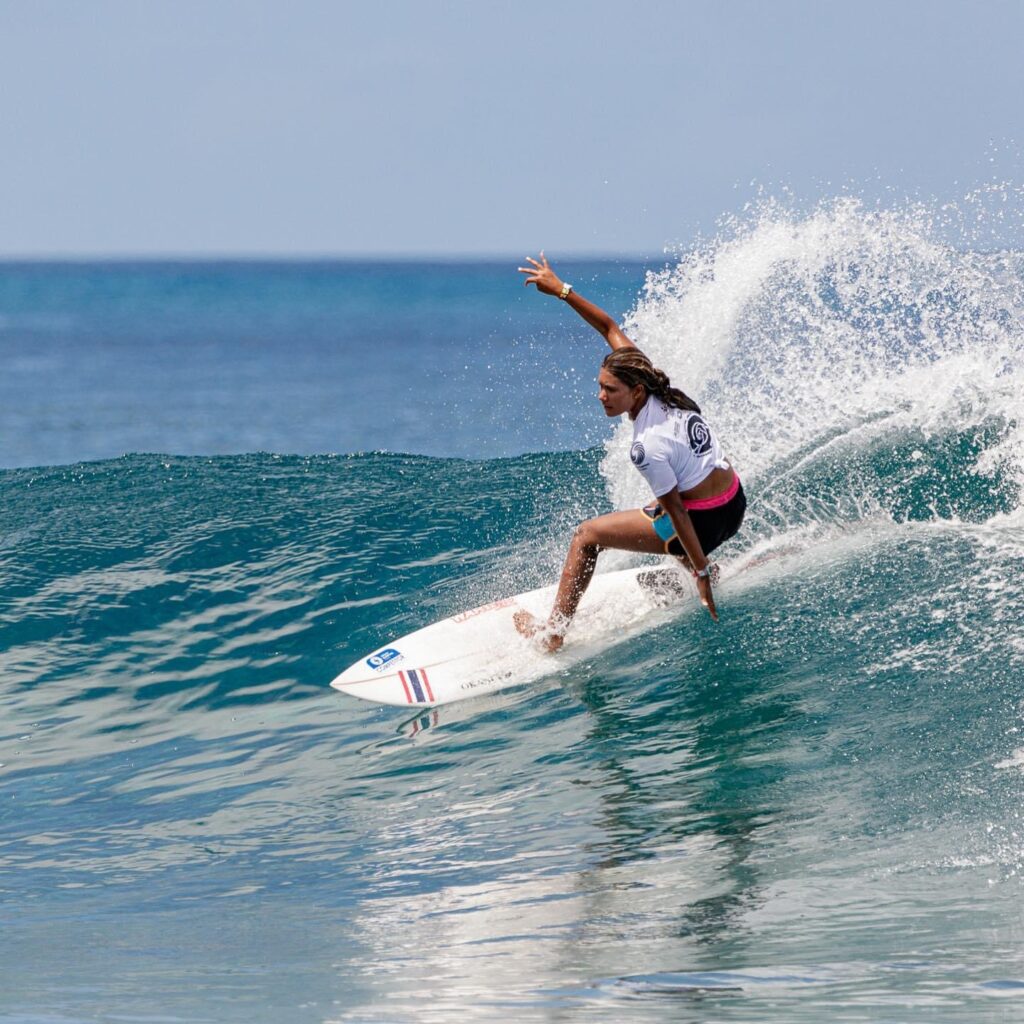 For myself, surfing has taught me so much. I can recall back in the year 2000 when I went to Nias, Indonesia, to surf. The waves were huge, and I got hit by a wave, tossed around, and even got pinned underwater. It made me realize that nature can take our lives at any moment. It taught me a lot, and my ego disappeared. I felt so small, and I learned to respect nature. If we must respect nature, then we must also respect ourselves. Our lives become valuable, and we learn to respect the lives of others.
I must say that I consider myself one of the first Thais to travel abroad extensively for surfing since I was young. I've seen a lot during my travels, and when I compare our home in Phuket to other places, it's just different. Take Bali, for example, when you go there to surf, you have to go far away from your family. If you go with your wife and kids, they might not be interested in your surfing activities. But in Phuket, it's different; it has its charm. Imagine going surfing at Kata beach with your family – it's a sand break, and the waves break at about 50 meters from the shore. Your wife can sunbathe and sip cocktails while your kids play in the sand, all while you sit waiting for the waves and keeping an eye on your family.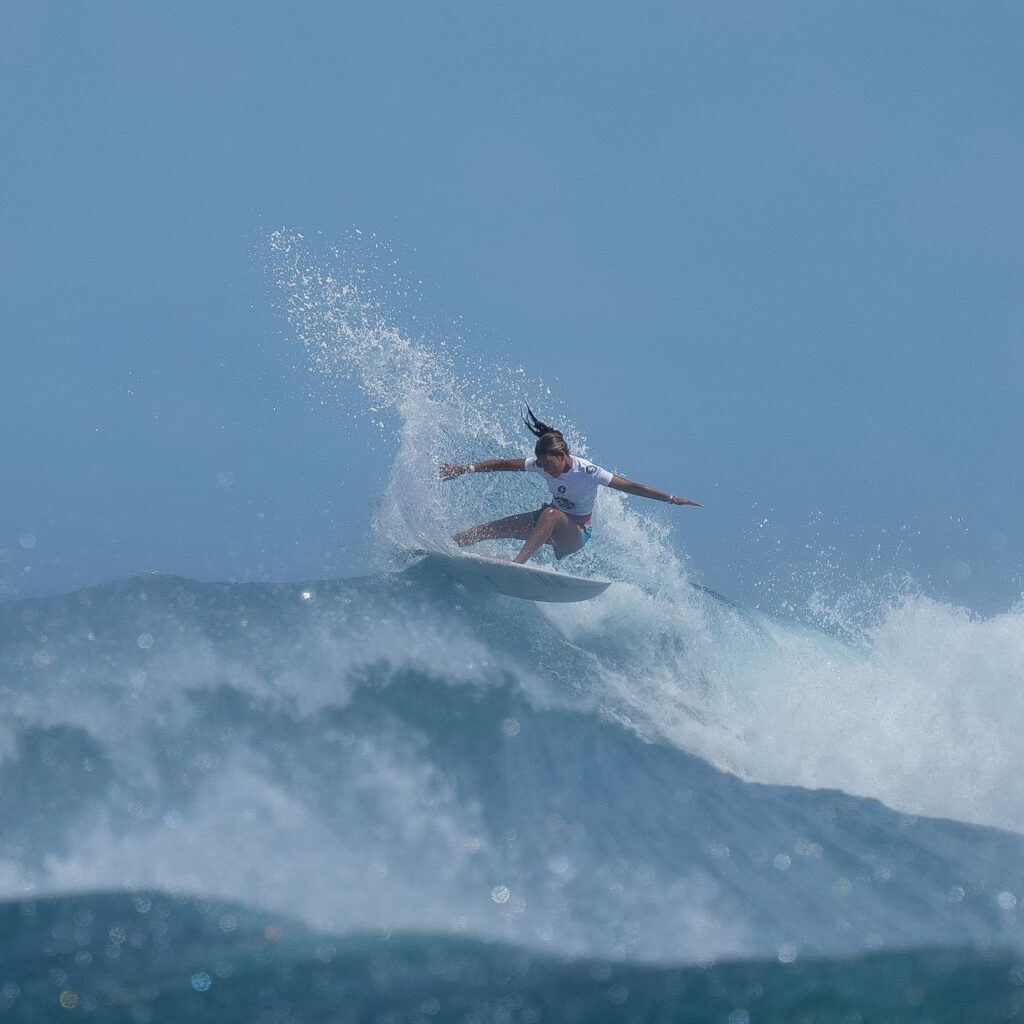 Regarding the establishment of the association, around before the year 2000, we formed a group primarily in Phuket. The group consisted of Thais, Australians, Hawaiians, totaling about 10-20 people, and we established the 'Surfing Association of Phuket' or 'Phuket Board Rider Club.
We initially organized small competitions that took place in just half a day. In the evenings, we had parties and enjoyed ourselves with drinks. That was the starting point.
As we continued to grow, around 2008, we started organizing international competitions like the Asian Tour, where surfers from Indonesia and the Philippines joined as well. The Asian Tour became a professional event, and winners received prize money of around 50,000 – 60,000 baht. We established ourselves as an association to become a member of the International Surfing Association (ISA) at that time, which was known as the 'Surfing Association of Thailand.'
This made Thailand one of the first countries in Southeast Asia to be a member and conduct surfing activities and send athletes to compete abroad. Over time, we carried out various activities related to the sport and organized competitions.
In 2019, we were fortunate to have surfing included in the Olympics and also featured in the SEA Games. In the same year, we were officially recognized in the Sports Authority of Thailand's 2015 Sports Association Act, so we changed our name to the 'Surfing Association of Thailand,' under the supervision of the Ministry of Tourism and Sports.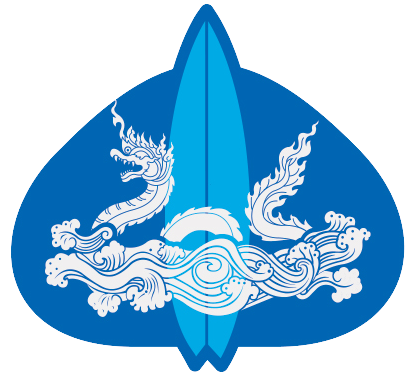 In the first SEA Games competition, we won a total of 3 medals, with one silver medal and two bronze medals. One of the bronze medals was earned by a young surfer from Phuket named Annisa.
After that, we started sending athletes to compete in the World Championships every year, and we continued to organize the national surfing championships in Thailand annually. We have been consistently developing and progressing in the sport, and now the only event we have yet to qualify for is the Olympics. Surfing is still a relatively new sport in Thailand, and the number of medals won has been limited. However, we never give up and continue to make efforts to send our athletes to compete each year, aiming to accumulate points for rankings and recognition.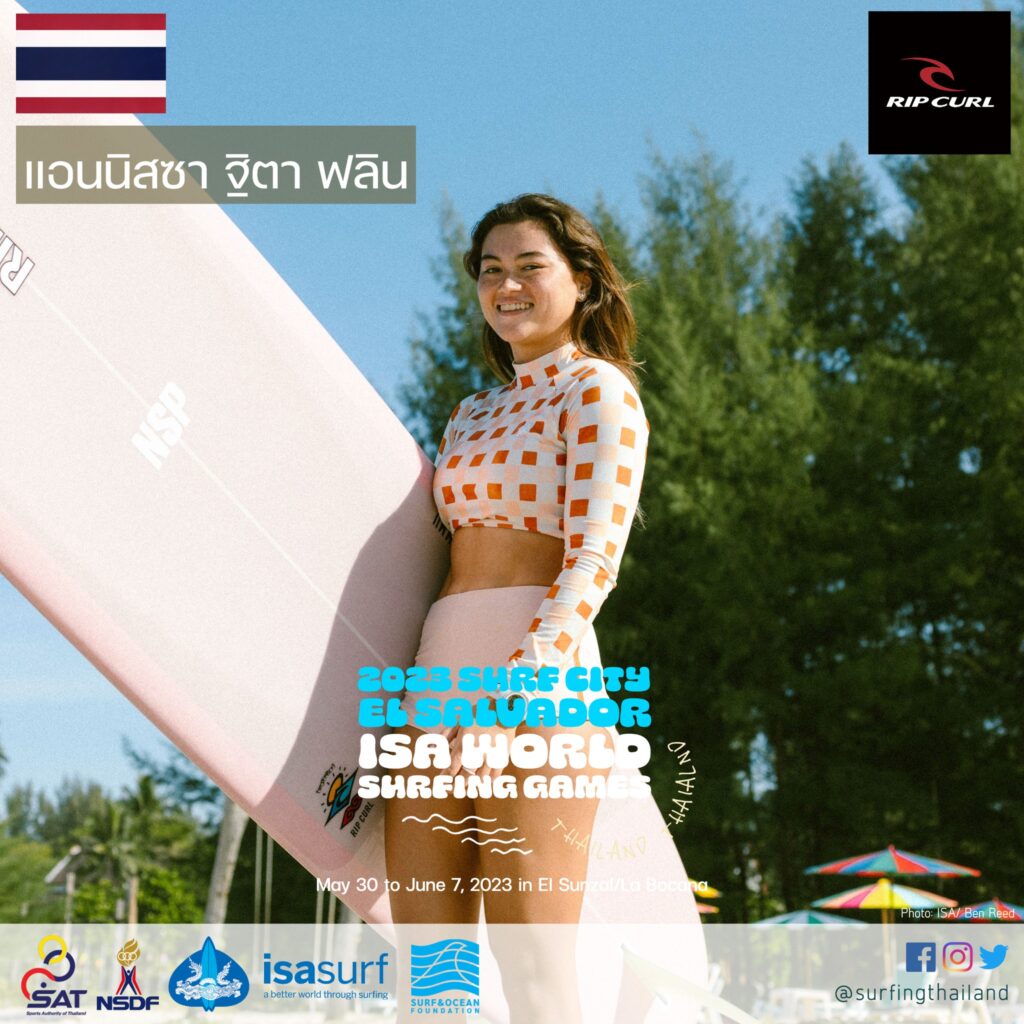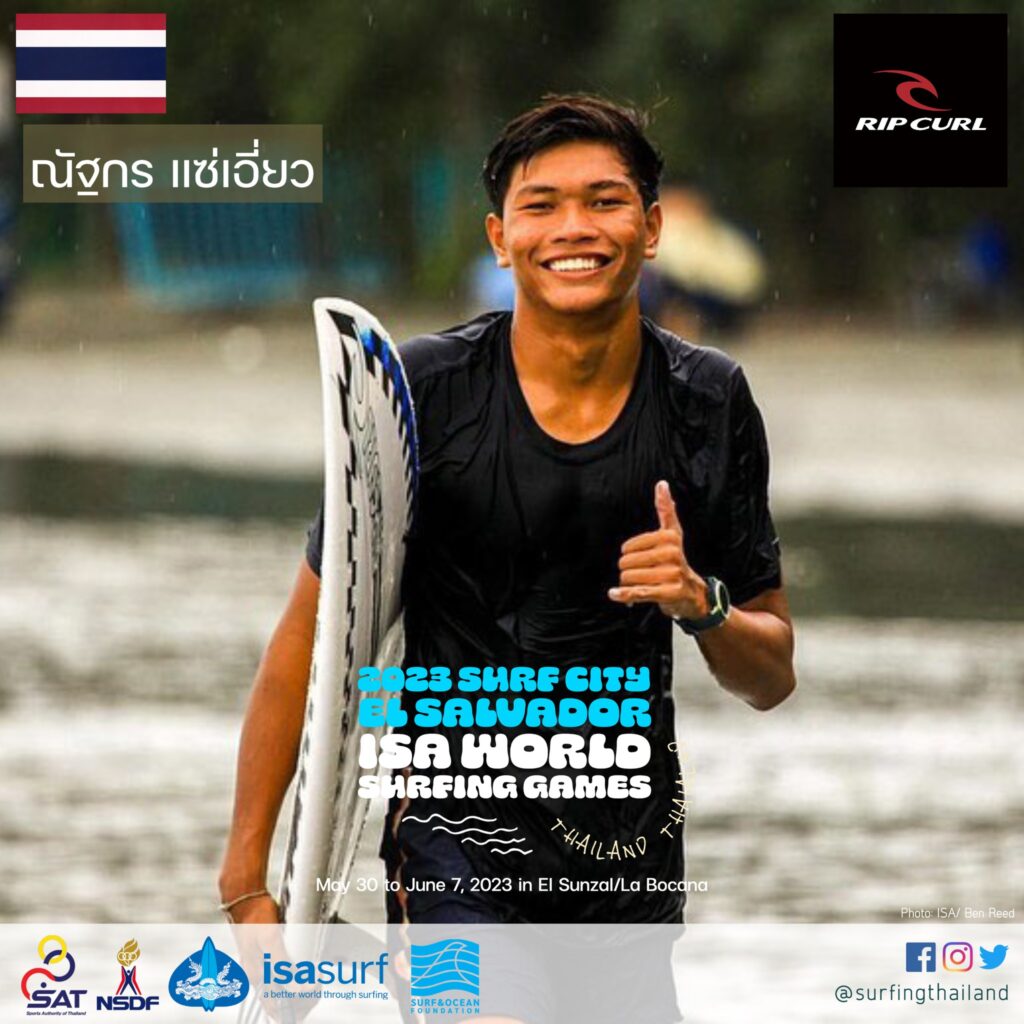 In terms of professional sports, we currently have young athletes who have received sponsorships from private sectors to participate in competitions. The association's efforts include creating competitive events within the country to promote talented individuals and provide opportunities for prepared young athletes. When they catch the attention or demonstrate readiness, the private sector can step in and further support them in their professional sports careers.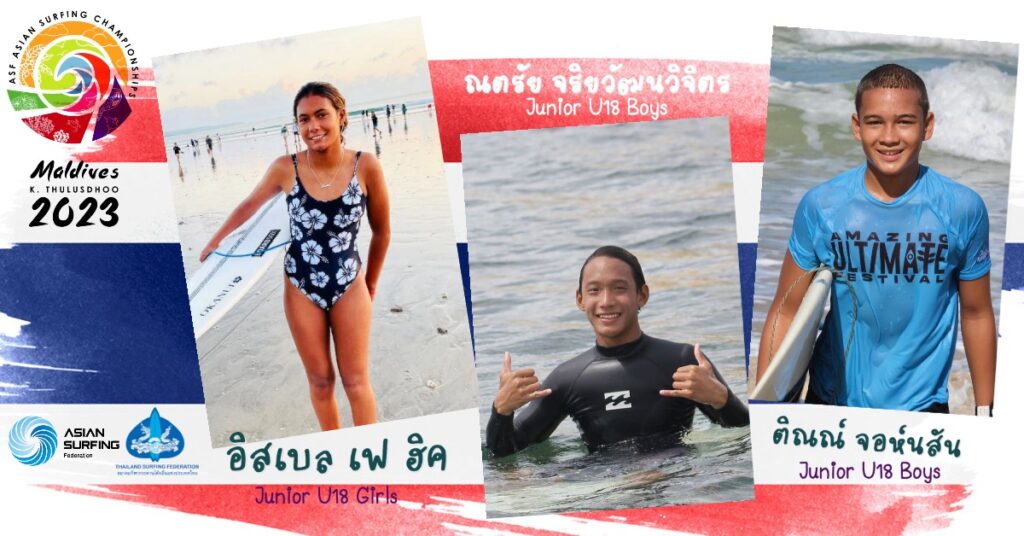 Every year, we organize the national surfing championship in Phuket, along with other sports tourism-related events. We primarily focus on making Phuket the Surfing Capital of Thailand, the surfing capital city of the country. Our strategy involves developing both athletes and personnel. This includes providing water safety measures and knowledge, which go hand in hand. We strive to offer proper training for the younger generation, and the association takes care of training our instructors, judges, and water safety personnel in Phuket. At least twice a year, we hold training sessions to enhance the skills and knowledge of our personnel, contributing to the overall development of surfing in Phuket.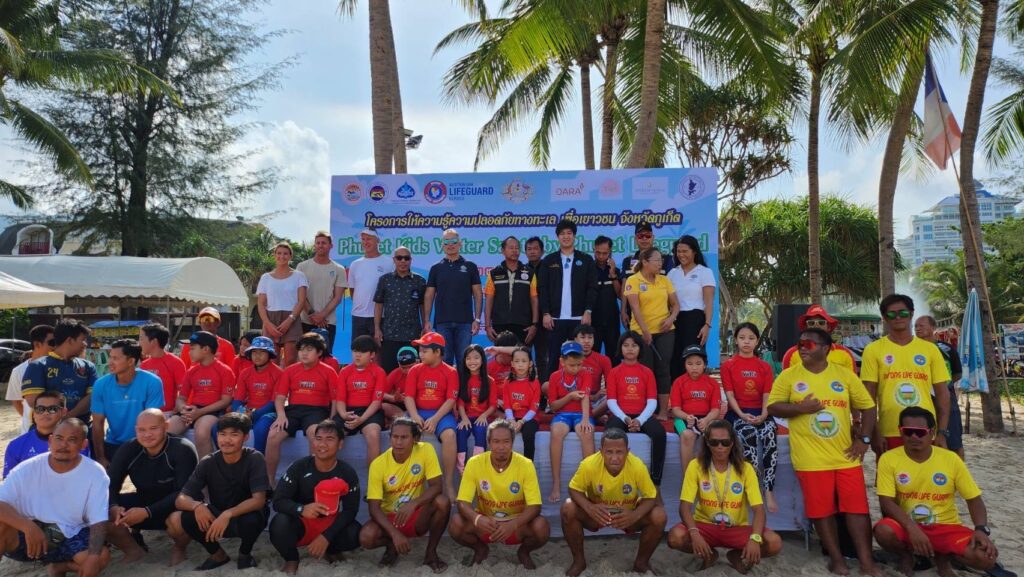 In June, on the 23rd, 24th, and 25th, we will have the Phuket Surf Contest, an international-level competition combined with entertainment. There will be nighttime concerts featuring top DJs, and during the daytime, the surfing competition will take place continuously for three days. This event follows the success of last year's Phuket Surf Festival, which received an excellent response and contributed 172 million baht to the local economy.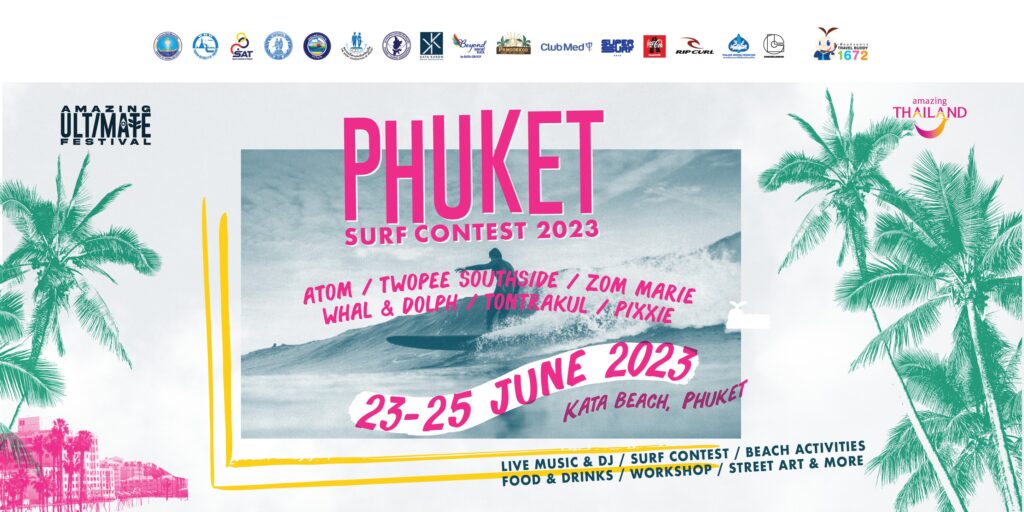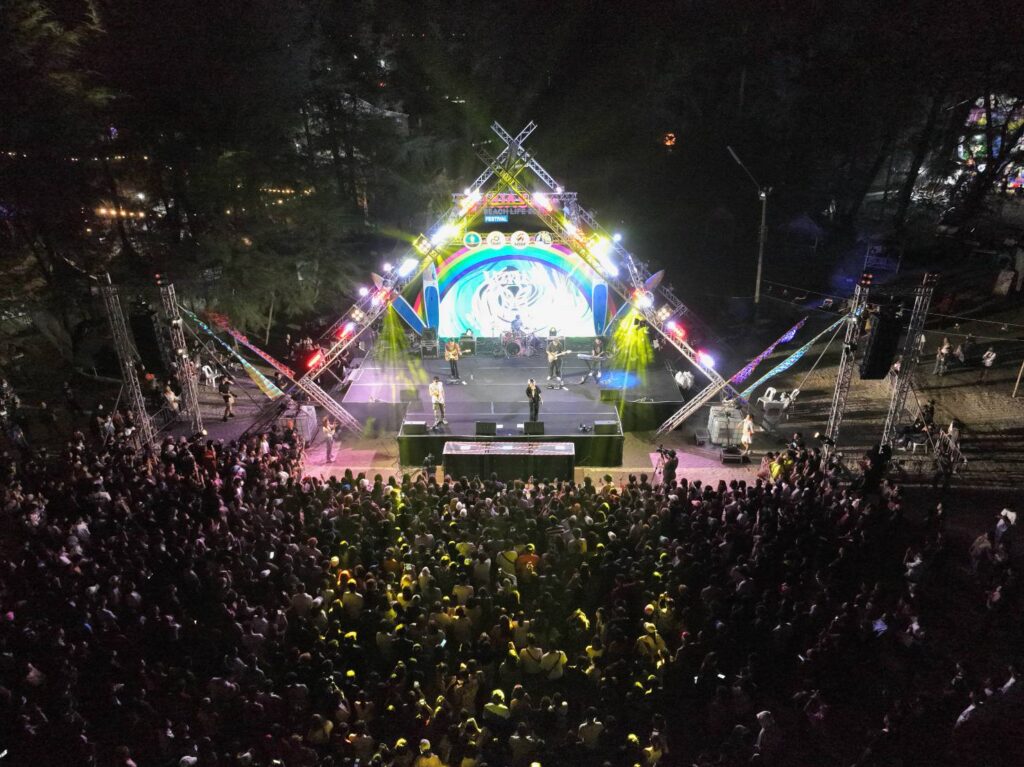 This year, we expect to see a similar amount of revenue circulating during the events. We are planning big from the start to create momentum leading up to the Green Season until November. Starting big will generate continuous news coverage.
We will have consecutive national surfing championships in Phuket, along with another international event in September, which will mark the end of the season. Not to mention, there may be additional smaller events organized by private or local entities. The association is prepared to support and facilitate these events. We anticipate having at least 3-4 events in Phuket during this 4-5 month-long Green Season.
So, for those who are interested, please stay tuned and follow our association's page or the Tourism Authority of Thailand's Phuket page, where we will provide further updates.
Lastly, there's a phrase we've been using for a long time: 'Only the surfer knows the feeling.' This sport is something you have to experience to truly understand the feeling it brings. It's worth giving it a try. I guarantee you'll be captivated 100%, and there's no going back once you fall in love with it. Trust me, you won't dislike it at all. Come and learn with us, and you'll understand.