Phuket is known as an excellent tourist destination with impressive attractions and beautiful scenery. However, besides that, there is also an irresistible allure to surf and indulge yourself.
Surfing in Phuket is renowned as one of the best environmental routes in the world, offering diverse surfing spots where you can enjoy the beautiful sea and waves.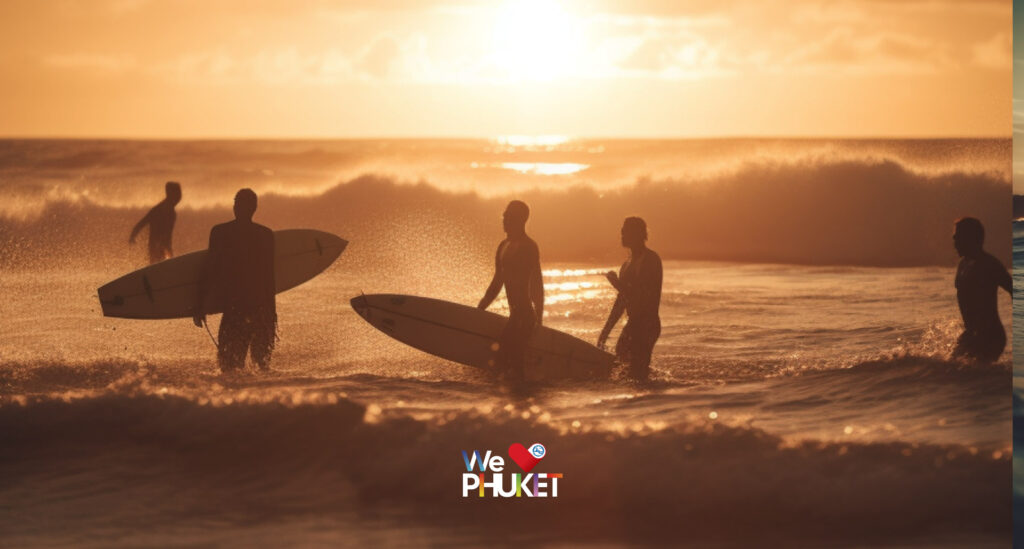 Phuket is a suitable place for surfing in every season, but it is best during the Green Season (September to October). There are beaches that are suitable for both beginners and experienced surfers, catering to the desires of surfers of all genders, ages, and skill levels. Here, you can experience the charm of different waves breaking on various beaches, including beaches specifically for surfers in Phuket.
As they say, "You can't buy the wave, but you can learn how to surf." Each wave has its own charm, and you must learn to catch each wave that comes your way using your own abilities and spirit. Waves are not purchased with money but with inner feelings. Even on the same day, waves are never the same. They change every second, every hour. You have to keep learning all the time, every second. That's why you have to try surfing by yourself.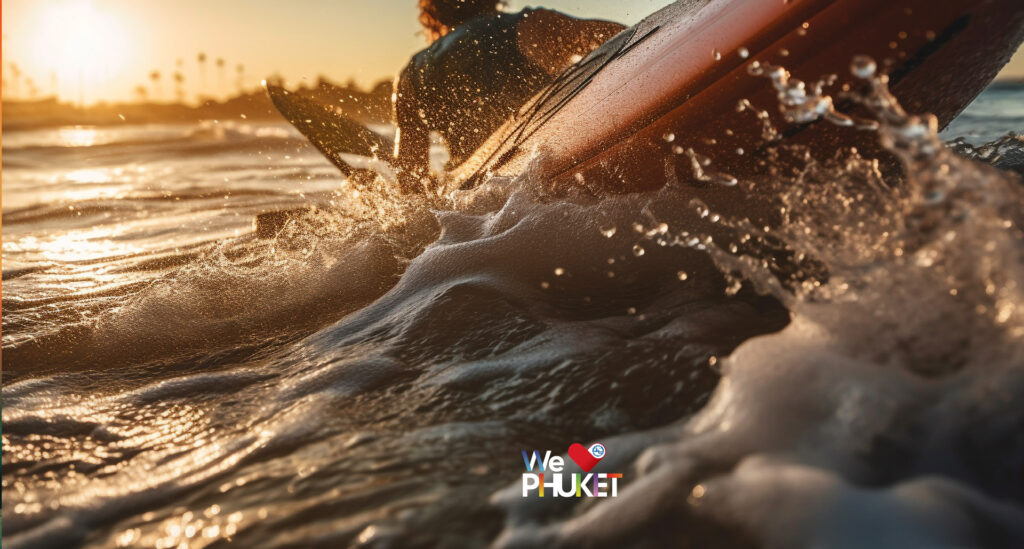 Typically, on the beaches in Phuket, there are instructors who provide training accredited by the Surfing Association of Thailand. They emphasize the safety of the surfers themselves and the safety of other surfers as well.
Besides surfing, you can also experience the local way of life and culture of Phuket and savor delicious local cuisine at beachfront restaurants or street food stalls.
Therefore, if you are looking for a travel destination that combines impressive attractions and exciting surfing, Phuket is the perfect place for you. Whether you are a tourist or a professional surfer, the captivating nature of Phuket will surely enchant you.