34th Phuket King's Cup Regatta 2022
3 December 2022

-

10 December 2022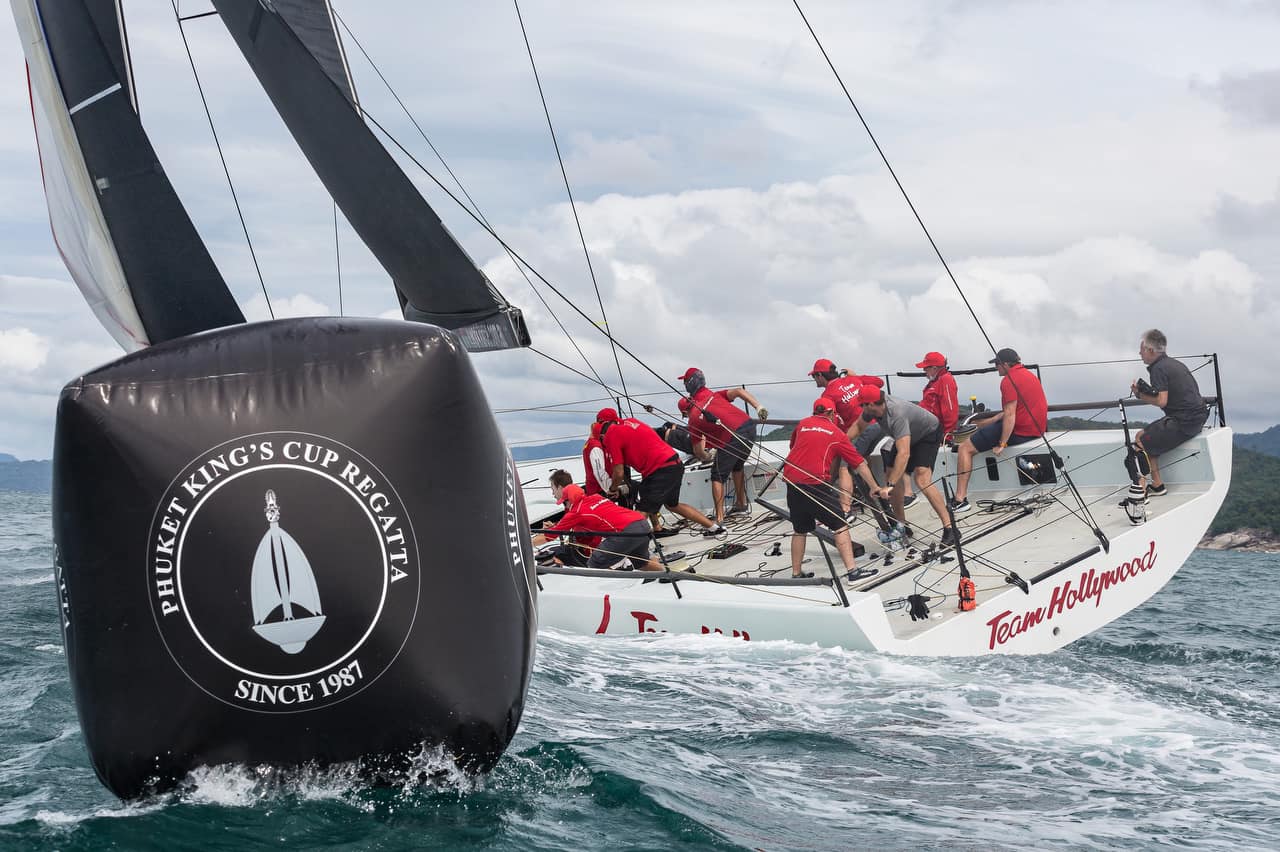 The Organizing Committee of the Phuket King's Cup Regatta is pleased to announce that the 34th Phuket King's Cup Regatta will be held this year from December 3rd – 10th.
This will be the first PKCR since 2019 and on behalf of The Royal Varuna Yacht Club, the Yacht Racing Association of Thailand and the PKCR Organizing Committee we look forward to welcoming everyone back to Thailand.
We would like to thank our Royal Patron His Majesty the King of Thailand, previous participants and sponsors for continuing to support the PKCR. We appreciate all the time and effort that has gone into preparing for participation in the event and racing in the Regatta.
2022 Schedule
Friday, December 2nd
Early IRC Sail Measurement – By Appointment Only
Saturday, December 3rd
Registration & IRC Measurement – Beyond Kata Resort & Spa
10:00–16:00
Sunday, December 4th
Registration – Beyond Kata Resort & Spa
Practice Race
Skipper's Briefing
10:00-16:00
13:00
16:30
Monday, December 5th to
Saturday, December 10th
5 Days Class Racing and Reserve Day (December 8th) – Time of First Warning Signal
09:00
Saturday, December 10th
Awards Ceremony – Beyond Kata Resort & Spa
Entry before 17:45
Dinghy Classes
Saturday December 3rd
Registration
Dinghy Briefing
Dinghy First Warning Signal
08:00-12:00
11:00
14:00
Sunday, December 4th
Dinghy First Warning Signal Day 2
11:00
Monday, December 5th
Dinghy First Warning Signal Day 3
11:00
Tuesday December 6th
Dinghy First Warning Signal Day 4
10:00
Saturday, December 10th
Dinghy First Prizes presented at Royal Awards Ceremony
Entry before 17:45